The Womanthology Tumblr is doing some wonderful previews of the book.  And today Stephanie Hans and my story, SuperLess Hero went up.  Head on over to see the first two pages!  And keep going back to see more as pages continue to go up.
Also, I'm pretty sure SuperLess Hero is the first story in the book…which is pretty damn awesome.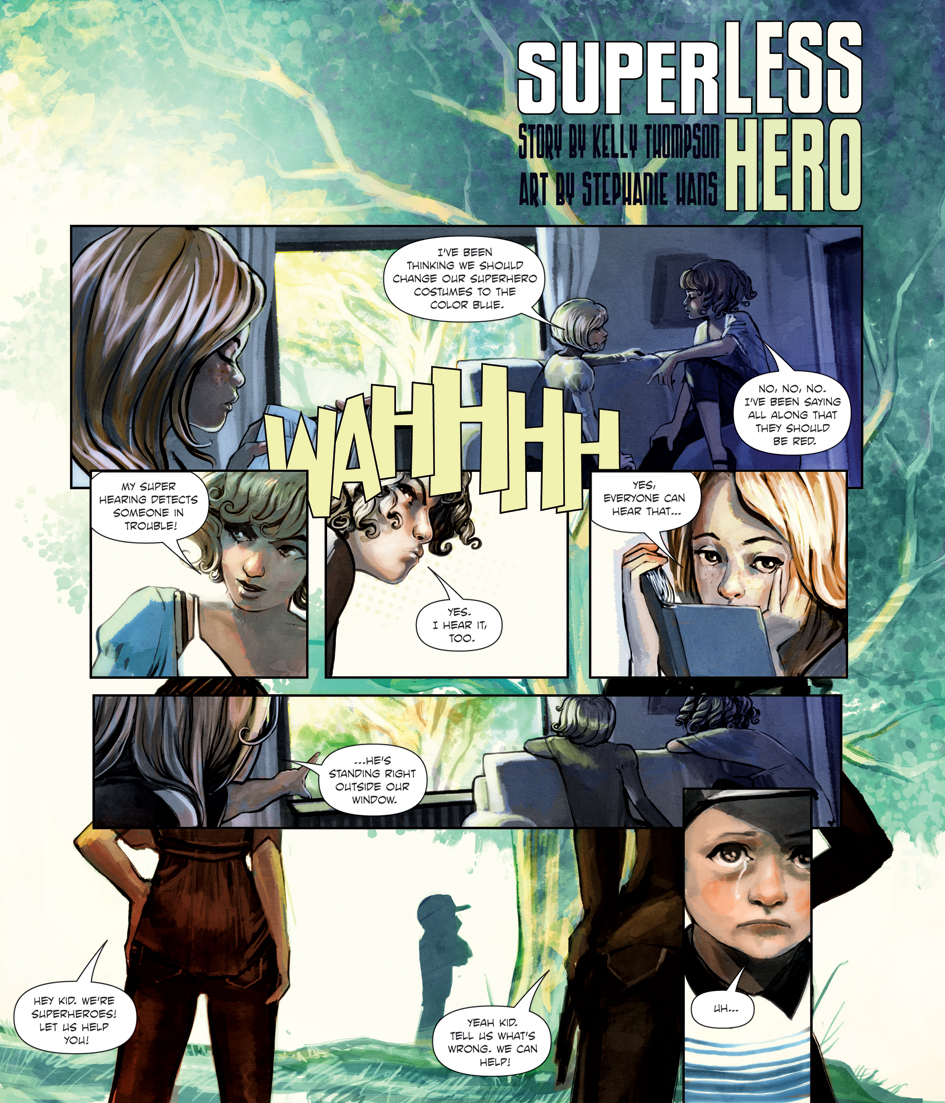 Comments are now closed.