You are currently browsing the monthly archive for January 2012.
There's a new She Has No Head! up on CSBG – an interview with Princeless Creator Jeremy Whitley.  Head on over and check it out!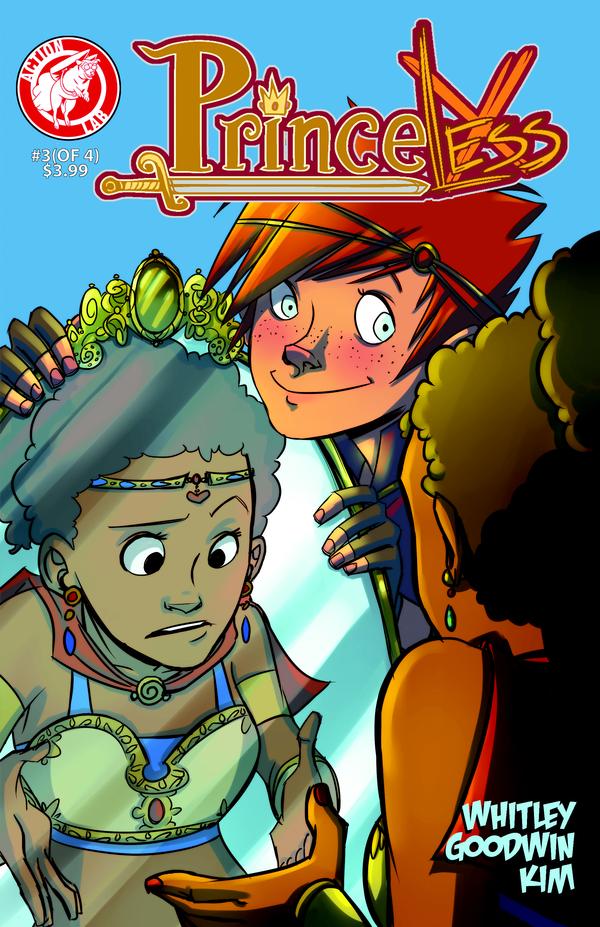 Tags: comics!, she has no head!
So…after far too long, 1979 Semi-Finalist (the website, not the blog) has been updated.  If you haven't been by in a while, head on over and check it out.  I don't think there's anything revolutionary, but lots of new links and news, a few new images.  Good times.
Thanks to everyone for all the support and awesome words of encouragement!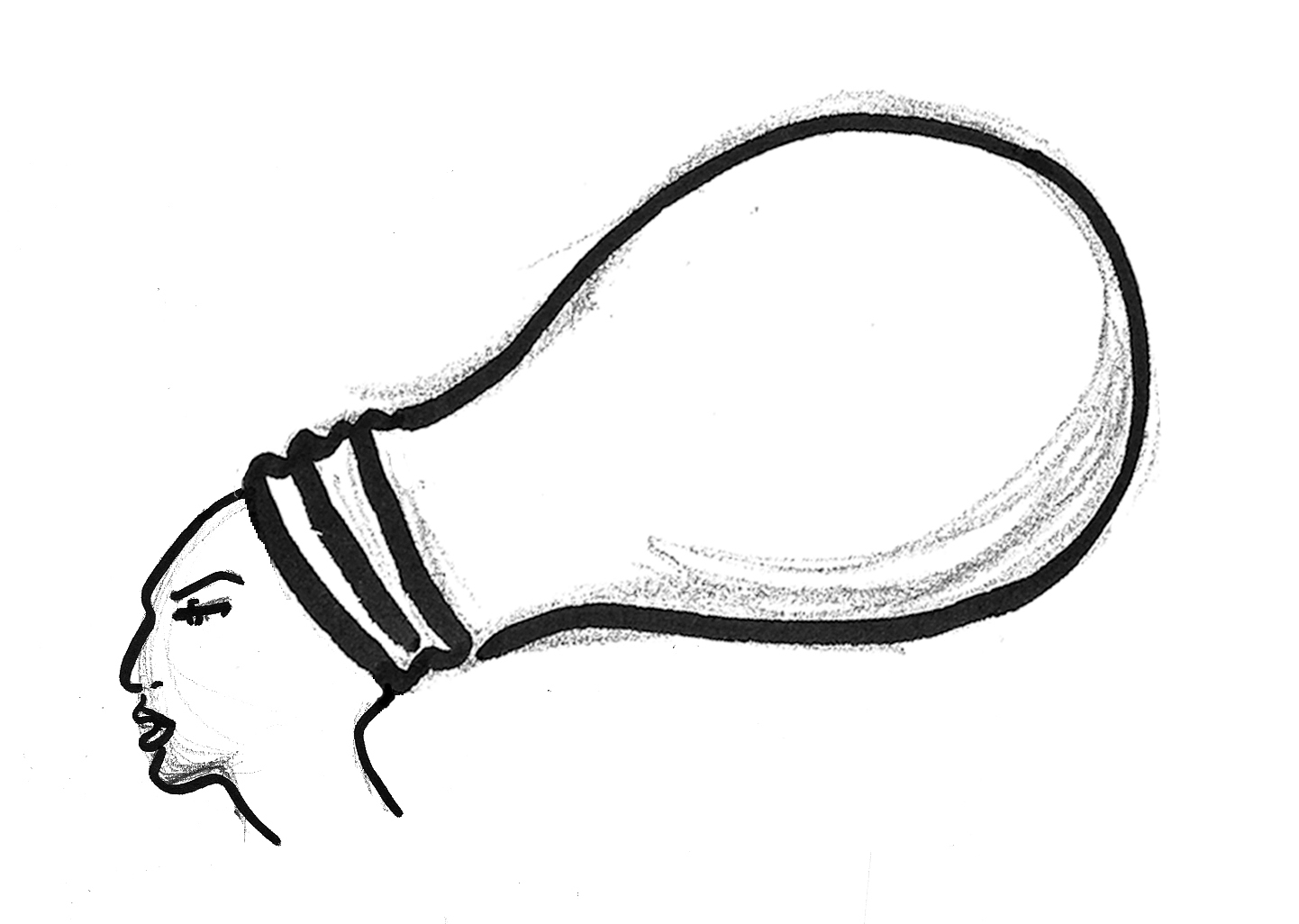 Some CBR Reviews from last week's comics in case you missed them!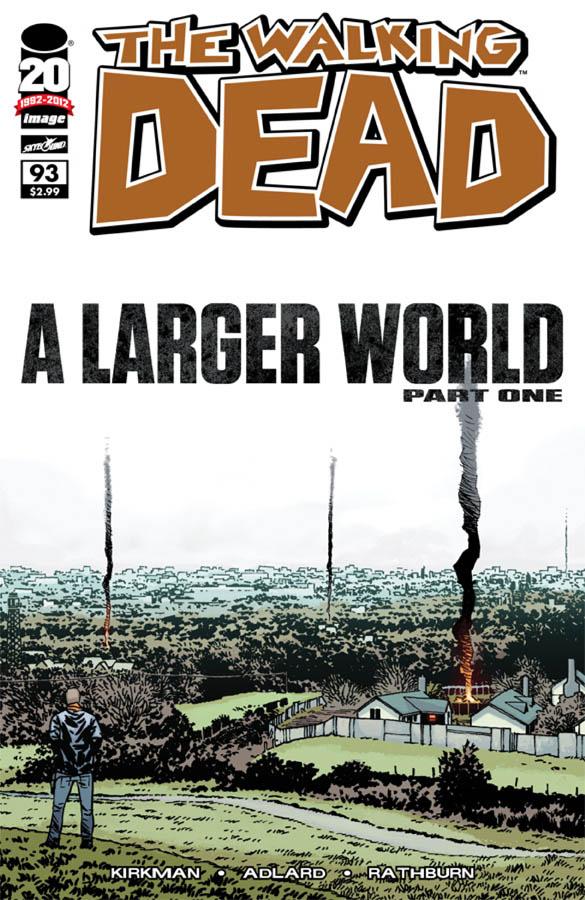 "Like a great song building towards a powerful crescendo, "The Walking Dead" has always had an impressive ebb and flow when taken on the whole. But sometimes, with a long month between issues, the ebb can feel a bit too long, so it's nice when even an issue with a lot of ebb still resonates so powerfully.
In this issue, a stranger has come to the community and offers a lifeline in the form of introducing Rick's community to a larger network of communities which could include trade routes and who knows what else…"
"With new writer Joshua Williamson on board for "Voodoo" #5, I decided to give the book another try.
In "Voodoo" #5, Voodoo is on the verge of completing her mission when she's intercepted by a Daemonite in disguise.  Williamson throws a lot of what amounts to Daemonite racism and bravado around with little actual action. The result is that Voodoo is able to easily kill him.  As she moves to complete her mission (and prove herself to the disbelievers that felt a half breed such as herself couldn't be trusted) she notices a file with her name on it and, curiosity being what it is, she opens it up.  Meanwhile Agent Fallon and Black Jack head to an underground lab because Agent Fallon has had an idea we're not privy to. In the last pages, it's revealed that the Voodoo we've been following is a clone, and another Voodoo (it's unclear if she's the original) is prisoner in a basement lab somewhere.  Clone Voodoo is shocked, as clones usually are.
.."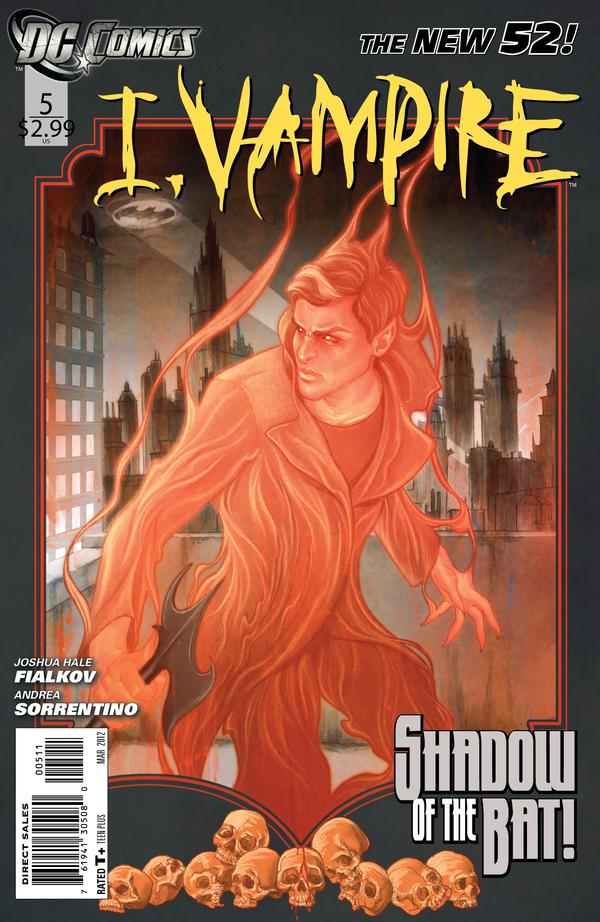 "I, Vampire" continues to be a unique offering of the new DCU, and the way that its vampire war ties in to the universe at large has great potential. Seeing the book effortlessly work in Batman this month should leave readers even more excited about what's to come. 
In this issue, Batman finally learns of the vampire war and ends up confronting Bennett, John Troughton and Tig as they try to chase down Mary Queen of Blood and save a series of her latest victims before it's too late…"
As always, likes and retweets are much appreciated and you can read all of my CBR Reviews here.
Tags: comics!
It's episode 034 people!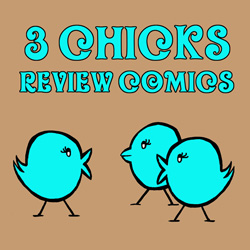 And inside this episode we review Jeremy Whitley and M. Goodwin's Princeless #3, and an Advance Review of Joe Keatinge and Ross Campbell's Glory #23.  We also talk about the hotly contested Wonder Woman #8 cover, which is stirring up a surprising amount of controversy.  We then have an interview with the wonderfully charming and incredibly talented Duane Swierczynski, who's writing one of our favorite DC books – Birds of Prey! Lastly, we give Chick of the Week to the late Kim Yale, and discuss Sue's efforts to revive the Kim Yale Award which sadly became defunct with the dissolving of Friends of Lulu last year.
So head on over to CSBG and check it out.  You can also subscribe via iTunes at the link on CSBG!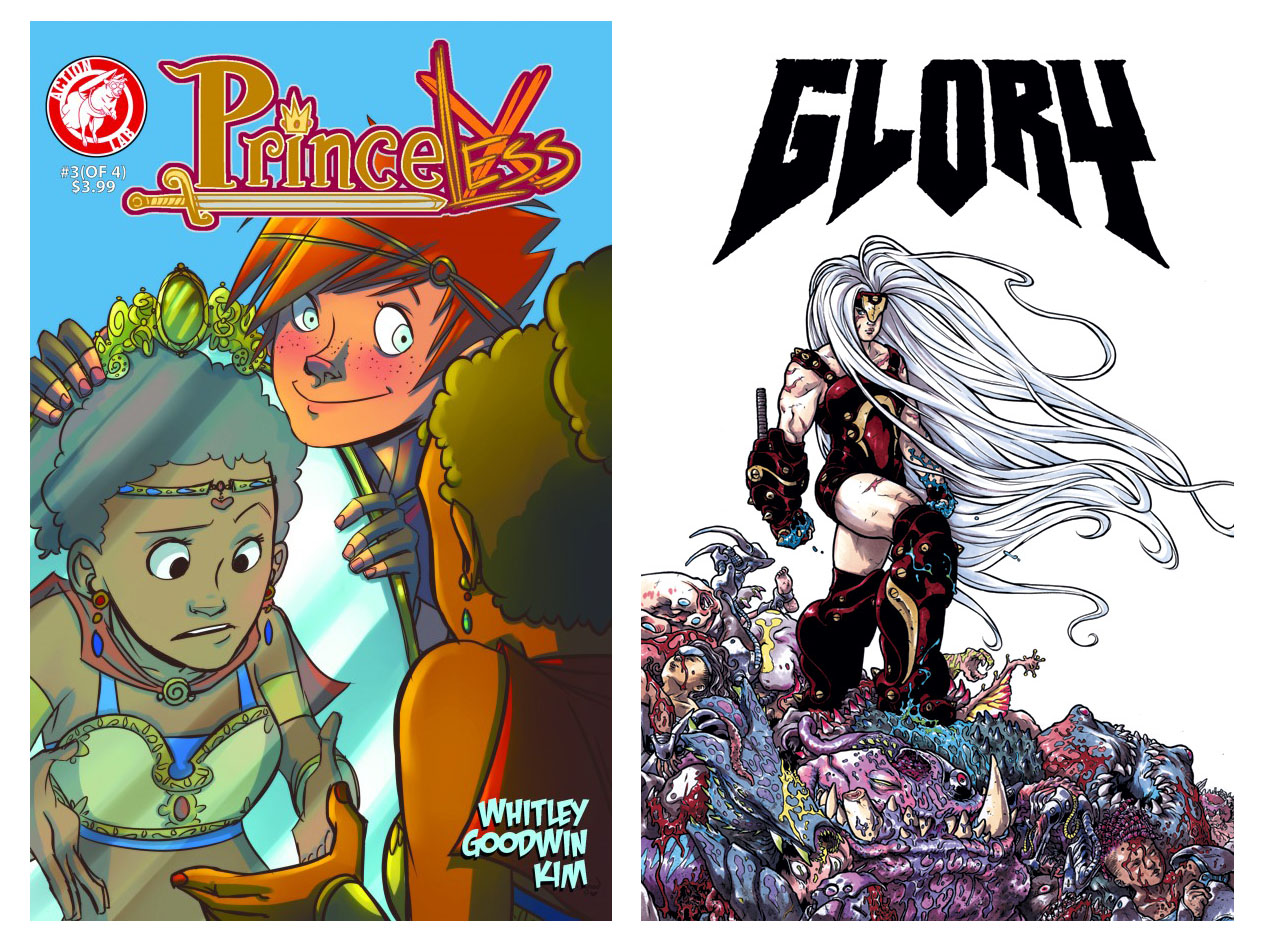 Tags: 3 Chicks Cast, 3 Chicks Review Comics, comics!, podcasting
This was a great damn mini-series…if you missed it, definitely pick it up in trade.  Great stuff.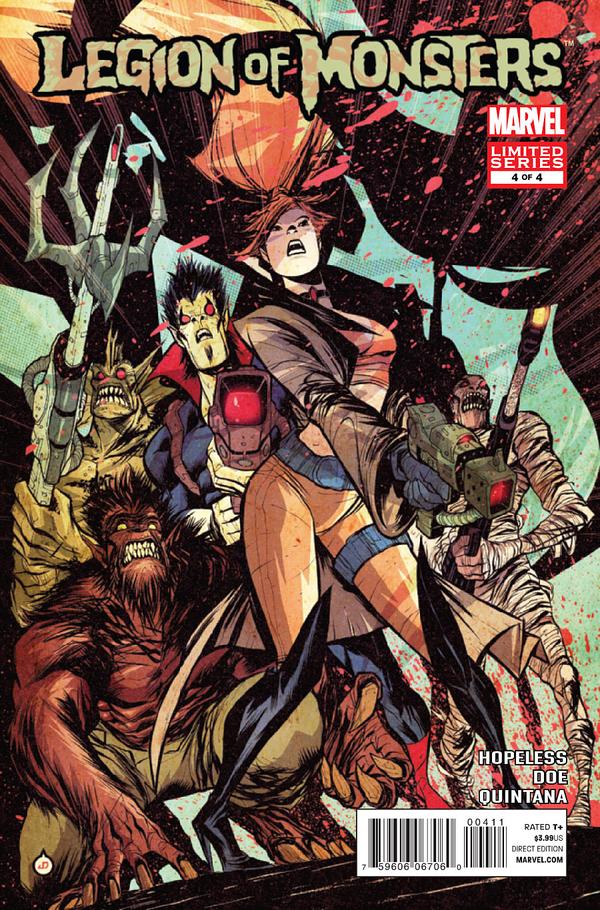 "The worst thing about "Legion of Monsters" is that it's not an ongoing series. Thanks to fantastic work by Dennis Hopeless, Juan Doe and Wil Quintana I felt more love and investment in these characters than I do for most characters I've read about for three times as long…"
As always, likes and retweets are much appreciated and you can find all my CBR Reviews thus far here.
Tags: comics!
I don't read Moon Knight, but this cover for Moon Knight #9 by Alex Maleev is sublime: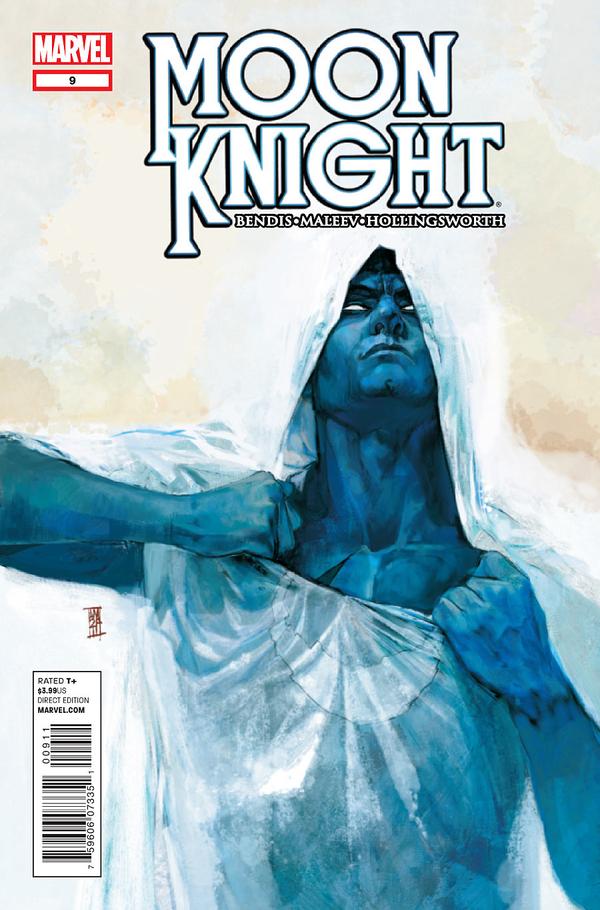 It'd be a hell of a lot more beautiful and compelling without that goddamn banner, but this Storm cover for Avengers #21 by Daniel Acuna is lovely.  Also, despite how long she's been around and how A-list she is/should be, Storm has precious few truly awesome covers…ironic that this one is from Avengers and not X-Men…but I'll take what I can get: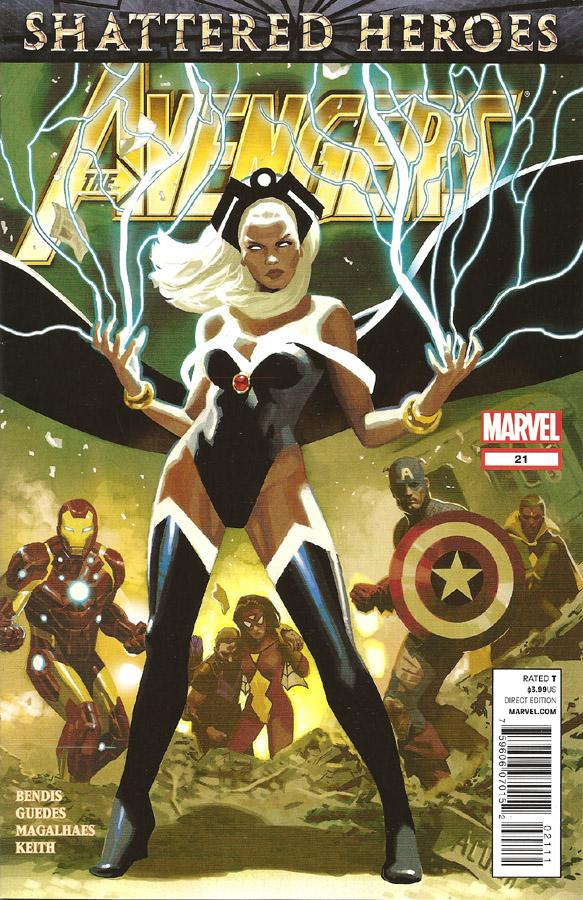 A bit of totally awesome by Marian Churchland for Prophet #21: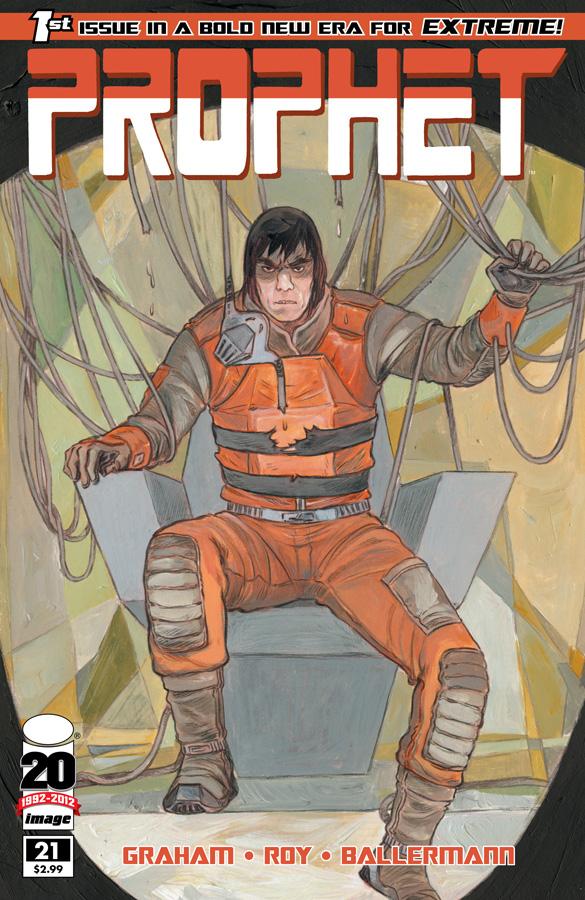 And this absolutely gorgeous offering by Cliff Chiang for Wonder Woman #5.  And a nice use of restraint on the tentacles there.  Well done sir, well done: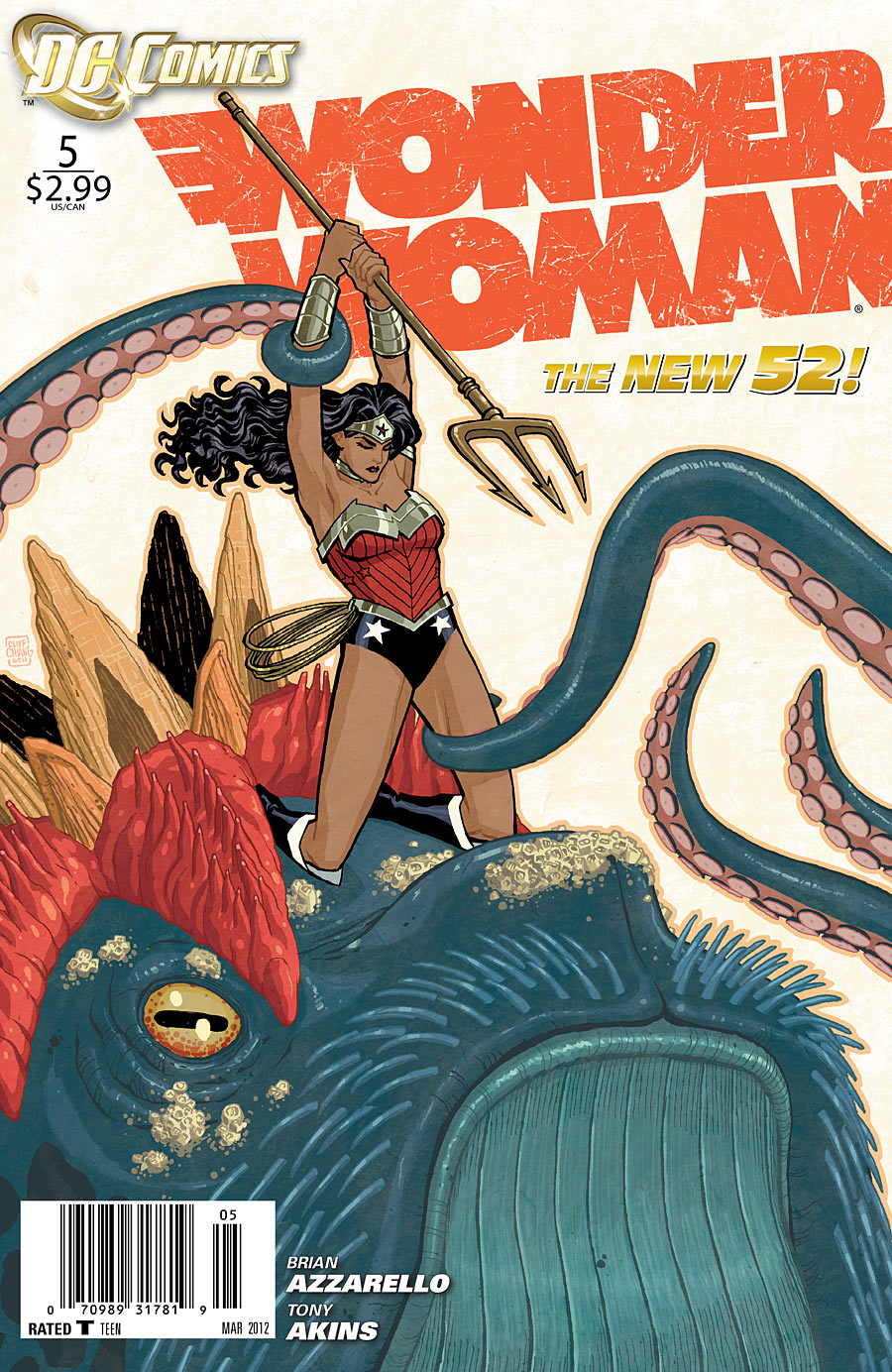 Tags: comic covers, comics!, Cover Of The Week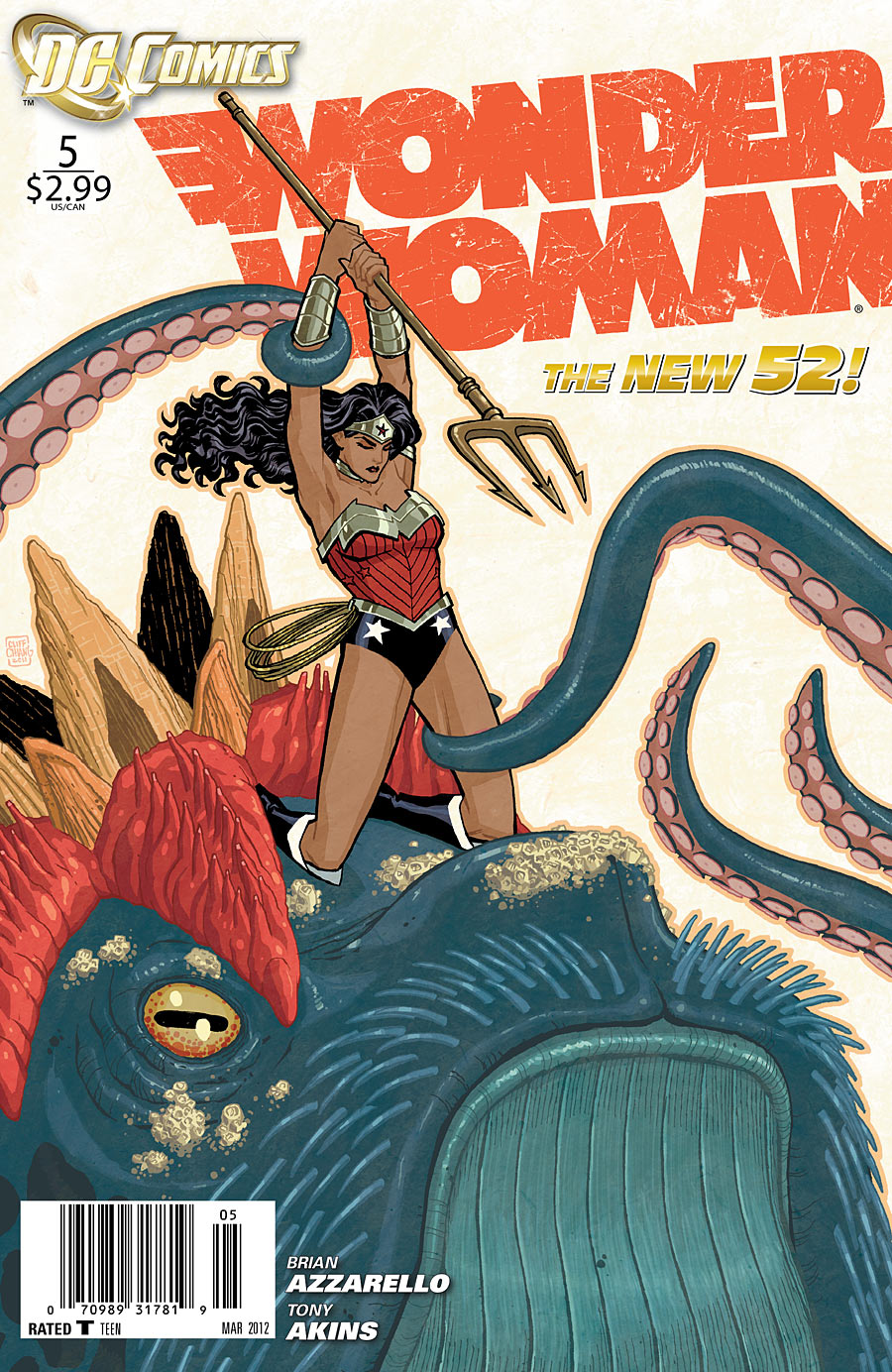 "The world we live in is one in which most artists have to have a fill-in issue several issues into their run on a comic. It's an unfortunate reality, but if it's going to happen, it's nice when editorial is smart about it. "Wonder Woman" #5 is the perfect example of a smart fill-in issue.
With Zeus out of the picture, Poseidon makes his move, and Diana, rather than fight the angry god, turns his attention toward Hera in a clever bit of plotting that raises the book far above your typical "hero punches villain" trope…"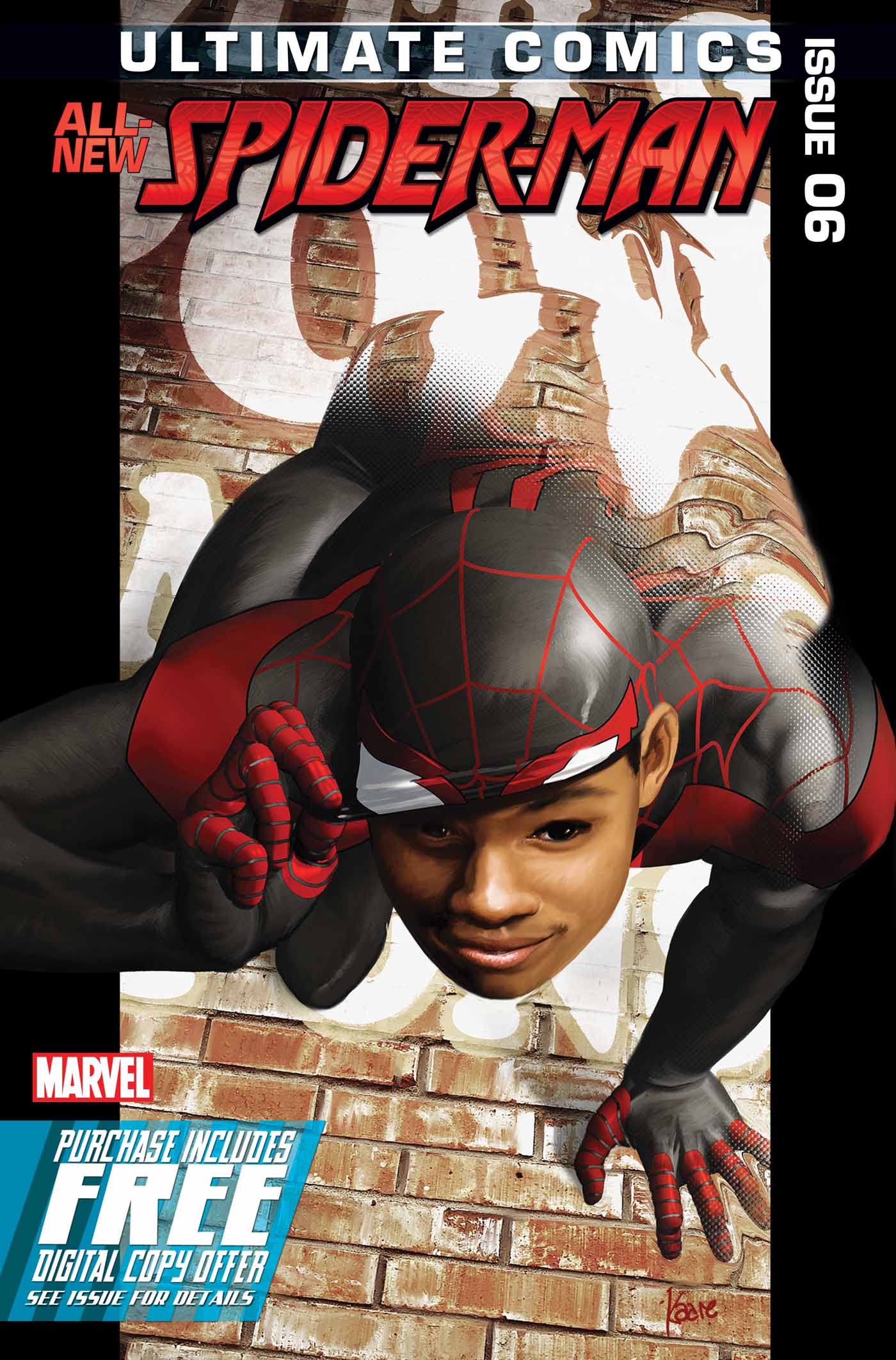 "Ultimate Spider-Man" steps up as the second book I read this week with a fill-in artist that transcends what is often a terrible mis-step in a comic by picking an excellent artist in synch with the book's style, tone and very essence.
In "Ultimate Spider-Man" #6 we see Miles doing legitimate solo crime fighting as he saves a woman being robbed. Things do not go so well (although he is ultimately successful) and it's clear Miles has a lot to learn. That goes for more than just fighting, as he deals unsuccessfully with the police, reporters, and fans (and non-fans). He's also learning when to exit before you almost get unmasked in broad daylight…"
I'll have one more review coming this weekend (for a GREAT book) but I thought I'd get these up now.
I also did reviews last week for: Batwoman #5, Buffy The Vampire Slayer: Season 9 #5, and X-Men Legacy #260.1
As always, likes and retweets are much appreciated and you can read all my CBR Reviews thus far, here!
Tags: comics!
Last week's Cover(s) of the Week are a tie between Buffy & Batwoman (don't tell DC Women Kicking Ass…she'll be mad!)
First up, Steve Morris' truly excellent Buffy The Vampire Slayer: Season Nine #5.  Look at those colors, absolutely fantastic.  Love the text integration as well, so smart:
And then there's Batwoman #5 by J.H. Williams III.  Absolutely stunning – and as I discussed when it came up in Drunk Cover Solicits a few months ago, there's so much more there than meets the eye at first glance.  It's beautiful if you don't look deep, but if you take the time, it's incredibly complex and interesting.  Actually, I'd say that about both these covers.  Excellent work gents.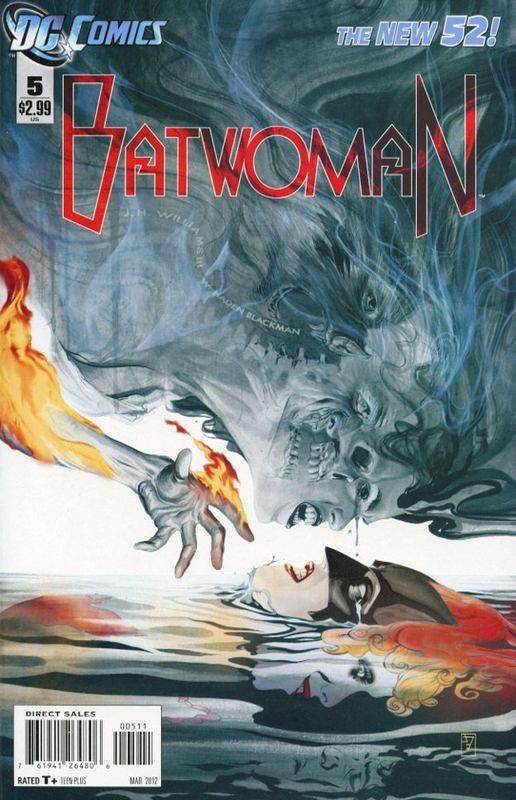 I'm not going to do a post for Panel Of The Week for last week (too busy/tired/lazy) but this definitely would have been one of the picks, also from Batwoman #5 and J.H. Williams: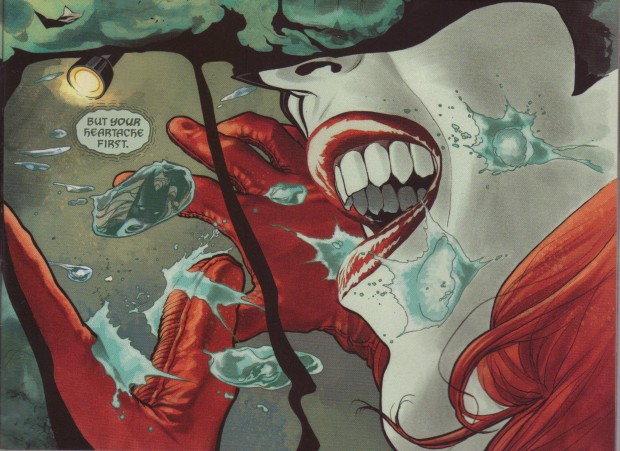 Tags: comic covers, comics!, Cover Of The Week
Hey Kids…in case you missed the announcement on twitter, I was on Audioshocker this week to guest host "A Podcast With Ross & Nick"…it was incredibly fun (as I've learned guest hosting always is when you can just walk away and someone else does all the heavy lifting for you!)/ Also, because I apparently can't shut up, it was really damn long.  But worth it!  We talk about Batman, creator responsibility versus fan entitlement, the existence of talent, and a few other things.  Both Ross and Nick also try to make me sing…apparently this is going to be a "thing" with me.  Let it go people, it's never going to happen!
So head on over and check it out!

A new piece up on She Has No Head! today about the opportunity DC has now that they've acquired the rights to adapt The Girl With The Dragon Tattoo.
Let's not waste it now kids!
Update! This post was picked up by Jezebel, check it out!
Update 2! Now it's been picked up by The Huffington Post…INDEED!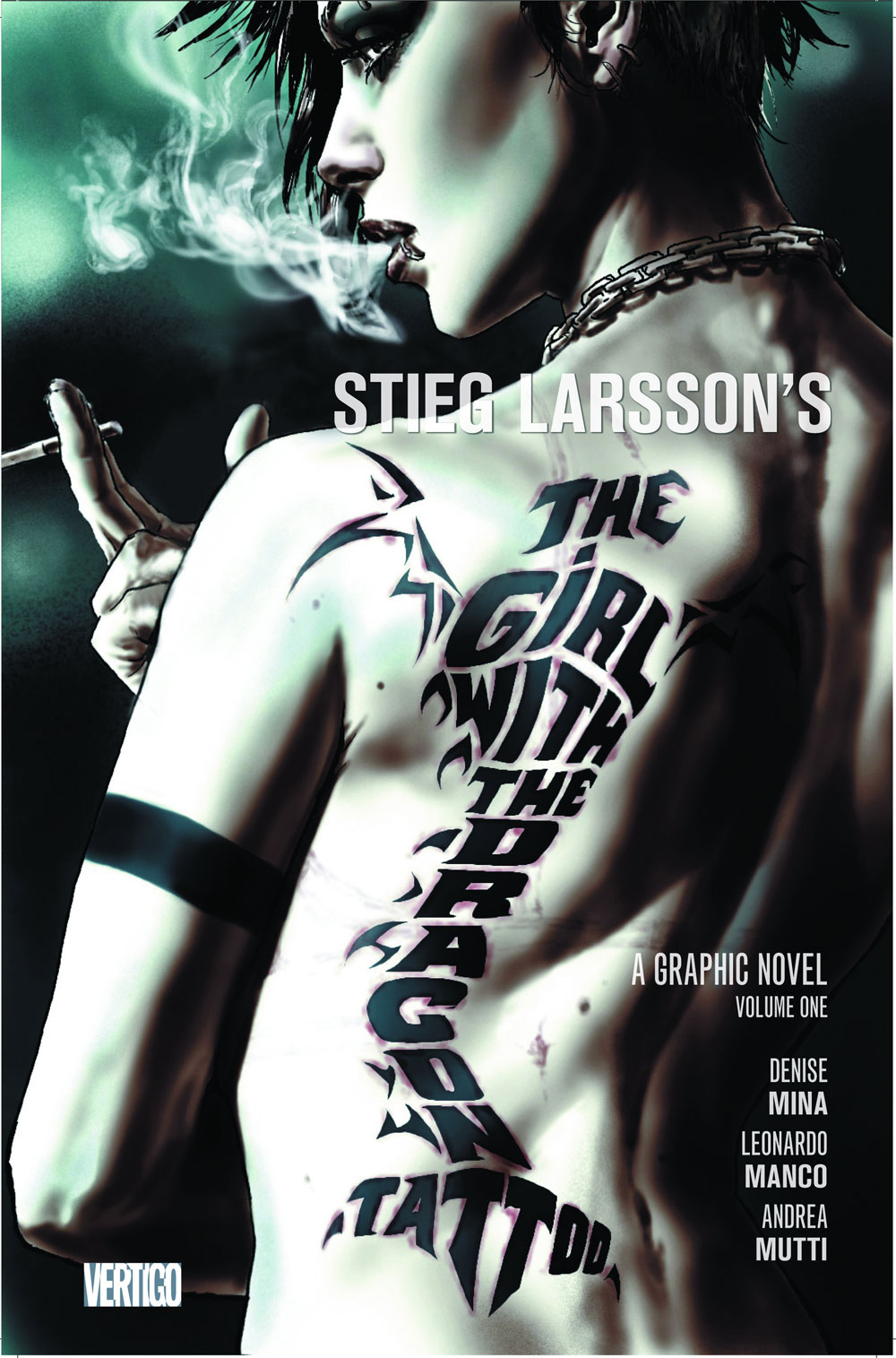 Tags: comics!, she has no head!