So over on She Has No Head! I mentioned that two categories, "Best Cover" and "Best Single Issue" were incredibly hard to decide this year thanks to an influx of great stuff I had trouble deciding between.  As a result I decided to do a top 30 covers for 2011 on 1979.  As always with these cover posts, I stick to Saddle Stapled North American releases, since that is what I have the most access to, and because I don't feel a monthly comic should be rated against a graphic novel or trade.
Without further ado…these are my "30 Best Covers of 2011″…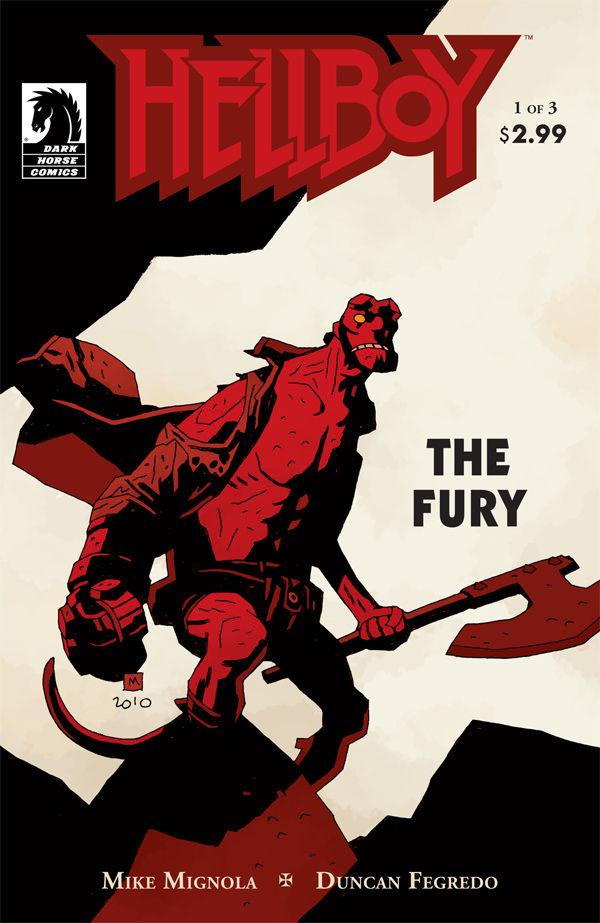 030.  HELLBOY: THE FURY #1 – Mike Mignola
So simple and yet so effective.  When you have a character as wonderfully designed as Hellboy you really just need the confidence to let him command the page, and Mignola obviously has that.  With a limited Black, Red and Grey-ish white color palette, single figure (with a big ass axe) and a lot of white space you have powerful imagery that also creates amazing positive and negative shapes.  Gorgeous stuff.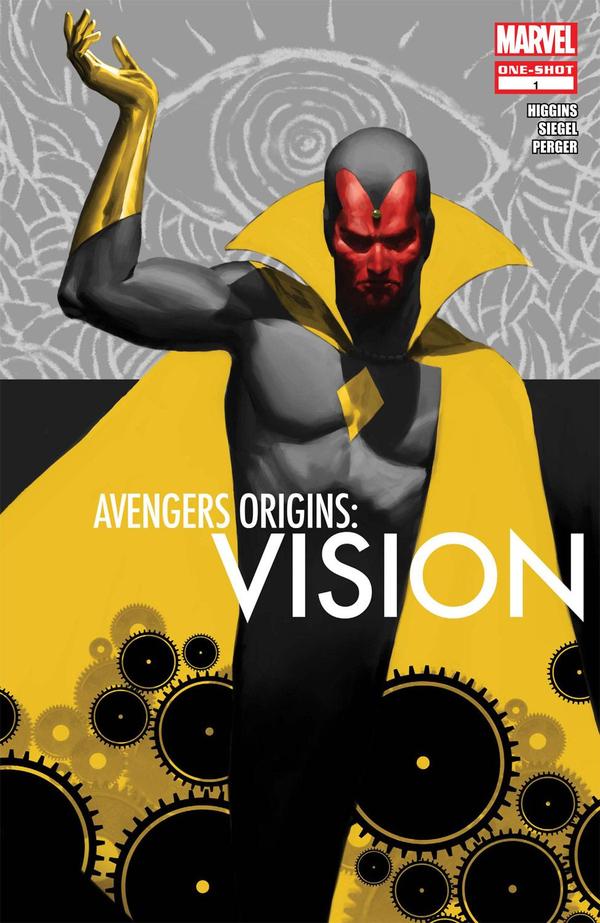 029.  AVENGERS ORIGINS: VISION – Marko Djurdjevic
The limited color palette with a big swath of yellow and a small pop of red is inspired.  Almost as much as Djurdjevic's use of wonderful simplified graphic elements and shapes with ah highly rendered and realistic figure.  A cover absolutely deserving of Vision!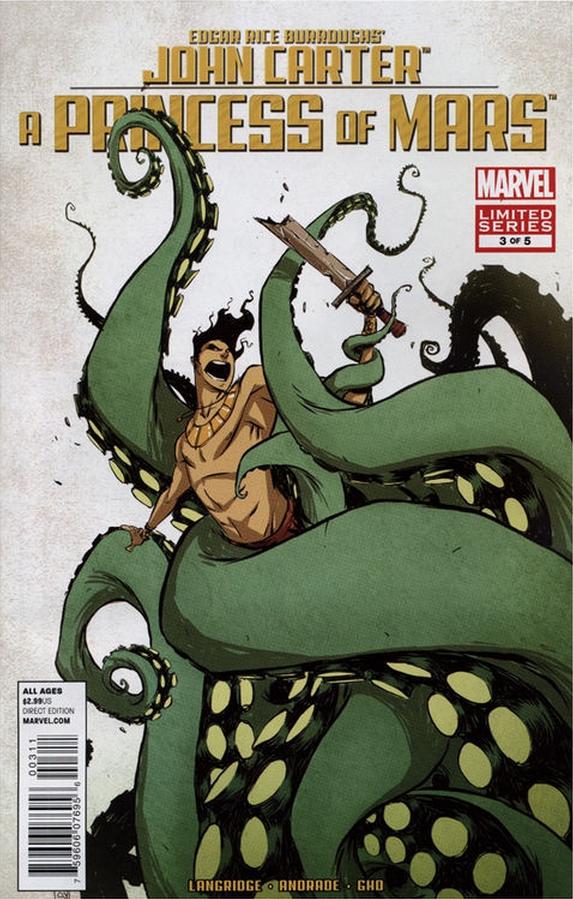 028.  JOHN CARTER: A PRINCESS OF MARS #3 – Skottie Young
This is wonderful on so many levels.  The composition has such energy and creates such great shapes, both positive and negative.  The size and complexity of the tentacles while still remaining graphic and simple – how in places it devolves into just basic shapes is wonderful.  The color choices, as always with a Young cover are inspired and subtle.  Huge bonus points for it being one of the first tentacle covers I've ever seen in comics that doesn't feel "kinda rapey".