It's episode 034 people!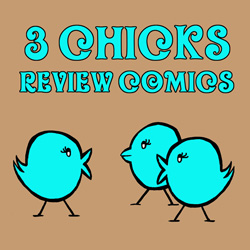 And inside this episode we review Jeremy Whitley and M. Goodwin's Princeless #3, and an Advance Review of Joe Keatinge and Ross Campbell's Glory #23.  We also talk about the hotly contested Wonder Woman #8 cover, which is stirring up a surprising amount of controversy.  We then have an interview with the wonderfully charming and incredibly talented Duane Swierczynski, who's writing one of our favorite DC books – Birds of Prey! Lastly, we give Chick of the Week to the late Kim Yale, and discuss Sue's efforts to revive the Kim Yale Award which sadly became defunct with the dissolving of Friends of Lulu last year.
So head on over to CSBG and check it out.  You can also subscribe via iTunes at the link on CSBG!