Here are the "rules".
If you'd like to see the full DC May Cover Solicits head on over to CBR.
So this is the month of owl goodness…or something. I never thought I could be sick of owls. But here we are.  I'm feeling kind of mean tonight…so…yeah, you've been warned!
Come one, come all, to our bi-monthly installment of DRUNK COVER SOLICITS IN THREE SENTENCES OR LESS!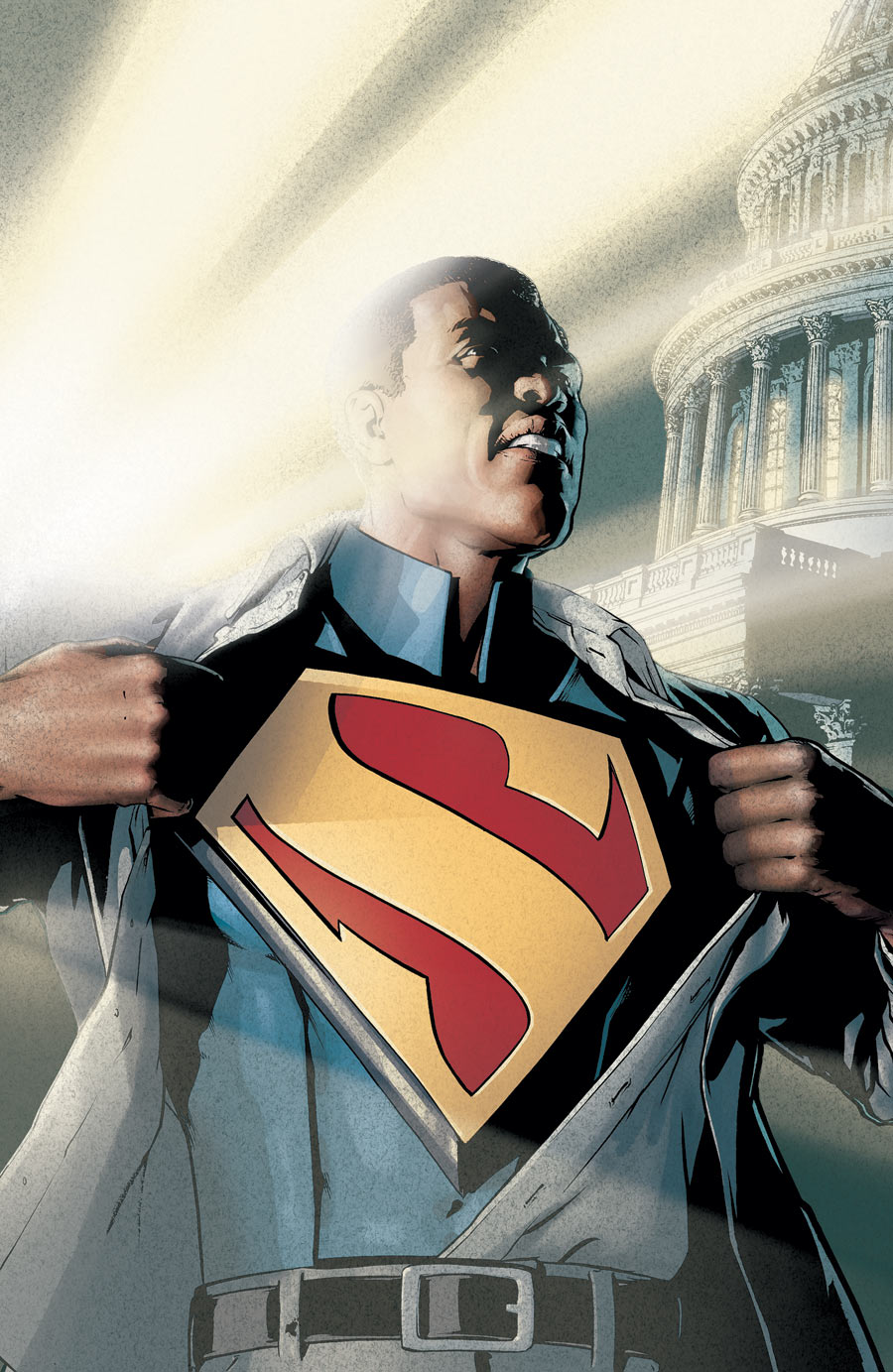 ACTION COMICS 9.  I was actually pretty excited by this image initially…cause it totally looks like an inspiring black Superman, right?  But reading the solicit I think this is a villain called SuperDoom.  Boo.  Huge disappointment.  According to commenter Brendan T., this is indeed an alternate reality black Superman…in which case I say SWEET.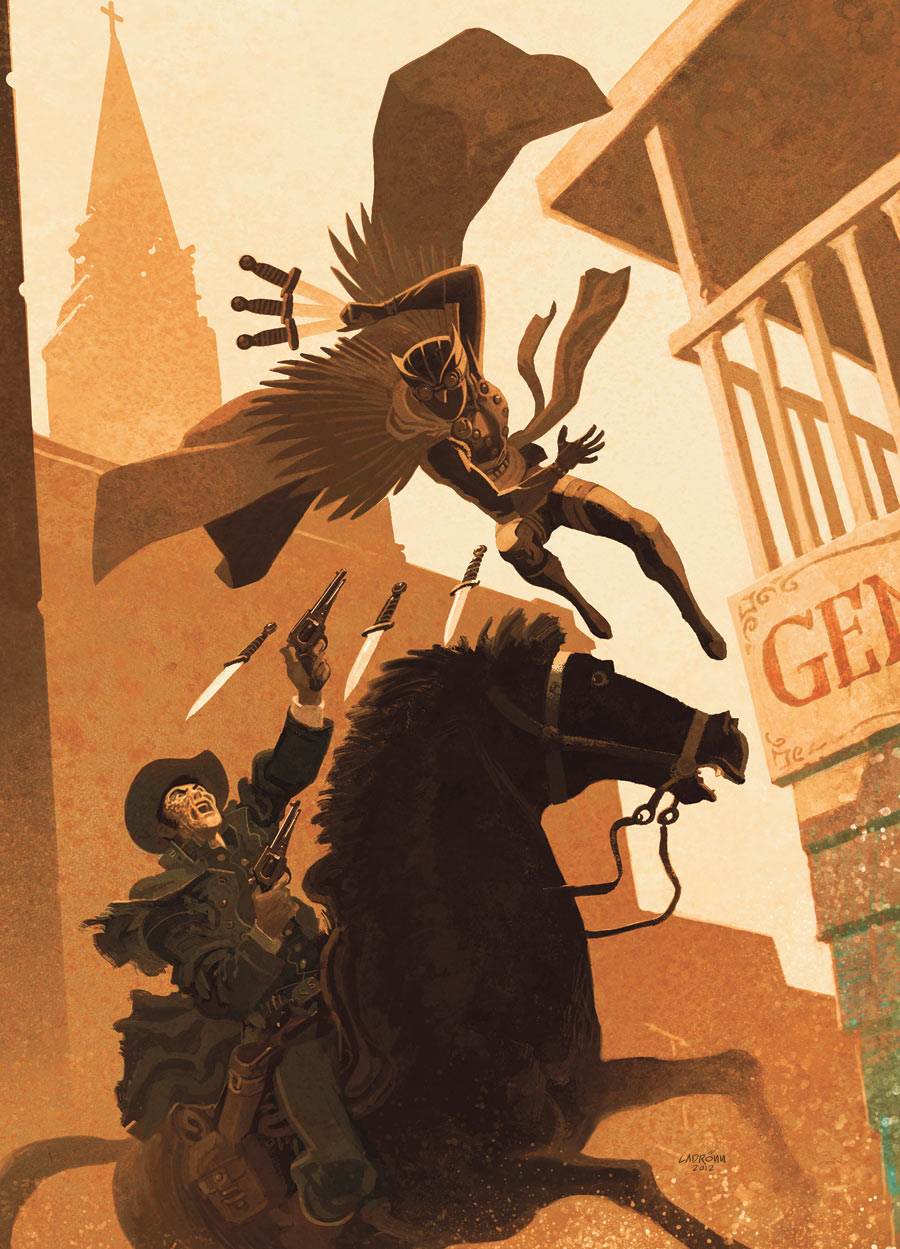 ALL-STAR WESTERN 9.  I still like the style of these covers and the colors are wonderful…but the way the owl dudette (dude?) is holding those huge knives is totally suspect.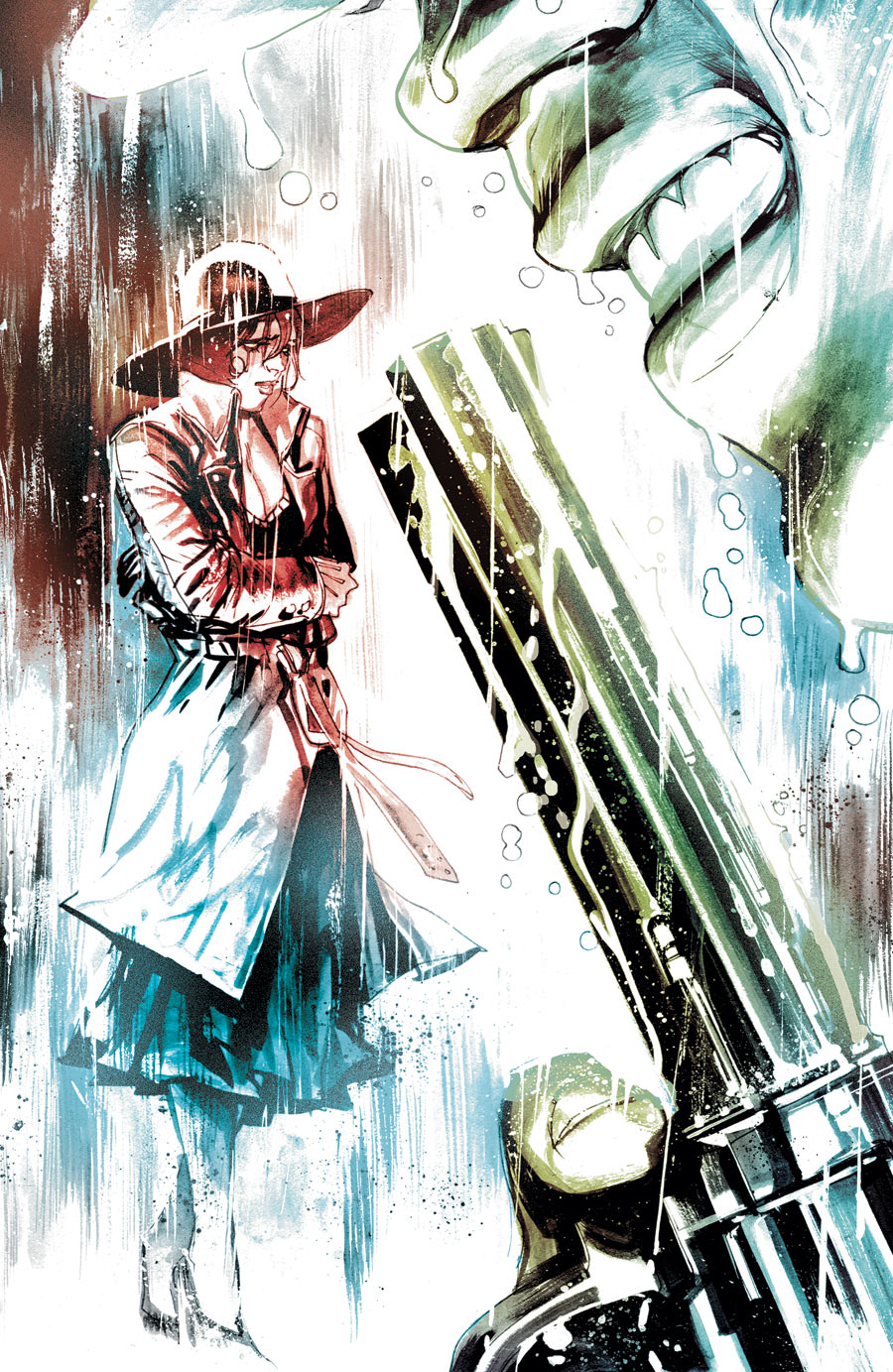 AMERICAN VAMPIRE 27.  The colors on this are just lovely.  Is this watercolor?  It kind of looks like watercolor…but kind of not.  The almost textures created are nice too.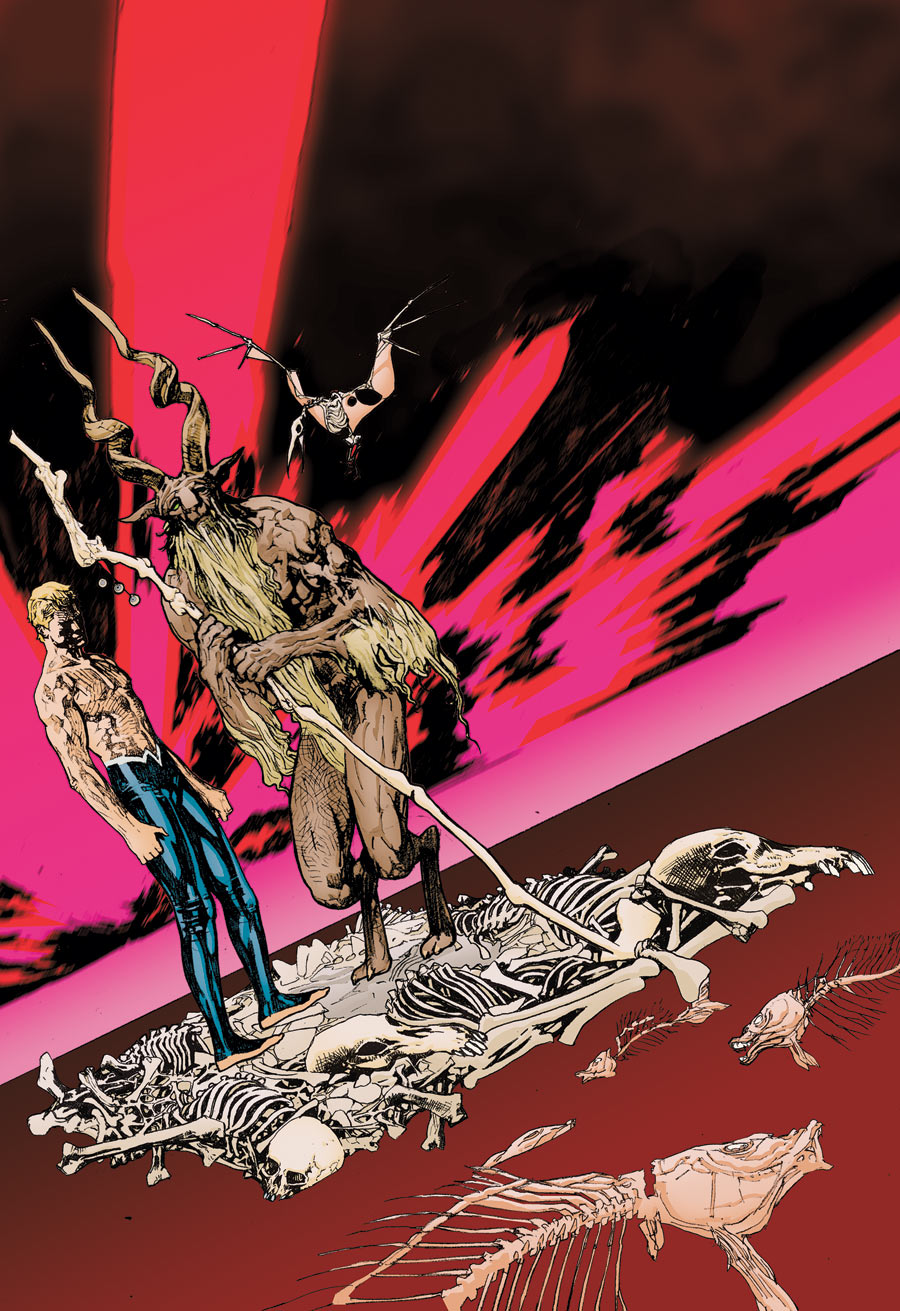 ANIMAL MAN 9.  Animal Man continues to pile on the disturbing shit.  I mean…they're on a raft of bones. BONES!  In a river of blood. BLOOD! I like it.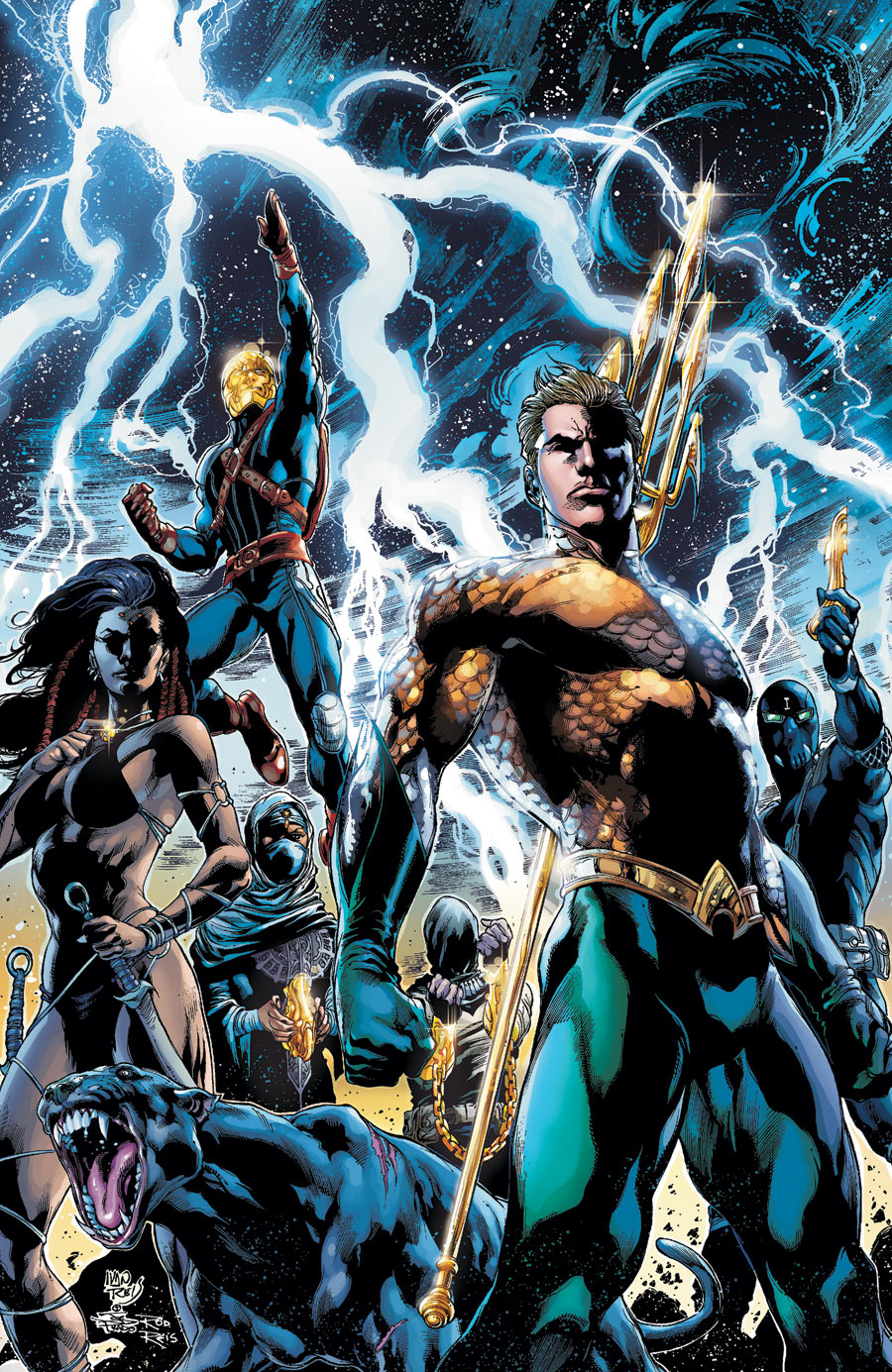 AQUAMAN 9.  I'm not sure I can fully explain why…but this comic cover kind of sums up everything I hate about comics really nicely.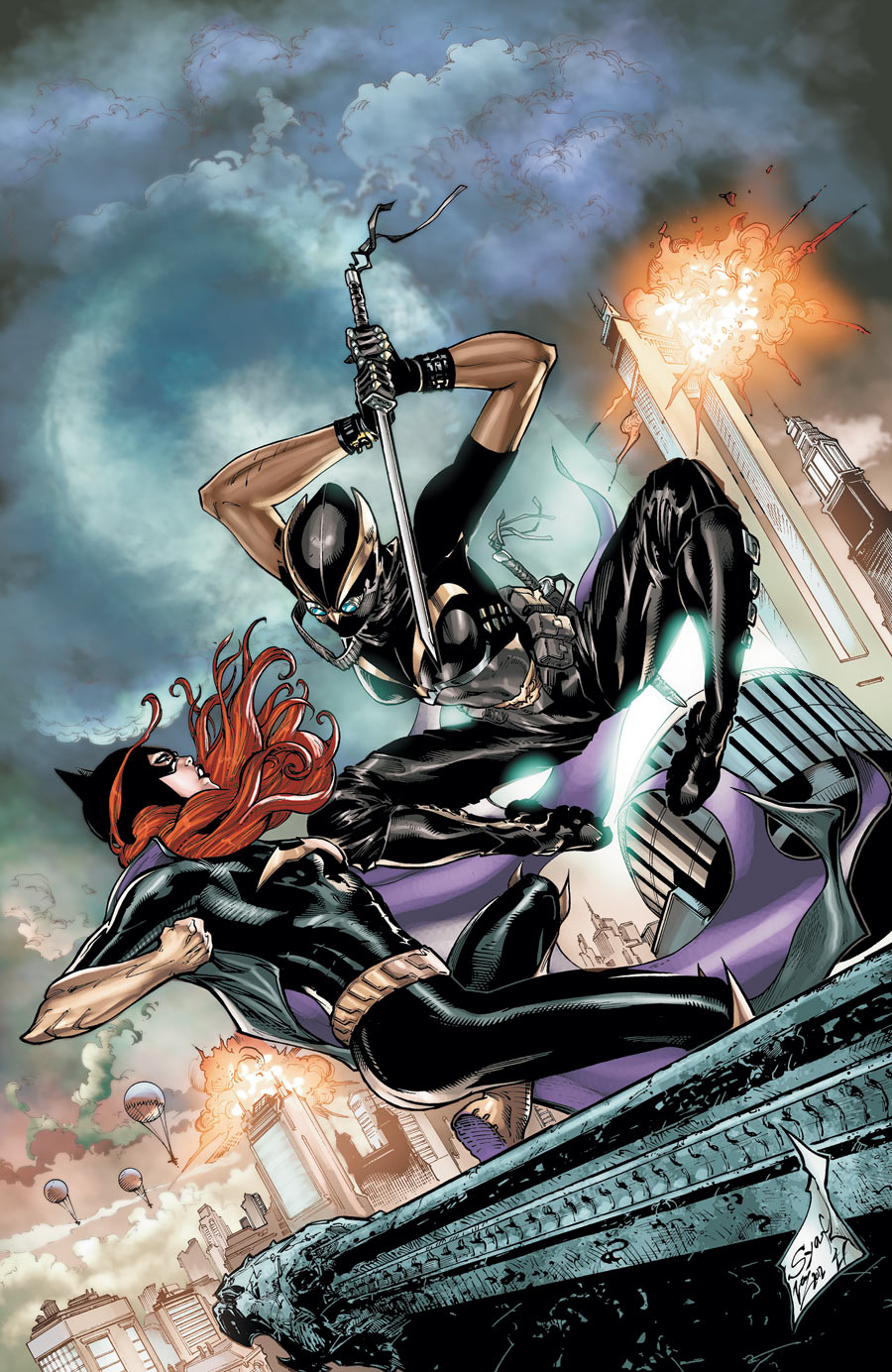 Batgirl 9.  Let's start with the good…this is the best Barbara/Batgirl has looked on a Syaf cover. Also, the tilted composition is nice and has good energy.
Now for the bad…has that Court of Owls character been crossbred with a spider…because JESUS H. CHRIST.   That anatomy and positioning is just so damn disturbing.
Also, I haven't been reading Batgirl, so maybe there's a good reason for it, but it kind of irritates me that the female superhero (Batgirl) has to fight the female Court of Owls character.  boo.