You are currently browsing the daily archive for February 27, 2012.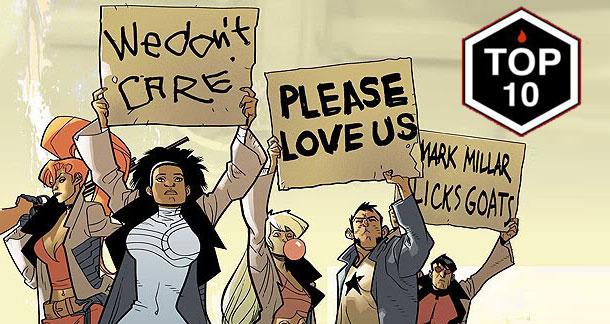 So, I've begun writing columns for Lit Reactor, a really great site for writers (and readers) that's full of wonderful columns, as well as resources for writers.  I'll be primarily writing about comics, tag teaming it with another columnist.  However, I'll also be writing a series of essays about my experiences with my novel and getting an agent, so for those of you interested in that aspect of my work, those pieces might be something a little different.
My first piece, titled 10 Graphic Novels For The Literary Minded went up today, so check it out now.  Next week will see the first installment of my essay about publication (or lack thereof!).  So follow Lit Reactor on twitter, and keep your eyes peeled for my pieces.
Thanks everyone!
A new 3 Chicks Review Comics is up!
In this episode we review two great Dark Horse books – Conan The Barbarian #1 by Brian Wood and Becky Cloonan and the new B.P.R.D. by Mignola, Arcudi, and Harren.  We also interview the lovely Faith Erin Hicks about her new book Friends With Boys.  Sue picks Chick of the Week and we both chat about a variety of things, including the craziness that came out of my last She Has No Head! column. Check it out!