A new 3 Chicks Review Comics is up!
In this episode we review two great Dark Horse books – Conan The Barbarian #1 by Brian Wood and Becky Cloonan and the new B.P.R.D. by Mignola, Arcudi, and Harren.  We also interview the lovely Faith Erin Hicks about her new book Friends With Boys.  Sue picks Chick of the Week and we both chat about a variety of things, including the craziness that came out of my last She Has No Head! column. Check it out!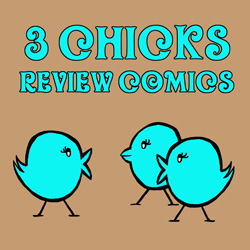 Tags: 3 Chicks Cast, 3 Chicks Review Comics, comics!, podcasting, she has no head!