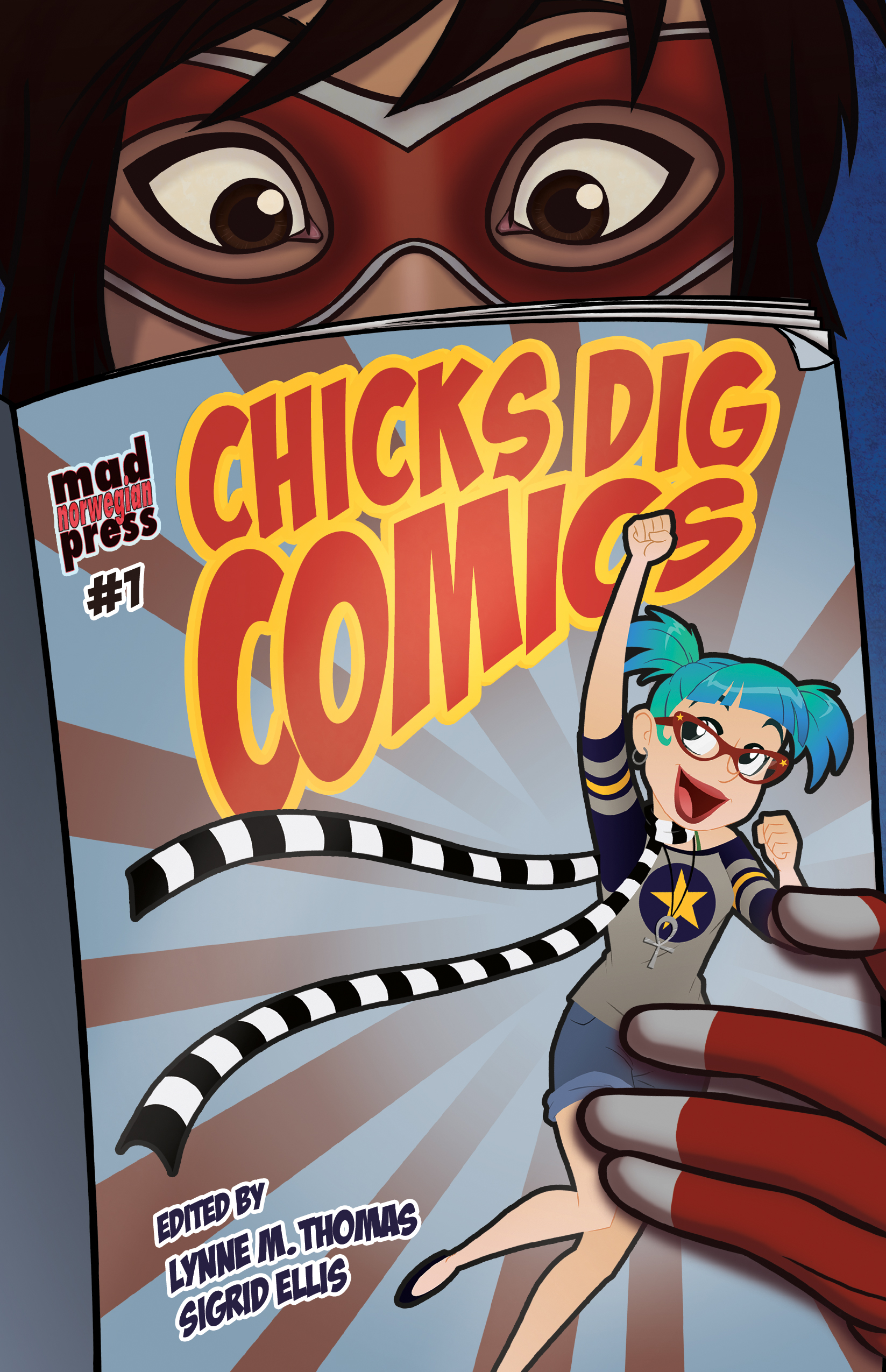 Big news this week, as the book Chicks Dig Comics, which I was lucky enough to be a part of, released this week.
You can buy it online at Amazon & B&N and it should be available in some comic book stores as well.
My piece called "I am Sisyphus and I am Happy" is about how I came to comics, how I came to writing about comics, and specifically how She Has No Head! came to be. It's a deeply personal piece, and I hope you all enjoy it. I am sandwiched in there with SO MANY amazing ladies including Gail Simone, Marjorie Liu, Amanda Conner, Carla Speed McNeil, Jen Van Meter, Colleen Doran, Jill Thompson, Jill Pantozzi, and of course, my partner in crime, SUE. And that's just the beginning…there are plenty of other great female contributors as well as a few fantastic gents like Greg Rucka, Terry Moore, and Mark Waid.
Huge thanks to Sigrid Ellis and Lynn M. Thomas for letting me part of such a great book
I also have a new piece up at Lit Reactor that is the continued story of my path toward publication. Retweets, likes, and comments are (as always) much appreciated!
Thanks everyone for all the support!