Thanks to all of you who participated – this was so fun for me!  I hoped we'd get more, but I always want more, I'm greedy that way.
In the meantime, less is good for those of you that entered! 😉 We did not get to 15 entries, so there will be only one winner today. Below are all the entries I received (in random order)…and the winner (drawn at random as per the rules) is at the bottom!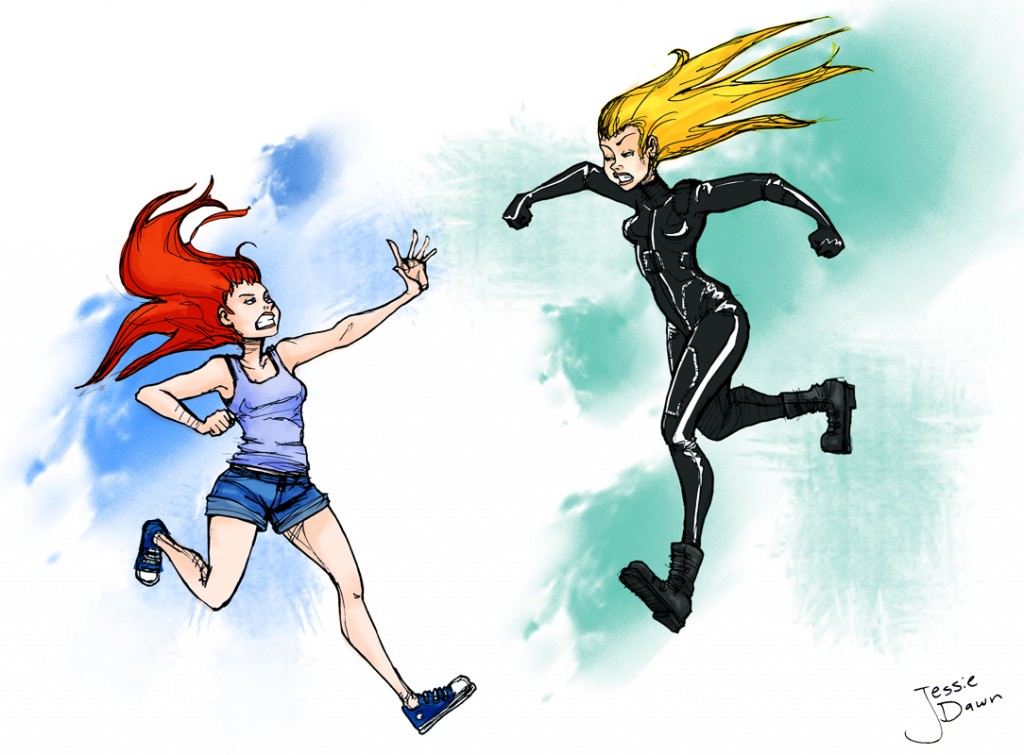 Our first entry is from Jessie Dawn and you can find her at both these links!

Second entry is from Natacha Bustos!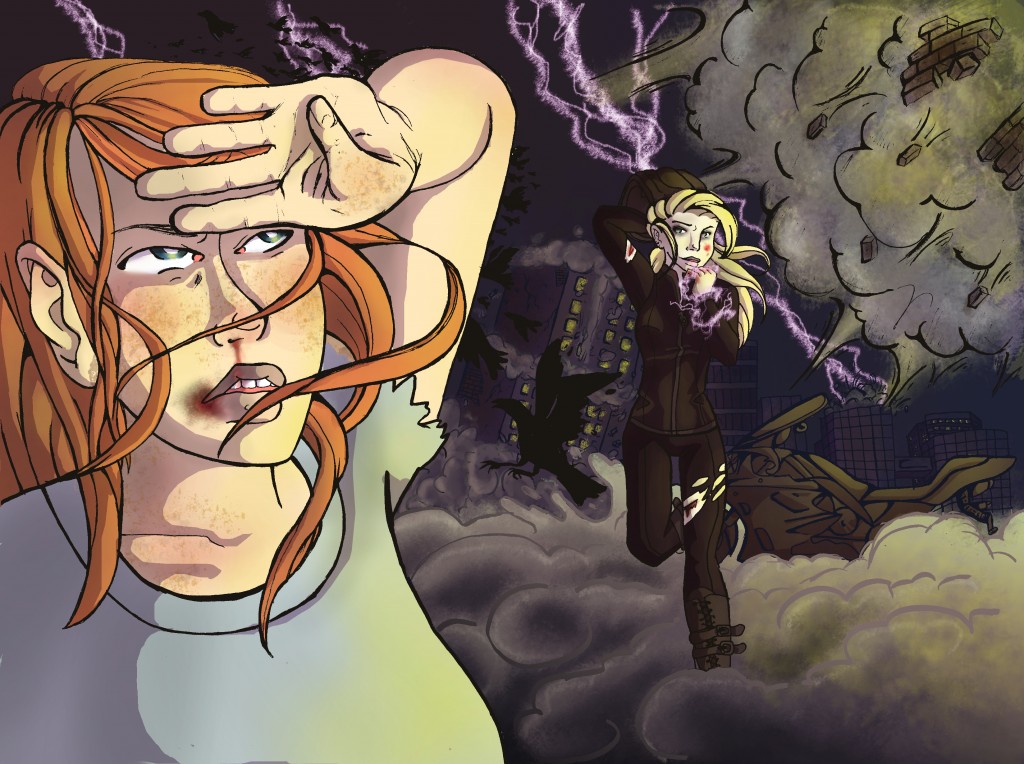 Third entry is from Rain aka Miquashi!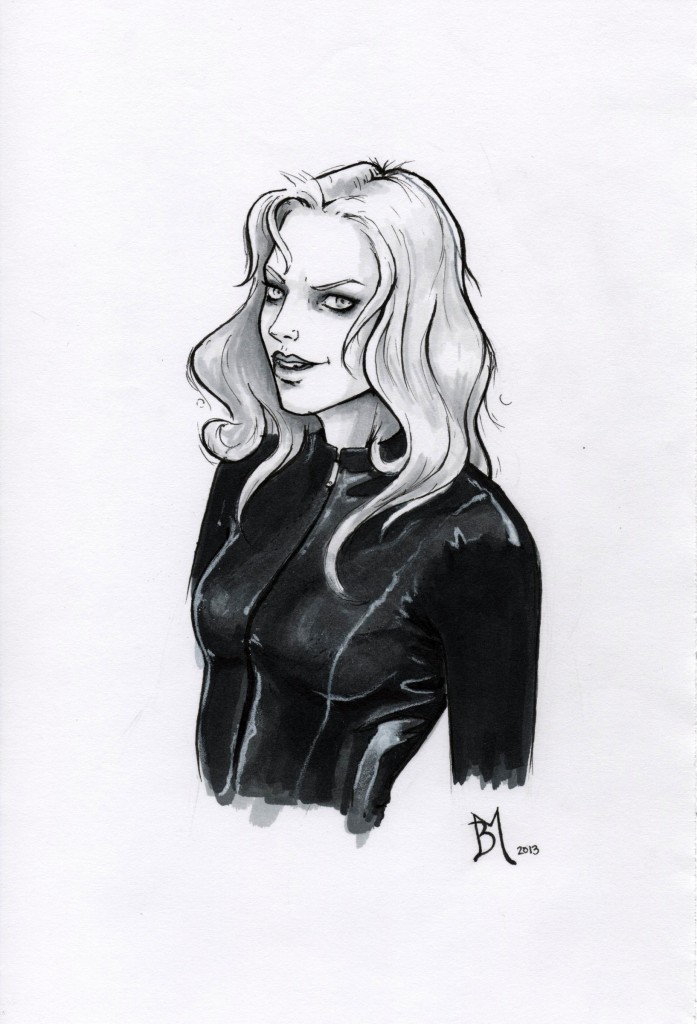 Fourth entry is from Briana Mora!
Fifth entry is from Alan Evans who runs the site Rival Angels!
And lastly, Travis Pelkie's incredibly LITERAL take on "fan" art: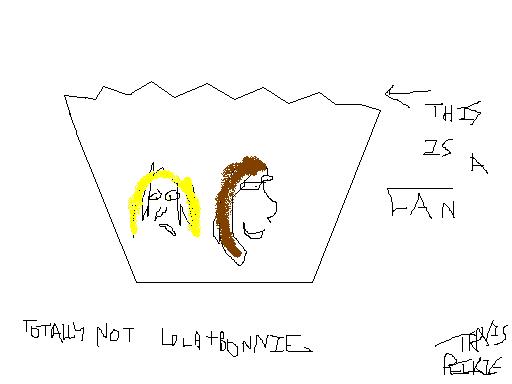 AND THE WINNER is:
BRIANA MORA!!! Congratulations!
Please watch your email Briana as you'll be getting a congratulatory email from me shortly, asking for you address details and if you would like Bonnie or Lola for your Ross Campbell limited edition signed print!
Thanks everyone for sending in your entries – please keep drawing and submitting as the Fan Art Section of THE GIRL WHO WOULD BE KING will continue to be open and accepting submissions – and updated frequently. I really enjoy seeing everyone's take on these characters!
– Kelly
Tags: Bonnie Braverman, Lola LeFever, The Girl Who Would Be King
Comments are now closed.