I've been slowly tracking down and compiling all the awesome THE GIRL WHO WOULD BE KING reviews that have been popping up and so here we are! I've included a few of the negative reviews I've found, but not all of them.
If you know of a review (or wrote one) that you think I've missed, please feel free to leave it in the comments or shoot me an email and I'll update it. These are in no particular order, though some of the more high profile ones are at the top. Thanks to all of you that have taken the time to write reviews – and to those of you on Amazon and Goodreads (all 142 reviewers combined thus far) – you guys rock!
io9 -"…the best superhero/villain pair in ages."
Tim Hanley/Straitened Circumstances
Cait Spivey (The Preeminent Litterateur)
Faith, Hope, & Love, But The Greatest Of These…
TGWWBK also got a few badass mentions by awesome people on "Best of Lists" for 2012.

Comics! The Blog: Inarguable Best of 2013 ("Best Novel Our Friend Published")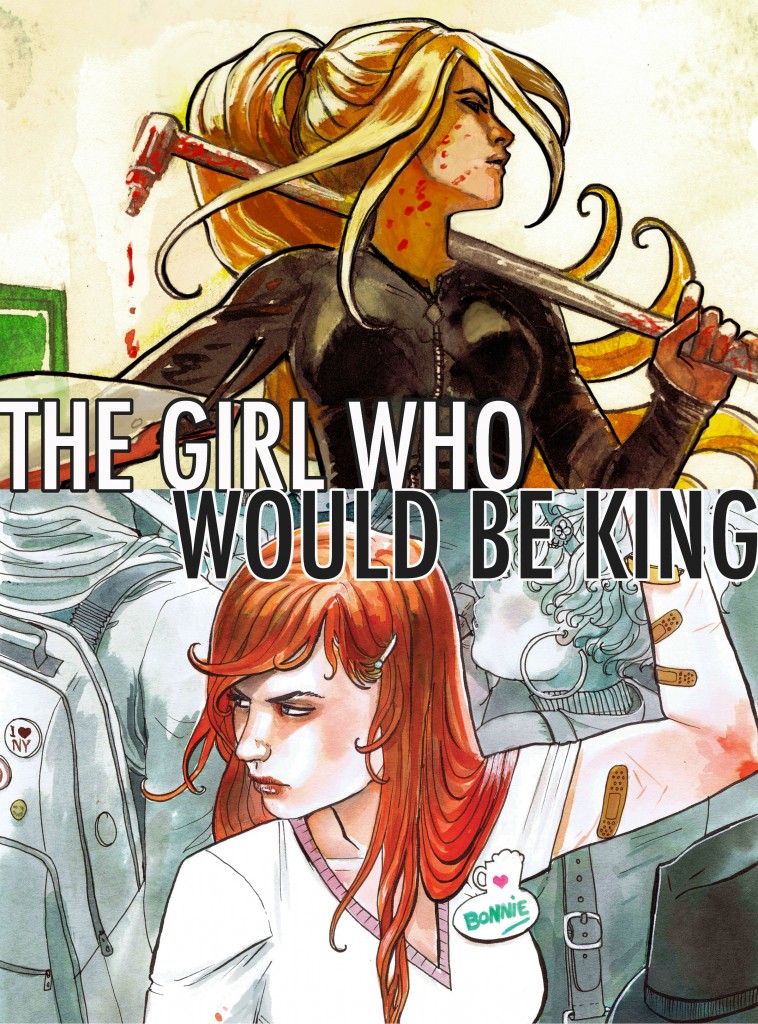 And if you made it this far…BUY THE LIMITED EDITION HARDCOVER & SWAG…HERE!
Tags: Bonnie Braverman, Lola LeFever, The Girl Who Would Be King, things made of awesome