Thought dead, now resurrected, the ever popular "COVER OF THE WEEK" makes its triumphant return to 1979 Semi-Finalist!
Rumors of its demise were much exaggerated!
So yeah, from here forward going to try doing this again, and going to stick to one cover from the "mainstream" (i.e. DC/Marvel) and one cover from the "indies" (i.e. anything NOT DC/Marvel).
This week's picks are awesome for being such similar ideas, executed completely differently and with really emotionally riveting results.
From the Mainstream:
Julian Totino Tedesco's THUNDERBOLTS #11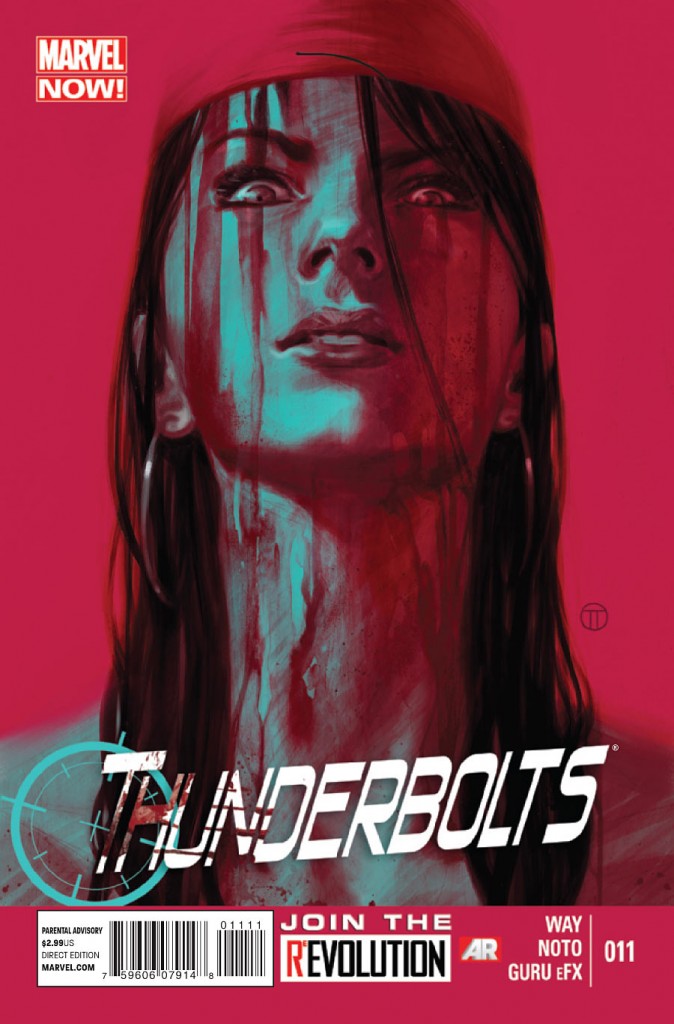 From the Indies:
Becky Cloonan's DEMETER
And if you haven't found Demeter yet, you can buy print versions via Becky Cloonan's store, or you can find it (and the other three awesome books in the unofficial trilogy) on Comixology.
Tags: comic covers, comics!, Cover Of The Week, things made of awesome