Rules: one cover from the "mainstream" (i.e. DC/Marvel) and one cover from the "indies" (i.e. anything NOT DC/Marvel).
I sort of broke the rules this week. But not really.
Let's explain. This week I used Jeff Lemire's gorgeous Trillium #1 from Vertigo for our mainstream corner on the technicality that it's technically DC…this might have been okay, except for last week I did just the opposite, justifying that Vertigo counted as indie, so I could put up Nathan Fox's Collider #1.
But this is the benefit of running your own damn blog. I MAKE ALL THE RULES! AND RULES THEY ARE MADE TO BE BROKEN (or something).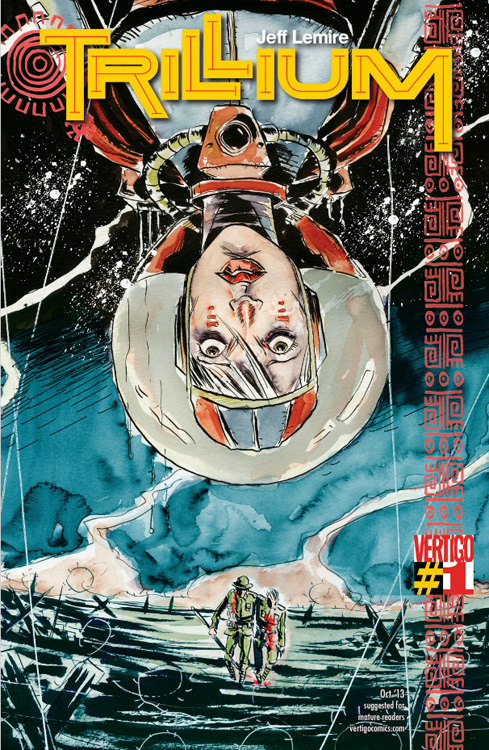 In the indie corner this week we have Abe Sapien #5 from Dark Horse by Max Fiumara. Gorgeous stuff. I ALMOST went with Image's Sheltered #2 by John Christmas, but I didn't love the arbitrary way that the trees just turned into black…didn't quite work. Very cool otherwise though: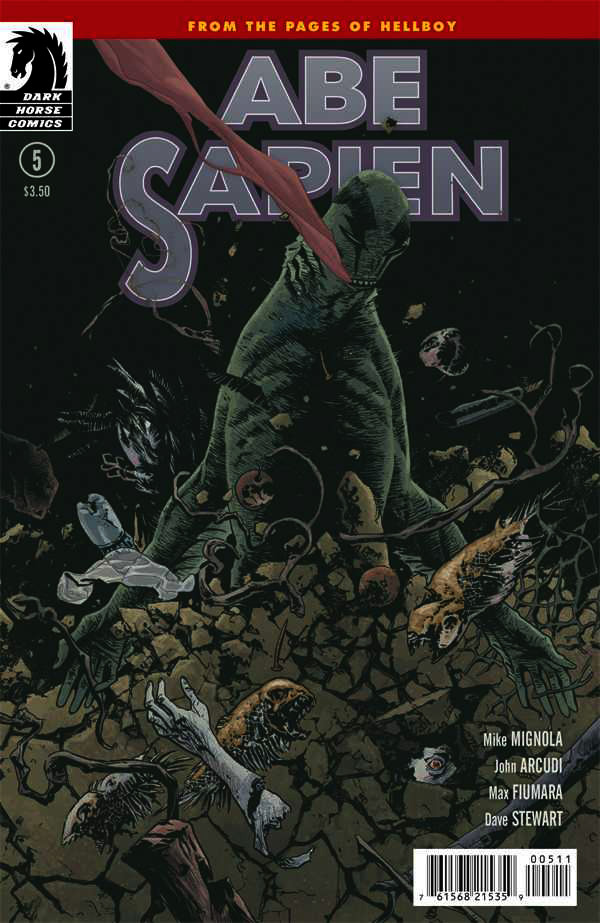 Tags: comic covers, comics!, Cover Of The Week