Covers of the week for 10/09/13.
Mainstream: I love that this cover feels anything but mainstream. This gorgeous entry for Avengers Arena #20 by Francesco Francavilla is badass in its retro-ness. Honestly, Fracavilla has done some great covers but I think this is my favorite by far. Love it: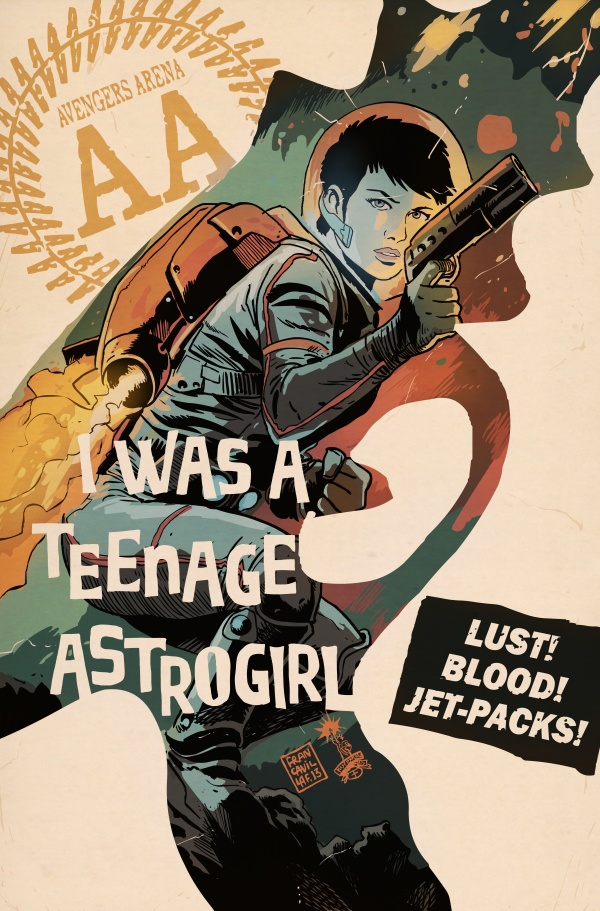 Independent: Though I didn't love the first issue of Coffin Hill, this cover by Dave Johnson is awesome (and the title design most especially – not sure who's responsible for that?):
Tags: comic covers, comics!, Cover Of The Week
Comments are now closed.