Yes!
New THE GIRL WHO WOULD BE KING fan art!
This is by Adam Greene and it is amazzzzing.
And keep in mind that fan art is ALWAYS WELCOME.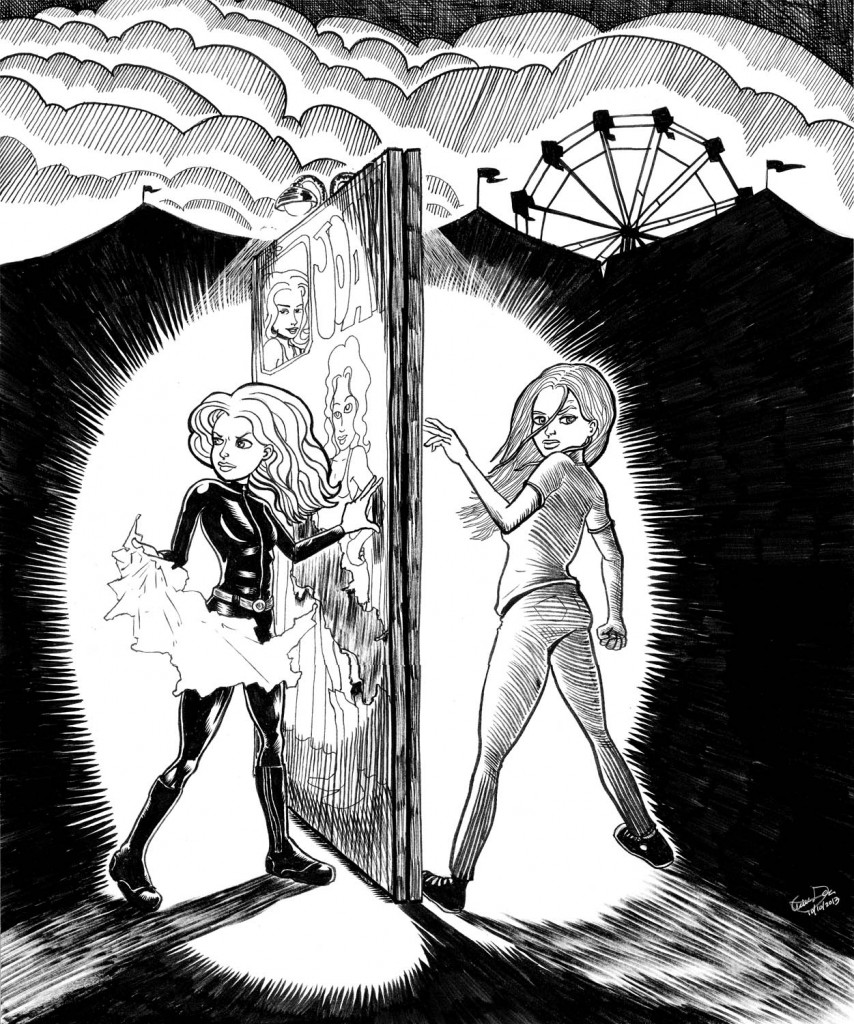 THE GIRL WHO WOULD BE KING is available in both digital and print (paperback) at AMAZON and BARNES & NOBLE.
It is also available digitally once again on for iBOOKS.
And I have a (very few) illustrated hardcovers left here.
We're up to 143 reviews on Amazon (US) and maintain a 4.5 rating…what??? Amazing. There are another 13 reviews on various other non-US Amazon sites (UK, Canada, France), where the book generally maintains a 5 star rating (double what???).
Over on Goodreads we have 96 reviews and 391 ratings. Barnes & Noble has 4 ratings (but all 5 stars!)
It's pretty much awesome, and THANKS TO ALL OF YOU who have helped make that possible!
Keep your eyes peeled for some awesome announcements in the months to come.

Tags: Bonnie Braverman, Lola LeFever, The Girl Who Would Be King, things made of awesome
Comments are now closed.