You guys. Jessica Jones is really good.
You may or may not know this about me but I have trouble with A LOT of superhero adaptations (especially TV)…this makes me feel very lonely…and so when something that works for me as well as Jessica Jones does (so far) I can't help but feel happy, but also…relieved?
Anyway, we're 3 episodes in and I'm REALLY pleased. It's a distraction from NaNo for sure, but it's also kinda inspiring, which is nicely refreshing.

Okay day today. Finished another revision (so again, that's very low word count wise) but got a lot down on a new script that I hope I can maybe finish on Sunday…is that possible? That would be AMAZING.
NOVEL X WORD COUNT: 1006

VARIOUS & MISC WORD COUNT: 1,885
TOTAL NANO COUNT THUS FAR: 29,199

PERSON/PLACE/THING I GOT TO WRITE ABOUT TODAY: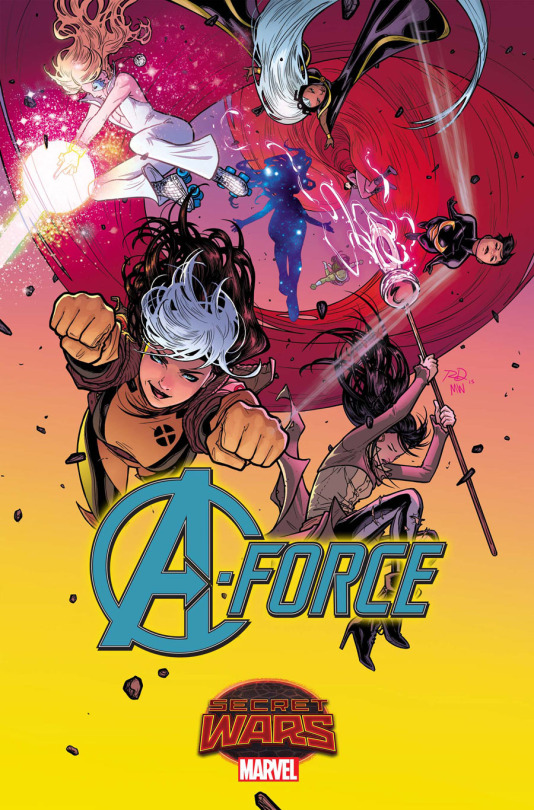 It's pretty much all A-Force all the time right now, kids. What can I say? No Rogue or Storm or Wasp unfortunately but I had to post this Secret Wars variant by Russell Dauterman…great cover (and a PERFECT Rogue!)