You are currently browsing the category archive for the 'artists' category.
Thought dead, now resurrected, the ever popular "COVER OF THE WEEK" makes its triumphant return to 1979 Semi-Finalist!
Rumors of its demise were much exaggerated!
So yeah, from here forward going to try doing this again, and going to stick to one cover from the "mainstream" (i.e. DC/Marvel) and one cover from the "indies" (i.e. anything NOT DC/Marvel).
This week's picks are awesome for being such similar ideas, executed completely differently and with really emotionally riveting results.
From the Mainstream:
Julian Totino Tedesco's THUNDERBOLTS #11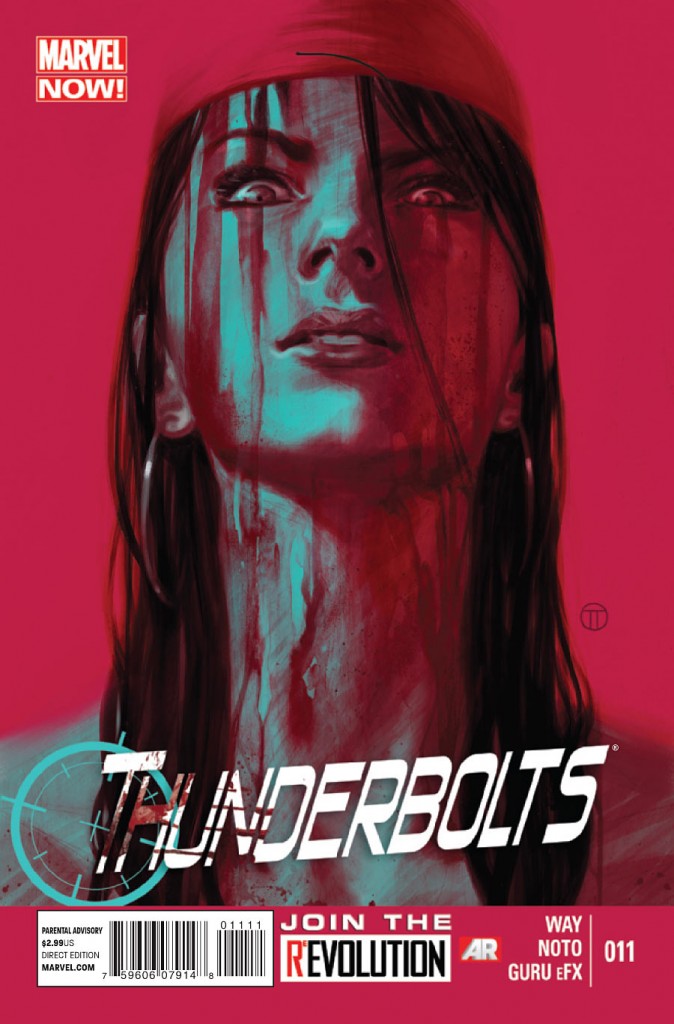 From the Indies:
Becky Cloonan's DEMETER
And if you haven't found Demeter yet, you can buy print versions via Becky Cloonan's store, or you can find it (and the other three awesome books in the unofficial trilogy) on Comixology.
Google alert is sometimes good to me, so is twitter! It brought me this past week, two lovely pieces of THE GIRL WHO WOULD BE KING fan art, both for the Bravermans.
This Bonnie by Briana Mora (she did a gorgeous Lola LeFever for the fan art contest too) is gorgeous – looooove the eels as a framing/portrait device:
The other, from the lovely Rachael Stephen, is of Bonnie's mother, Scarlett Braverman, who nobody has drawn yet, not even Stephanie, Ross, or Meredith, so that is awesome!
Reposting from There's The Door Spaceman, for those of you that don't follow. Also, for some reason, the images I posted there (no matter how many things I tried) came out a bit pixelated, so see them here in all their gorgeous glory!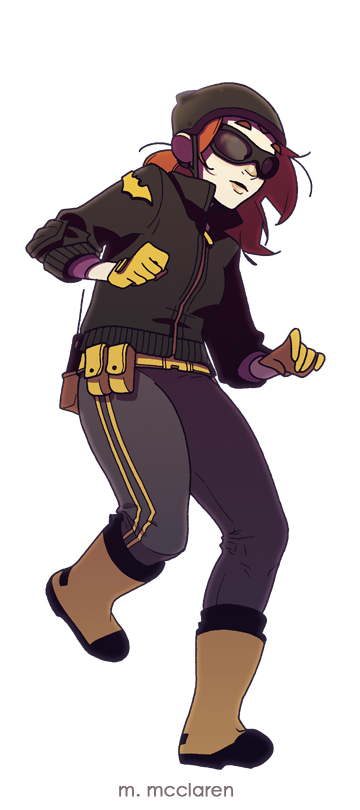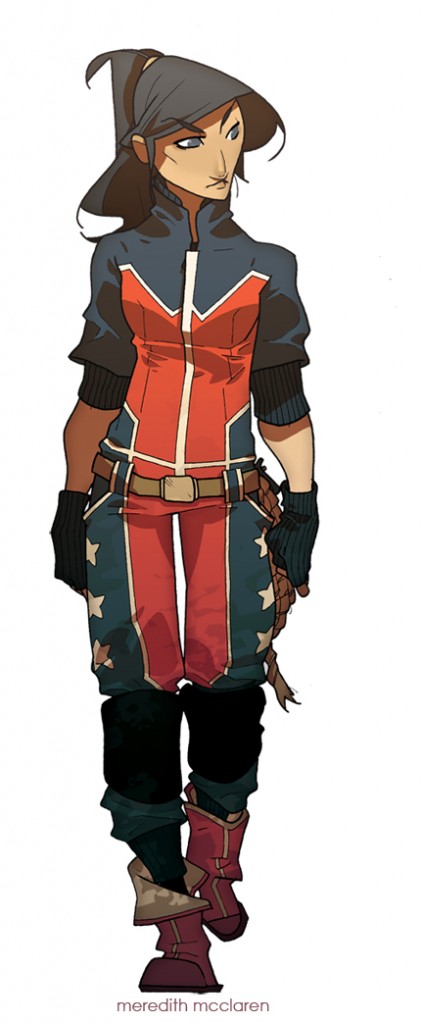 STUNNING!  These practical superheroine redesigns by Meredith McClaren are just to die for. I love how fashionable they are, how much they take into consideration the real world, there's a practicality and function that is nevertheless completely badass. They're also so far away from "basic catsuit" type stuff that it all feels so damn new and fresh!I mean…Look at that freaking Zatanna! I've never seen anything like that!
AND, you'll be able to buy the original line art for some of these as she releases rewards this week for her AWESOME KICKSTARTER…although you guys are going to have to fight me for that Catwoman.


Thanks to all of you who participated – this was so fun for me!  I hoped we'd get more, but I always want more, I'm greedy that way.
In the meantime, less is good for those of you that entered!

We did not get to 15 entries, so there will be only one winner today. Below are all the entries I received (in random order)…and the winner (drawn at random as per the rules) is at the bottom!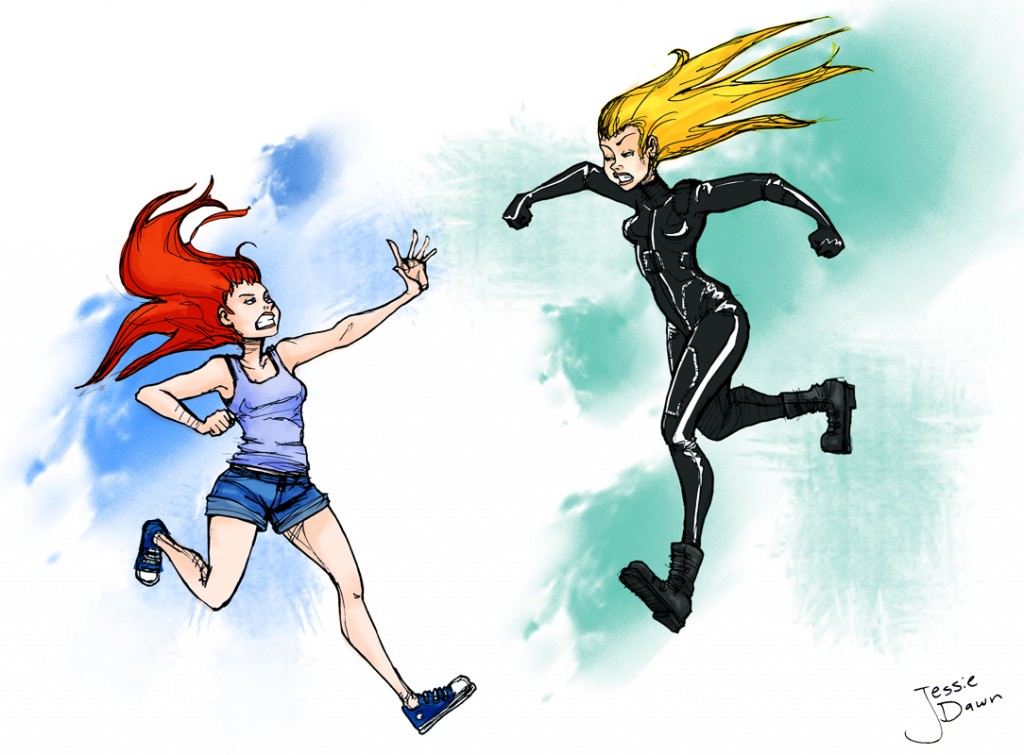 Our first entry is from Jessie Dawn and you can find her at both these links!

Second entry is from Natacha Bustos!
A reminder that you've only got about 5 days left to enter THE GIRL WHO WOULD BE KING fan art contest!
And here's a quick little sharpie fan art sketch I did myself to encourage you. GO! DRAW! SUBMIT! WIN! (maybe)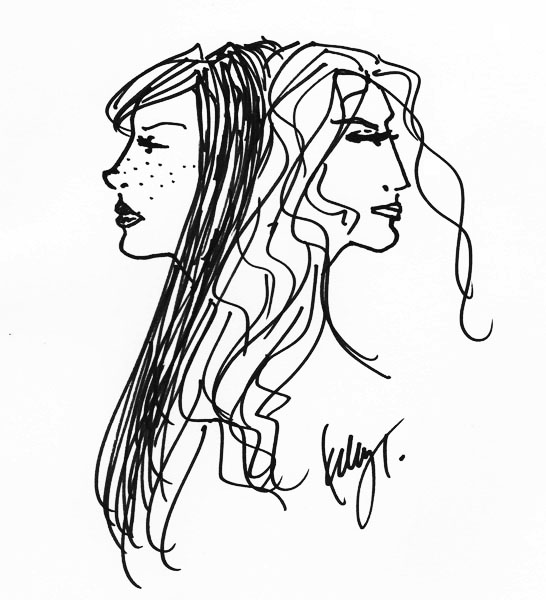 I think all of us that dabble in comics know how awesome the idea of "fan art" and "reinterpreting characters" is, so with that in mind I commissioned the fantastic Meredith McClaren to do portraits of Bonnie and Lola for me.  These are of course going to look different than Stephanie's interpretations – and Ross's – but that's part of what I love about them.  You saw a Bonnie by Meredith a couple days ago, but here is her Lola, which I LOVE.  And I think it's an awesome contrast to Stephanie's "Lola and bike" - both beautiful, both different, both so much of what I love about Lola (and this book).
So huge thanks to Meredith! Oh, and when the store opens on TheGirlWhoWouldBeKing.com to sell all the extra swag from the Kickstarter, there will be both oversized promotional cards and bookmarks to buy of this version of Lola.  BE EXCITED! 

Last thing! Some of you are putting up amazing reviews on both Amazon and Goodreads.  Thank you SO MUCH.  And for those of you that have finished reading and not yet reviewed…what's stopping you!? And if you haven't even bought it yet…then REALLY what's stopping you? Get it now!
Thanks everyone for the support – you're all awesome.
Here are the "rules".
If you'd like to see the full Marvel December Cover Solicits head on over to CBR.
Less horrifying mouths, some VERY cool shit, some stupid shit…yup it's comics as usual folks!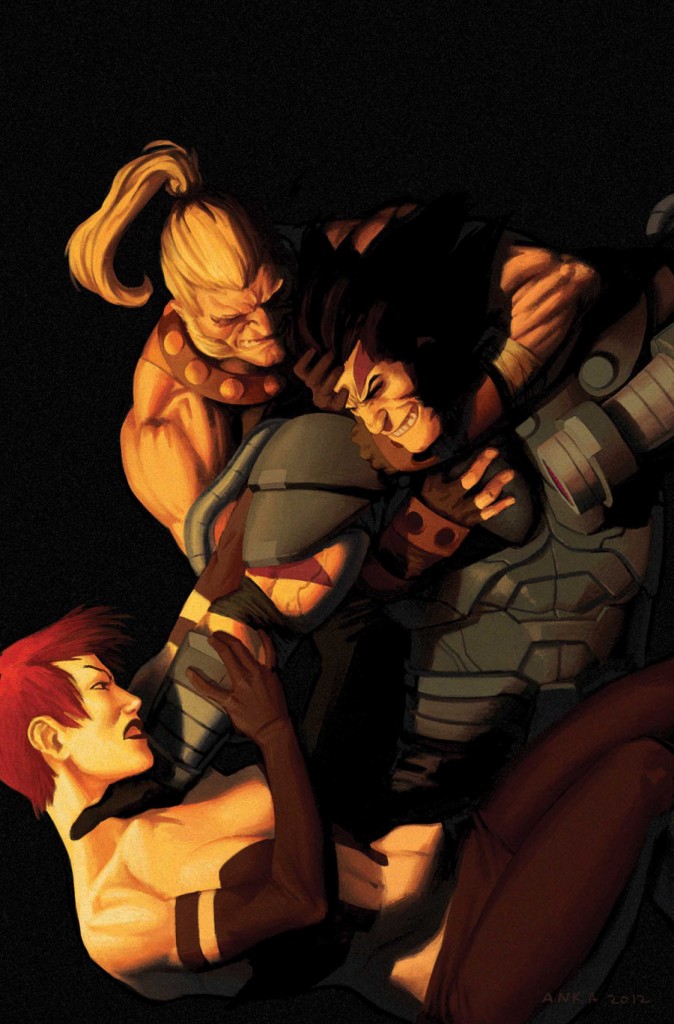 AGE OF APOCALYPSE.  There's some nice illustration here, but the super realistic style really draws attention to how fucking ridiculous Jean's costume is.  I mean…REALLY?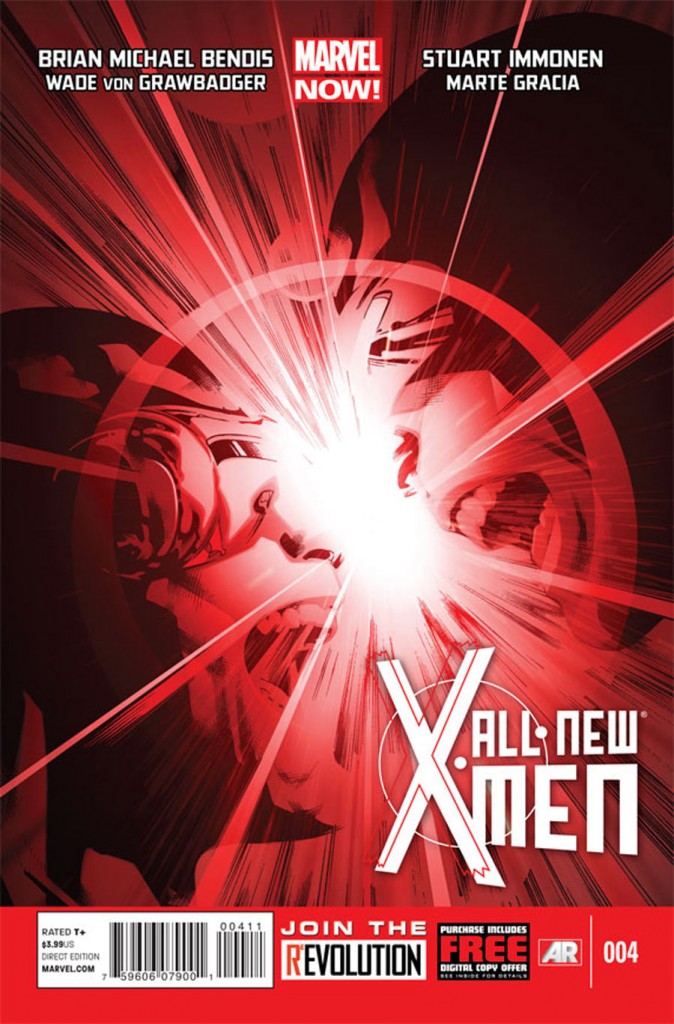 ALL NEW X-MEN 4.  I guess these Cyclopses are mad at each other, yo?
(ps – I've been watching a lot of Breaking Bad and thus love "yo" more than ever, lately.  If you know the show, you know what I mean, yo.)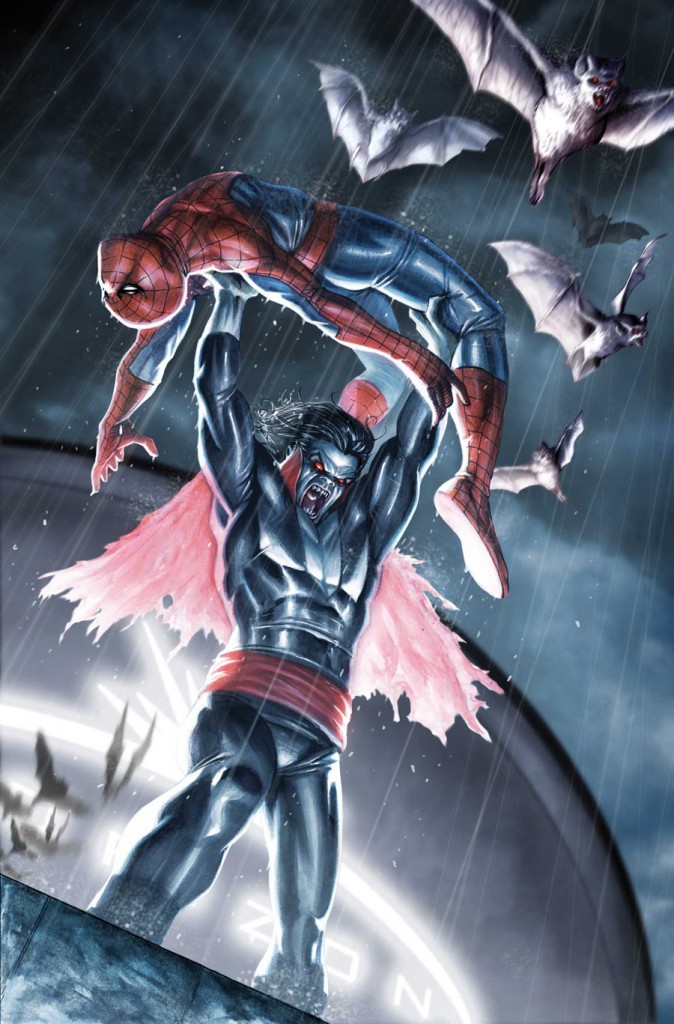 AMAZING SPIDER-MAN 699.1.  Hahahaha. What is up with Morbius' pink shredded gossamer cape?!?!  I mean it looks ALMOST worse than old-man Superman's blankie cape sewed into his t-shirt.  C'mon guys, get some fucking taste…hire a stylist.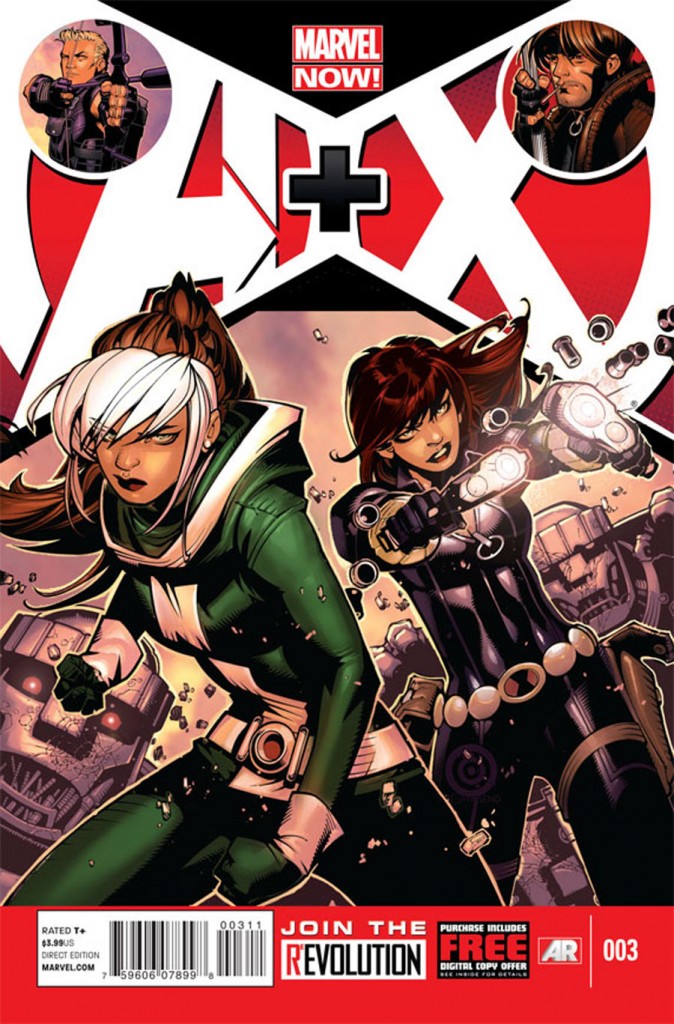 A plus X 3.  Oooooh. I want to read pretty much everything Bachalo draws.  Add in Rogue AND Black Widow?  MOTHERFUCKING SOLD.  Plus, though I'm lukewarm on Gambit these days, Hawkeye is becoming a new favorite with Matt Fraction and David Aja's badass new Hawkeye series.
Here are the "rules".
If you'd like to see the full DC December Cover Solicits head on over to CBR.
It's apparently the month of horrifying mouths over at DC.  What a nice holiday treat! 
  Some good stuff this month, also some unbelievably silly stuff.  Bring it!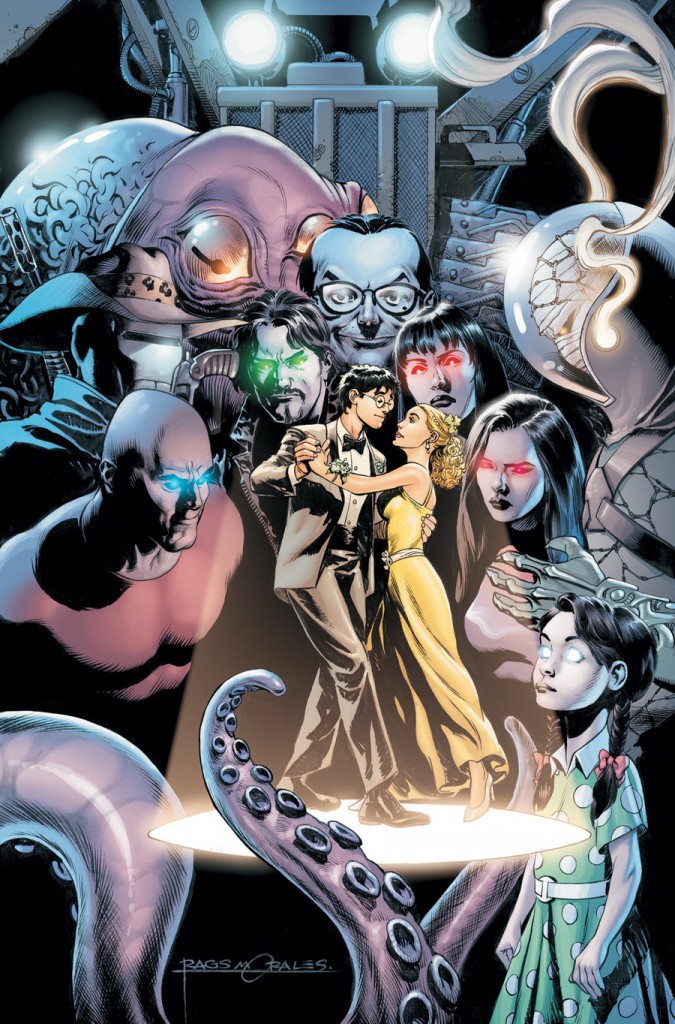 ACTION COMICS 15.  "Um…do you feel like we're being watched?"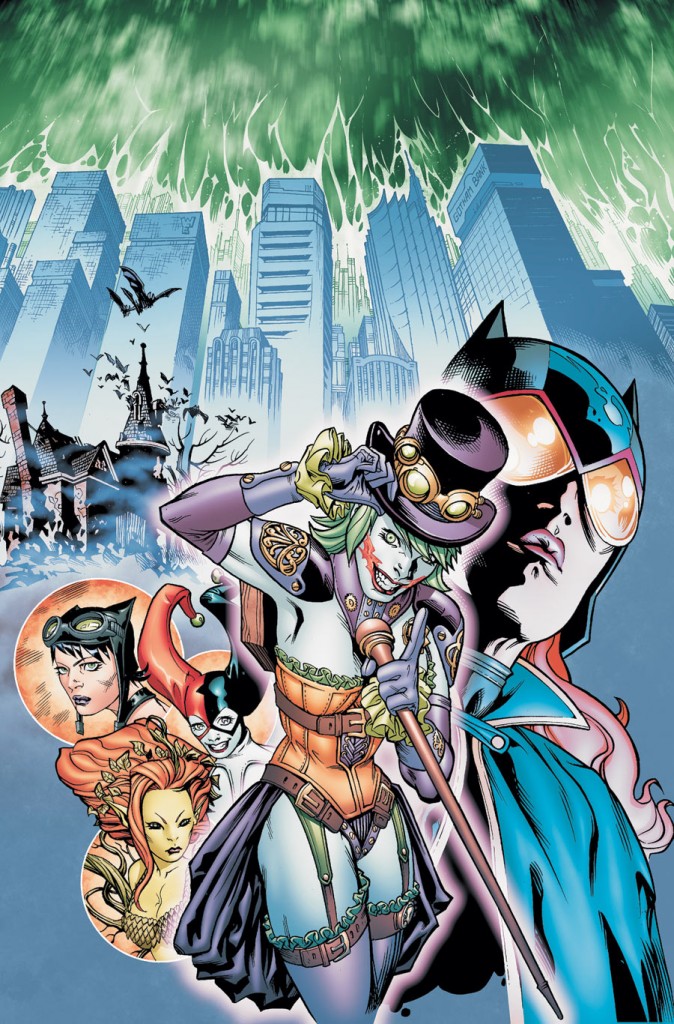 AME-COMI 3 – DUELA DENT.  Erg. Floating heads AND floating head bubbles. Also…Duela…your outfit? WTF girl. You don't need goggles AND a top hat. Also, I don't know if you know what belts are for.
All that weirdness aside – look at how hilarious Harley looks…her hat is THE BEST.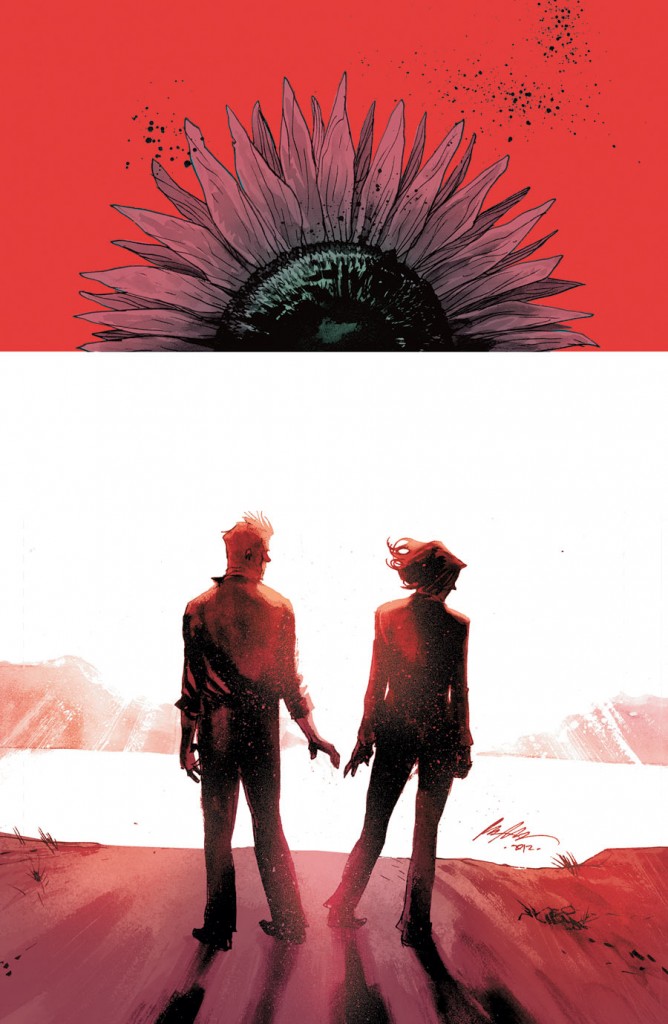 AMERICAN VAMPIRE 34.  This is really nice, and the colors and contrasts as usual are fantastic. I also like the implications of a vampire watching a sunset.
Here are the "rules".
If you'd like to see the full Marvel November Cover Solicits head on over to CBR.
Like DC, these are pretty damn boring from a "make fun of them" perspective, which is good in that it means they continue to be less offensive and silly than they were a year ago. I AM CHANGING THE WORLD. Just kidding. Still, lower your expectations for fun and embrace how cool some of these are…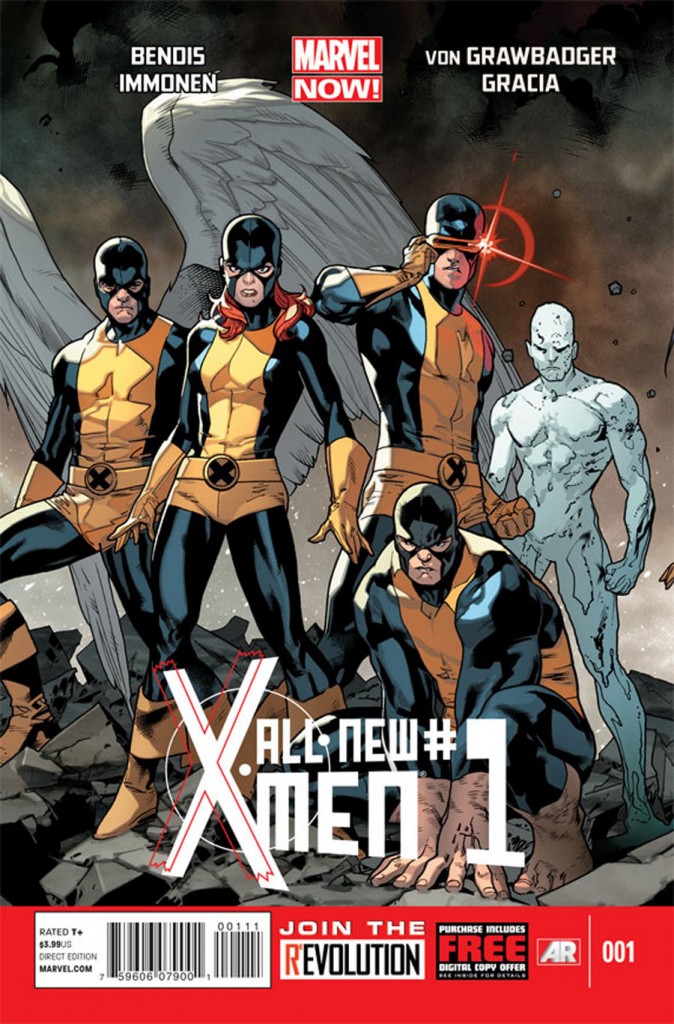 ALL NEW X-MEN 1. I admit I'm intrigued by the concept, not so much the cover. When even the brilliant Stuart Immonen can't make these costumes and characters look relevant/appropriate in 2012 we've got a bit of a problem. I mean…maybe they're supposed to look out of place and awkward? If that's the case then I'll withhold judgement. I do hate numbers in the font they've chosen. Like, HAAAAATE.
ALL NEW X-MEN #2. Ditto, except I have to add "Why does Kitty look super constipated"? And why can we see her belly button through that costume?
Who's the chick in the background? Dazzler? Lila Cheney? That Ariel chick?  Hrmm.  Still not sure Iceman's "Frat boy shorts" work either.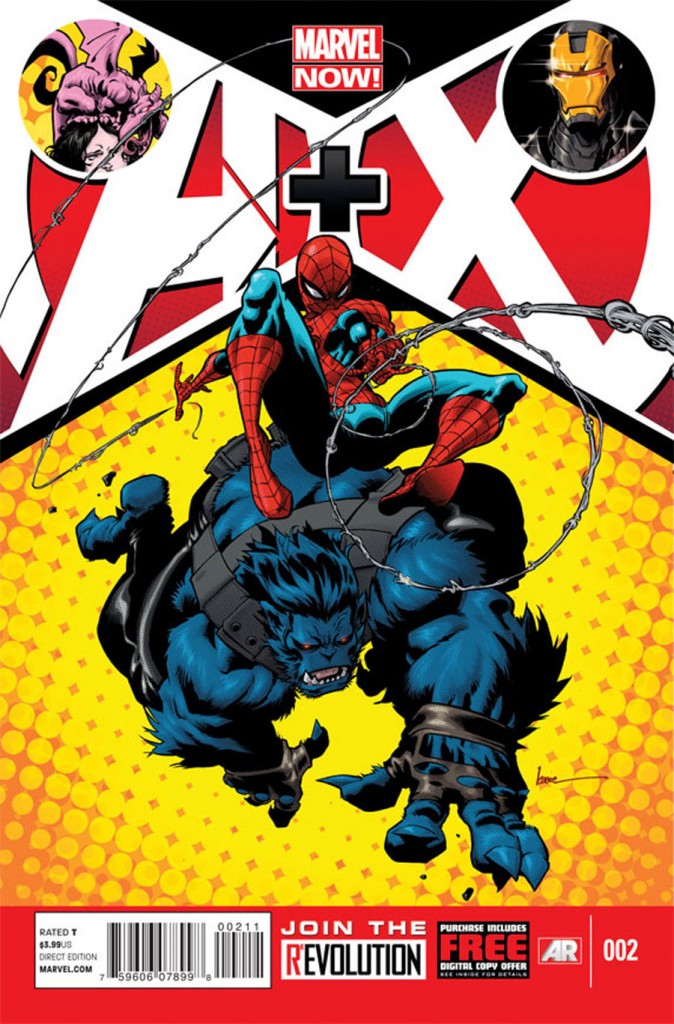 A PLUS X 2. Does it seem to anyone else here that Spider-Man is riding Beast like a pony?  No…I'm the only one?  Okay.
Here are the "rules".
If you'd like to see the full DC November Cover Solicits head on over to CBR.
These are on the boring side, which is great in general because it means there's WAY less offensive and stupid shit in November's covers, but of course it's terrible news if you're trying to get drunk and make fun of them…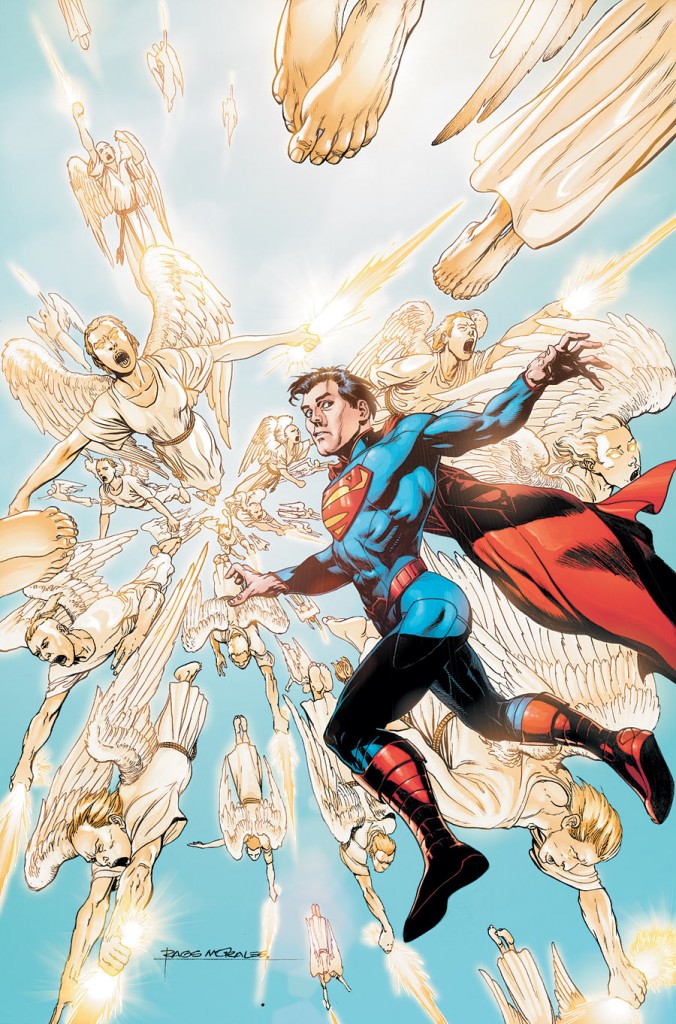 ACTION COMICS 14. I can't decide what's more disturbing…the look on some of these angels faces or the look on Superman's face combined with his weird-ass posing (and yes, read that either way you choose).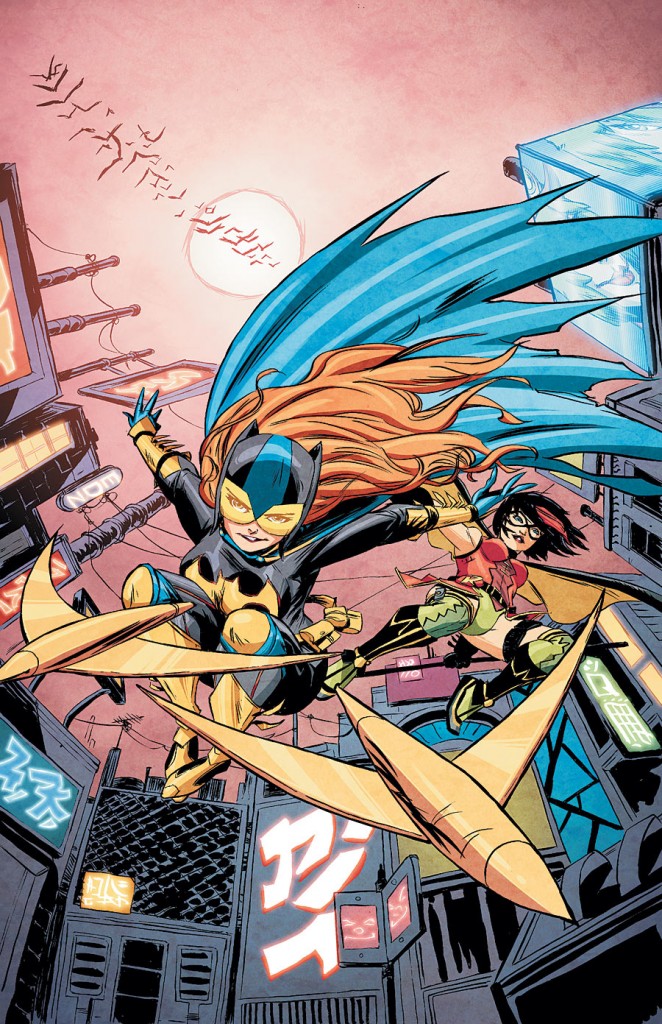 AME-COMI BATGIRL 1. There's nothing about this that isn't cute as fuck.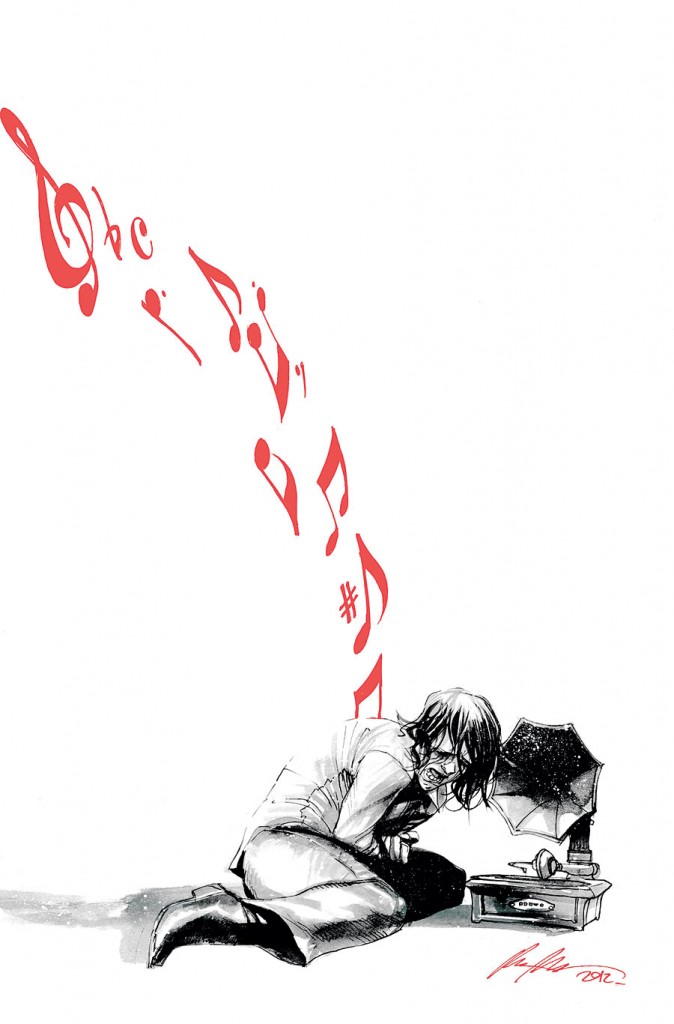 AMERICAN VAMPIRE 33. Wow. What smart use of limited color and composition. Also (and I hope it's deliberate) the fact that the music comes from her and not the phonograph is a great touch.