An avid collector and THE GIRL WHO WOULD BE KING superfan purchased everything available from THE GIRL WHO WOULD BE KING book and Kickstarter campaign down to the last sticker and had it all mounted together into this amazing 90″ frame that has plates identifying each print and object, as well as a plate I signed for him.
Absolutely incredible.
Check out these pictures he sent me!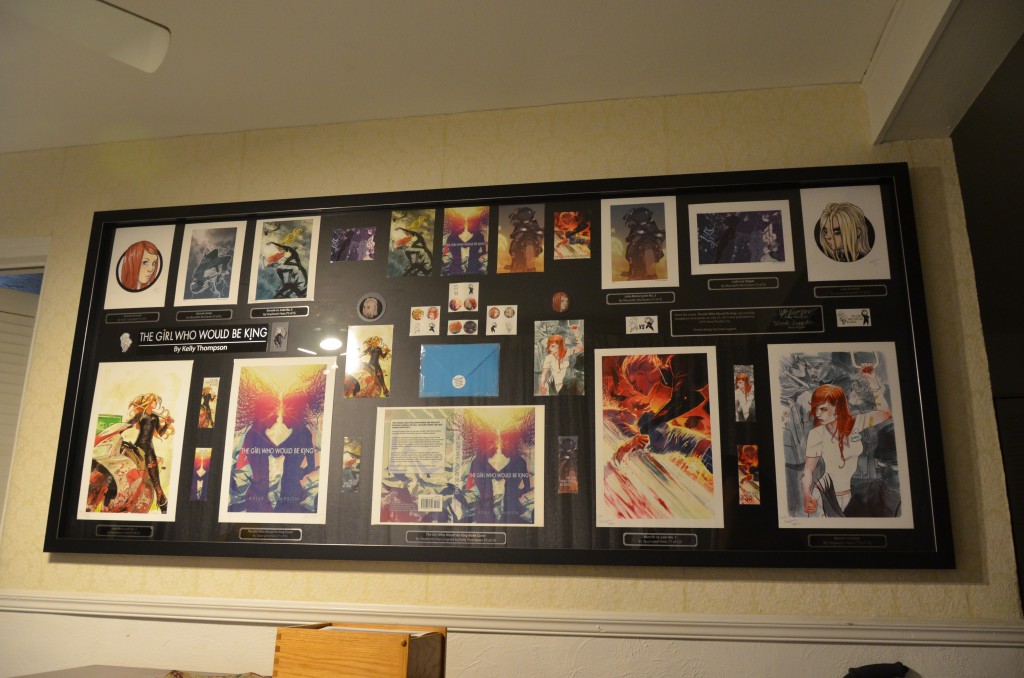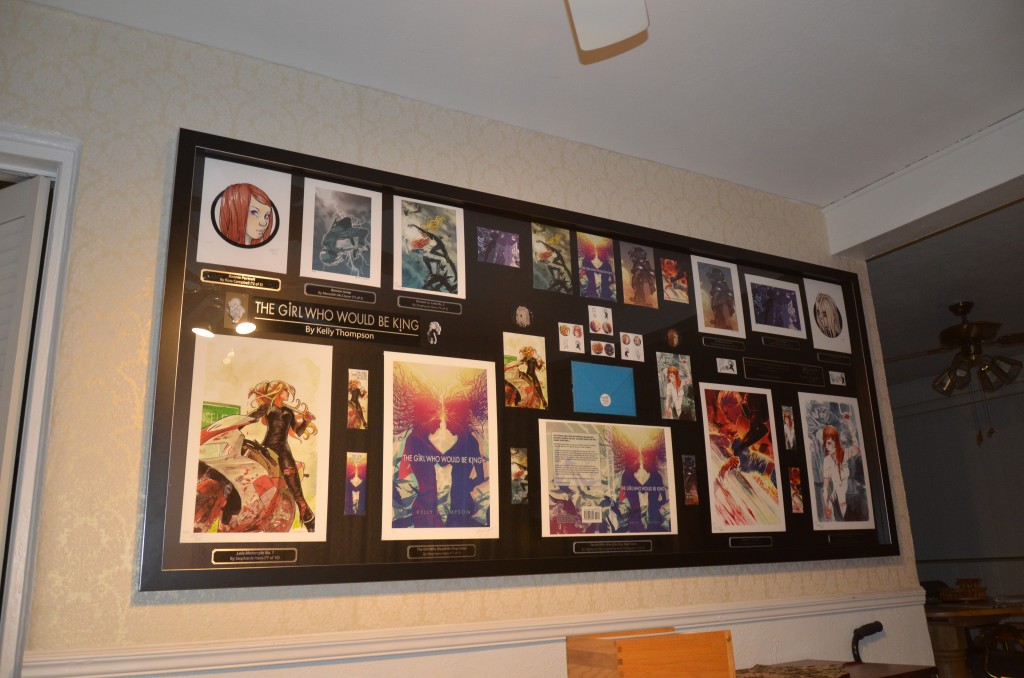 Just, wow.
It's hard to believe that because of all the artists I have on board for my next book, STORYKILLER, its frame would be even more massive – as there will be probably double the number of signed prints alone!