You are currently browsing the category archive for the 'batwoman' category.
Sorry this is a day delayed, kids. I've been just swamped. Here we go…final days!
In honor of Bonnie and Lola and THE GIRL WHO WOULD BE KING we continue our 30 Days of Superheroines!
As expected, in honor of THE DARK KNIGHT RISES, which opened this week we're going to be looking at a lot of Bat-ladies over the next few days. Today is Kate Kane aka BATWOMAN!
If you guys haven't heard about this image yet, check this out. I'm hoping to write about this for She Has No Head!  It's gorgeous, right?
Last week's Cover(s) of the Week are a tie between Buffy & Batwoman (don't tell DC Women Kicking Ass…she'll be mad!)
First up, Steve Morris' truly excellent Buffy The Vampire Slayer: Season Nine #5.  Look at those colors, absolutely fantastic.  Love the text integration as well, so smart:
And then there's Batwoman #5 by J.H. Williams III.  Absolutely stunning – and as I discussed when it came up in Drunk Cover Solicits a few months ago, there's so much more there than meets the eye at first glance.  It's beautiful if you don't look deep, but if you take the time, it's incredibly complex and interesting.  Actually, I'd say that about both these covers.  Excellent work gents.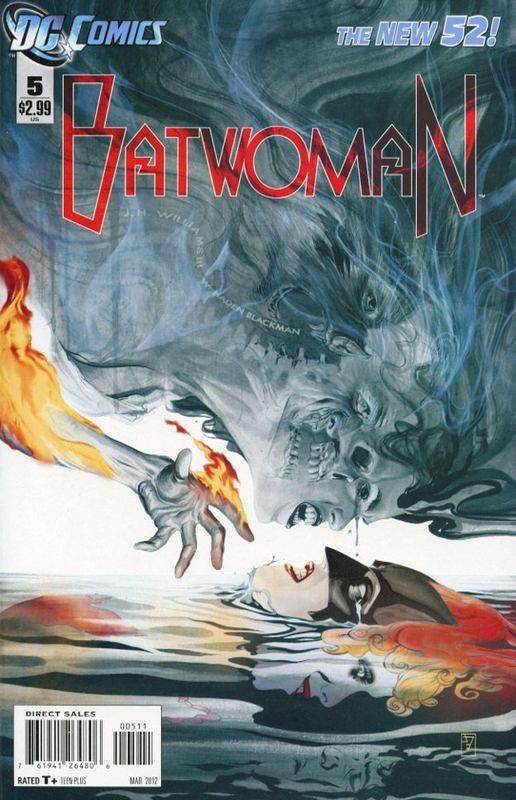 I'm not going to do a post for Panel Of The Week for last week (too busy/tired/lazy) but this definitely would have been one of the picks, also from Batwoman #5 and J.H. Williams: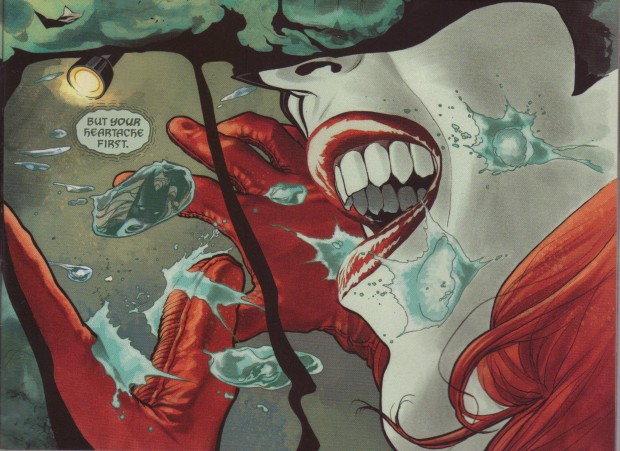 Still no panel of the week since my scanner remains dead to the world, but I can still offer up some Cover of the Week choices.
Of course it's a Batwoman week…so are you surprised to see Batwoman #4 by J.H. Williams III here?  No, you certainly are not.  Gorgeous.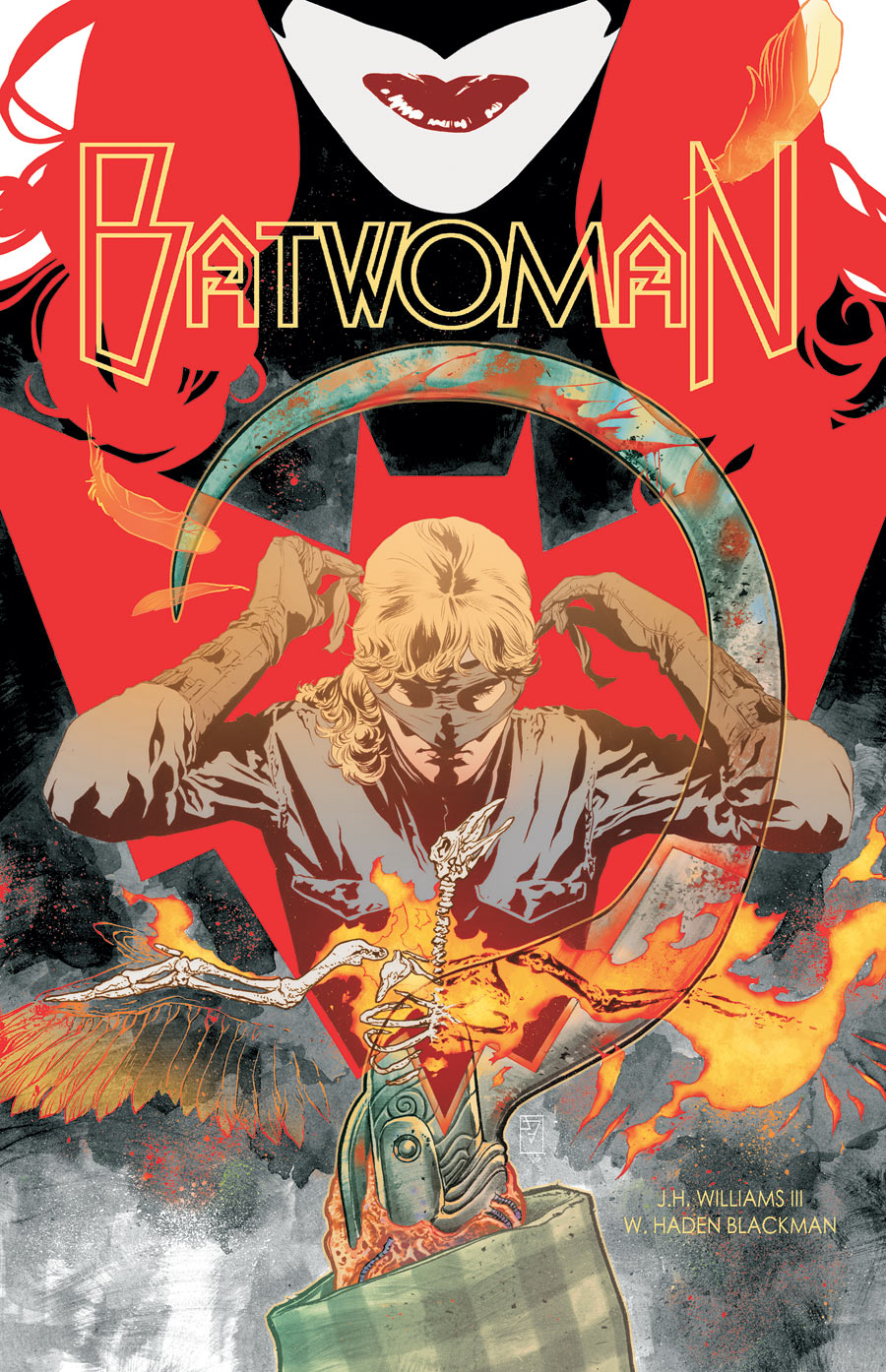 Also strong this week is Julian Totino Todesco's Northanger Abbey #2.  All of his covers are looking lovely but this one, thanks to those birds is my favorite.  I love how they glow white and draw the eye.  They also create a great graphic shape. Really wonderful stuff.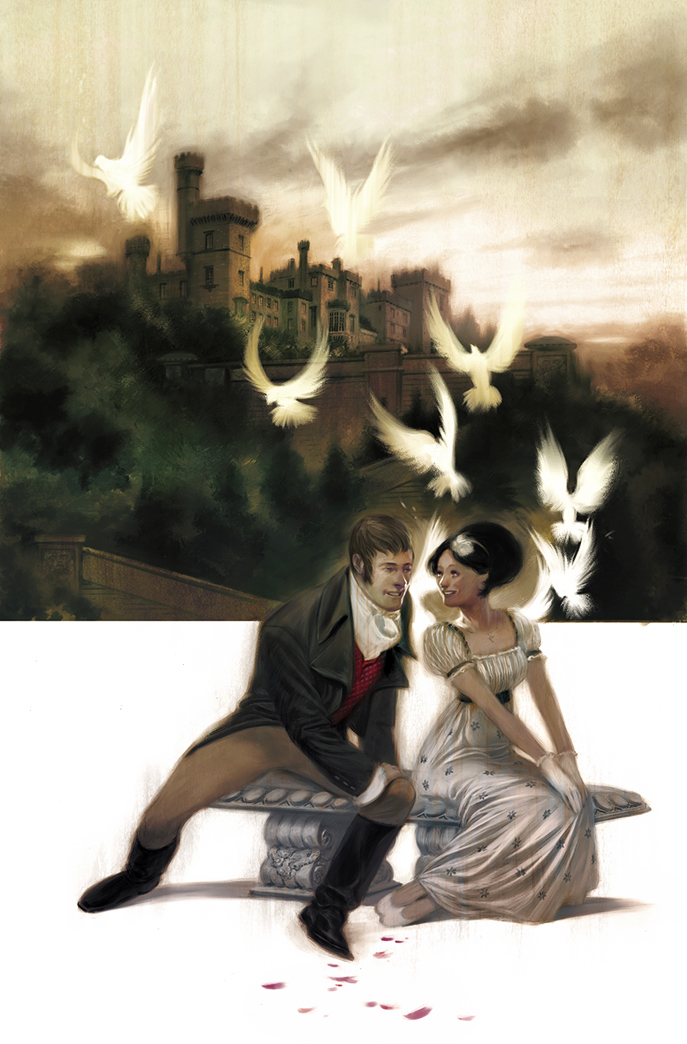 It's just too damn hard to scan pages out of J.H. Williams III's Batwoman on my itty bitty scanner…also, I'd need to scan like the whole damn book for this feature, so I'm just going to use this (which I grabbed from DC Women Kicking Ass before it was lettered) as the STUNNING panels of the week.  Amazing stuff.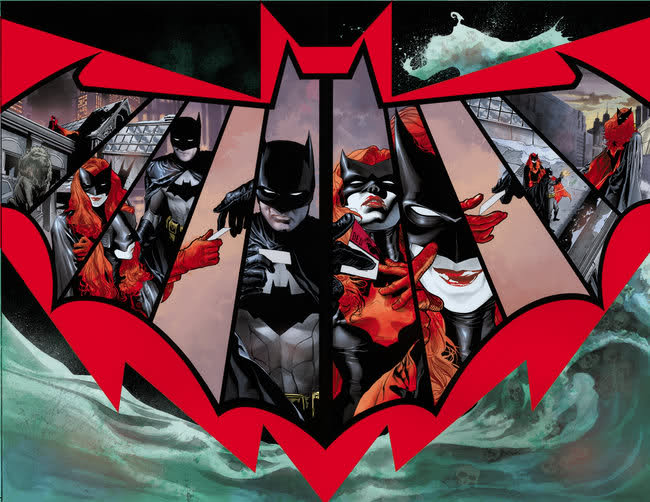 A new 3 Chicks Review Comics is up on Comics Should Be Good. Though Maddy is absent this episode we have a very special guest star – from one of the absolute best books of the new DCU stopping by to chat, so check it out!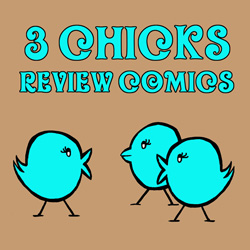 Some of you may have noticed that there was no Panel of the Week last week…the simple reason for that is because there is no way for me to scan basically the entirety of J.H. Williams III's Batwoman #1.
And I just can't pick one.  It's too hard.  It's like…NOBODY could make that decision.
Check out a few preview pages below so that you can understand the dilemma!
(click to enbiggen!)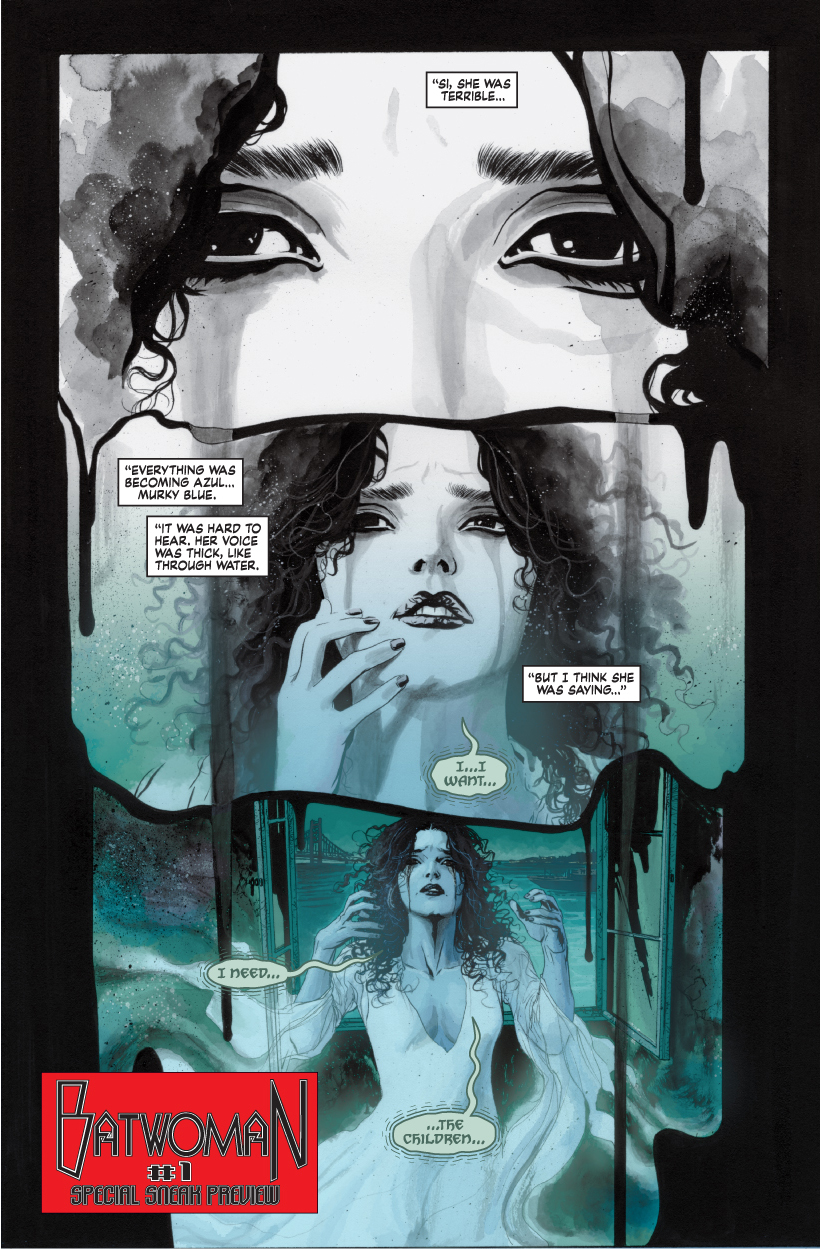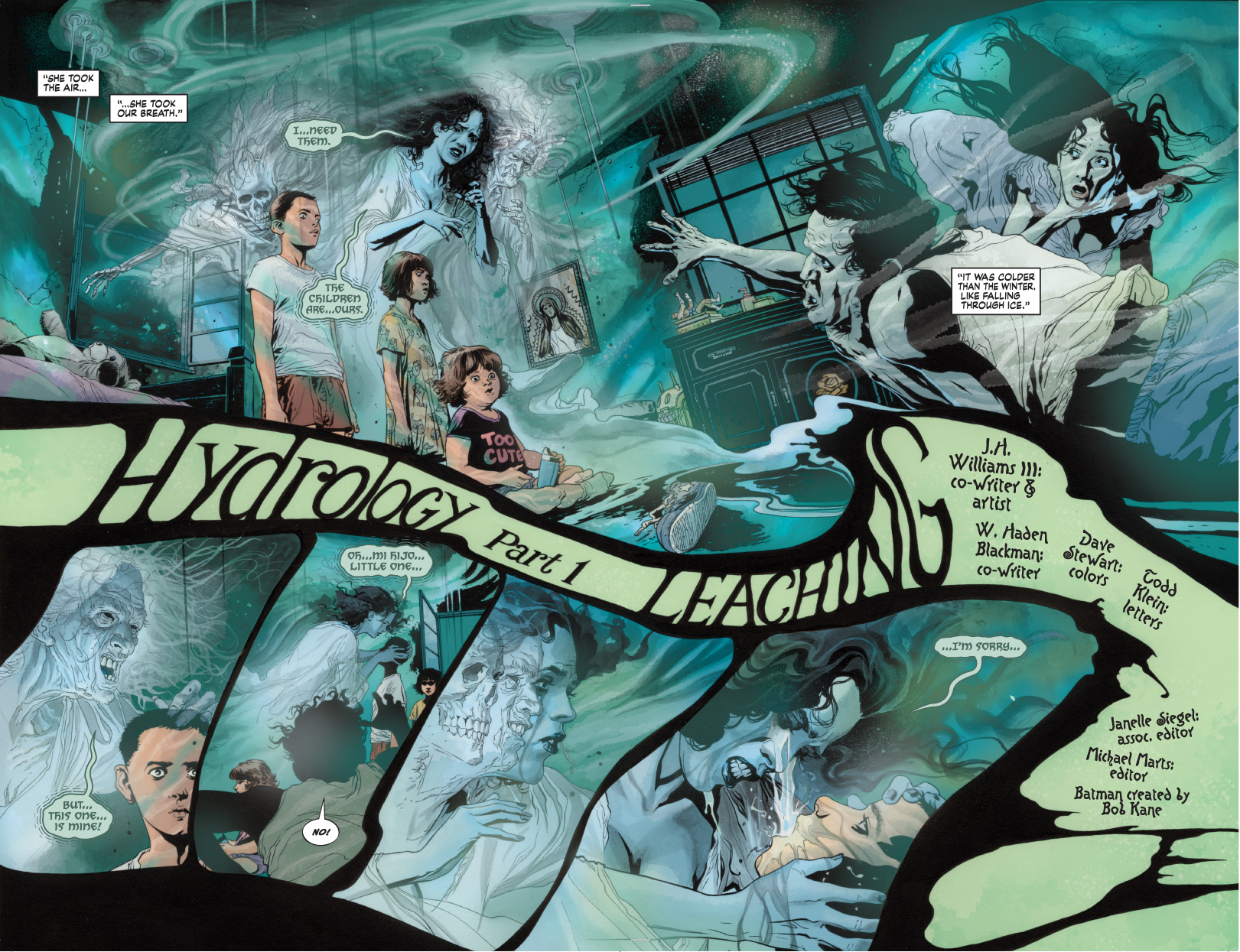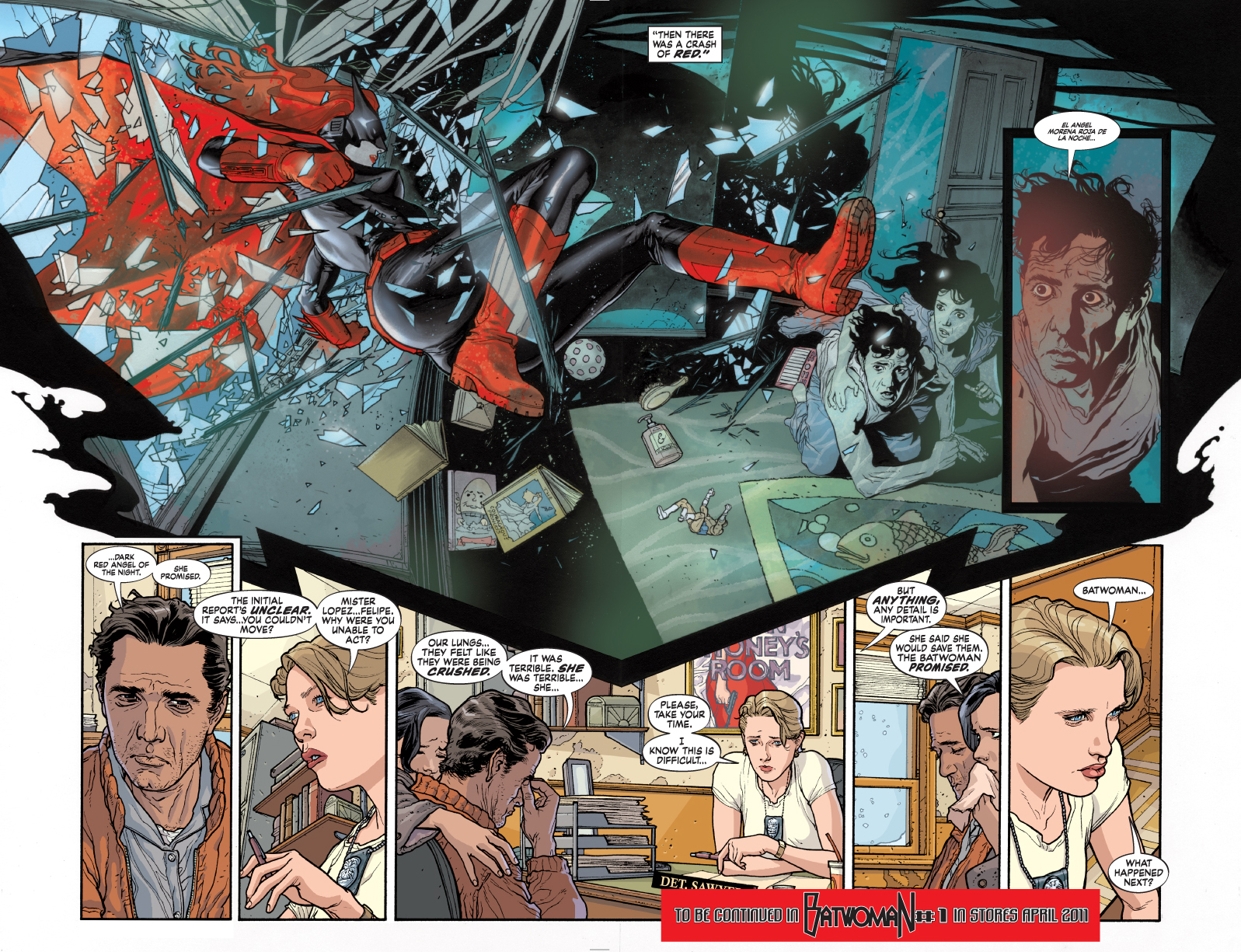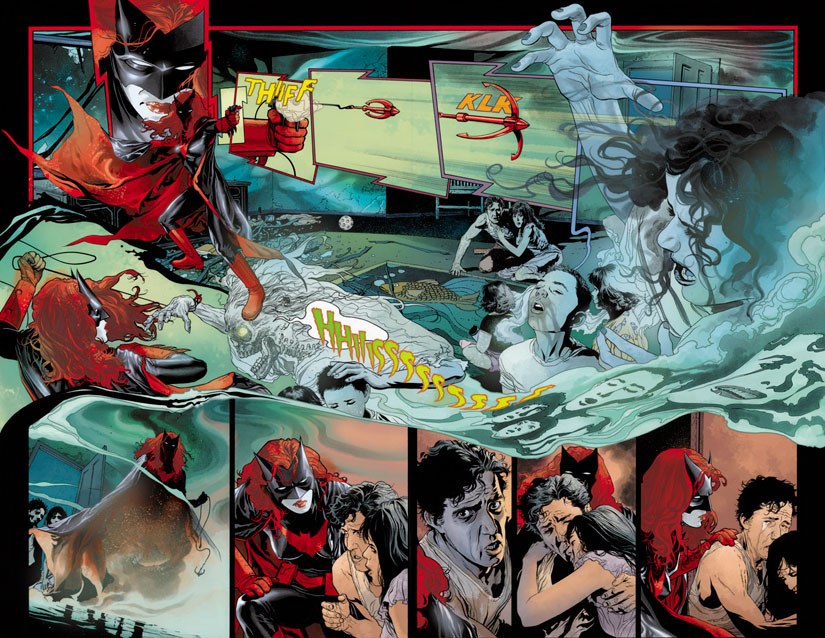 via Hadenblackman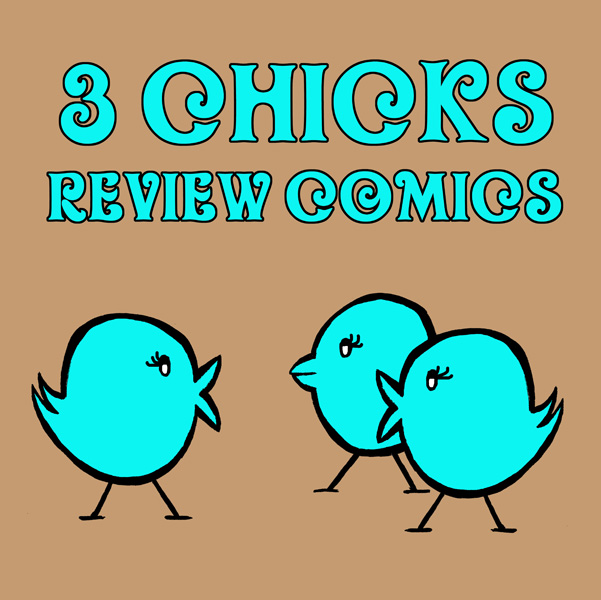 Second Episode!  If you haven't tried out our new podcast yet, now's the time.  Check out my new podcast comics review venture with fellow comics lovers and lady bloggers Sue of DC Women Kicking Ass and Maddy of When Fangirls Attack.
Special thanks to Nik Furious for the 3 Chicks theme and to Adam Greene for assistance on the 3 Chicks logo.
For more information you can also always visit the 3 Chicks Cast page here on 1979 Semi-Finalist.
Some good stuff this week, but much like cover of the week…nobody could compete with J.H. Williams and Amy Reeder on Batwoman #0.  That said, because of the way it was structured and drawn, it was almost impossible to pick a single panel…so you're getting a whole page.  Enjoy!
Also, check out my review of Batwoman #0 on She Has No Head – as well as our discussion of Batwoman #0 on our second episode of 3 Chicks Review Comics, which goes up today at 2pm on Comics Should Be Good.