You are currently browsing the category archive for the 'CBR' category.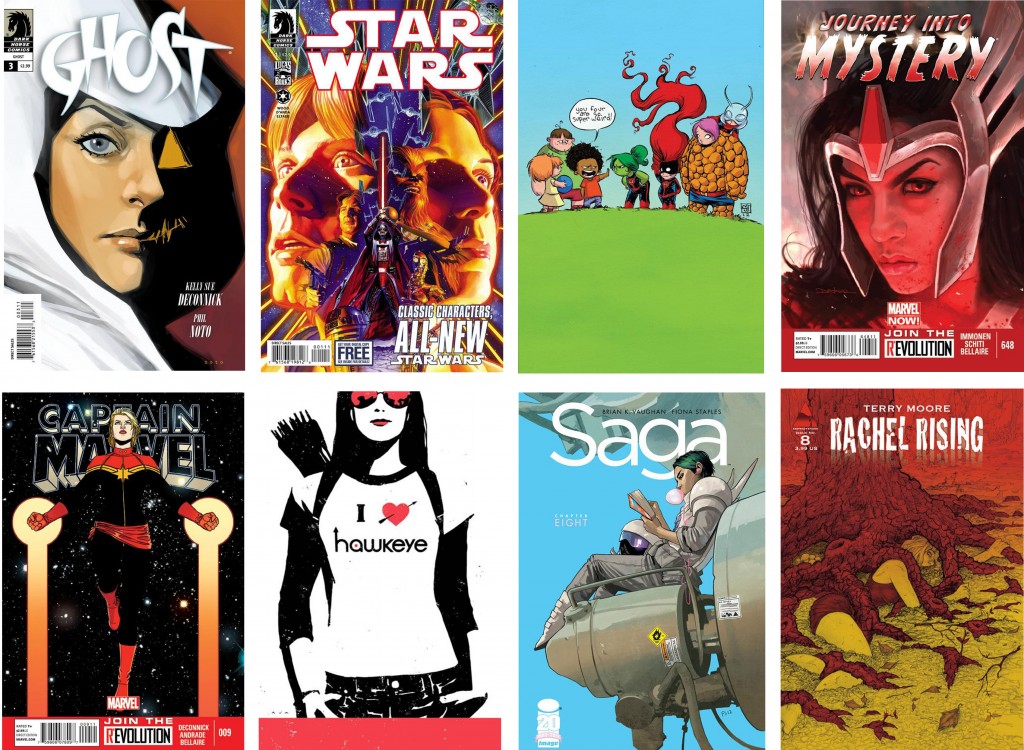 Here's some things that have been going on while I've been too crazy busy to blog (that all changes tomorrow though).
I wrote about the Dredd movie for Lit Reactor: 10 Reasons Why Dredd Is The Best Comic Book Movie of 2012 You DIDN'T See
I wrote about Wonder Woman the CW's in limbo 'Amazon': 5 Ways Looking At Comics Can Help The CW's 'Amazon'
On She Has No Head! – I talked about Faith Erin Hicks collected The Adventures of Superhero Girl and "8 Great Female Led Comics You Should Be Reading."
I wrote reviews for some really great comics: Hawkeye #8, Adventure Time #13, and Captain Marvel #10.
I wrote reviews for some pretty good comics: Powers: Bureau #1, Avengers Arena #4, and Uncanny X-Men #1.
And at least one not so great comic: Justice League of America #1.
OH. AND THERE'S A HUGE SALE GOING ON AT THE GIRL WHO WOULD BE KING.COM, PLUS NEW SIGNED LIMITED EDITION PRINTS AVAILABLE!
Whew.  Alright, I'll try to stay more on top of things this month…swearsies.
I reviewed a few extra books for CBR this week, so have a relatively massive five reviews…let's start at the top!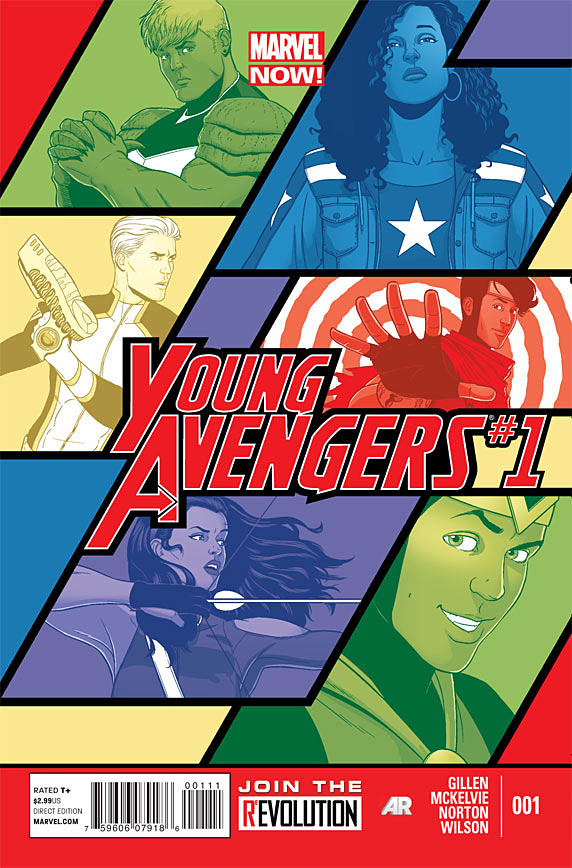 ""Young Avengers" #1 is one of those books. A book where you're aware while reading it that you are experiencing something truly special. Kieron Gillen and Jamie McKelvie have delivered an incredibly satisfying, innovative and touching first issue that will leave readers absolutely pumped for this debut series…continue reading at CBR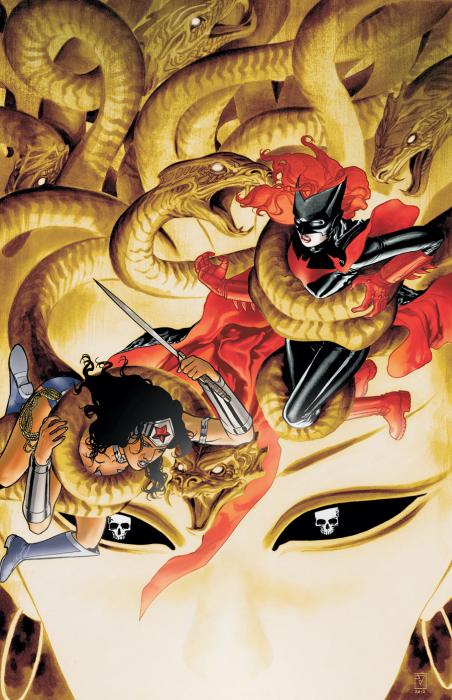 ""Batwoman" #16 is a stunningly beautiful book. A revelation almost in its visual perfection, but it just tries to do too much. Too many voices, too many stories, too many perspectives and too many words for too few pages, the issue collapses under its own ambition and stands as a good book instead of brilliant…continue reading at CBR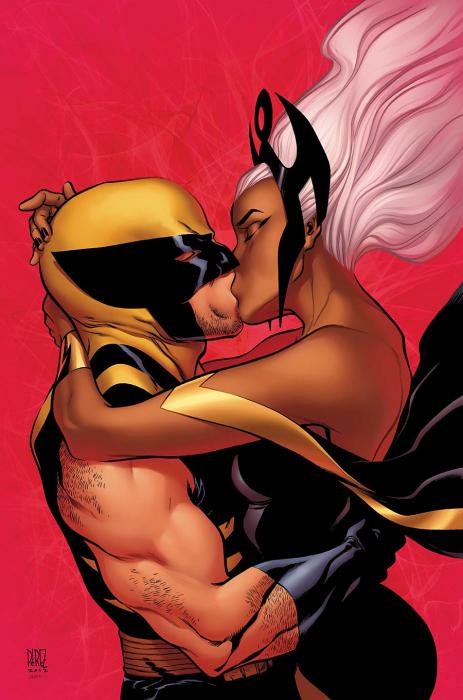 "On the whole, Jason Aaron and David López's "Wolverine & The X-Men" 24 is a fun
and attractive book, but like many quiet and more soap-opera like superhero books it lacks some gravitas until the end. Quiet relationship books are some of my favorite kinds — those small stories that develop character and show "insignificant" moments that happen between the big battles — and in that way, "Wolverine & The X-Men" #24 should be right up my alley…continue reading at CBR
When you see six people listed as the art team for a single comic, your heart sinks. "Gambit" #8 could have been worse, considering there were so many hands involved (five people on pencils and inks alone), but it's still just not a great looking book. The more you look, the more flaws you find. Unfortunately, James Asmus's interesting plot and adequate writing aren't enough to save it…continue reading at CBR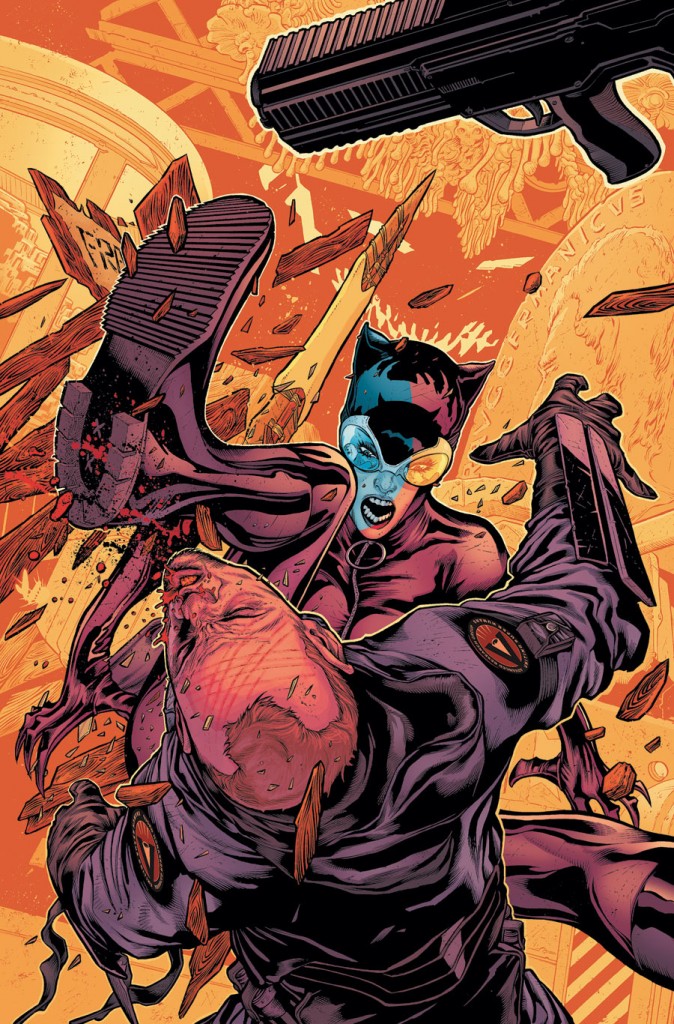 "I desperately want to be reading and loving a book starring Selina Kyle, and I was hopeful that the new creative team would give me that opportunity, but four issues into this creative pairing, "Catwoman" still doesn't work. While there are things I like about the new direction, the negatives unfortunately far outweigh the positives…read the full review at CBR
I got to review some damn good comics this past week for CBR, check them out! It's also worth nothing that while you all know I'm a huge sucker for a great cover, I really dislike the cover to Avengers Assemble #11 (not my cuppa, at all!) and yet a great and GORGEOUS book lurks inside. A good reminder to us all that covers don't always give the best impression!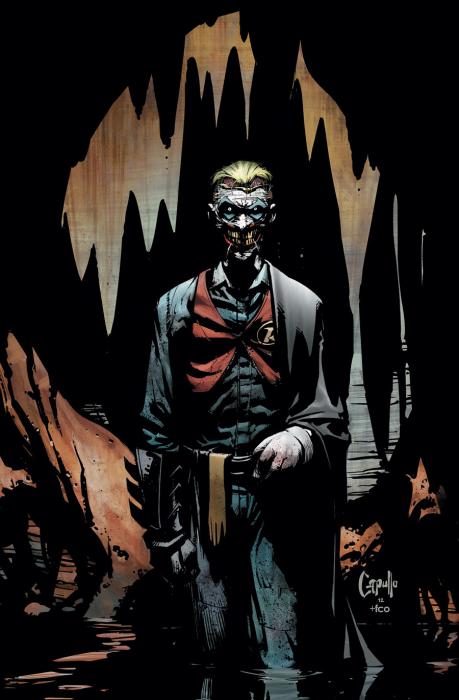 "Scott Snyder and Greg Capullo's "Death of the Family" has gone a long way toward establishing Snyder as a believer in the idea that the very existence of Batman creates and inspires some of his greatest (and most insane) enemies. It's not a new idea, but it's one Snyder explores in a more impactful way then I've seen from other writers. It's honestly hard not to get caught up in it, which is a mark of fantastic storytelling…" continue reading at CBR
"Kelly Sue DeConnick is joined by artist Filipe Andrade for an incredibly enjoyable and gorgeous issue of "Captain Marvel." If this issue is any indication Marvel may have found the exact "dream team" this book has needed all along…" continue reading at CBR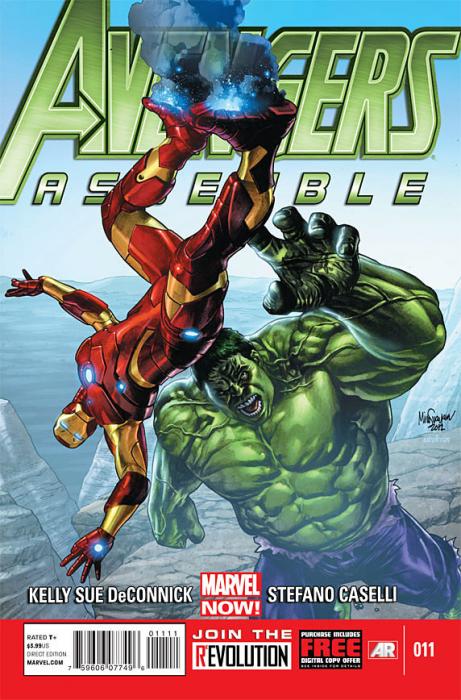 "I'm not traditionally a big Avengers team book reader, but Kelly Sue DeConnick and Stefano Caselli have hooked me with their super fun, gorgeous "Avengers Assemble" run. In "Avengers Assemble" #11, DeConnick closes an arc that flawlessly mixes superheroics and humor with the same tongue-in-cheek self-awareness of "The Avengers" film — not a bad strategy at all…" continue reading at CBR
That's it for this (last) week – up THIS week – YOUNG AVENGERS!!! – so excited!
As I said last week I'm going to try to get back to doing a better job of cross-posting my content across the web here, so here are the reviews I did for CBR this week, enjoy!
ALL-NEW X-MEN #5
"Against all odds, in large part due to the A-list creative team of Brian Michael Bendis and Stuart Immonen, the very weird idea at the center of the "All-New X-Men" series is working like gangbusters five issues in. This issue, as the cover suggests, spends a lot of time with young Jean Grey as she deals with her future death(s). It's handled quite well — and erases all of my concerns in issue #2 that the series would gloss over these kind of complications…."
Click here to read the full review.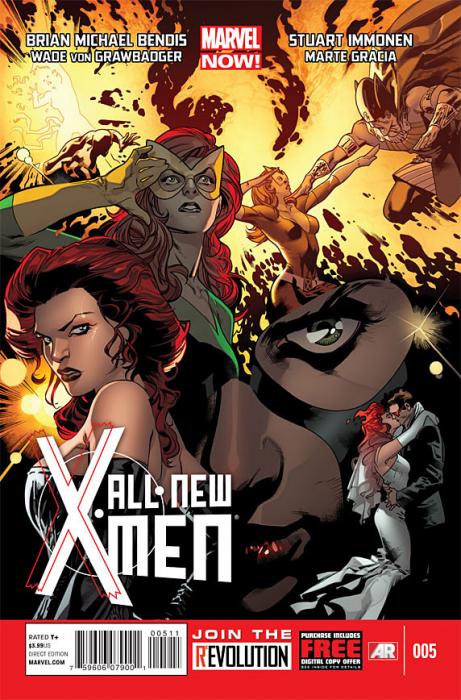 PUNK ROCK JESUS #6
"Sean Murphy's "Punk Rock Jesus" has been an incredible ride and it certainly doesn't stop with this final issue. A clever idea that could have easily gone awry, Murphy's story of a clone of Jesus Christ raised in the public eye was constantly unpredictable, almost always in a good way…."
Click here to read the full review.
DELPHINE (COLLECTED HARDCOVER)
"Richard Sala's beautifully illustrated "Delphine," an extremely loose reinterpretation of "Snow White" told from the perspective of the unnamed (and more modern) "Prince Charming," is delightfully dark and mysterious. One part comic book and one part fever dream, there's a lot to like in this hardback collected edition from Fantagraphics…."
Click here to read the full review.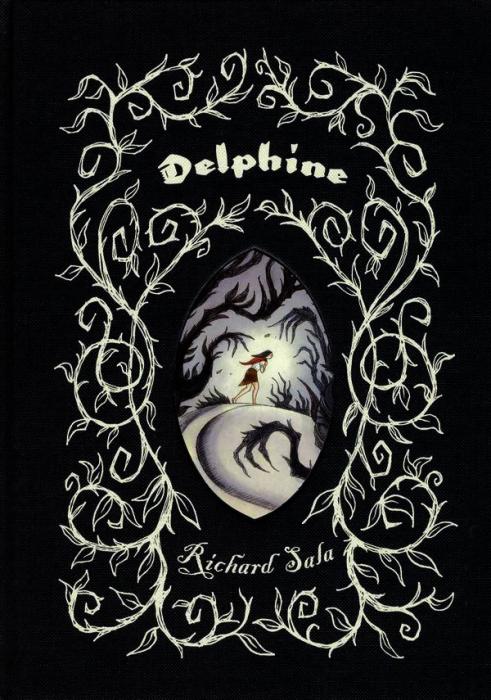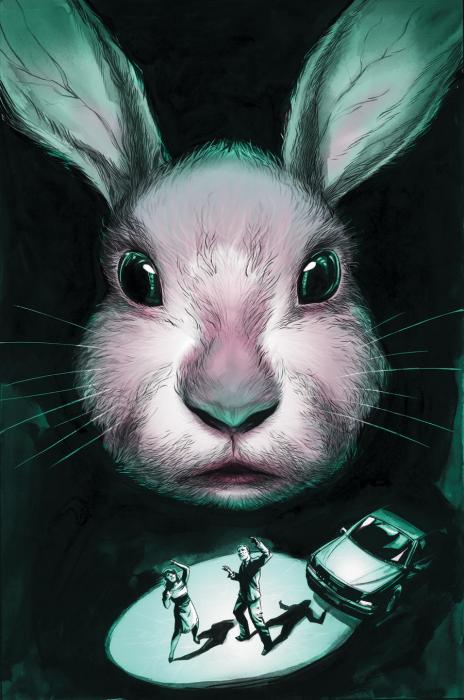 "Paul Cornell and Ryan Kelly's "Saucer Country" continues to surprise me in a variety of ways, including how the main character takes a backseat this issue. After the focus of the story being primarily on Governor Alvarado for the first two issues, she's in less than a dozen panels of "Saucer Country" #3 as we shift primarily to two of the side characters. It's a good move that builds things nicely and begins already tying things together in a way that feels layered and well considered…"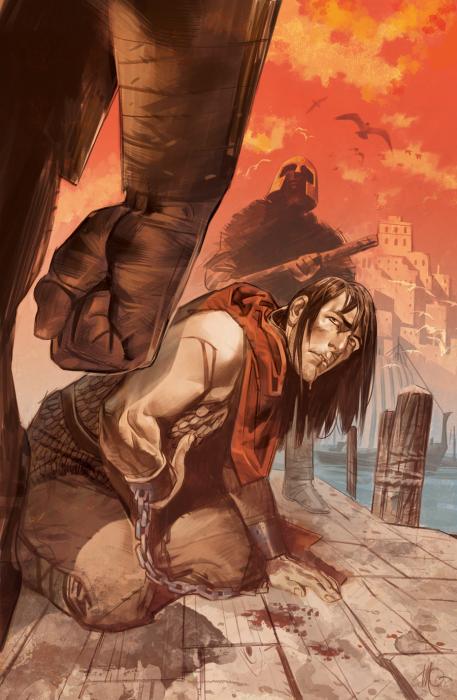 "Becky Cloonan is some big shoes to fill. So it's even more impressive that James Harren is able to pick up art chores so beautifully on the new arc for Brian Wood's "Conan The Barbarian" #4. Wood continues the story of Conan and his queen Bêlit with the beginning of new arc "The Argos Deception" and he smartly writes this issue in a way that isn't boring for continuing readers and easy to follow for those who might want to jump on now…"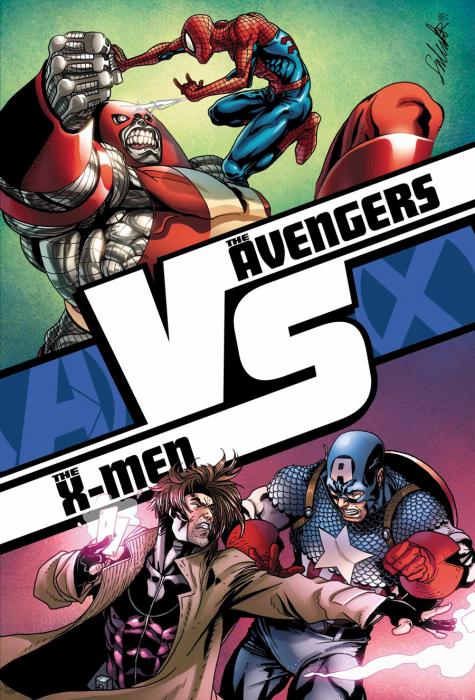 "AVX: VS" #2 is the second book in this six-issue limited series focusing on "off-panel" battles during the "Avengers vs. X-Men" crossover. The book is split in half with creative team Steve McNiven, John Dell and Morry Hollowell handling the Captain America versus Gambit section; and creative team Kieron Gillen, Salvador Larocca and Jim Charalampidis picking up the Spider-Man versus Colossus/Juggernaut segment…"
Hey, kids!
So I've been really sick, which is why you got no 3 Chicks and no She Has No Head! today. But I hope to be back with a new column next week, and 3 Chicks will be back soon as well.
In the meantime, here are some things I did prior to getting sick (and while sick). Enjoy!
Last week for She Has No Head! I wrote about the Avengers and the superheroine movies I'd like to see now that Joss Whedon has shown me that superheroines can be done right on the big screen. I even casted them – what more could you want?
I also put up a detailed Joss Whedon piece on Lit Reactor last week called "Can Joss Whedon Save The Superheroine?"
If you have any interest in writing, catch up on my Long & Winding Road pieces over on Lit Reactor, because Part III goes up next week!
I also participated in a Wonder Woman Roundtable over at Hooded Utilitarian. There are some amazing pieces up there, and here's mine (which is less amazing): Wonder Woman: It's In Her DNA (although Adam correctly pointed out that I should have called it "Wonder Woman makes a nice foot cushion"  I'm thinking of renaming my entire site that.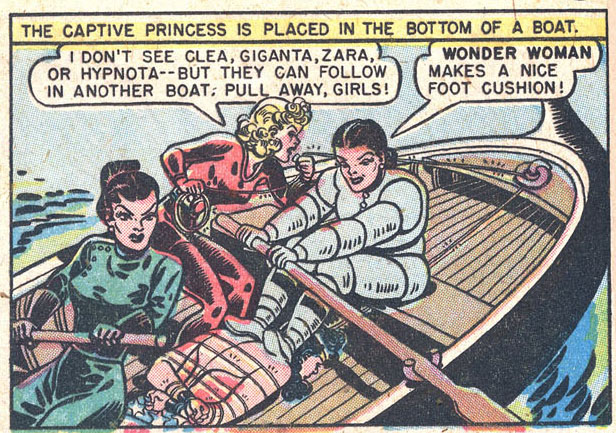 I only did two reviews for CBR last week thanks to illness but here they are in case you missed them:
Also, if you haven't picked up Womanthology or Chicks Dig Comics yet (both of which I'm in!) then you should do that now. Greg Burgas has a nice review up of Womanthology…Greg doesn't pull punches so you know he's being straight with you. I've rarely been mentioned in the great reviews that have been coming in for Chicks Dig Comics, no real surprise there considering the company I'm in, but Tor.com mentioned my piece, which was an awesome moment.
I'm also WAY behind on Drunk Cover Solicits. But I should be able to do it this weekend…do not despair!
Also, I may be having some very cool original art to show you guys this week…so stay tuned.
All my CBR Reviews are up already this week, and I got some great books in the draft…check them out!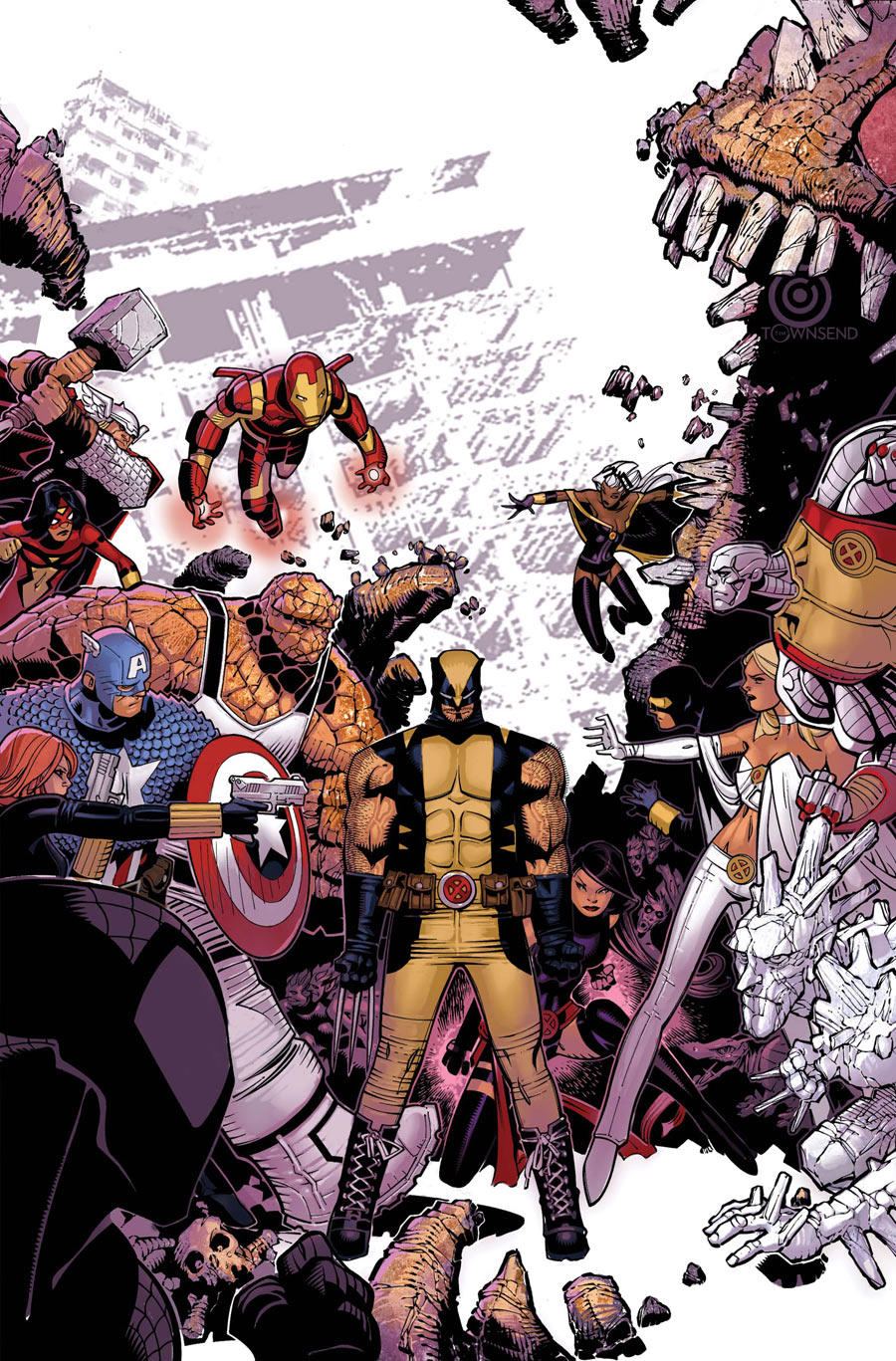 "Jason Aaron and Chris Bachalo's "Wolverine & The X-Men" #9, despite being a tie-in book to the massive "Avengers vs. X-Men" crossover still maintains its identity. It also remains a pretty good book, which is no small feat when getting swallowed by such a gigantic idea so early in its existence.
Aaron continues to use his characters in smart ways and he has such a diverse and interesting cast at his disposal that he can lean heavily on how compelling everyone is, regardless of the very weak plot he's given…"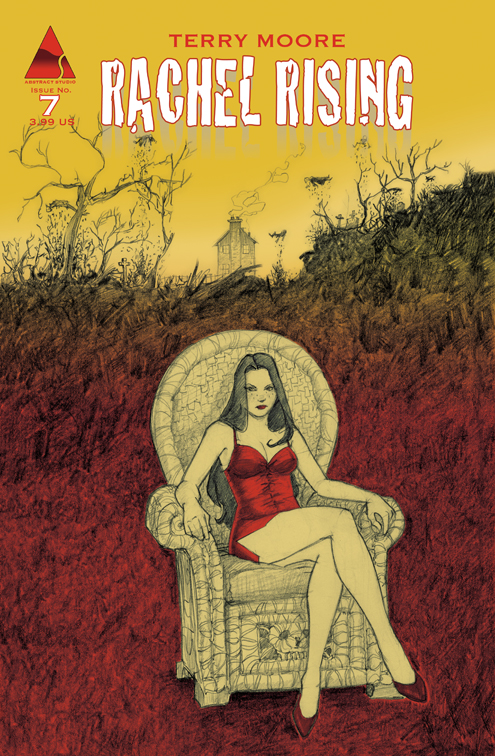 "Terry Moore's "Rachel Rising" #7 is a great comic book, and as Moore ratchets up the stakes and body count (neither of which I thought could get much higher) the book becomes even more layered and mysterious.
A couple issues ago a plot point struck me as a bit too cliché to work well in "Rachel Rising" but Moore redeems himself in this issue by creating a scene with the newly deceased Jet that absolutely makes your skin crawl in horrible anticipation, resolving itself into something absolutely unexpected and almost sweet. It's a wonderful reversal and the kind of thing we see far too little of in even the smartest comics…"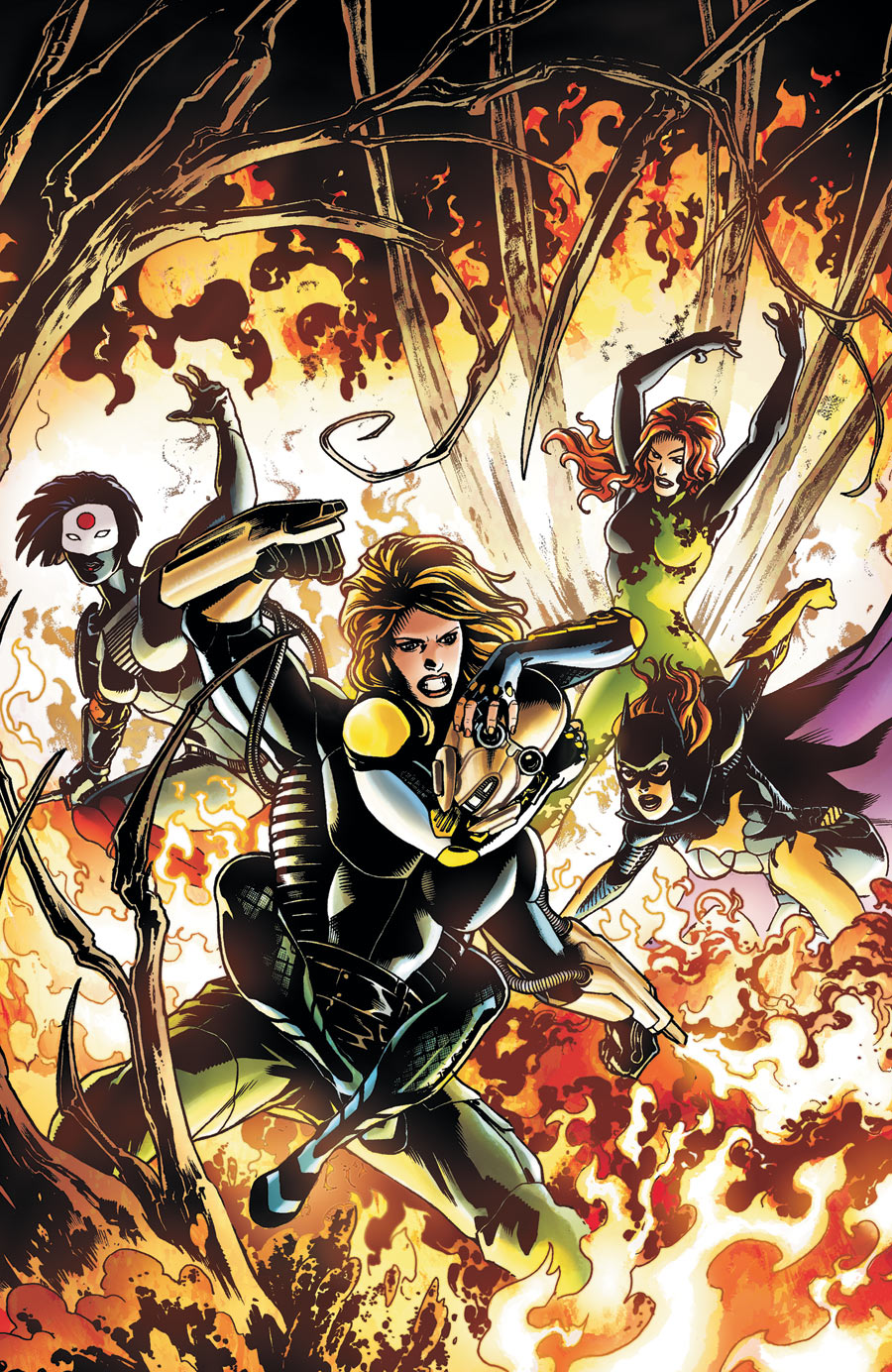 "Duane Swierczynski and Jesus Saiz's "Birds of Prey" has been a smart mix of superhero and crime comics with a lot of moving pieces and solid character development. Issue #8 continues that tradition and delivers an intriguing piece of the Birds' story as we head into "Night of Owls" crossover territory next month.
Swierczynski has proven in his "Birds of Prey" run that he likes to jump around in time, but he does it so cleverly in this issue, it's hard to fault him for using what works. His reveals pace out nicely and at the end of this issue we get a peek at Dinah's big secret that he's been teasing us with since issue #1…"
As always, likes and retweets are much appreciated and you can read all of my CBR Reviews here.
I read some great damn comic books this week and got to review some of the best of them for CBR: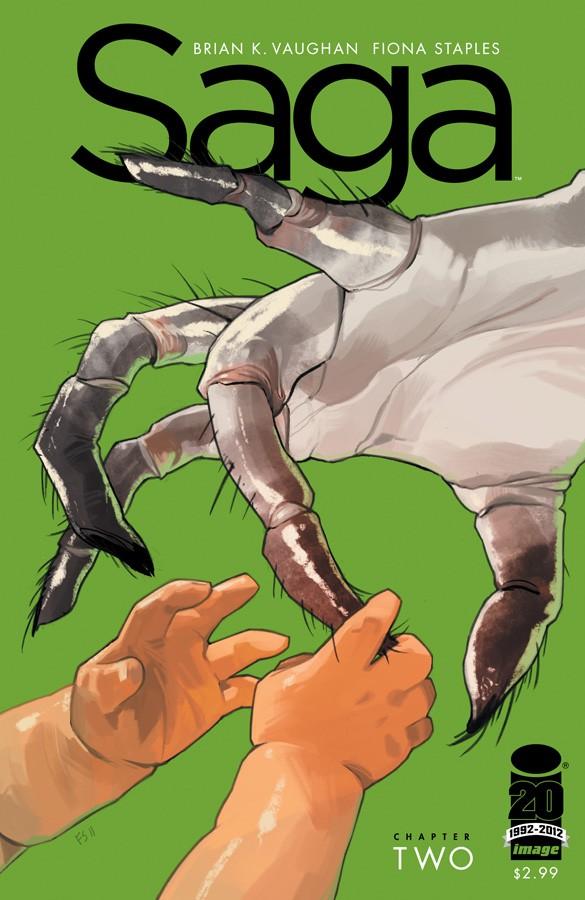 "Brian K. Vaughan and Fiona Staples "Saga" #2 by some miracle manages to live up to and possibly outdo the fantastic double-sized first issue. Equal parts divine character development and brisk plotting, this book continues to remind me that so many of my other comics are really unremarkable…"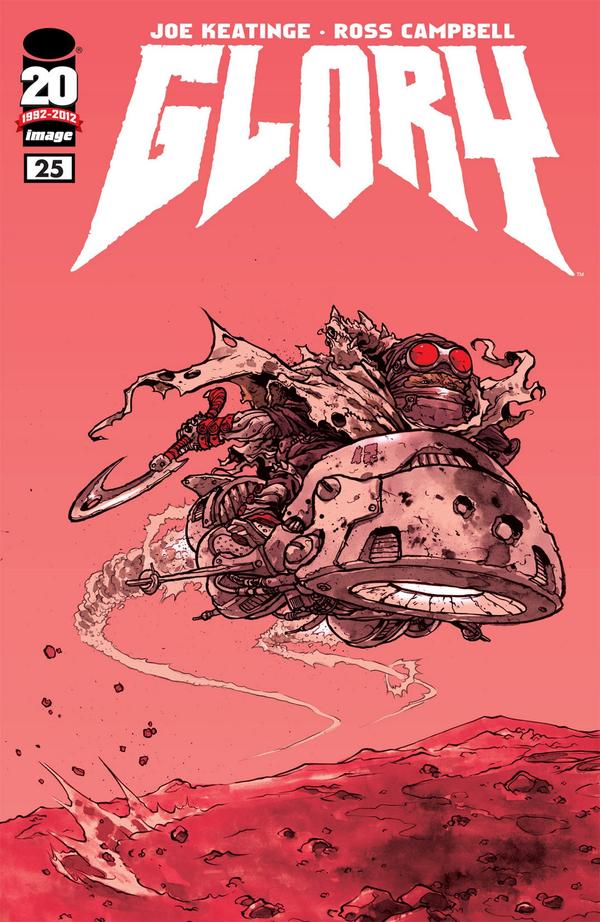 "Joe Keatinge and Ross Campbell deliver a pleasantly surprising third issue in "Glory" #25, subverting what many readers might have expected and cranking the stakes up dramatically.  While Campbell's powerful and unflinching visuals remain the star of this book, Keatinge's story is taking a nicely unexpected turn, propelling us 500 years into the future (in a prophetic dream) and then yanking us back to the present with a doozy of a plot twist. The opening notes of a "new" superhero series are critical and it's unfortunate that so many takes (and executions) feel so stale, but this is bold and unapologetic in the things it says about our characters and the paths they find themselves on…"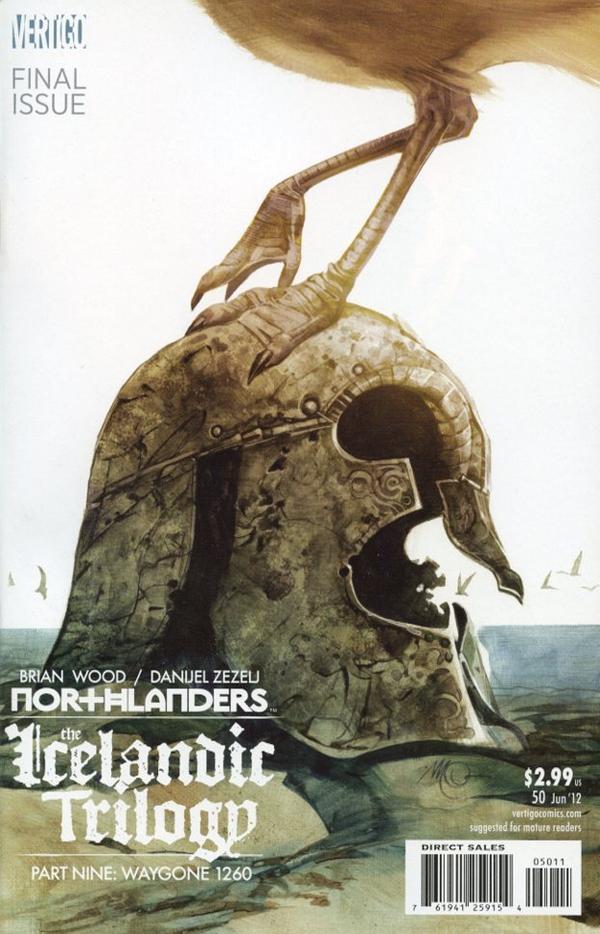 "Brian Wood's grand saga "Northlanders," set in the Viking Age, comes to an end with this month's "Northlanders" #50. Bringing to a close his 9-part "Icelandic Trilogy" with art by Danijel Zezelj and colors by Dave McCraig, Wood delivers the same monumental and yet incredibly relatable stories he has brought throughout this series and it's a loss to readers everywhere that is has all come to an end…"
As always, likes and retweets are much appreciated and you can read all of my CBR reviews thus far here.
Woo. Been very busy. Here's some stuff I've been up to, please check out anything that appeals to you!
I wrote about The Hunger Games for Lit Reactor. It went up yesterday and it's a "Book vs. Film" piece…so you just know that's going to be fun!
Oh yeah, I reviewed some book you guys might have heard about – Avengers vs. X-Men #1 – for CBR, it's up now.
I wrote a review last week for CBR for The New Deadwardians #1, which was excellent, and I urge you to check out the book.
I also wrote a review for Daredevil #10, which if you're not on board with already, you should get on now! Very good stuff.
I was a guest on the excellent Hideous Energy podcast last week to talk more about Wonder Woman #7 and a bunch of other awesome (and not awesome) things – it's one of my favorite podcasts yet – so please give a listen!
All of you know how I love (and hate) comic book covers, so if you haven't already, make sure to check out this week's She Has No Head! which features 25 of the best superheroine comic covers of the past year.
OH! And I got this 100 kinds of awesome nomination from Hooded Utilitarian for "Best Online Comics Criticism for 2012″…I'm pretty much in there among giants, so it's just an honor to be mentioned in the same post with them.
I've mentioned before that I have an essay called "I am Sisyphus, and I am Happy" in the new book Chicks Dig Comics from Mad Norwegian Press, a certain 3 Chicks Review Comics co-host also has a piece in the book and we are sandwiched in there with some truly epic people including Gail Simone, Jill Thompson, Colleen Doran, Marjorie Liu, Greg Rucka, Mark Waid, Jen Van Meter, Carla Speed McNeil, Terry Moore, Jill Pantozzi, and so many more! So check that out if you haven't already – it releases on April 10th.
Oh, and a new Audioshocker "Podcast with Ross & Nick" is up – I chat with Nick and Ross about "continuous on-tap properties" and fans reactions to them.
And of COURSE you all have your copies of Womanthology, right?!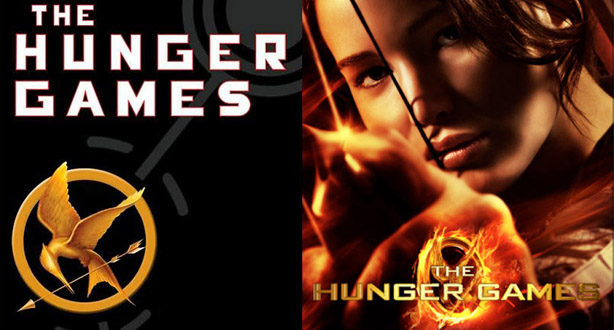 If you've been waiting for Womanthology, now's your day! Womanthology should be in your local comic book stores today – so make sure to hunt it down!
You can also buy it online, but it won't be released there until 3/27.
You can read a preview of Womanthology (including my story "Superless Hero" with phenomenal art by Stephanie Hans in full HERE.
And here are some early reviews (several of which mention "SuperLess Hero" – woo!) of Womanthology: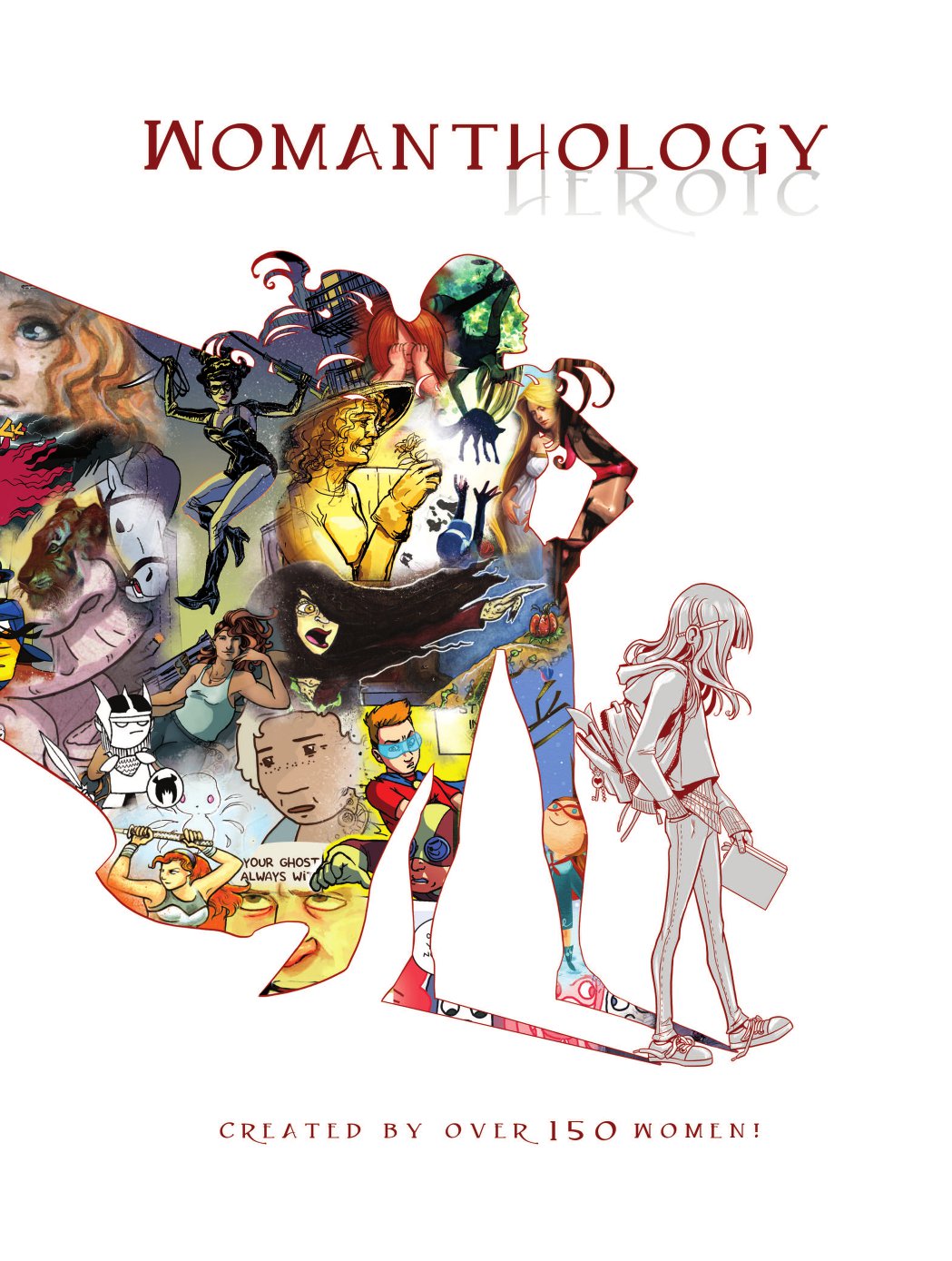 Also out this week – and a MUST read is:
Saga #1 by Brian K. Vaughan and Fiona Staples, and I wrote a detailed review of it here on Lit Reactor: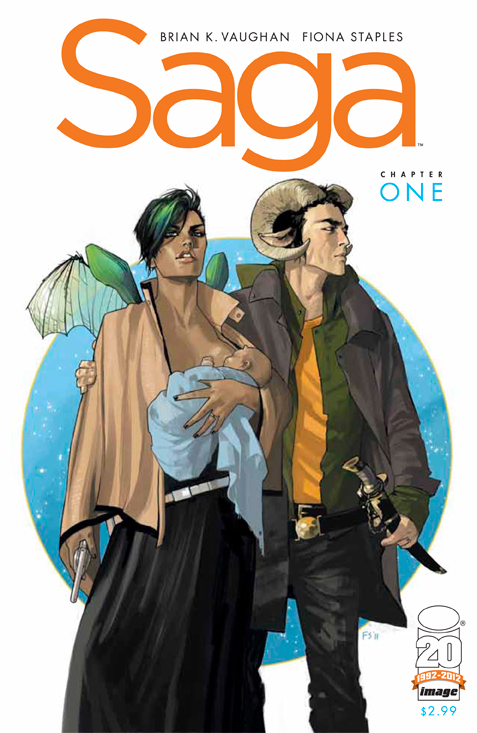 And don't forget to pick up this completely mind-blowing issue of Buffy – Buffy The Vampire Slayer: Season Nine #7, which I gave 4.5 stars on CBR. The review is mostly free of spoilers, unless you didn't know about that one thing that was spoiled for all of us a couple months ago.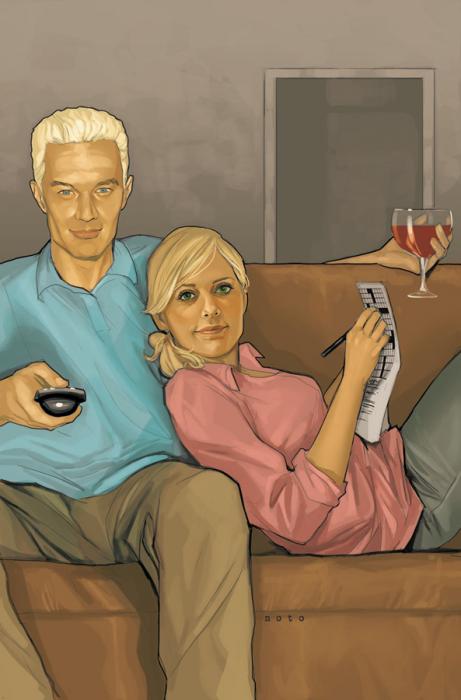 In fact, this is really a great week for comics…you should also be picking up Paul Cornell and Ryan Kelly's Saucer Country #1, Brian Wood and Becky Cloonan's Conan The Barbarian #2, Ross Campbell and Joe Keatinge's Glory #24, Jason Aaron and Nick Bradshaw's Wolverine & The X-Men #7, J.H. Williams III, Haden Blackman, and Amy Reeder's Batwoman #7 (get these Reeder issues while you can!), Though I am behind on Greg Rucka's Punisher that is also out this week and worth the pick up, as well as The Ray #4, and Powers #9. AND the final (long awaited) issue of Marjorie Liu and Phil Noto's X-23, which I'll be reviewing for CBR this week.