You are currently browsing the category archive for the 'comic reviews' category.
I'm trying to get better about cross posting content again. In that vein…here is a cross post to today's hopefully super fun SHE HAS NO HEAD! which is all about creating a comics time capsule!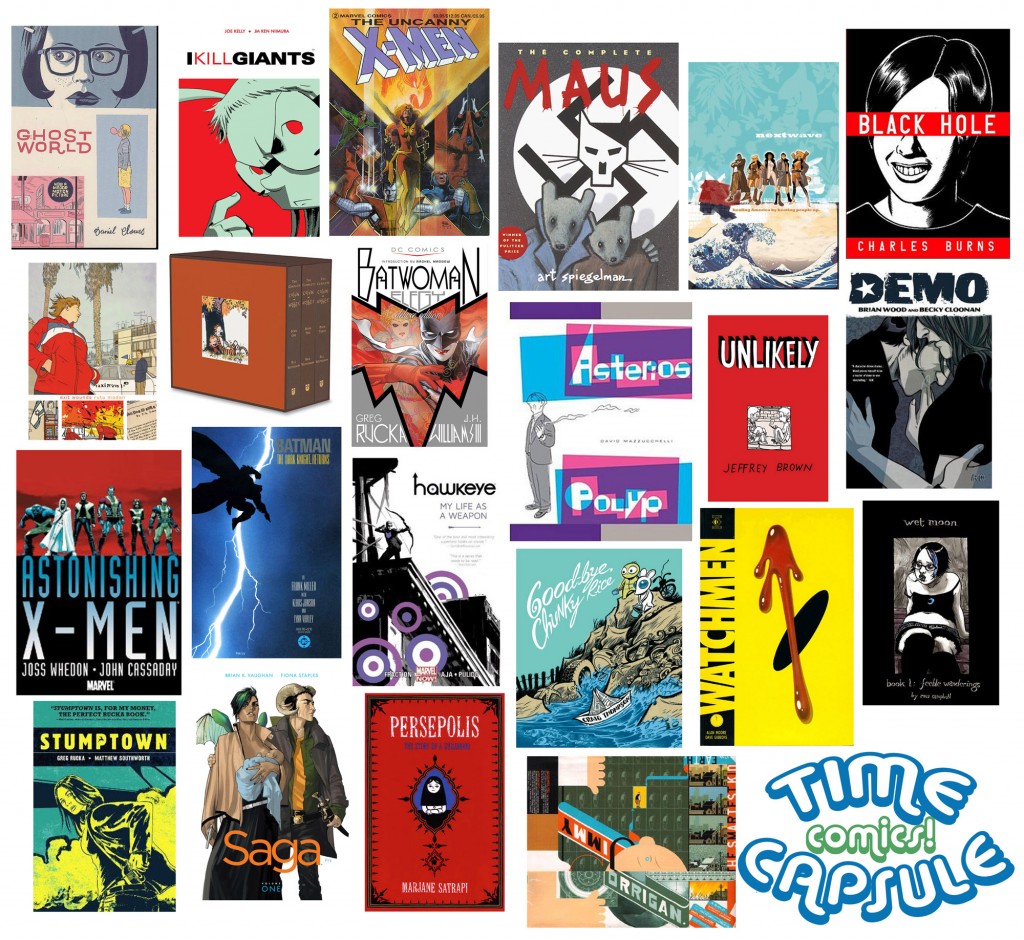 Other posts I've done recently that you might have missed?
This bit about how the new Brian Wood and Olivier Coipel X-MEN is ALL I'VE EVER WANTED!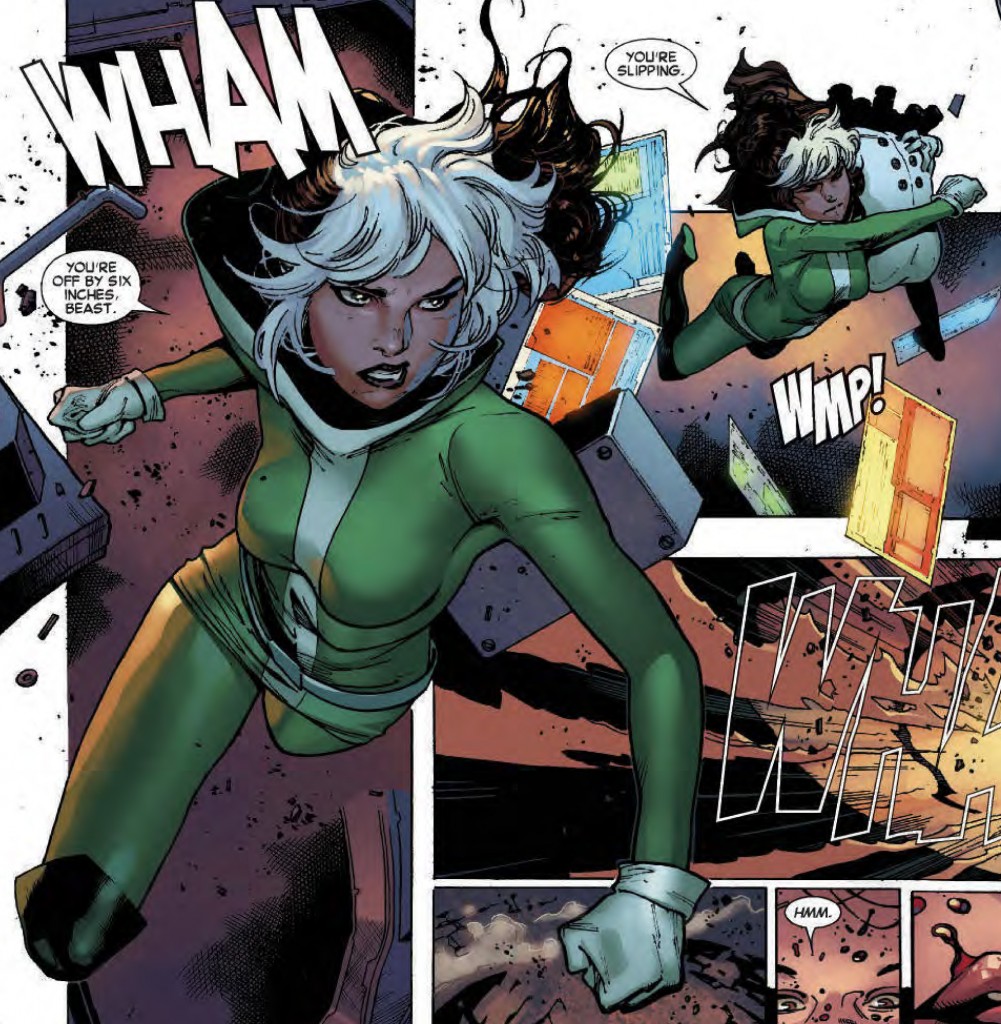 And I did some pieces on LIT REACTOR:
This one about the resurgence of "choose your own adventure" stories (in comics and elsewhere)
This one about why people should stop hassling me to read Game of Thrones and just let me enjoy the television show (for now).
Of course if you've been hiding out and neglected to notice that I borderline broke people's brains with the fact that I hated Man of Steel (read that here), here is a rather unorthodox Superman "Book vs Film" comparison on Lit Reactor.
I also did this one about the awesomeness that is Dustin Nguyen and Derek Fridolf's Batman: Lil' Gotham.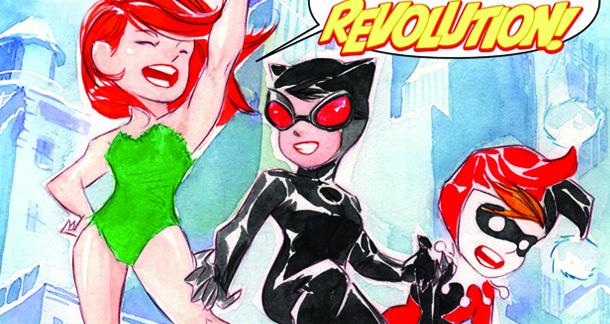 CBR REVIEWS:
I also had the pleasure of recently giving 4 or more stars to all of the following comics:
Adventure Time: Candy Capers #1
and
Whew. Okay. That's it for now!!!
Thanks everyone, I hope you find something enjoyable to read!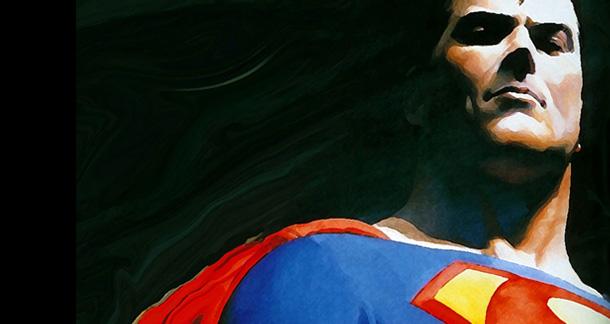 A new piece of mine went up on Lit Reactor if you missed it, it's inspired by the Orson Scott Card/DC thing, but it's mostly an open discussion about where you draw the line between creator and what they create. Head on over and retweet/comment at will!
I wrote a few reviews for CBR this week. I really liked A+X #5, especially Kathryn Immonen and David LaFuente's hilarious (and gorgeous) Doop + Iron Fist team up. $3.99 is still really expensive for two 10-page short stories, but it was pretty fucking good.
I also reviewed My Little Pony #4 - which I liked but didn't fall in love with, and Red She-Hulk #63 which continues to miss for me, unfortunately.

Oh! And a new 3 Chicks podcast went up on Monday on CSBG…give it a listen. We definitely talk about SANDWICHES!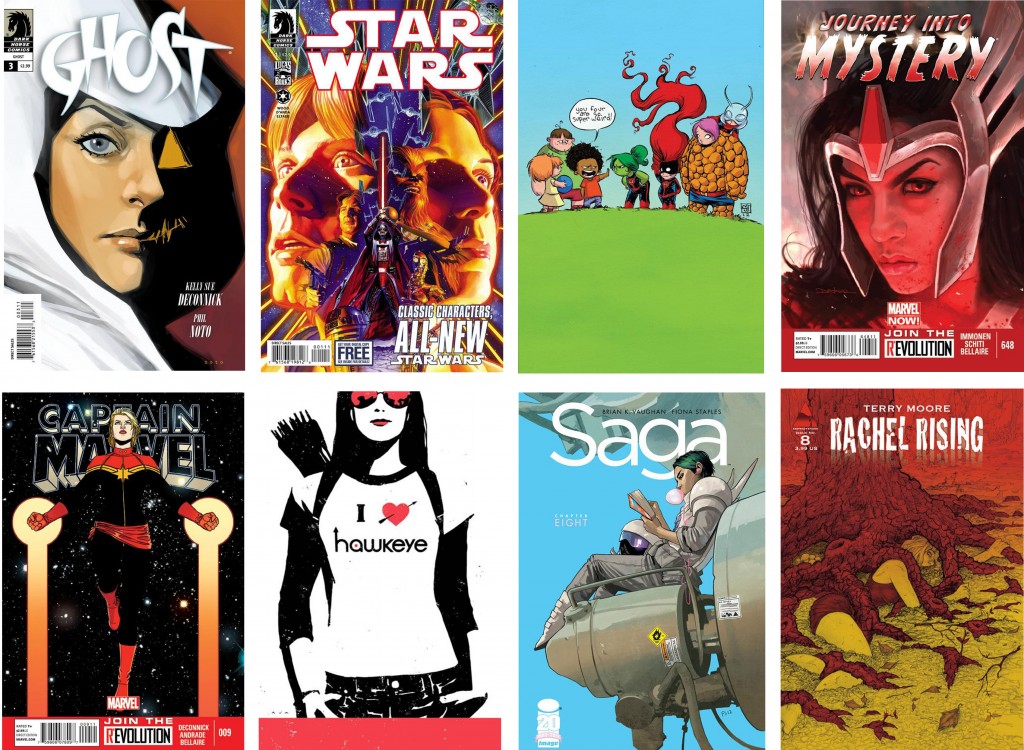 Here's some things that have been going on while I've been too crazy busy to blog (that all changes tomorrow though).
I wrote about the Dredd movie for Lit Reactor: 10 Reasons Why Dredd Is The Best Comic Book Movie of 2012 You DIDN'T See
I wrote about Wonder Woman the CW's in limbo 'Amazon': 5 Ways Looking At Comics Can Help The CW's 'Amazon'
On She Has No Head! – I talked about Faith Erin Hicks collected The Adventures of Superhero Girl and "8 Great Female Led Comics You Should Be Reading."
I wrote reviews for some really great comics: Hawkeye #8, Adventure Time #13, and Captain Marvel #10.
I wrote reviews for some pretty good comics: Powers: Bureau #1, Avengers Arena #4, and Uncanny X-Men #1.
And at least one not so great comic: Justice League of America #1.
OH. AND THERE'S A HUGE SALE GOING ON AT THE GIRL WHO WOULD BE KING.COM, PLUS NEW SIGNED LIMITED EDITION PRINTS AVAILABLE!
Whew.  Alright, I'll try to stay more on top of things this month…swearsies.
I reviewed a few extra books for CBR this week, so have a relatively massive five reviews…let's start at the top!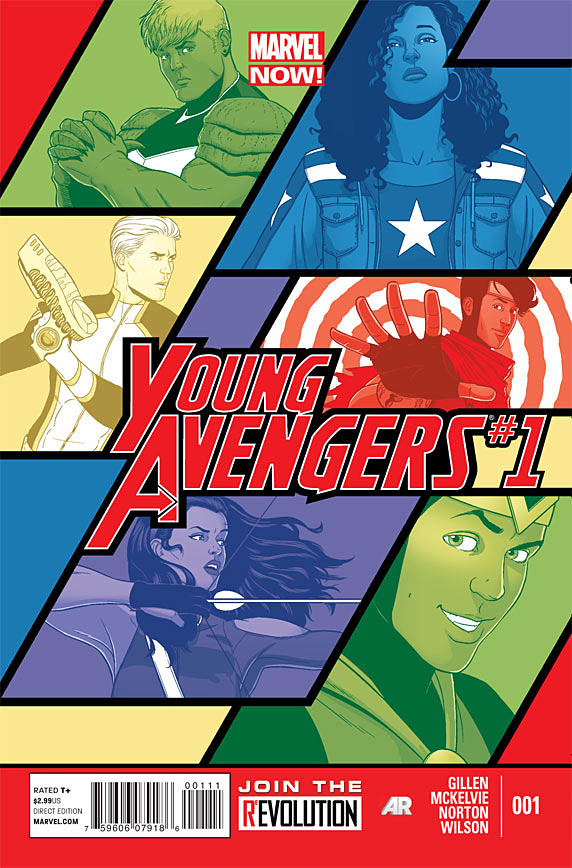 ""Young Avengers" #1 is one of those books. A book where you're aware while reading it that you are experiencing something truly special. Kieron Gillen and Jamie McKelvie have delivered an incredibly satisfying, innovative and touching first issue that will leave readers absolutely pumped for this debut series…continue reading at CBR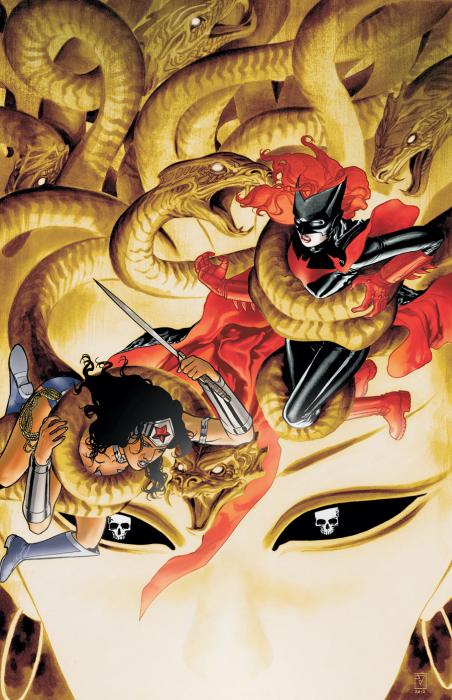 ""Batwoman" #16 is a stunningly beautiful book. A revelation almost in its visual perfection, but it just tries to do too much. Too many voices, too many stories, too many perspectives and too many words for too few pages, the issue collapses under its own ambition and stands as a good book instead of brilliant…continue reading at CBR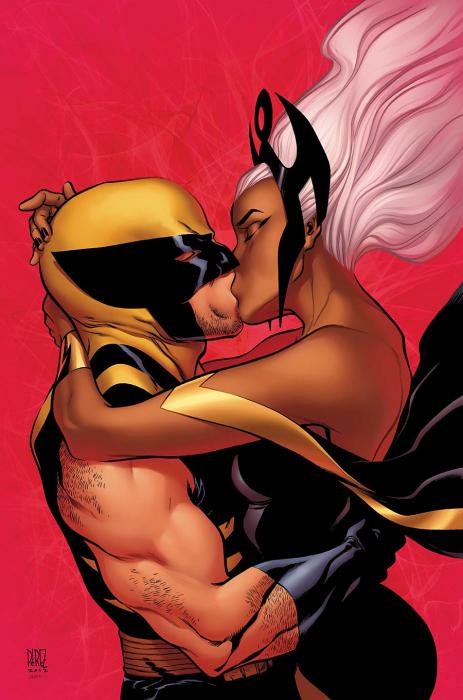 "On the whole, Jason Aaron and David López's "Wolverine & The X-Men" 24 is a fun
and attractive book, but like many quiet and more soap-opera like superhero books it lacks some gravitas until the end. Quiet relationship books are some of my favorite kinds — those small stories that develop character and show "insignificant" moments that happen between the big battles — and in that way, "Wolverine & The X-Men" #24 should be right up my alley…continue reading at CBR
When you see six people listed as the art team for a single comic, your heart sinks. "Gambit" #8 could have been worse, considering there were so many hands involved (five people on pencils and inks alone), but it's still just not a great looking book. The more you look, the more flaws you find. Unfortunately, James Asmus's interesting plot and adequate writing aren't enough to save it…continue reading at CBR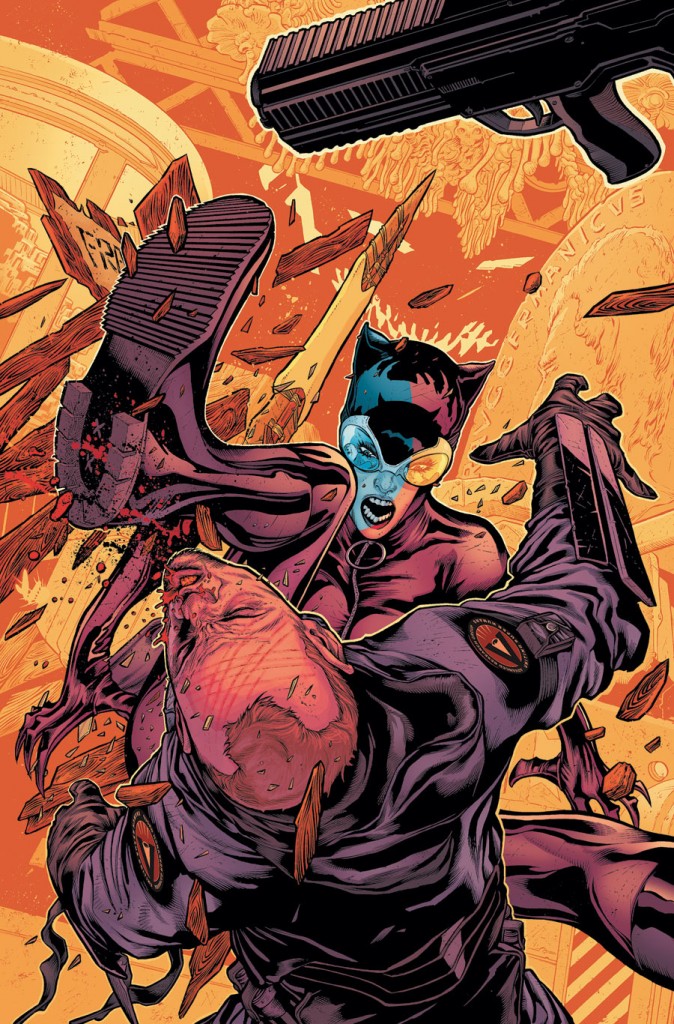 "I desperately want to be reading and loving a book starring Selina Kyle, and I was hopeful that the new creative team would give me that opportunity, but four issues into this creative pairing, "Catwoman" still doesn't work. While there are things I like about the new direction, the negatives unfortunately far outweigh the positives…read the full review at CBR
I got to review some damn good comics this past week for CBR, check them out! It's also worth nothing that while you all know I'm a huge sucker for a great cover, I really dislike the cover to Avengers Assemble #11 (not my cuppa, at all!) and yet a great and GORGEOUS book lurks inside. A good reminder to us all that covers don't always give the best impression!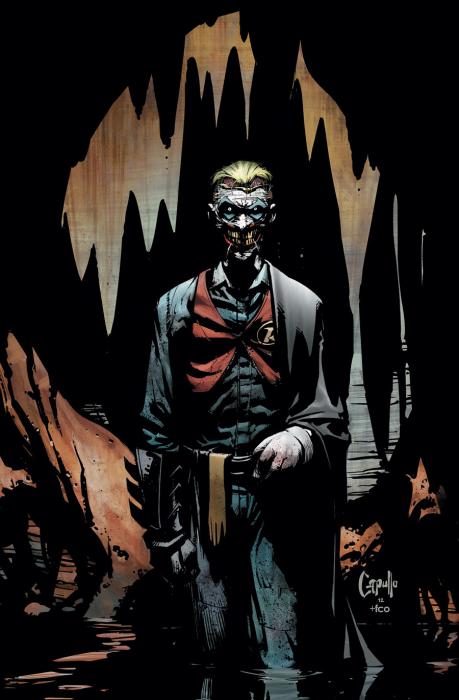 "Scott Snyder and Greg Capullo's "Death of the Family" has gone a long way toward establishing Snyder as a believer in the idea that the very existence of Batman creates and inspires some of his greatest (and most insane) enemies. It's not a new idea, but it's one Snyder explores in a more impactful way then I've seen from other writers. It's honestly hard not to get caught up in it, which is a mark of fantastic storytelling…" continue reading at CBR
"Kelly Sue DeConnick is joined by artist Filipe Andrade for an incredibly enjoyable and gorgeous issue of "Captain Marvel." If this issue is any indication Marvel may have found the exact "dream team" this book has needed all along…" continue reading at CBR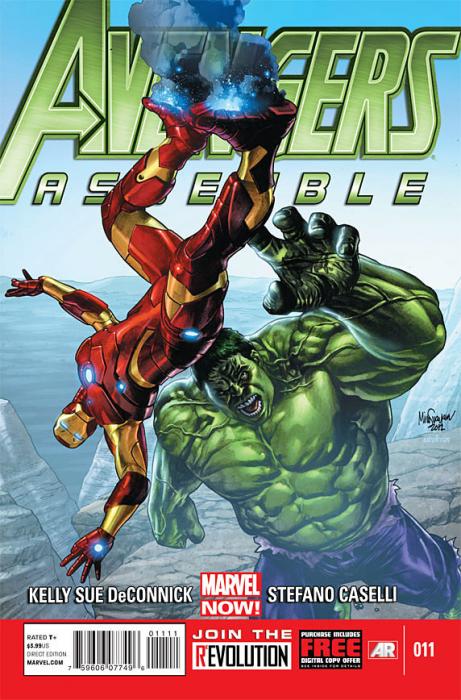 "I'm not traditionally a big Avengers team book reader, but Kelly Sue DeConnick and Stefano Caselli have hooked me with their super fun, gorgeous "Avengers Assemble" run. In "Avengers Assemble" #11, DeConnick closes an arc that flawlessly mixes superheroics and humor with the same tongue-in-cheek self-awareness of "The Avengers" film — not a bad strategy at all…" continue reading at CBR
That's it for this (last) week – up THIS week – YOUNG AVENGERS!!! – so excited!
As I said last week I'm going to try to get back to doing a better job of cross-posting my content across the web here, so here are the reviews I did for CBR this week, enjoy!
ALL-NEW X-MEN #5
"Against all odds, in large part due to the A-list creative team of Brian Michael Bendis and Stuart Immonen, the very weird idea at the center of the "All-New X-Men" series is working like gangbusters five issues in. This issue, as the cover suggests, spends a lot of time with young Jean Grey as she deals with her future death(s). It's handled quite well — and erases all of my concerns in issue #2 that the series would gloss over these kind of complications…."
Click here to read the full review.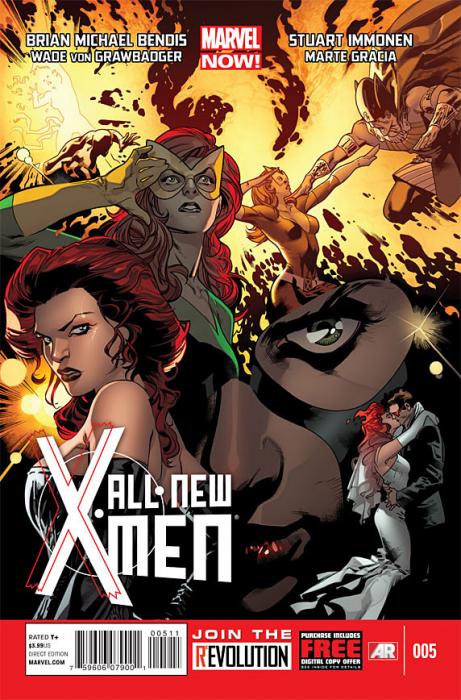 PUNK ROCK JESUS #6
"Sean Murphy's "Punk Rock Jesus" has been an incredible ride and it certainly doesn't stop with this final issue. A clever idea that could have easily gone awry, Murphy's story of a clone of Jesus Christ raised in the public eye was constantly unpredictable, almost always in a good way…."
Click here to read the full review.
DELPHINE (COLLECTED HARDCOVER)
"Richard Sala's beautifully illustrated "Delphine," an extremely loose reinterpretation of "Snow White" told from the perspective of the unnamed (and more modern) "Prince Charming," is delightfully dark and mysterious. One part comic book and one part fever dream, there's a lot to like in this hardback collected edition from Fantagraphics…."
Click here to read the full review.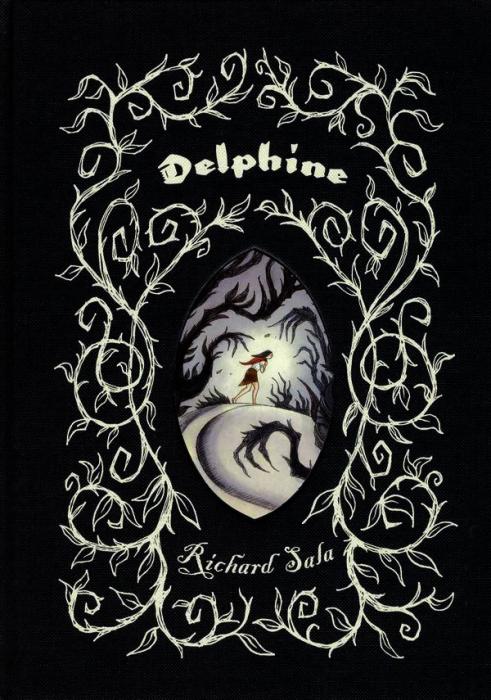 Make sure you check out 3 Chicks Review Comics this week as we've got the absolutely delightful Brian Wood joining us for a big interview. There's also some juicy information after the credits about a special project I'm working on. Enjoy!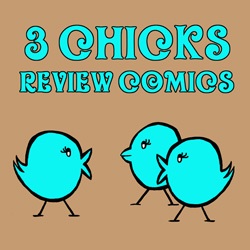 Hey, kids. There's a new She Has No Head! up today, all about recommendations for great Black Widow reading.
Head on over and check it out.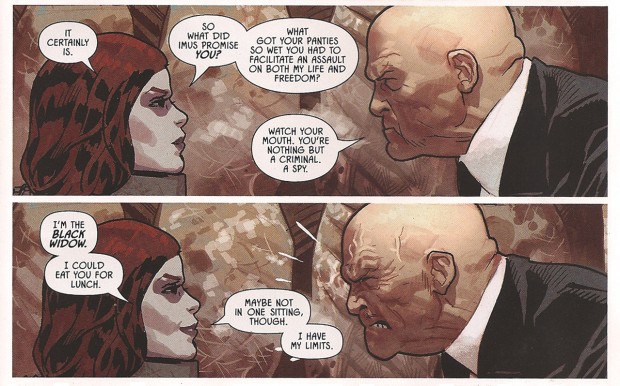 A new 3 Chicks Review Comics is up with a double-sized interview with the delightful Kelly Sue DeConnick. Check it out!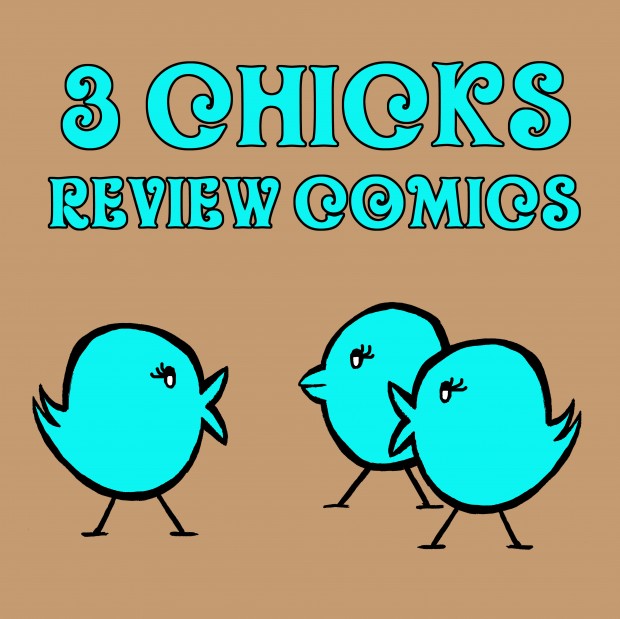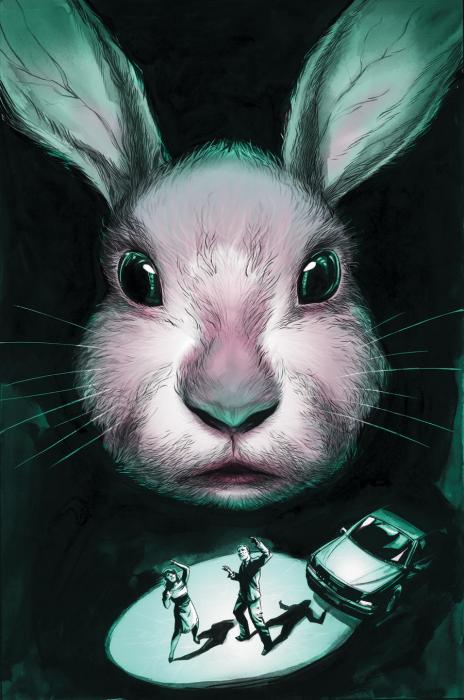 "Paul Cornell and Ryan Kelly's "Saucer Country" continues to surprise me in a variety of ways, including how the main character takes a backseat this issue. After the focus of the story being primarily on Governor Alvarado for the first two issues, she's in less than a dozen panels of "Saucer Country" #3 as we shift primarily to two of the side characters. It's a good move that builds things nicely and begins already tying things together in a way that feels layered and well considered…"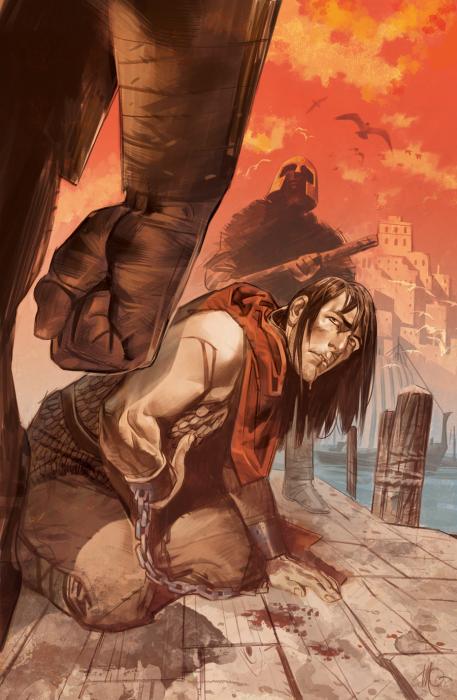 "Becky Cloonan is some big shoes to fill. So it's even more impressive that James Harren is able to pick up art chores so beautifully on the new arc for Brian Wood's "Conan The Barbarian" #4. Wood continues the story of Conan and his queen Bêlit with the beginning of new arc "The Argos Deception" and he smartly writes this issue in a way that isn't boring for continuing readers and easy to follow for those who might want to jump on now…"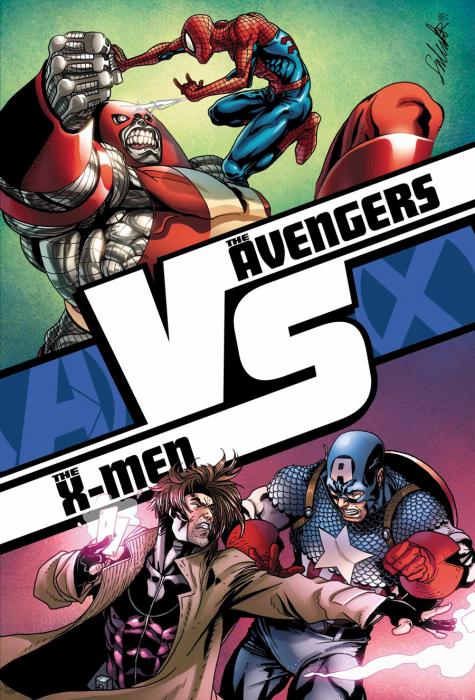 "AVX: VS" #2 is the second book in this six-issue limited series focusing on "off-panel" battles during the "Avengers vs. X-Men" crossover. The book is split in half with creative team Steve McNiven, John Dell and Morry Hollowell handling the Captain America versus Gambit section; and creative team Kieron Gillen, Salvador Larocca and Jim Charalampidis picking up the Spider-Man versus Colossus/Juggernaut segment…"