I wrote a new piece over on CSBG about how disturbing I find DC's (very pretty) Bombshell Variant Covers for the month of June – after only a handful of hours we're up to over 100 comments because people really have problems when you criticize mainstream superhero work and marketing…even though many agree it's backwards and ill-thought out regularly.
Anyway, posting here two images to show how well we're doing already on Derailment Bingo and Sexist Bingo. Enjoy!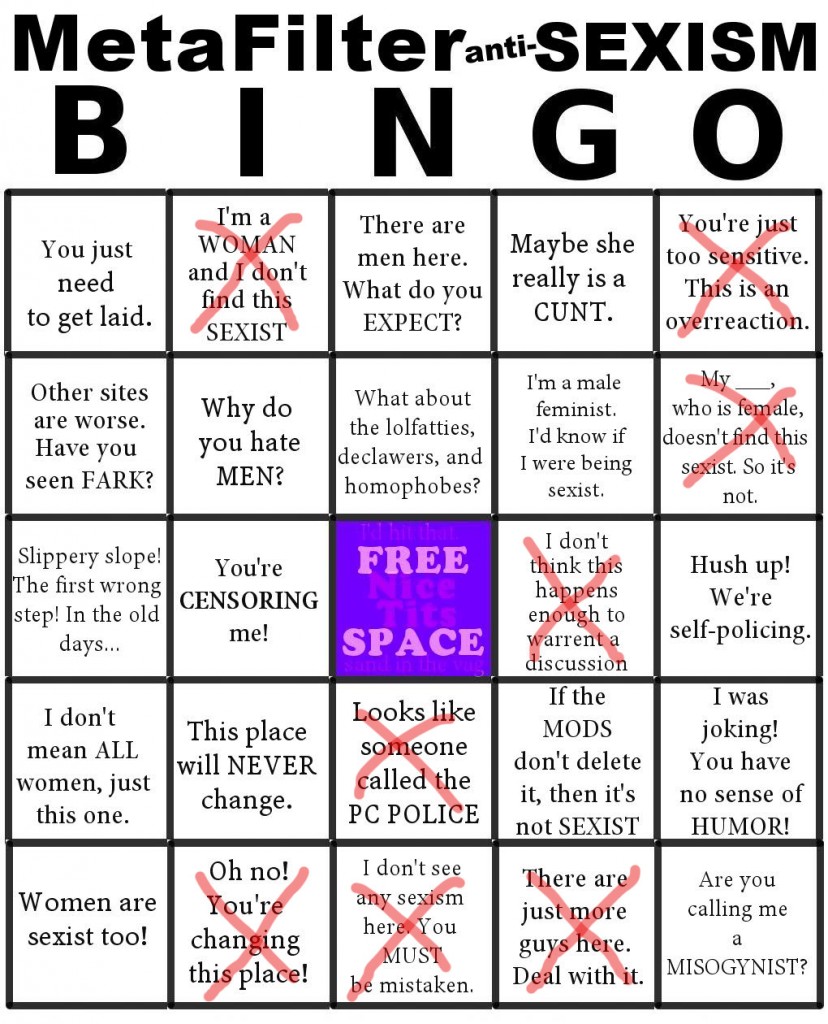 Via Geek Melange
And DERAILMENT BINGO TOO!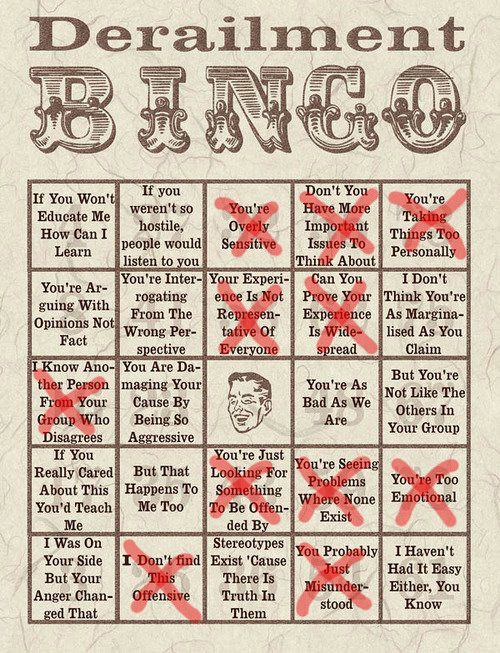 Via Piranha
GOOD TIMES!!!