Been a while since I did these. But I'll be CRAZY biased next year thanks to my work on IDW's JEM AND THE HOLOGRAMS with Ross Campbell so I figured I should get in a final year. I did a comprehensive "Best of 2014" over on CSBG for this week's SHE HAS NO HEAD! and this is simply an extension of that piece.
As always, you can see my biases in my choices. Title integration is important to me (which is why I'm only showing cover art with the titles on it), so are interesting compositions and great use of positive/negative space. I also tend to love bold colors (and a lot of white is a personal favorite) as well as simple, graphic, iconic images. Creativity is obviously key, but a lot of what makes a cover work for someone is just gut – how it makes you feel – and that it DOES make you feel. All these covers make me feel to some degree or another. This list is also only single issue comics – usually US since that's what I have access to (no graphic novels or trade covers were considered for the list). As always I'm never quite sure if I got the order right, but it is what it is!
Here we go, counting down from 52 – one for each week of 2014.
52. THE AMAZING SPIDER-MAN #1 BY MARCOS MARTIN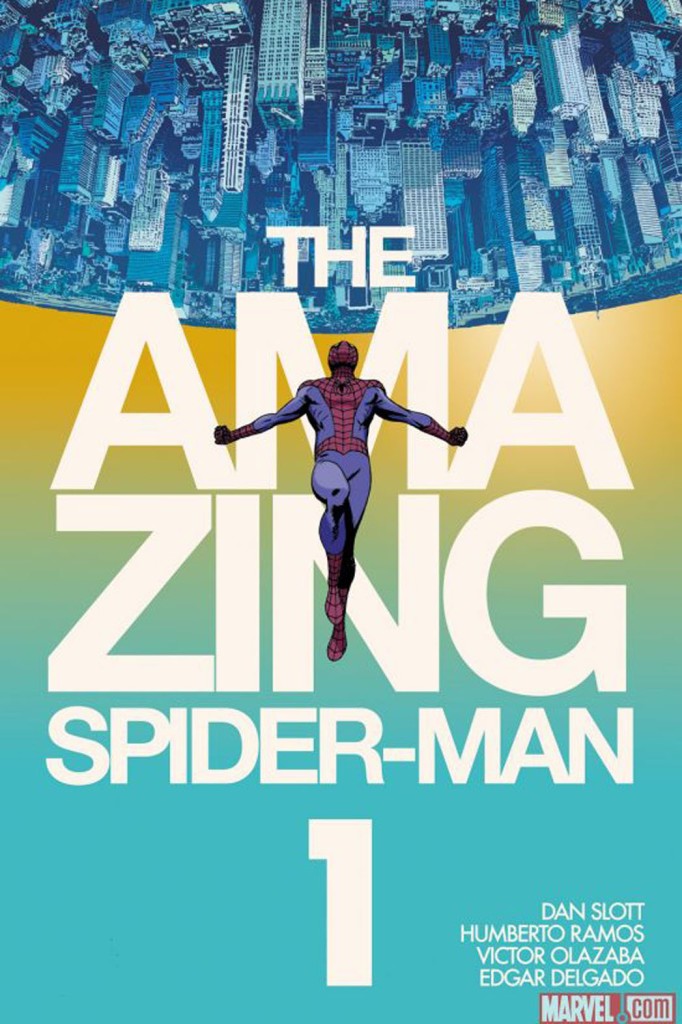 51. ALL-NEW ULTIMATES #5 BY DAVID NAKAYAMA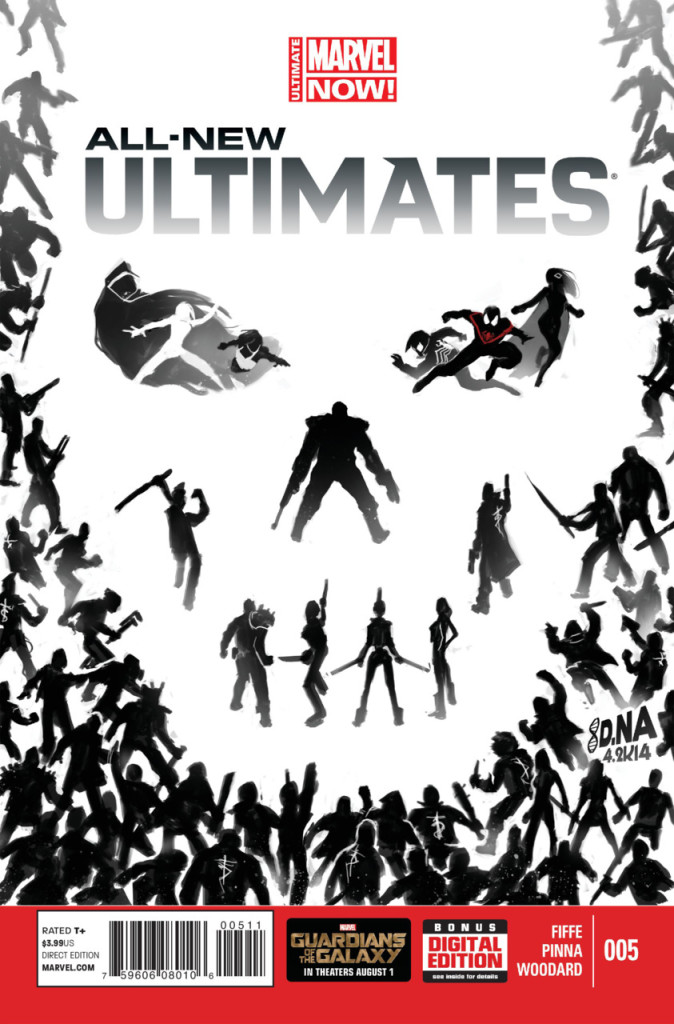 50. ADVENTURE TIME #24 BY MIKE HOLMES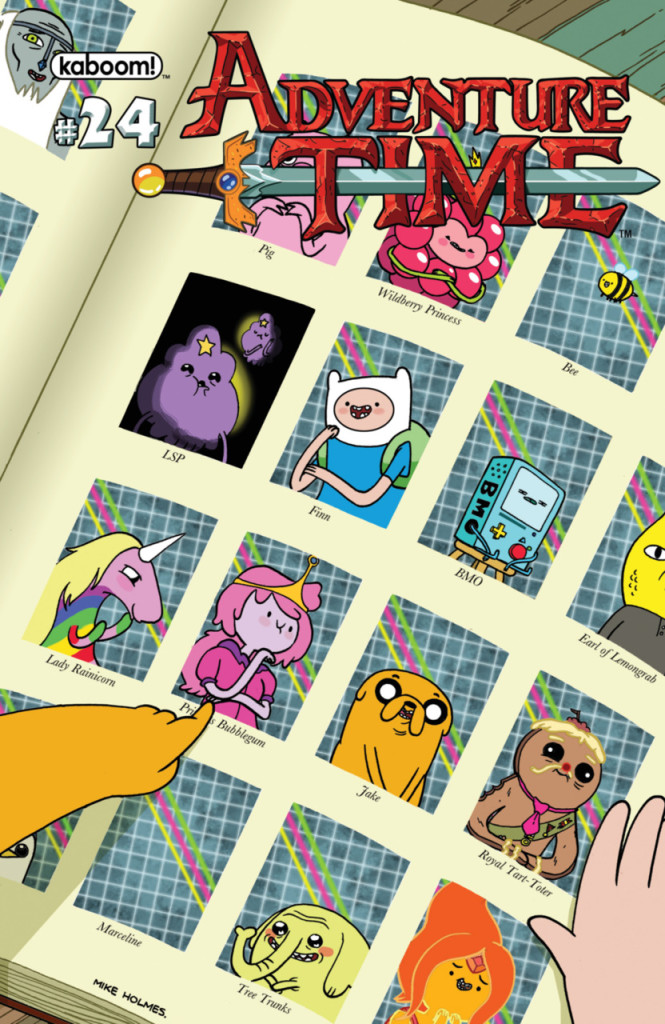 49. LUMBERJANES #8 BY NOELLE STEVENSON
48. UNCANNY X-MEN #17 BY CHRIS BACHALO