You are currently browsing the category archive for the 'cover solicits in three sentences or less' category.
Here are the "rules".
If you'd like to see the full Marvel August Cover Solicits head on over to CBR.
Honestly? Not a great month for Marvel. I mean, there's some awesome gorgeous stuff here, but they've been fucking killing it, and this was not one of their best months. There was even some not so great (on the offensive tip) stuff. Nothing end of the world-ish, but kinda a bummer nonetheless.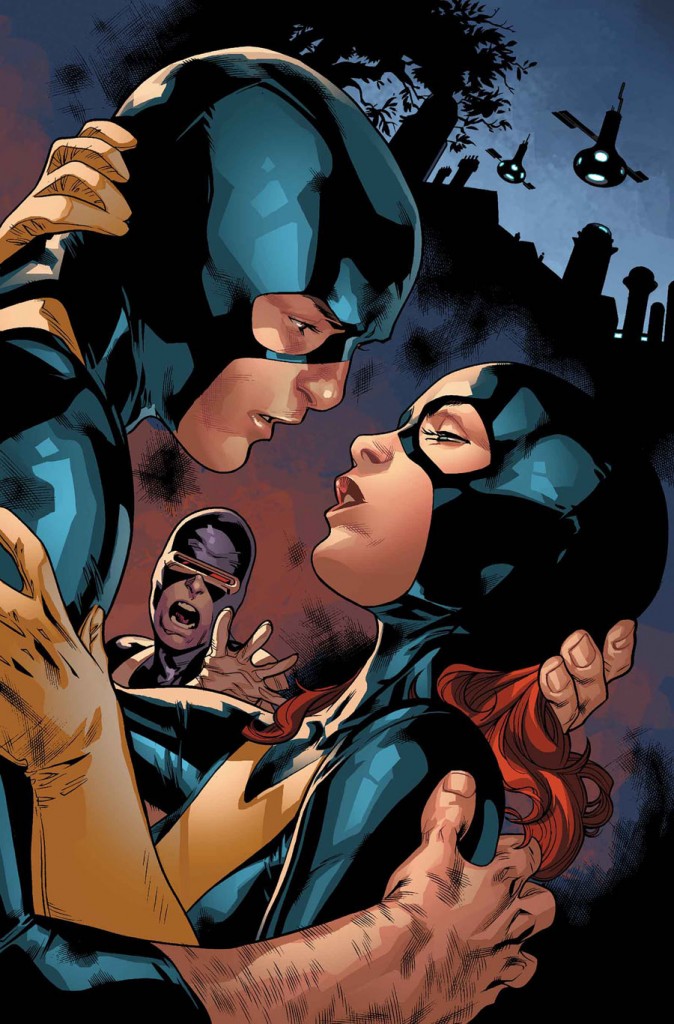 ALL NEW X-MEN 15. Damn. I hate that I'm remotely intrigued about who she's about to kiss. Damn me and weak female brain!!!
Sidenote: It's gotta be Warren, right?  I mean it's clearly one of the original five and it's not Cyclops. It can't be Iceman, because, well, Iceman. And Beast would be recognizable in the face, right?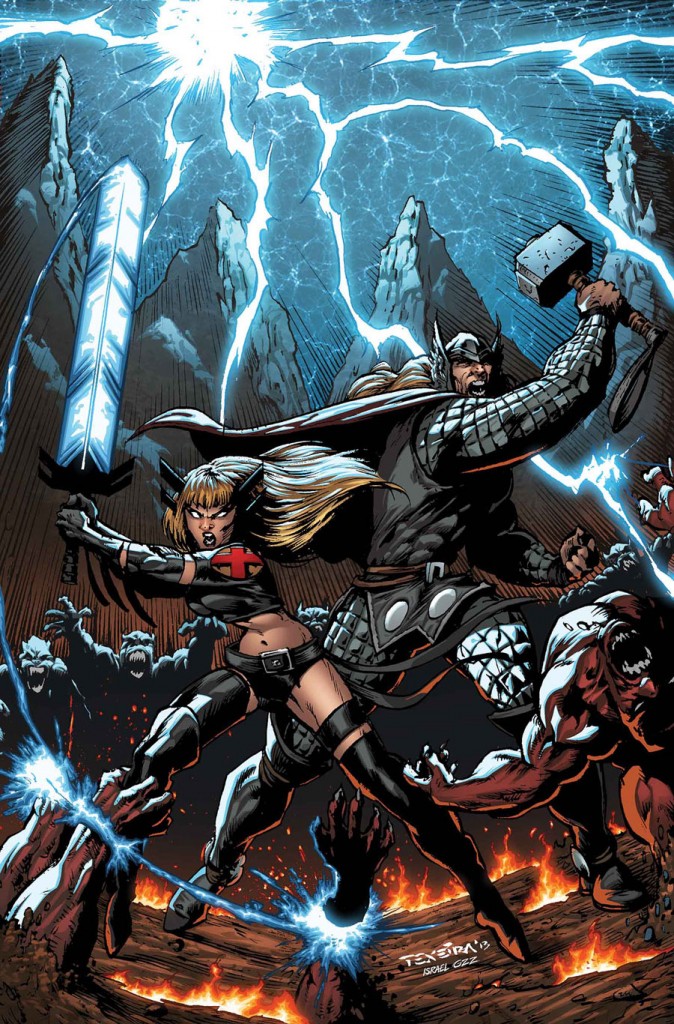 A+X 11. I kinda dig Mark Texeira. But I don't love this.

Here are the "rules".
If you'd like to see the full DC August Cover Solicits head on over to CBR.
Not a bad month for DC quite honestly. I mean, a lot of shit covers, but far less offensive shit than usual. And some really great stuff too. I tried to find a few jokes for you though, my lambs.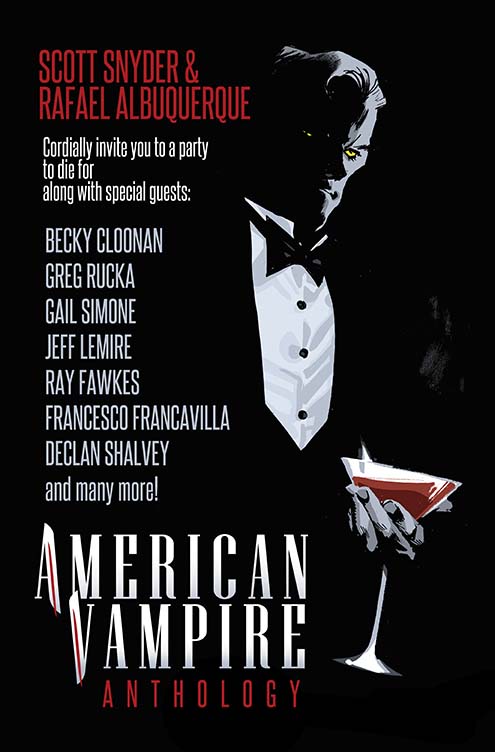 AMERICAN VAMPIRE ANTHOLOGY. Wow. You don't even need an image, all those names alone sells the hell out of it. But then the image is awesome too. Bonus!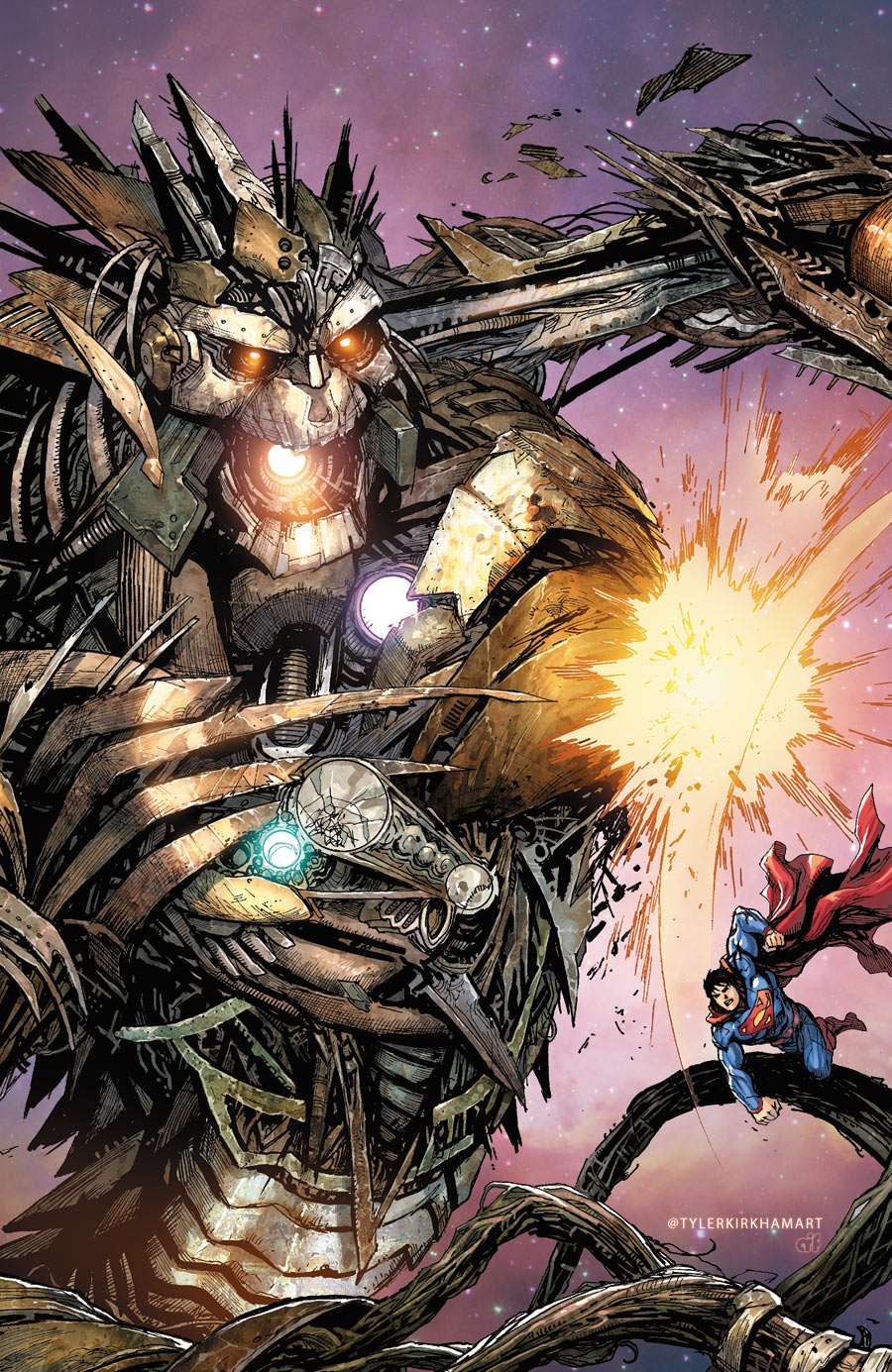 ACTION COMICS 23. Ugh. Though I hate everything here, I think I most of all hate the signature – basically a giant typed out font that is also his twitter handle. BLARG.
I think I hate YOU most of all Scarecrow…er Giant Kirkham Credit.
Here are the "rules".
If you'd like to see the full Marvel July Cover Solicits head on over to CBR.
Well, Black Widow had a really rough month, but otherwise these were pretty great, as seems to be the new usual for Marvel. That said, technically more "offensive" covers this month than DC…so they're going to need to keep an eye on that if they want to stay ahead.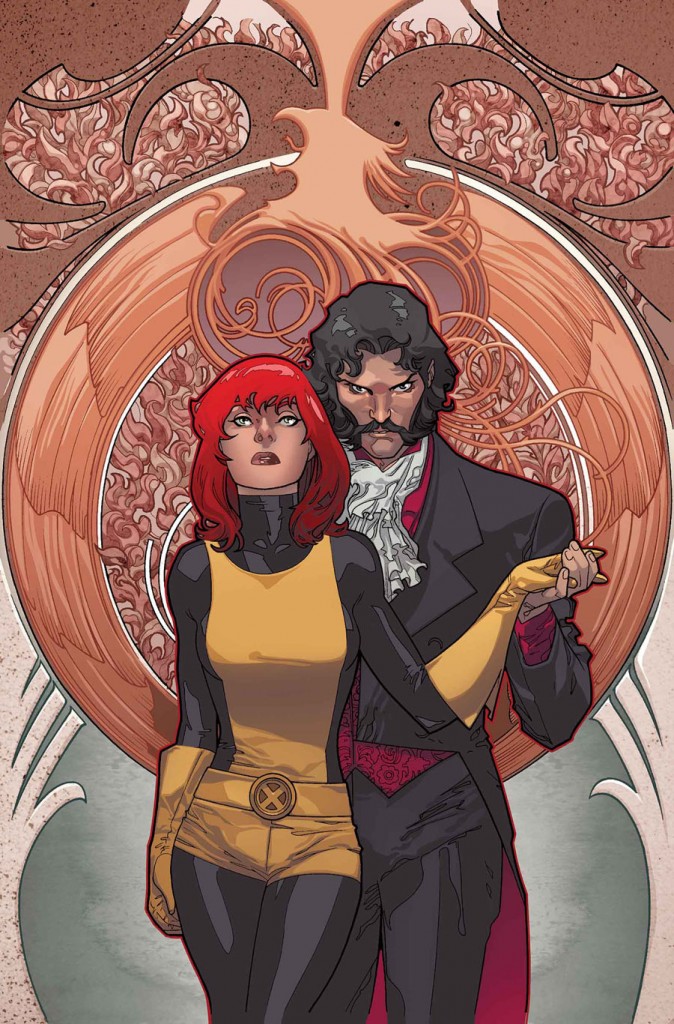 ALL NEW X-MEN 15. This is fucking beautiful. I love how it's stylized and graphic, but doesn't look too stiff. The expressions and body language are great. Such attention to detail int eh costumes and everything. Immonen is a god of comics, man.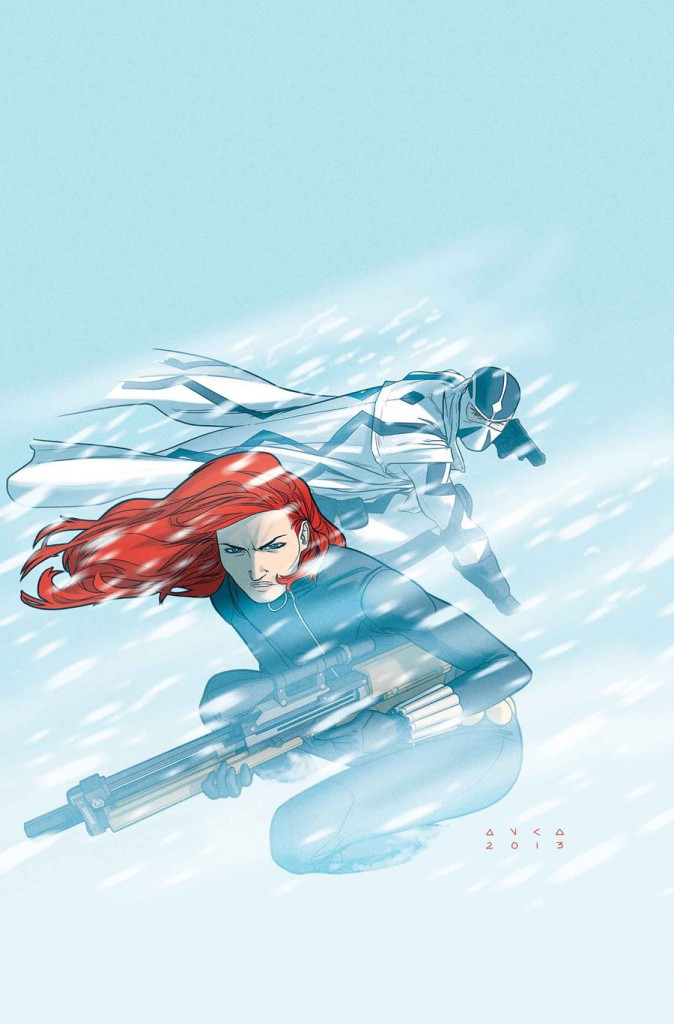 A+X 10. Phantomex and Black Widow by way of Kris Anka???? SIGN ME THE FUCK UP!!! This is gorgeous! Love the color choices here and the pop of red in Natasha's hair. So good.
ASTONISHING X-MEN 64. It's pretty hard to go wrong with Phil Noto and Mystique. The colors on this are great. I assume this is continuing the "Iceman" story, but I'm fine with Mystique being the star instead.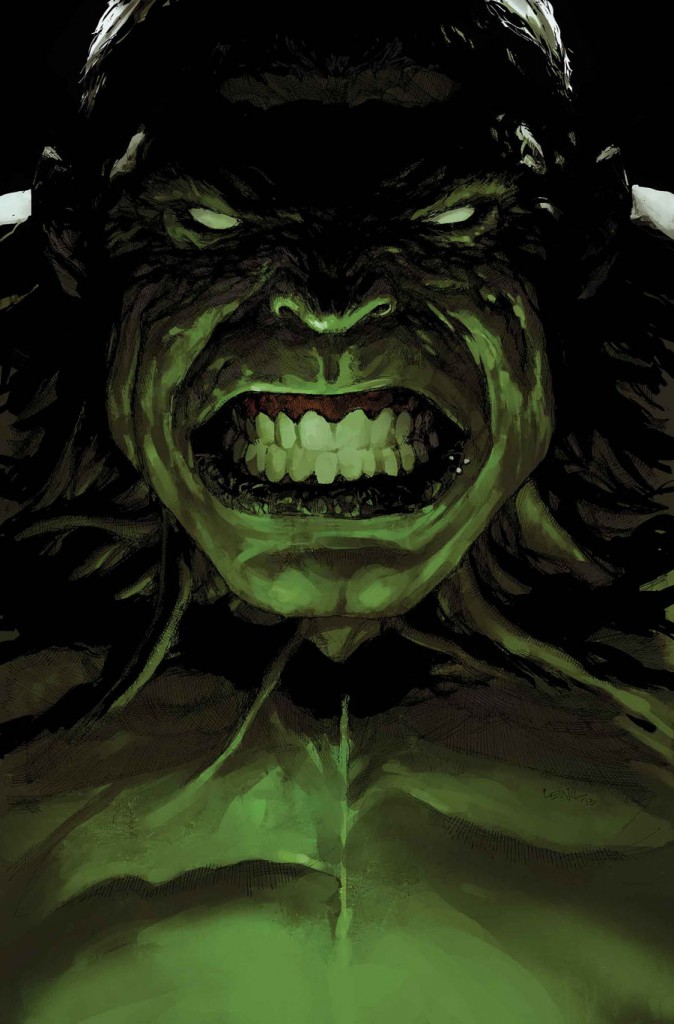 AVENGERS 16. Preeeeety damn good.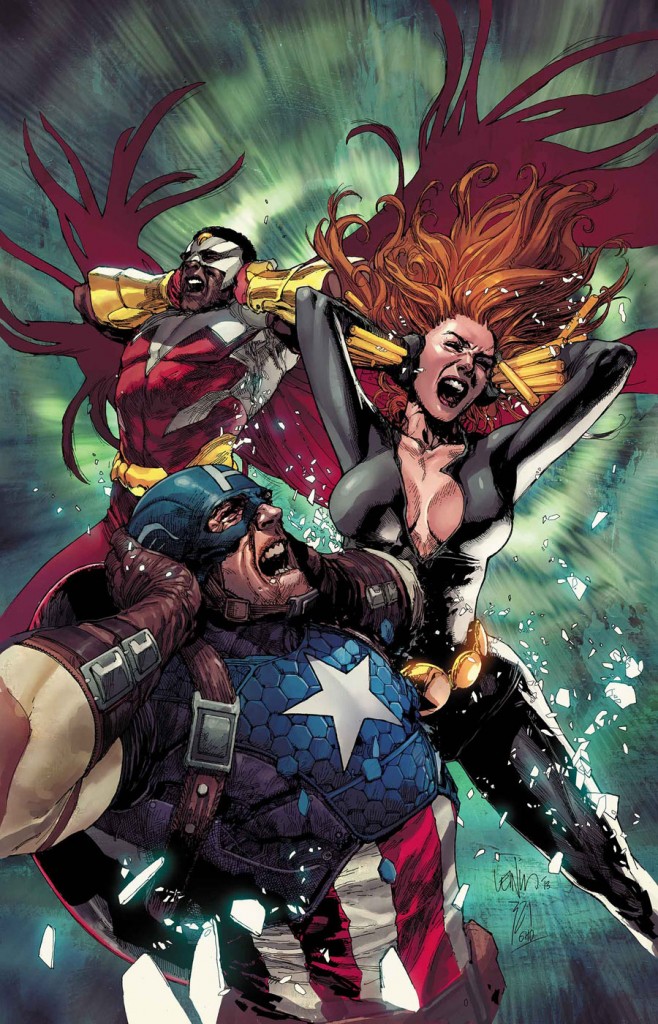 AVENGERS 15.  GRRRRR. Why the fuck is that necessary?  Seriously, what on earth is the reason for that?  Let's try the dialogue for this scene:
Falcon: AHHHH! My Ears!!!
Captain America: AHHH!!! My Ears!!!
Black Widow: AHHHH! My Ears! So powerful that my zipper has broken open and my tits have sprung loose!!!! AHHHHH!
C'mon Mr. Yu. Really?
Here are the "rules".
If you'd like to see the full DC July Cover Solicits head on over to CBR.
Honestly? DC really fucking upped its game this month. Though there are some shitty covers (you know, the usual ones) I really didn't find one offensive cover in the bunch. This is HUGE. It makes doing these (and having them actually be funny) much more difficult, but that's a small price to pay for no more offensive covers. Again, I am forced to consider moving on from this feature…or changing it up for next time at least!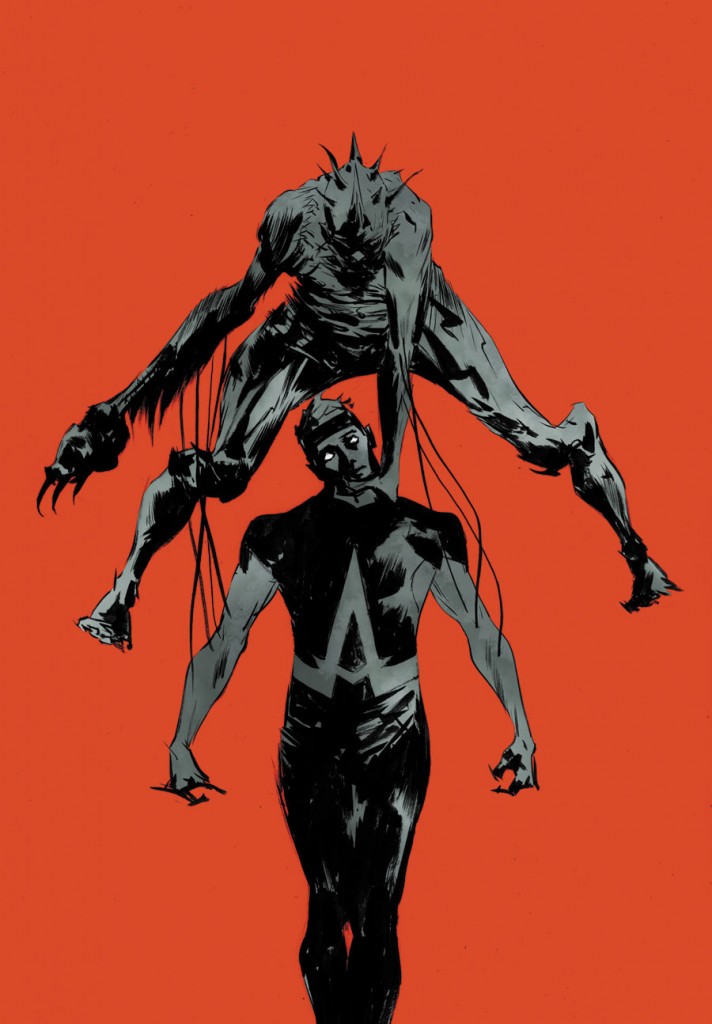 ANIMAL MAN 22. I suspect this is not the final cover, but I'm kinda into it anyway. That deep orange-y red as the only color, haunting figures, fantastic negative space. The expression on Buddy's face…yeah, I'm into it.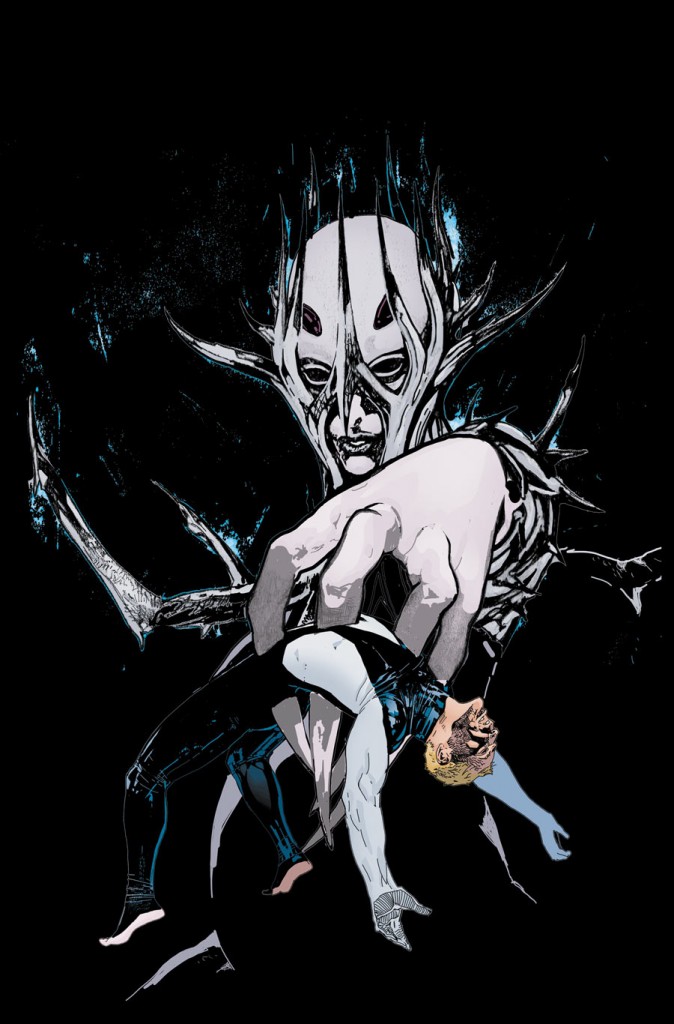 ANIMAL MAN ANNUAL 2. So good to see Travel Foreman drawing some more Animal Man. I get why he didn't want to keep doing it, but the dude really GETS the creepiness and darkness of it and finds brilliant ways to express it visually. I mean this cover, without the sharp fingers plunging THROUGH Buddy is so much less interesting.
Here are the "rules".
If you'd like to see the full DC June Cover Solicits head on over to CBR.
Again I have to say, Eisner noms…what were you thinking??? This is clearly THE PLACE for serious comics journalism.
There must be SOME kind of award I can win for blogging about covers while drunk. Surely that's a THING, right?
It's getting repetitive, but almost no missteps this month. Marvel is delivering fucking great covers, month after month. Good job, kids. WE HAVE CHANGED THE WORLD. OR SOMETHING. :0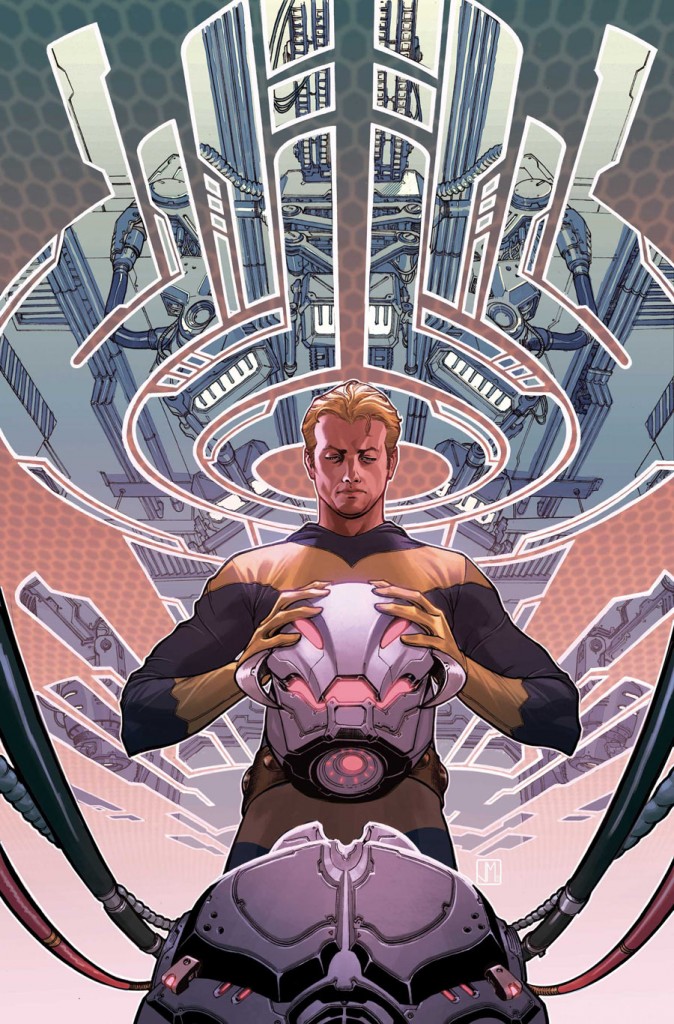 AGE OF ULTRON #WHO THE FUCK CARES.  This is a fine cover, nothing wrong with it, I'm just using the poor thing as an example of how much I DO NOT CARE ABOUT "AGE OF ULTRON"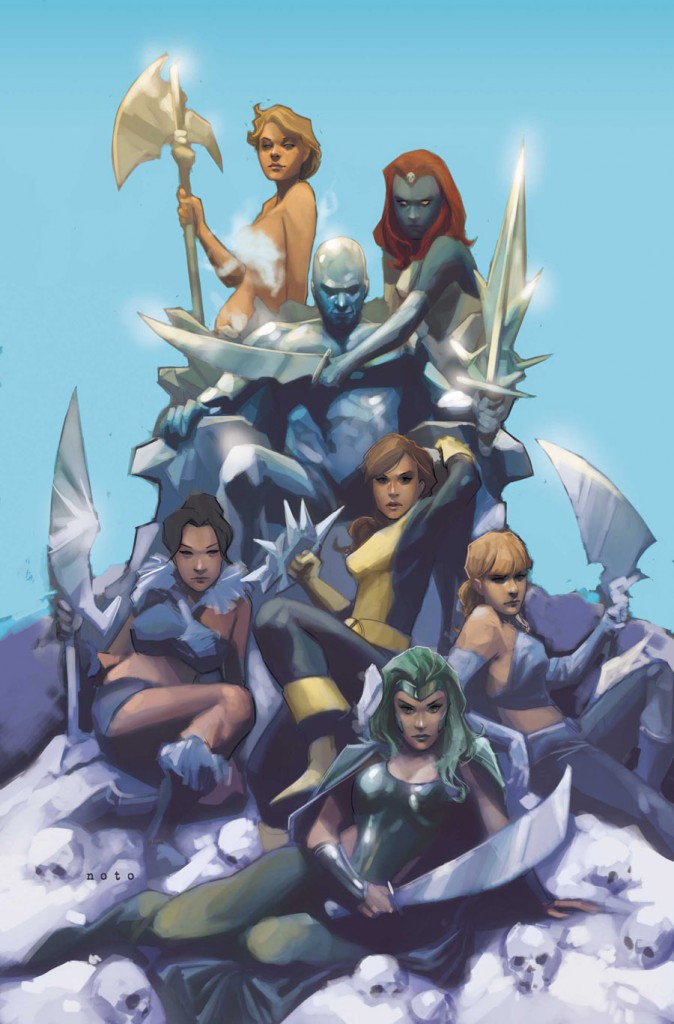 ASTONISHING X-MEN 63. Wow. You go, Phil Noto. This is so fun.  I love the way it both embraces the kind of typical "damsel fantasy cover" and also upgrades it to something a bit more interesting.
Not sure who the naked chick is…anyone?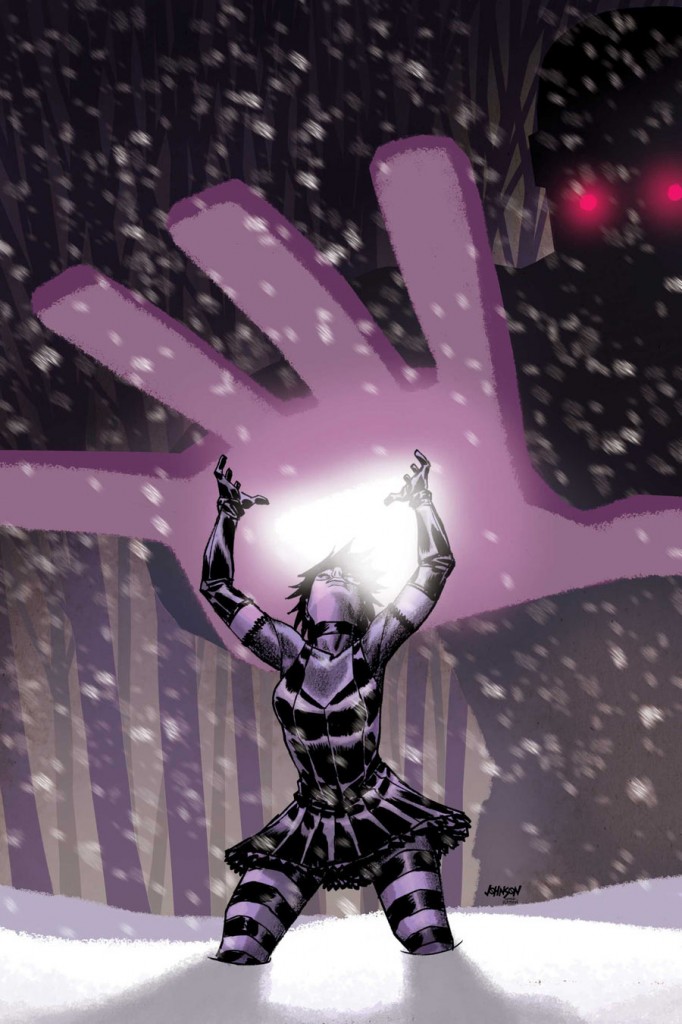 AVENGERS ARENA 10. Great limited color. Wonderful graphic elements – the simplified trees and hand, all of it. Very cool. Don't love the blurry/digital snow.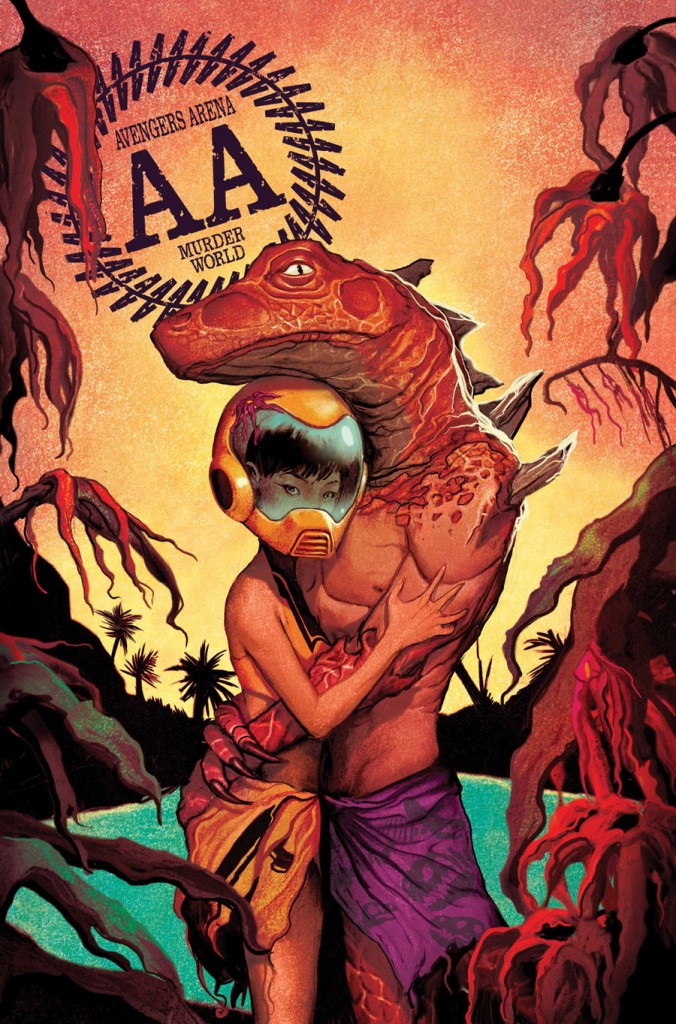 AVENGERS ARENA 11. Fucking great illustration. I love it. Great connection with the reader/camera for Hazmat. Love that she's still in her helmet. Great color palette. Honestly, everything about it is bang the fuck on.
Here are the "rules".
If you'd like to see the full DC June Cover Solicits head on over to CBR.
Hmm. The Eisner nominations are out and Drunk Cover Solicits have been snubbed, AGAIN. I cannot imagine why!

A few trainwrecks, but some good/fun/pretty stuff this month. I feel like DC is really trying. They occasionally fail, but that's to be expected of anyone. Yet again I am confronted with looking at a new way to make these solicits work cause it's hard to be funny with these…DC (and especially Marvel) have raised their cover game enough that I really can't justify poking fun at them. Next month's July Solicits may be the last "traditional" version of these. But thanks for all the comments and encouragement you sent in! All appreciated and worth considering!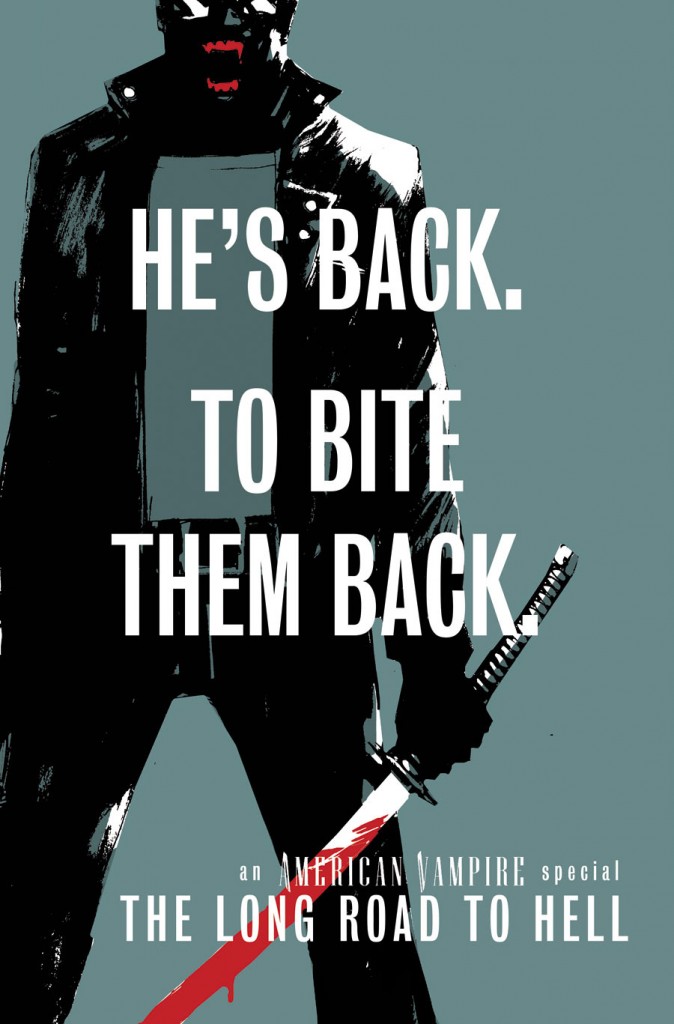 AMERICAN VAMPIRE: LONG ROAD 1. I actually don't love the text on this, it seems a little lazy, but the illustration, composition, and limited use of color, is bang on, as per usual!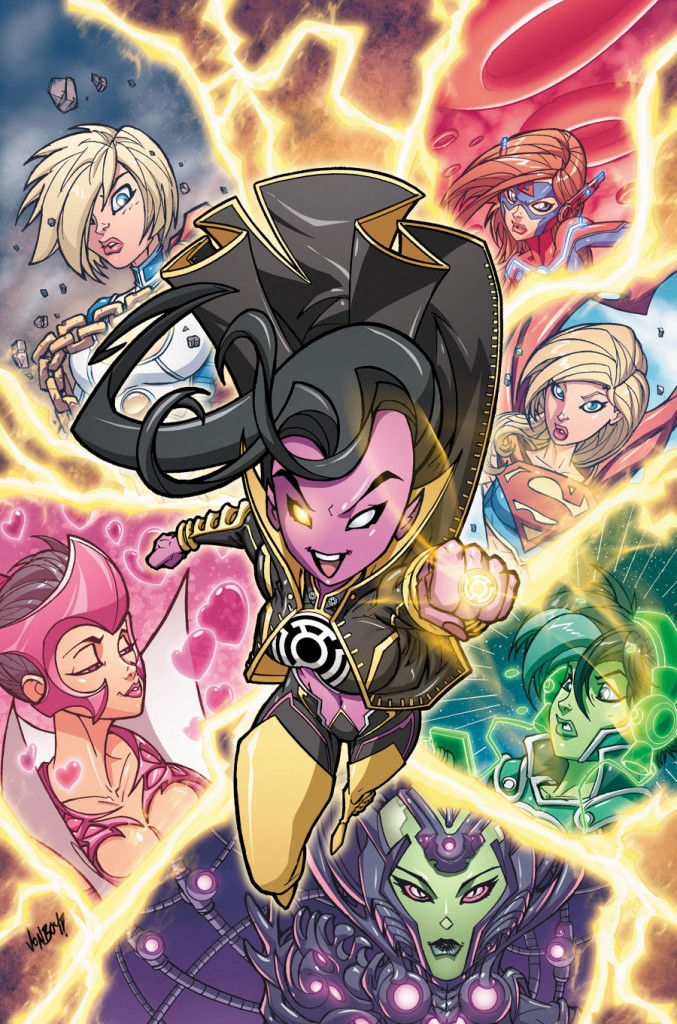 AME-COMI GIRLS 4. I continue to be terribly torn on this. Full of ladies, full of energy and fun, also pretty full of problematic hyper sexualized visuals. I haz sad.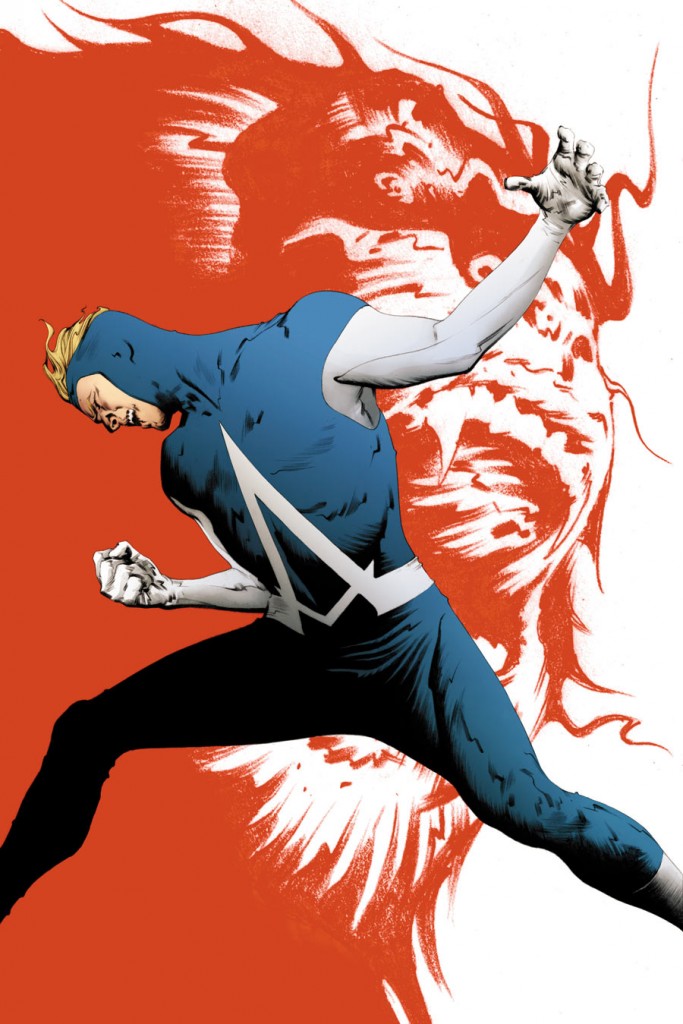 ANIMAL MAN 21. Great composition and white space. I like the simplicity of the Buddy figure. Nice contrasts in general. Wait…is that a lion or a monkey/gorilla…I may be too drunk to tell the difference…? Shit.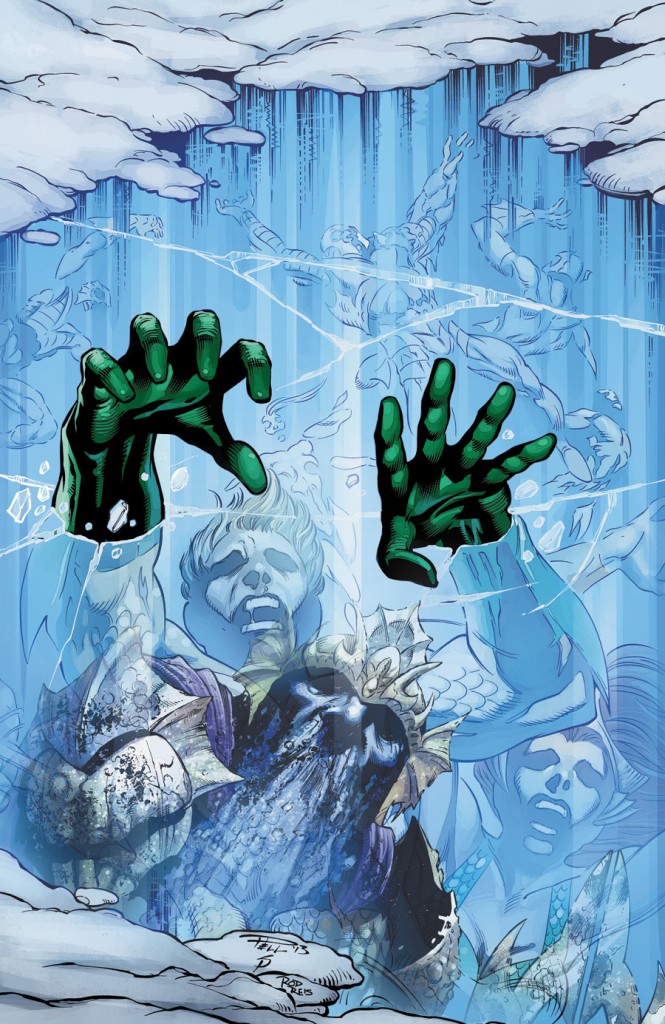 AQUAMAN 21. Wow. This sucks. Doesn't Aquaman have like…superstrength? Why can't he crack through some ice that is thin enough for his hands to peek out of in two perfect little holes. Also…even if he's in ice…there's water in there right? Shouldn't he be able to do something about that?  I mean, I get the effect they're going for, but the execution is just bad.
Here are the "rules".
If you'd like to see the full DC May Cover Solicits head on over to CBR.
There's plenty to ridicule in this bunch, as per usual. But as I said over on the Marvel post – I'm considering doing these drunk solicits a bit differently in the future – if I continue them at all.  So suggestions are welcome and encouraged. And here we go!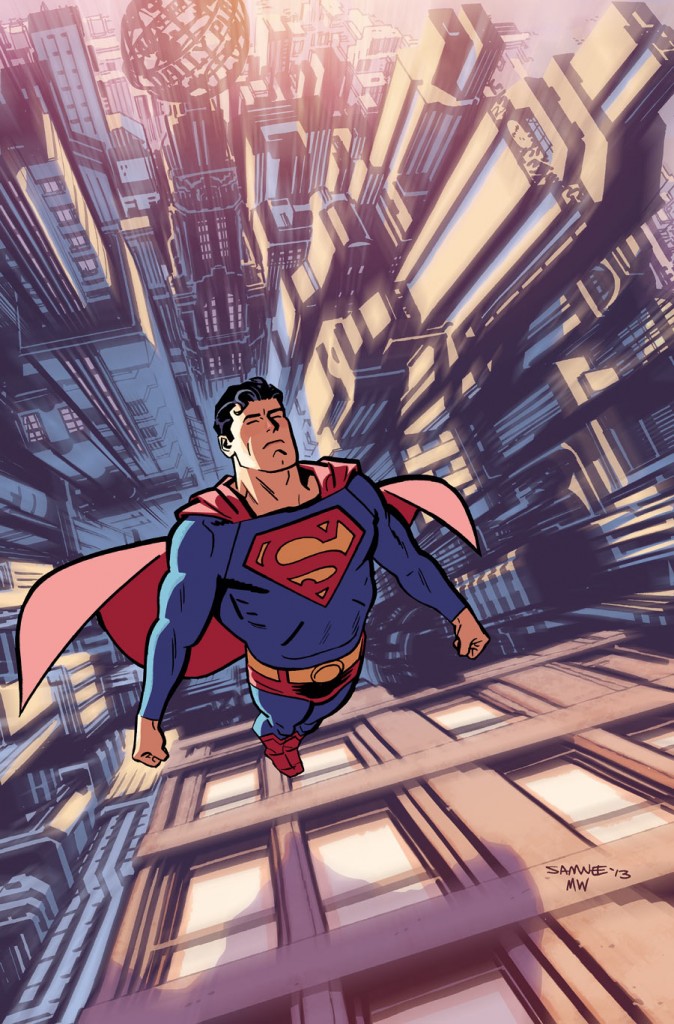 ADVENTURES OF SUPERMAN. Nice Samnee illustration…but everyone's been linking it to the Card fiasco, so I'm starting to hate it just from a Pavlovian fucking response.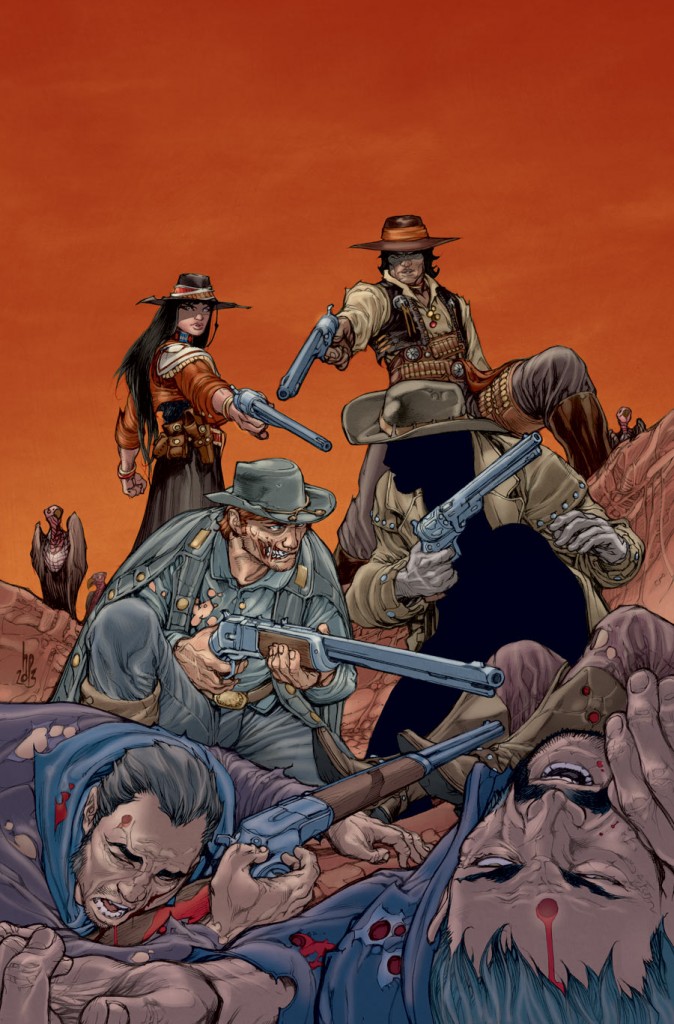 ALL STAR WESTERN 20. Um…why use "cheap digital blood" for a comic cover. A cheap TV show, sure, I get it, still hate it, but I get it. But a comic book cover…c'mon man. LOOKS TERRIBLE.  Also, wouldn't it be awesome if that guy in all black/shadow really looked like that? I'm guessing it's just to hide his identity though…so much cooler if this was the reality.
Here are the "rules".
If you'd like to see the full Marvel May Cover Solicits head on over to CBR.
Also, I'm actively taking suggestions in the comments for how to modify these "Drunk Solicits" going forward. Marvel has just upped their game so much that I feel the need to modify. I've thought about doing fewer and doing them individually…or doing them on tumblr…a few things. Lemme know if you've got a brilliant suggestion.
And congratulations to you, Marvel…you have officially ruined my fun! But as we all know I'd rather have smart, beautiful, non-offensive covers than a few cheap jokes once a month, so seriously…CONGRATULATIONS. You are making me proud, kid.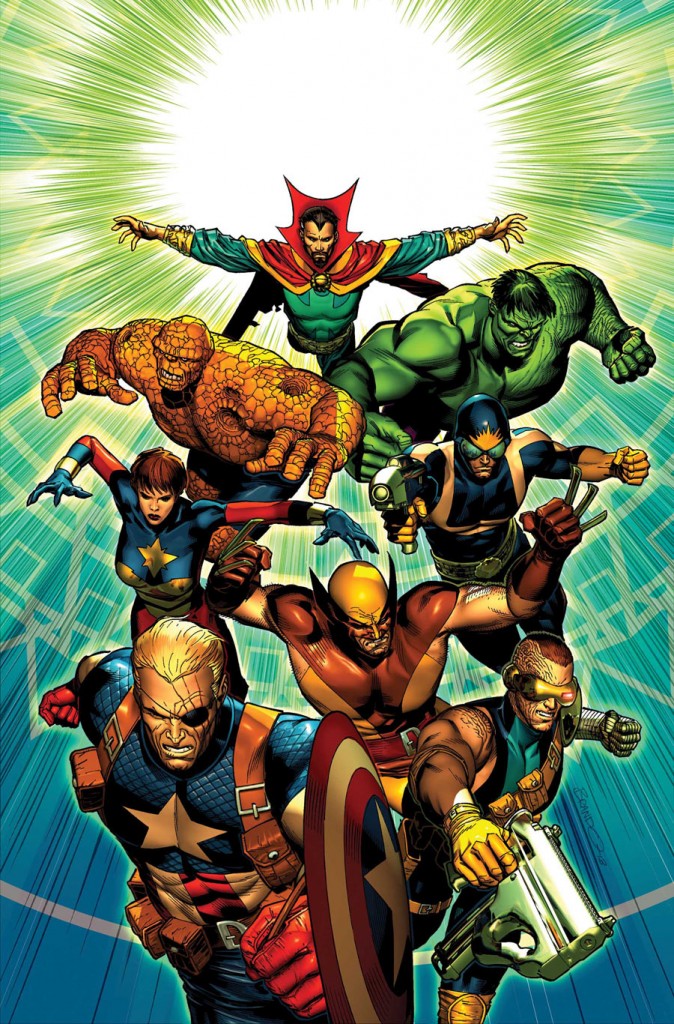 AGE OF ULTRON 7. You guys know I hate these no background backgrounds. Blarg. The illustration work is nice though.  And I appreciate whats her names costume…actually…who the fuck is that…kinda looks like Janet…but not in any costume I've ever seen before…who knows? Sound off in the comments!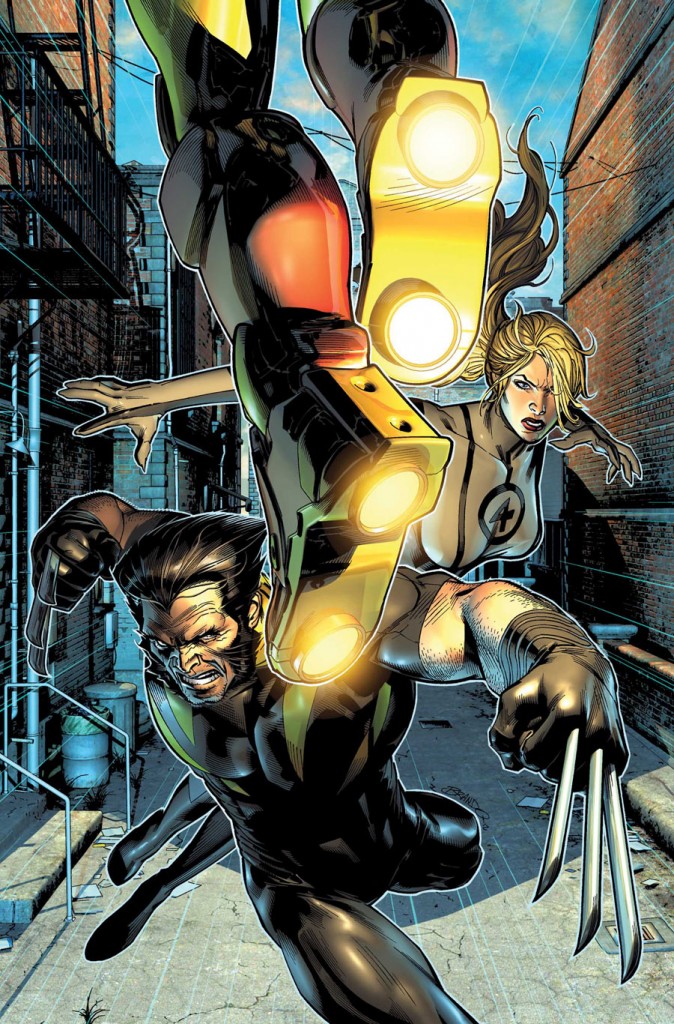 AGE OF ULTRON 8. This is a very clever perspective/reversal. I dig it. I'm not sure either of Susan's arms quite work though…one seems to disappear and the other seems like it's part "Mr. Fantastic arm."  Wolvie's claws seem a bit off model too…still, I said I like it, and I do. Huge points for inventiveness.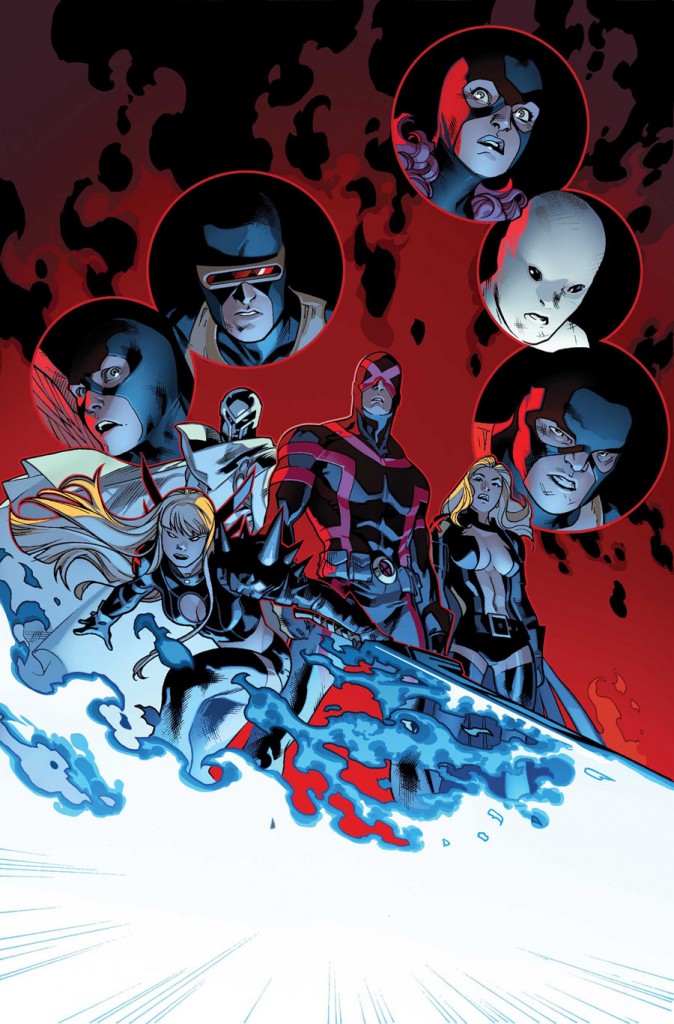 ALL-NEW X-MEN 11. Hmm. The floating heads aren't so bad when in a circle. They bother me much less.  That said, I gotta admit, I am not down with Emma's new costume. The problem is, that the Quitely costume from New X-Men was so much more innovative with its "X OF FLESH" so while I have no objection to Emma sporting skin, this seems much less creative, although it's a fun/weird change to see her in black. I'm also kind of lukewarm on Illyana's costume. I like the hotpants and thigh high boots (except they're the same as Emma's which doesn't seem like something Emma would stand for) and the boob window and bare midriff both together seem weirdly excessive.  Wow. I had a surprising amount to say about this cover. Also, it's very pretty. Gorgeous illustration work, and the color contrasts and positive/negative space is pretty damn cool.

If you somehow are able to avoid the internet at all times, and don't know when happened in Batman Inc. #8 then…SPOILERS…
Here are the "rules".
If you'd like to see the full DC April Cover Solicits head on over to CBR.
So these are the "much anticipated" (and I assure you that is the correct use of damn quotes) "WTF Certified" DC Solicits, so thanks to a brilliant discussion/suggestions by the lovely DCWOMENKICKINGASS and Bryan Q. Miller, I'm going to do an extra line with my guess as to what the WTF Certified image will be…as I'm sure you all know, it will almost never be a serious guess. Also, I'm too drunk to double-check each of these and make SURE they have "WTF Certification"…so I'm just doing them for all of them.
And because of this extra "fun," for the first time ever I'm going to do Marvel Solicits first and DC second so that I'm extra drunk for this WTF Certified bullshit.  Here goes!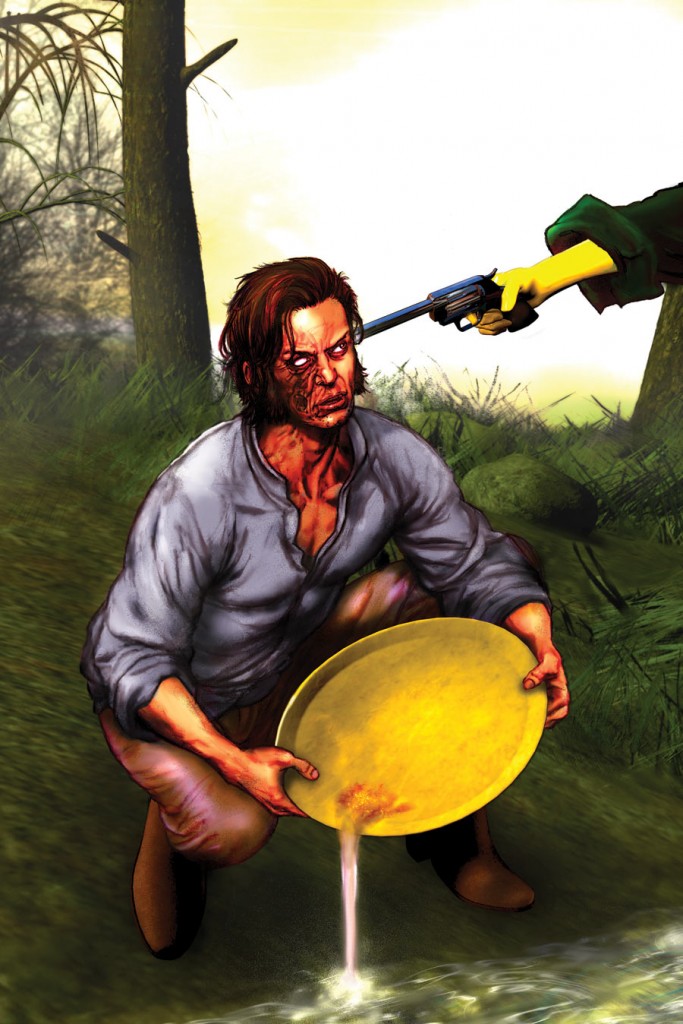 ALL-STAR WESTERN 19. Um…I don't know how much any of you know about Mormons…but this has a decidedly "Joseph Smith and his magic golden plates" vibe to it.
WTF CERTIFIED GUESS: I mean, if not for the gun I'd be tempted to say The Angel Moroni…actually, I'm gonna stick by that. This is a riff on the story of Joseph Smith and his golden plates and the Angel Moroni used a gun and we just didn't know that till now. Shocking!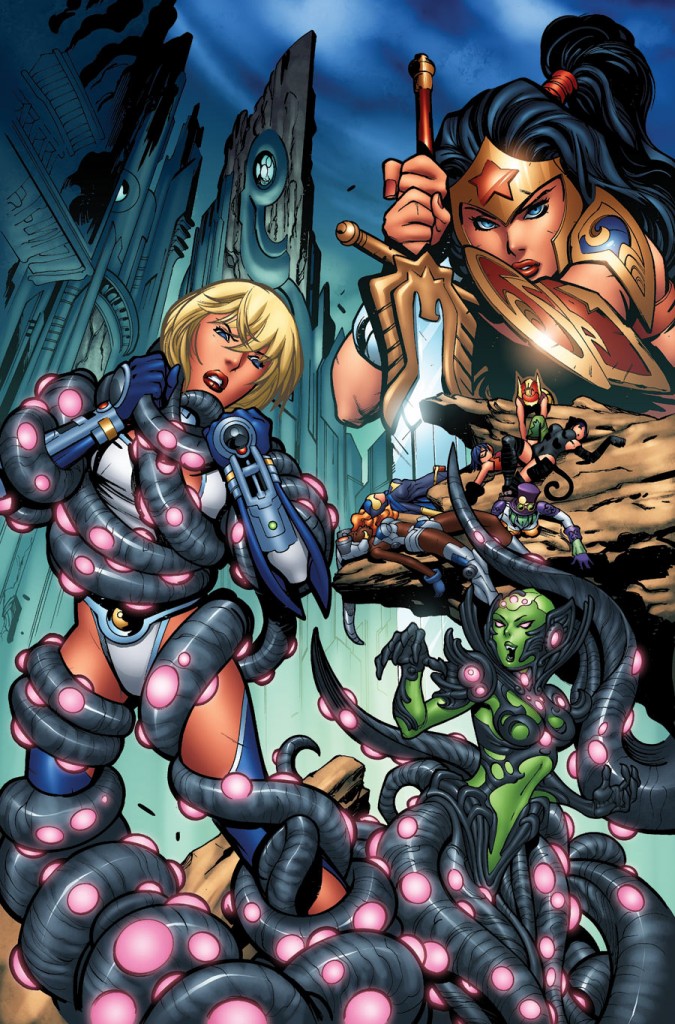 AME-COMI 2. I appreciate the restraint used with the tentacles and Power Girl's downstairs lady bits (downstairs lady bits…WHO AM I?!?). Why is Wonder Woman a giant?
WTF CERTIFIED GUESS: Moar tentacles? Just a guess.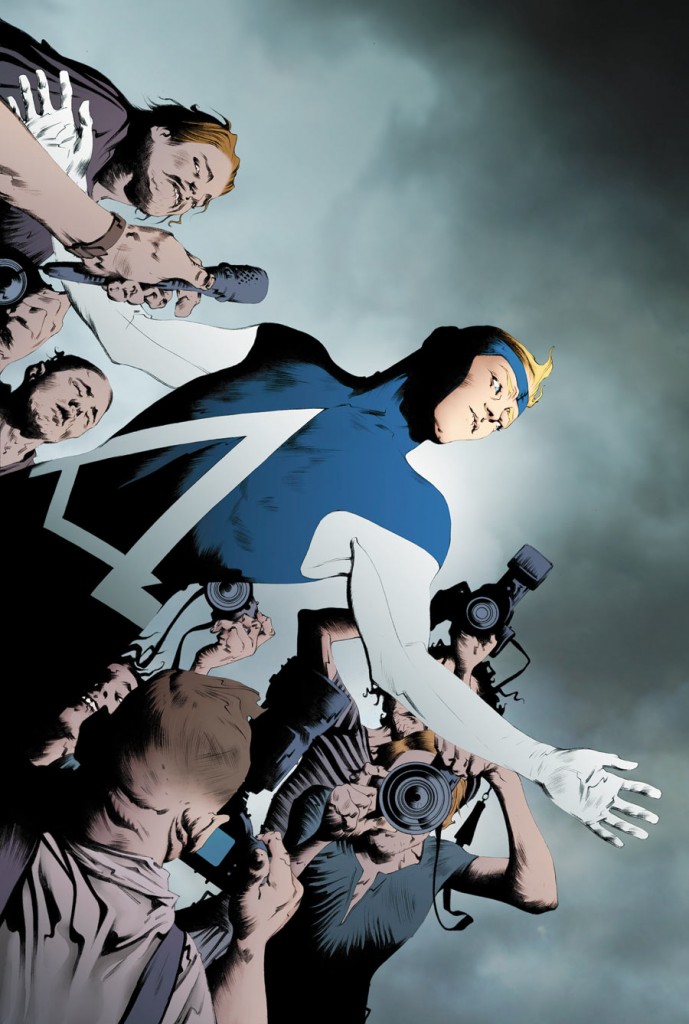 ANIMAL MAN 19. Gorgeous illustration work. Wonderful desaturated colors.
WTF CERTIFIED GUESS: Adoring fans?