Um…super NOT on time! Man guys, I'm sorry, I've got a ton on my plate right now and my horrible allergies are making all of it feel Herculean.
Rules: one cover from the "mainstream" (i.e. DC/Marvel) and one cover from the "indies" (i.e. anything NOT DC/Marvel).
In the mainstream corner we have Jamie McKelvie's Young Avengers #8, doing it again – two issues in a row – and twice in a month – nice! What I love most about this cover is that though it's visually striking and very pretty on just face value, it's in the details where your realize how incredibly smart and cool it is. Love it.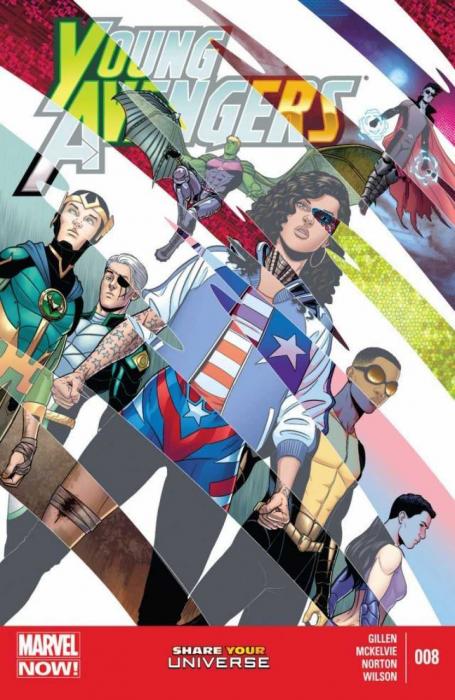 In the independent corner we have Matt Kindt's gorgeous Mind Mgmt #13, which is both gorgeously illustrated (watercolor? got to be) but more importantly content wise, it's just so surprising and awesome. Perfectly executed to feel all sweet and 1950's and then "oh, yeah, she's got a semi-automatic." AWESOME.