You are currently browsing the category archive for the 'female positive' category.
It's been a while now since I engaged in a full on rant. Stop on by She Has No Head! to see what all of the fuss is about this week.
Here's a hint: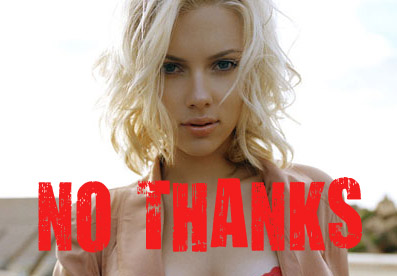 So yeah. I wrote this thing about the latest Wonder Woman controversy for She Has No Head! this week. I hope you'll all go read it, because I feel strongly about it and it's liable to stir up yet another shit storm and I'm sure I'm going to need all the support I can get. Comments, welcome, and much needed! Thanks guys.
For those of you expecting 3 Chicks today, we'll be back in April with two new episodes and two AMAZING guest stars. Stay tuned!
A new She Has No Head! about Ben Caldwell's YA Wonder Woman Pitch, and the need for mainstream comics to court new readers, and women readers, is up.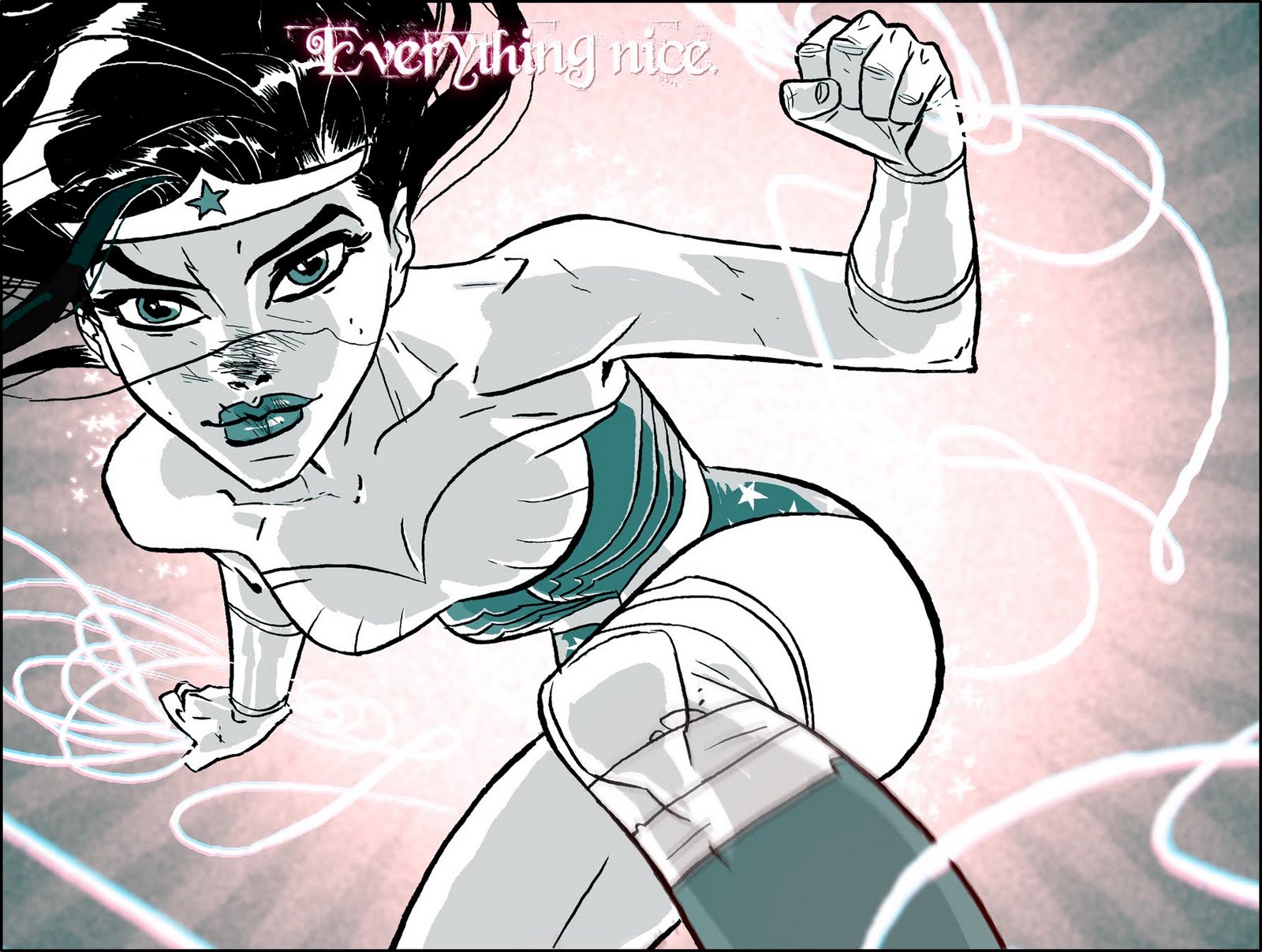 I know this blog has been all COMICS!!!!! lately, but it's also been all WOMAN POWER!!! lately too, and so this post is more about the latter…but I'll try to find a way to jam COMICS in there too.  Here goes…in April, I, despite my reclusive nature, attended Hope Larson's Drink And Draw Like A Lady East Event in Manhattan (and wrote about it here) and had the opportunity to meet a slew of interesting women.  One of those women, the fantastic and charming Kristen Dolle, is the founder of a new media agency called Pink Brick House.  Pink Brick House purports to be "The Future Of Women In Media" which, as you can imagine, is a concept I'm more than happy to get behind.
The last month has been incredibly busy for Pink Brick House as it has ushered in the launch of their website, real growth on Facebook, and most recently, a partnering with up and coming fashion company Sammy Davis Vintage for the event: STYLE AND PURPOSE in the East Village this Saturday.
So if you're in the NYC area on Saturday June 19th, I urge you to check out the Style and Purpose Event, which is sure to be full of great fashion to buy, talented creative people to connect with, and certainly alcohol of some kind…and what's better that for an afternoon in NYC?
The Details:
What: Style & Purpose Event: A Curated Sale
Who: Pink Brick House & Sammy Davis Vintage
When: Saturday, June 19th from 2-7pm
Where: 156 Second Ave, Apt 6B (entrance is on 10th St).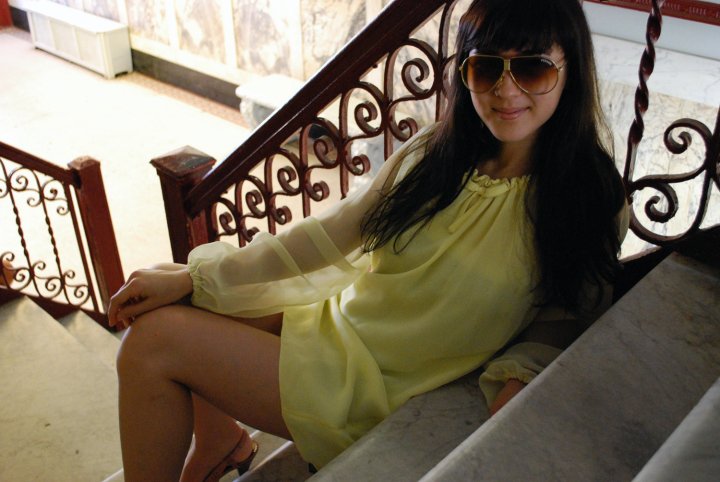 My She Has No Head! interview with comics creator Hope Larson was discussed and linked to today in an excellent post on Jezebel by Latoya Peterson about Girls, Comics, and Rashida Jones new book Frenemy Of The State.
Any day I get linked to on Jezebel is a good day…plus…the comments are mostly full of happiness, encouragement, and excitement…rather than the opposite of all that. Thanks to Latoya and Jezebel.  Check it out.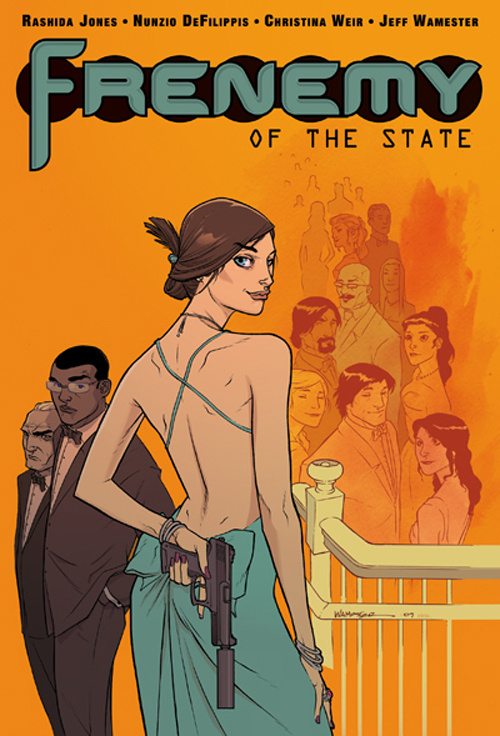 The following is a selection of comics released this week (6/3/10)* that focus heavily on women in comics – whether that be characters, creators, or even readers.
The books are rated as BUY, TRADEWAIT, or SKIP.
*It should be noted that this list will focus on North American/English releases as that's mostly what I have access to.  Additionally, as I am in general unfamiliar with Manga, I will not be including Manga titles in my lists.  For some great reviews and discussion of Manga titles I urge you to check out Danielle Leigh on CSBG.

Thanks to Memorial Day we're a day late on comics here in the US, but no fear, here's what you should buy this week on the female positive tip…there weren't a ton of female focused books, but what was out, was pretty great…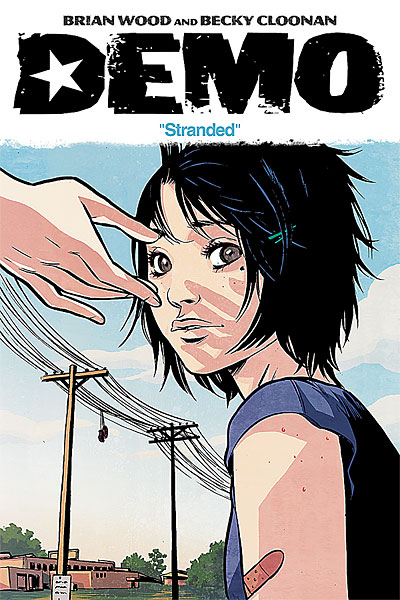 DEMO #5 (of 6).  Brian Wood (writer).  Becky Cloonan (artist).  Vertigo. 32 Pages. $2.99.  Includes 22 page story, notes and sketches by Wood and Cloonan, and a two-page preview of Demo #6.
The quality of this book continues to be no surprise.  I think this was one of my favorite issues yet.  Like the rest of the series the story feels both realistic and grounded yet with supernatural or unusual elements that twist the story in interesting directions.  As always however, it's Wood and Cloonan's ability to capture characters and tell moving stories that surprise that sells it.  Demo Volume 2 has been a home run as far as I'm concerned and this is no exception. BUY.