You are currently browsing the category archive for the 'feminism' category.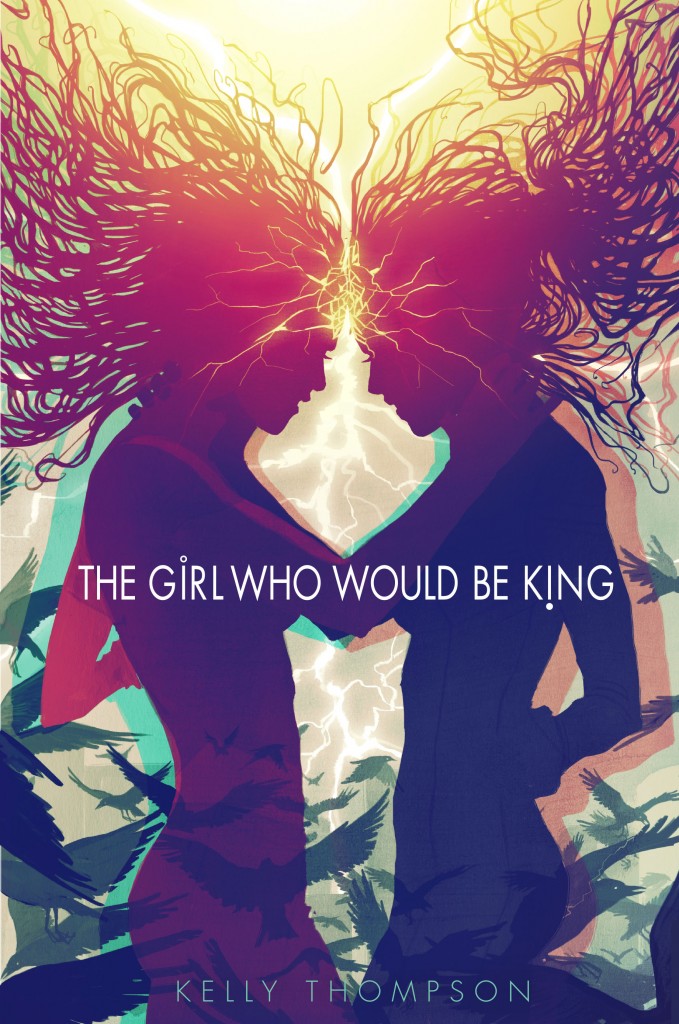 After all this time, for those of you down with e-readers or down with reading on your computer, THE GIRL WHO WOULD BE KING is available to buy if you missed out on the Kickstarter!
You can buy it now on Amazon, and if you prefer to read on an iPad, Nook, or anything other than a Kindle, you can also buy now from Lulu and if you don't have an account with Lulu, don't worry, you can easily buy through paypal via Lulu.
And for those of you that have already read, or are reading and might finish soon – I would really appreciate honest reviews on Amazon, Goodreads, and Lulu. Reviews can really make a difference, especially for self-published work, as buyers are naturally more hesitant.
Anyway, thanks for everything guys, more information and images and cool shit coming your way soon, I'll make sure to update here, but if you haven't been to the website, there's tons of great information and images there as well. Oh, and if you want to read a twenty page preview – go here to read online or download the pdf.
BUY! BUY! BUY! 
It's been a while now since I engaged in a full on rant. Stop on by She Has No Head! to see what all of the fuss is about this week.
Here's a hint: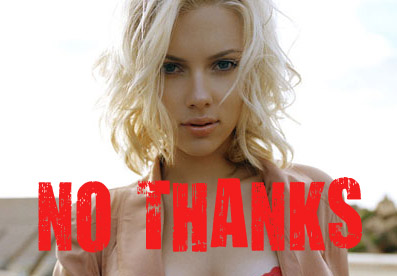 Woo. Been very busy. Here's some stuff I've been up to, please check out anything that appeals to you!
I wrote about The Hunger Games for Lit Reactor. It went up yesterday and it's a "Book vs. Film" piece…so you just know that's going to be fun!
Oh yeah, I reviewed some book you guys might have heard about – Avengers vs. X-Men #1 – for CBR, it's up now.
I wrote a review last week for CBR for The New Deadwardians #1, which was excellent, and I urge you to check out the book.
I also wrote a review for Daredevil #10, which if you're not on board with already, you should get on now! Very good stuff.
I was a guest on the excellent Hideous Energy podcast last week to talk more about Wonder Woman #7 and a bunch of other awesome (and not awesome) things – it's one of my favorite podcasts yet – so please give a listen!
All of you know how I love (and hate) comic book covers, so if you haven't already, make sure to check out this week's She Has No Head! which features 25 of the best superheroine comic covers of the past year.
OH! And I got this 100 kinds of awesome nomination from Hooded Utilitarian for "Best Online Comics Criticism for 2012″…I'm pretty much in there among giants, so it's just an honor to be mentioned in the same post with them.
I've mentioned before that I have an essay called "I am Sisyphus, and I am Happy" in the new book Chicks Dig Comics from Mad Norwegian Press, a certain 3 Chicks Review Comics co-host also has a piece in the book and we are sandwiched in there with some truly epic people including Gail Simone, Jill Thompson, Colleen Doran, Marjorie Liu, Greg Rucka, Mark Waid, Jen Van Meter, Carla Speed McNeil, Terry Moore, Jill Pantozzi, and so many more! So check that out if you haven't already – it releases on April 10th.
Oh, and a new Audioshocker "Podcast with Ross & Nick" is up – I chat with Nick and Ross about "continuous on-tap properties" and fans reactions to them.
And of COURSE you all have your copies of Womanthology, right?!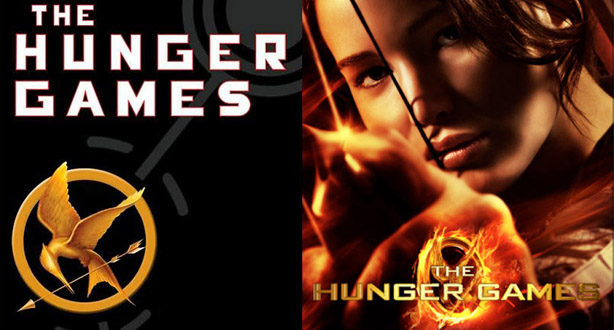 So yeah. I wrote this thing about the latest Wonder Woman controversy for She Has No Head! this week. I hope you'll all go read it, because I feel strongly about it and it's liable to stir up yet another shit storm and I'm sure I'm going to need all the support I can get. Comments, welcome, and much needed! Thanks guys.
For those of you expecting 3 Chicks today, we'll be back in April with two new episodes and two AMAZING guest stars. Stay tuned!
There's been this huge shitstorm on twitter (and subsequently on blogs, websites, and forums everywhere) over the last few days regarding a comment cartoonist Kate Beaton made about sexism.  It was a mild comment, intended, I believe, in goodwill, to just educate people about being aware of some stuff that's pretty offensive and not okay to say to cartoonists – of any gender really, but yes, specifically women, since that's who 99% of these kind of things are said to.  If you follow any comics professionals on twitter you probably got an eyeful…though it's ridiculous trying to follow cohesive arguments on twitter…so you may have thrown up your hands in frustration and given up as I often do.
I've been thinking about this for days.
I thought about writing about it here, but after getting in a massive fight about it with my significant other, decided it was a third rail I just shouldn't touch.  But then today I read a comic by Gabby Schulz and I realized that it's my responsibility as a woman that works in the comics world to stand up for what I believe – which is that Kate Beaton and the others that have stood with her publicly are 100% correct.
The bottomline is, regardless of the perfectness or accuracy of Beaton's initial example, it's just not okay to say sexual and intimate things that put people's bodies on display to professional people, even if you think it's a compliment because she's HOTT.  We (again, all comics professionals, but especially women comics professionals) work very hard to divorce our personal physicality from our work, because it's not something that should have to go together.  The same way no man should be expected to be SUPER sexy while he's busy being brilliantly talented and bringing me awesome comics, it's unfair to tie a woman's hotness (or lack thereof) to her work, again, yes, even if you think you're being nice and complimentary.
The two things don't go together, and should in fact have nothing to do with one another, and linking them is a problem.  Consider that what you find to be a compliment, is immediately and inexorably linking that woman's work to her sexuality and level of attractiveness to YOU.  What you think you're making about her, you're really making about YOU and how she applies to YOU.  And in many cases, for many women, it feels threatening.  Consider – at a minimum – women who are not straight and not interested in YOU and women who have been victims of sexual abuse (which at 1 in 6, makes the odds pretty high that you'll eventually say this to a woman who has had a history of sexual violence perpetrated against her at one time or another).  But even if you're lucky enough to say it to a straight woman with no history or triggers that doesn't seem to mind – it's just not appropriate.
Ladies are tough, nine times out of ten, we laugh this kind of stuff off or ignore it because we are used to it, because we've trained ourselves to try not to care, because we've learned that it's usually a bigger hassle to deal with it than to sweep our feelings under the rug (case in point, the exact shitstorm that is going on now).  But that doesn't make it right, and sweeping it under the rug means that nothing gets fucking better, and in many cases people don't even know that what they're doing is offensive and wrong, because they didn't intend for it to harm anyone.  But if we needed any proof that this stuff goes on in high numbers it's evident in the vitriolic sexist response to Beaton's simple bit of advice to fans, which was essentially – make it about the work, the same way you would for any creator, and not about whether you'd bang us or not with your awesome penis.
Let me lastly say that there are TONS of dudes that are supportive and progressive and that get what Beaton and others are talking about and have been and continue to be wildly supportive in breaking down these barriers and making things equal and civilized so that we can all just be treated like human beings.  There are also tons of dudes that might have made the mistake of saying something like this to a creator, without ever realizing why it was wrong, but have now learned something (which was the intent I believe of Beaton's tweet in the first place)…so this is not some JUDGMENT OF ALL DUDES.  It's not.  Plenty of you are awesome and show it every day.  But there are also plenty of asshats that need some education and unfortunately they're a big vocal aggressive group, one that's especially prevalent on the internet.  And I'm not going to pretend there aren't asshat chicks too.  There's plenty of them.
Anyway, I don't have the time, energy, or emotional fortitude to go further – and I certainly can't do it with as much charm and grace as Gabby Schulz, so I'll just put myself out there publicly with Kate and her supporters and post a page of Gabby's strip, and link to the rest of it.  Check it out.
New She Has No Head! is up – an indepth review of Neil Young's Greendale…a significant feminist work.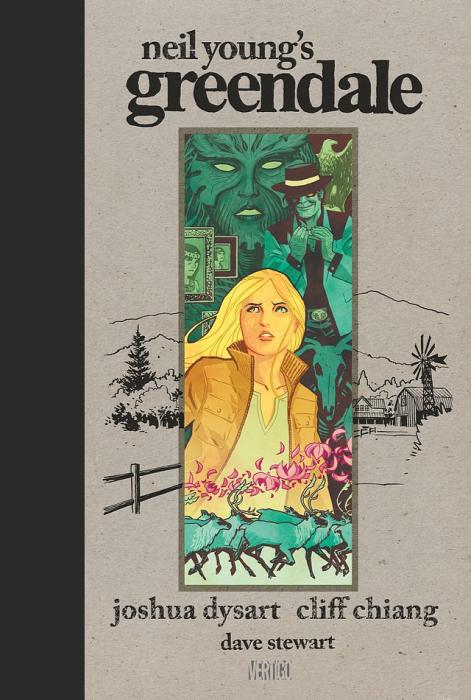 The following is a selection of comics released this week (6/9/10)* that focus heavily on women in comics – whether that be characters, creators, or even readers.
The books are rated as BUY, TRADEWAIT, or SKIP.
*It should be noted that this list will focus on North American/English releases as that's mostly what I have access to.  Additionally, as I am in general unfamiliar with Manga, I will not be including Manga titles in my lists.  For some great reviews and discussion of Manga titles I urge you to check out Danielle Leigh on CSBG.
AVENGERS ACADEMY #1.  Christos Gage (writer).  Mike McKone (art).  Jeromy Cox (colors).  Marvel.  40 pages.  $3.99.  22-pages of story, a very weak 6-page character bio section, and a 2-page Marvel/Gage interview.

Unfortunately this was a bit of a let down to me and didn't live up to the preview pages (which I was really excited about).  The character work – and I know it's a lot of new characters to introduce and so that's challenging – but it's not very strong except for with Veil/Maddy and in that same vein I just think Gage tried to do too much in to short a time with the story.  McKone's art is lovely, but the storytelling/pacing/expressions are pretty weak.  Again, I thought the storytelling was really solid in the first 6-ish pages but it falls of considerably as the issue progresses.  Also…I talk about "swimsuit" costumes for female superheroes a lot here and on She Has No Head!, but nobody has Tigra beat in the "swimsuit category"…is this really necessary?  A string bikini is really her costume?  Seems ridiculous and dated and…did I say ridiculous?  It's nice to see all three new female leads appropriately dressed, but it sucks that their teacher looks like she's headed to a beach.  Anyway, I was much less excited about this today than I was last week.  Bummer.  I'm still going to give it a few more issues to improve, but for now I can't rank it any higher than a TRADEWAIT.
My She Has No Head! interview with comics creator Hope Larson was discussed and linked to today in an excellent post on Jezebel by Latoya Peterson about Girls, Comics, and Rashida Jones new book Frenemy Of The State.
Any day I get linked to on Jezebel is a good day…plus…the comments are mostly full of happiness, encouragement, and excitement…rather than the opposite of all that. Thanks to Latoya and Jezebel.  Check it out.