Just a quick shout out to all of you that were so instrumental in helping us fund STORYKILLER, and more than that, be absolutely DOMINANT in doing it.
THANK YOU!  And for posterity, and bragging rights (for all of us, cause this is a community win!) here's the final page screencap: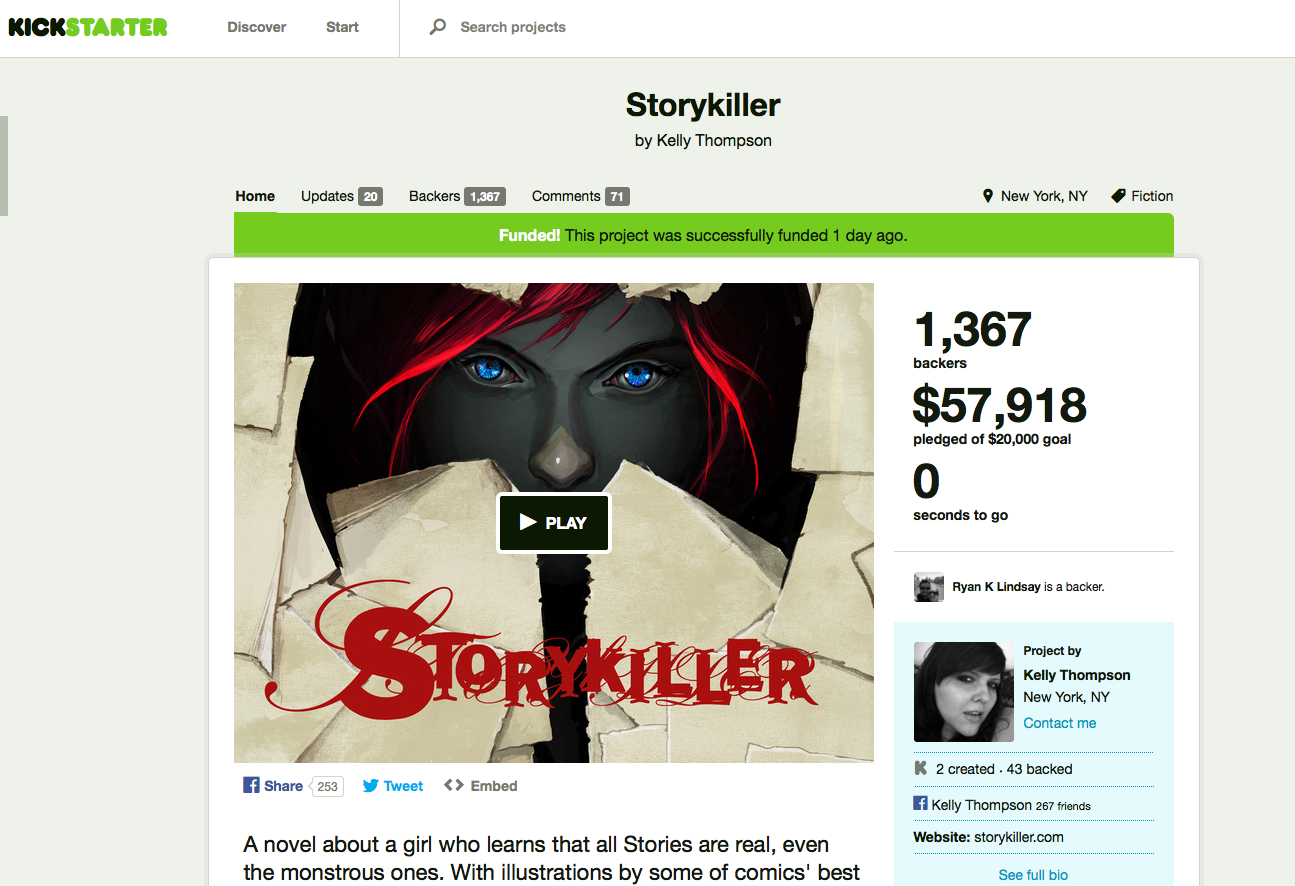 I hope the novel meets (nay, exceeds!) your expectations, though to be honest, both are going to be tough given the incredibly talented artists that lent themselves to the project – and the general success of the campaign – but I'll try my best.
If you're anxious for more on Storykiller and haven't checked out the website in full, make sure to do that, there are lots of hidden pages and fun things to find like bios and an "official Storykiller Playlist."
If you're not already following STORYKILLER on Facebook – please consider doing that. And DEFINITELY add us on Goodreads!
Thanks again, everyone. It takes a village and all that. So thank you, my village!
xo
kelly