You are currently browsing the category archive for the 'lists' category.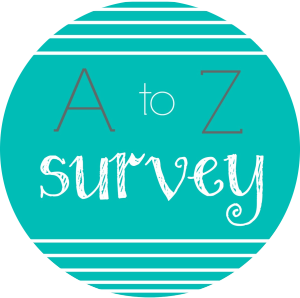 These are always fun and I haven't done one in…ever? Saw it over at Poisoned Rationality where THE GIRL WHO WOULD BE KING was mentioned as one of her "Hidden Gem" books – THANK YOU!
AUTHOR YOU'VE READ THE MOST BOOKS FROM: Hmmm. Hard one right off the bat. As an adult I don't read an "entire author's collection" much, mostly just because I have so many books on my to read list it takes me a while to get around to reading multiples. I've read three or four from Neil Gaiman (plus all his middle grade stuff), I've read about half a dozen Anne Rice books, and I've read Suzanne Collins HUNGER GAMES trilogy at least twice. But if I look at my whole reading life it's probably Christopher Pike. I devoured those puppies (dozens of them?) as a teenager – and many of them still hold up on adult re-reads FINAL FRIENDS TRILOGY forever, yo!
BEST SEQUEL EVER: Woo. Another tough one. Again, as an adult I don't read series near as much, though as  an adult I've begun exploring more YA and as a result I've dipped my toe in more series/sequel books (I haven't been that impressed with most of them quite frankly). I do think maybe Susanne Collins CATCHING FIRE was one of the best sequels I've read, if only because after re-reading HUNGER GAMES last year before the film came out I finished it and immediately had to pick up CATCHING FIRE and tore through it in a day. So yeah, I'll go with CATCHING FIRE – Peeta forever, yo! (now I'm going to have to end all of these with yo!)
CURRENTLY READING: Always more than one. Re-reading Mary Shelley's FRANKENSTEIN, finally started Larsson's THE GIRL WHO PLAYED WITH FIRE, and I also picked up Jo Nesbo's NEMESIS yesterday. Really feeling the "detective fiction" thing these days. Speaking of detective stories, did you guys see PRISONERS?  SO GOOD.
DRINK OF CHOICE WHILE READING: In the cold months, coffee preferably with some French Vanilla creamer and a bit of sugar. In the brutal hot horrible miserable months, Vitamin Water Zero (Go-Go flavor) partially frozen from being in the freezer. It's a whole THING, don't ask.
E-READER OR PHYSICAL BOOK: I will never give up on physical books, I LOVE them. But I confess that the convenience of the e-reader, having a whole library at my fingertips is and the immediacy is getting more and more appealing. It's especially awesome when it's a huge heavy print book (i.e. wishing I had gotten both Susan Palwick's giant SHELTER and Joe Hill's giant NOS4A2 on Kindle instead of print…so heavy.)
FICTIONAL CHARACTER YOU PROBABLY WOULD HAVE ACTUALLY DATED IN HIGH SCHOOL: 
So I already gave you guys some DC Drunk Solicits to help ring in the New Year (look for Marvel to show up on January 1st – it's the way to start the year off right! Or at least help you nurse that hangover).
I also already gave you my comics Best and Worsts for 2012 over on She Has No Head!
And I promised to stop ignoring the blog…so what else is there to say?
Well, I'd love to give some love to all those people that have been so supportive of TGWWBK over the past months. First and foremost to those awesome folks that gave me awards. You people rock especially hard:
James Whatley over at WhatleyDude says THE GIRL WHO WOULD BE KING is one of the three best books he read this year. YES!
James and Brandon over at the awesome Comics! The Blog give THE GIRL WHO WOULD BE KING "Best Novel Our Friend Published"
And Seeley James gives THE GIRL WHO WOULD BE KING "Most Innovative Thriller for 2012″
All high praise indeed…even if I was possibly the only nominee in James and Brandon's category!

You can check out excerpts from all sorts of reviews on the updated TGWWBK website, including perhaps my favorite quote ever "… Lola is a hungry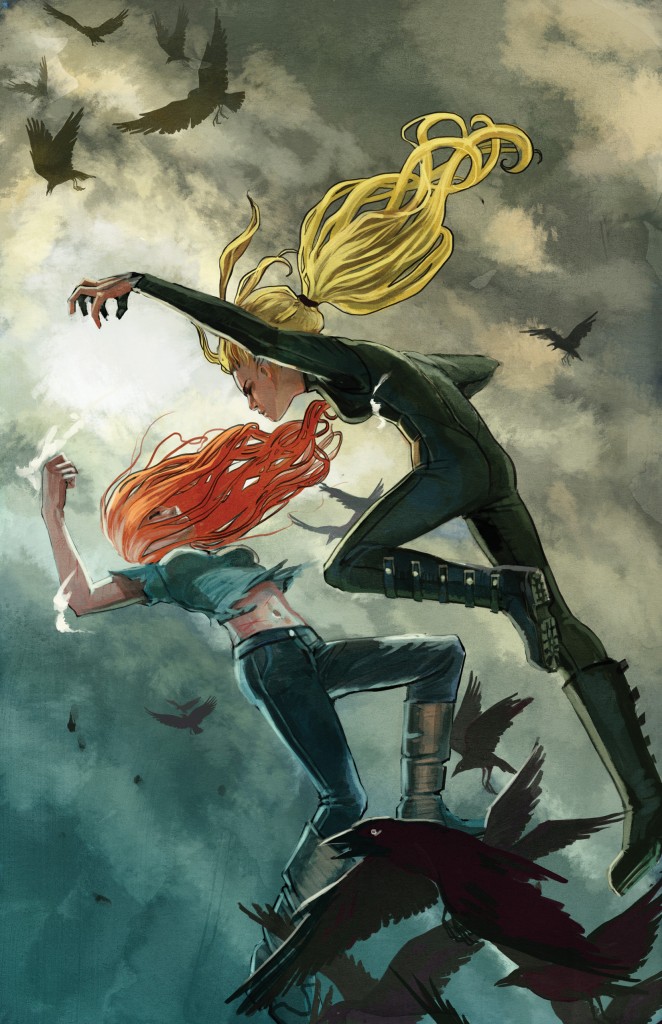 conqueror, claiming her title by force and seeking out further fortune like a would-be Ghengis Kahn in a catsuit." (courtesy of January Hooper on Amazon).
I've also started up a TGWWBK Fan Art Page which already has some gorgeous submissions (submit directly to me at: 1979semifinalist[at]gmail[dot]com) to get yours up on the website.
Of course there's also the store, where you can buy limited edition hardcovers, all sorts of swag, limited edition prints, and even the mysterious "blue envelope."  If you prefer the ease of Amazon you can buy a digital version there, or a paperback edition there. You can also get the paperback version on Lulu (I actually think it's a bit superior in quality to the Amazon version even though the thumbnail on Lulu is really blown out and saturated for some reason).
OH, and TGWWBK finally has a Facebook page. Please check it out and like/follow/whatever to keep up with all the news that's fit to print…er…type.
What else?  I'm still writing for Lit Reactor, doing reviews for CBR, and of course doing She Has No Head! for CSBG. 3 Chicks is still ongoing of course (in fact, our big "end of the year" episode full of bests and worsts will go up on Monday).  I've also picked up another freelance gig doing comics reviews for Publishers Weekly, so I'm a busy busy girl. There has been some development on my first comic book mini-series (Heart In A Box) but nothing solid yet. Cross 'em if you got 'em!
Perhaps most important and relevant for 2012 is that I got a new agent and I feel really lucky that I was able to leave an agent and also get a new one within the same year. My new agent is amazing and I'm working on revisions to my new book (unrelated to TGWWBK) now, so stay tuned for development there. I'm still out of work, but I feel like the universe is actually taking pretty good care of me right now…thanks in large part to all of you. SO THANK YOU.
So I'm off to eat a bunch of cheese and crackers and probably some fruit, and drink far too much Veuve as I ring in the New Year, so Happy New Year to you all and here's to an even better 2013 – for all of us!
A new She Has No Head! is up.  That's right, kids, it's my "Bests (and a few worsts) of 2012″
Head on over to check it out.  And here's a hint…it's Hawkeye/Saga-rific!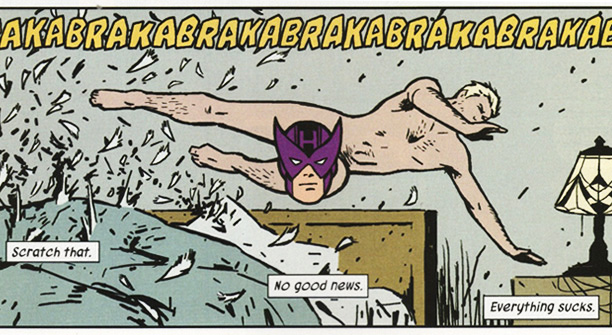 So I've got a nice fun and light new piece up on She Has No Head! this week called 25 Great Superheroine Covers Of The Past Year. It was originally intended to be a companion piece to my 25 Great Superheroine Moments in honor of Women's History Month. But then the whole Wonder Woman #7 thing happened and well…you all know.
Anyway, so head on over for this late addition to Women's History month!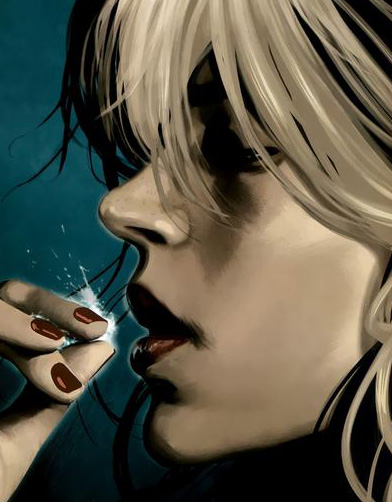 A new She Has No Head! is up…a list of 25 Great Superherione Moments.  Inspired by Sue's new Tumblr – THIS! - I compiled some of my favorite goose bump inducing moments for women in superhero comics. Enjoy!
You know what definitely made the list?  THIS!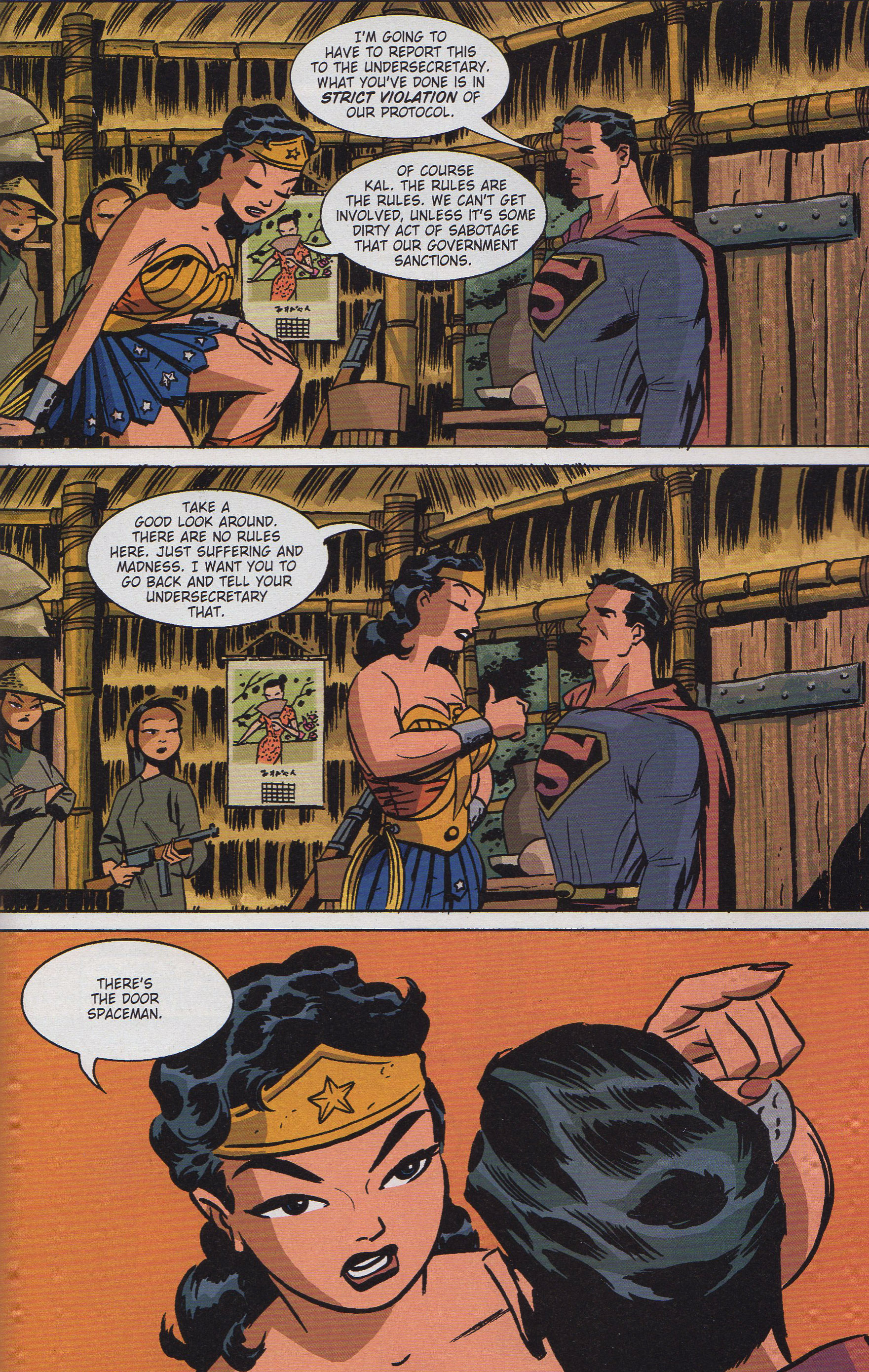 So over on She Has No Head! I mentioned that two categories, "Best Cover" and "Best Single Issue" were incredibly hard to decide this year thanks to an influx of great stuff I had trouble deciding between.  As a result I decided to do a top 25 "Best Single Issues" for 2011 on 1979.  As I noted on She Has No Head! there are some notable absences here, largely due to gaps in my reading. Off the top of my head I'd say the most glaring absences are DMZ, Scalped, and Daredevil, all of which I am significantly behind on. Because I have written about almost all of these issues elsewhere, I'm not going to do paragraphs on each of them.  You can find detailed CBR Reviews for 17 of the 25 below at this link.  And if you have questions about any other titles I didn't do reviews for, just ask and I'll be happy to talk about them in the comments.
All that said…these are my "25 Best Single Issues of 2011″…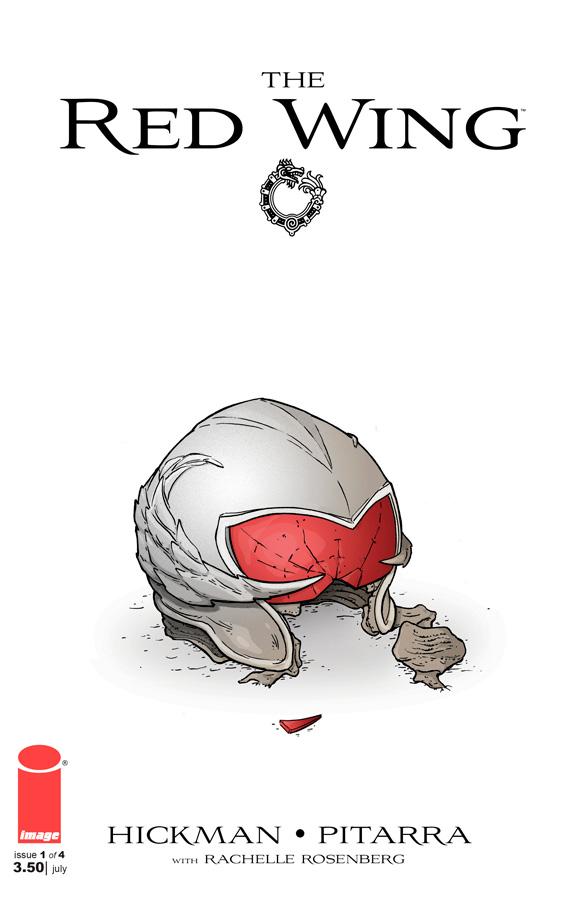 025.  THE RED WING #1 by Brian Hickman, Nick Pitarra, and Rachelle Rosenberg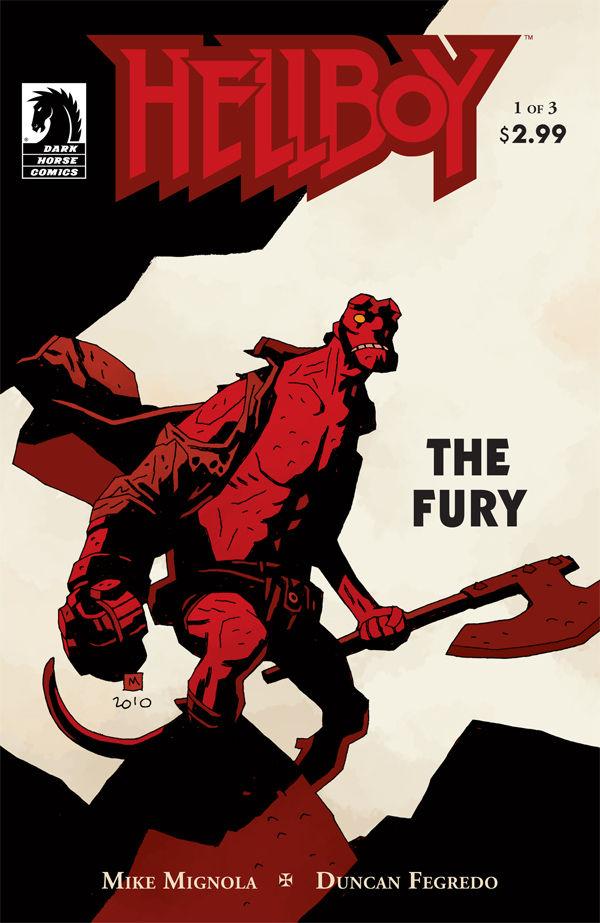 024.  HELLBOY: THE FURY #1 by Mike Mignola, Duncan Fegredo, and Dave Stewart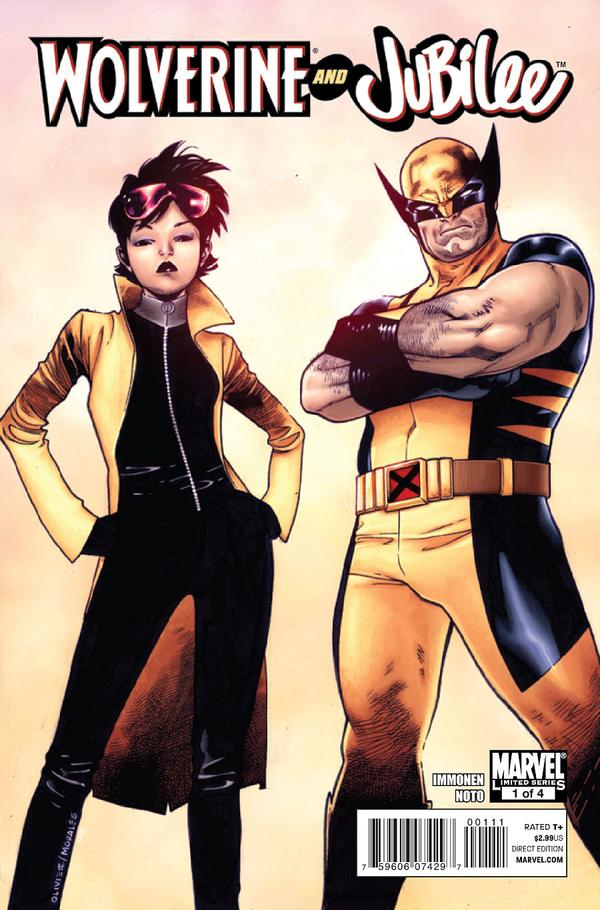 023.  WOLVERINE & JUBILEE #1 by Kathryn Immonen and Phil Noto
A new She Has No Head! is up and it's my Third Annual Awesome Women In Comics Holiday Gift List…head on over and see what 2011 gifts you should be giving…or asking for!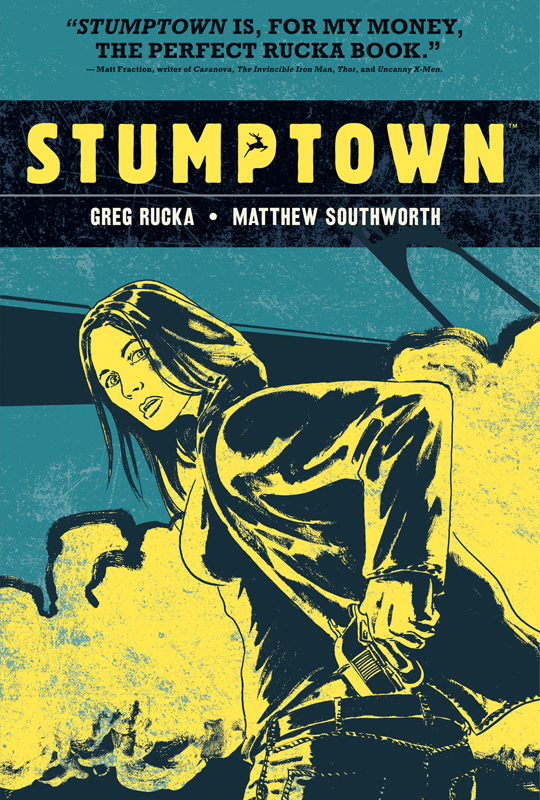 Our last list of December (and of the year) to close out 2010 – check out the new She Has No Head! for a list of 2010′s 'Bests', and a few 'worsts'.
Happy New Year to you all!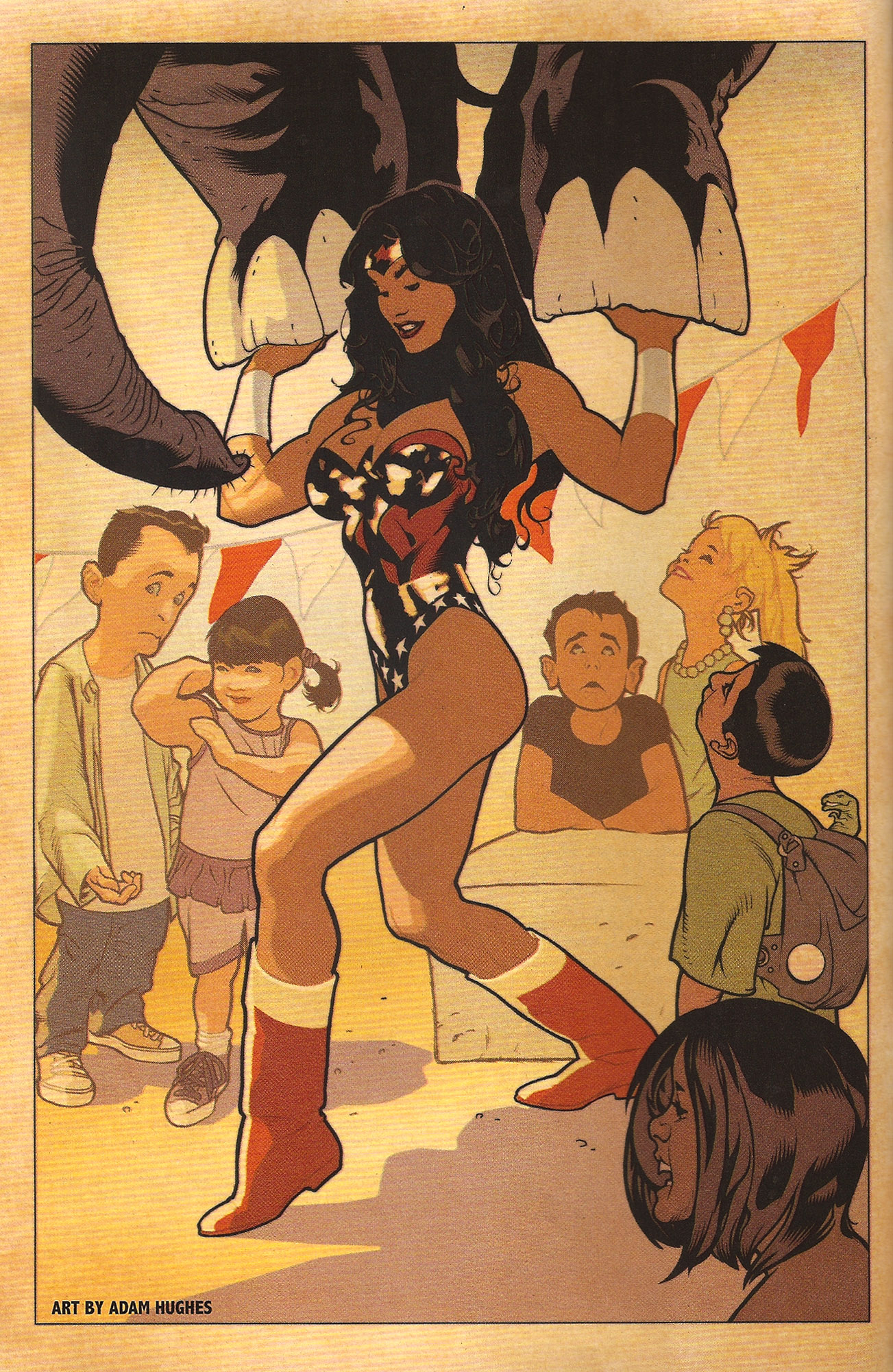 Head on over to CSBG for the latest She Has No Head!, my second annual "Awesome Women In Comics Holiday Gift List".  Enjoy!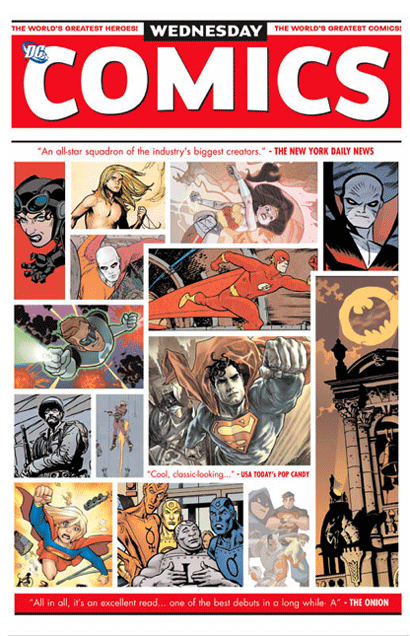 If you want to read what this series of posts is all about, go here.
Disclaimer:
So I thought I'd do a pros and cons for each of the cities (NYC and LA) based on 15 categories of my choosing – i.e the kind of things that are important to me about a place that I chose to live. For example, since I don't have any children, so you won't see "education" on the list, but I do love to eat sandwiches, so "food" will definitely be on the list.
Keep in mind these are MY pros and cons…pros and cons that I have come to after living in LA for five years (2000 – 2005) and then living in New York for five years (2005 – 2010).  This is intended to be a fun (and funny) list, and is not to be taken seriously, but I hope some of you, especially those of you who have lived in both places (or experienced them) will enjoy it. You can read parts one through fifteen starting here.
15.  DIFFICULTY LEVEL
I think we all know the answer to this one.  New York is one of the hardest places to live…certainly in the United States…and it's a fact that most New Yorkers are proud of.  You have to be at the top of your game to survive here, let alone thrive, from the competition for jobs to the cost of living and the sometimes inconvenience of urban living.  It's an intense passionate city that really doesn't sleep and while I've for the most part been successful in adjusting to the NYC lifestyle, even five+ years in I sometimes find the city frustrating and inconvenient.
Sometimes I just want to be able to get in my car and go to Target and not worry about carrying crap back on the subway or splurging $20 for a cab ride.  New York is a far more difficult city to live in across the board, and who wants things to be SO HARD all the time, especially as you get old (which I totally am). Advantage:  LA
And the winner IS…in a tight race…Los Angeles.  L.A. is the city for me, based on this highly scientific (not) breakdown after five years spent in each city. Adam…pack your bags…time to head back out west!