You are currently browsing the category archive for the 'vertigo' category.
Sorta on time???
Rules: one cover from the "mainstream" (i.e. DC/Marvel) and one cover from the "indies" (i.e. anything NOT DC/Marvel).
In the mainstream corner we have Kris Anka's absolutely mind blowing Uncanny X-Force #10. I cannot even with how amazing this idea is from stunning concept to perfect execution. It's smart, highly relevant to the content within (which I WISH I like a tenth as much as Anka's covers), and just ballsy and cool on every level. Love it.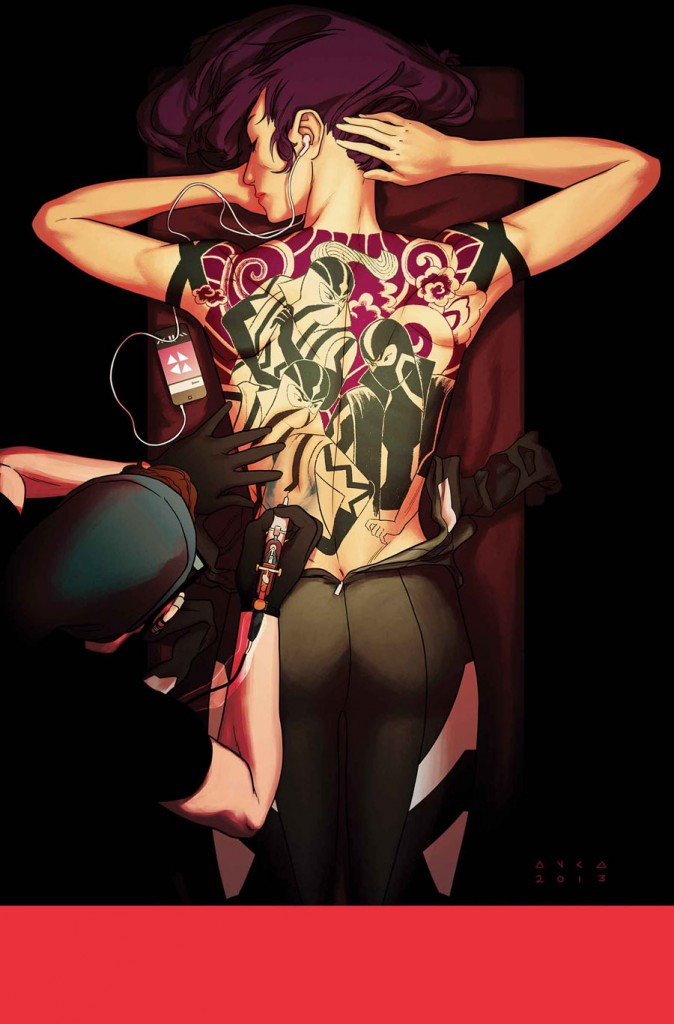 On the independent side, we have a SLIGHT cheat this month, as I'm not sure Vertigo REALLY falls on the indie side, since they've technically got the backing of DC. However, the content (and cover, concept, everything) of this book feels indie AND given the state of Vertigo these days (great books, but not nearly enough of them) I feel okay with this choice. Regardless, Collider #1 by Nathan Fox is absolutely deserving of this slot – a STUNNING cover that everyone will have to chase for "best cover of the year" (for me at least). Inspired colors, composition, positive/negative space, text/title block design, and concept. Utterly fantastic. This is comics, kids!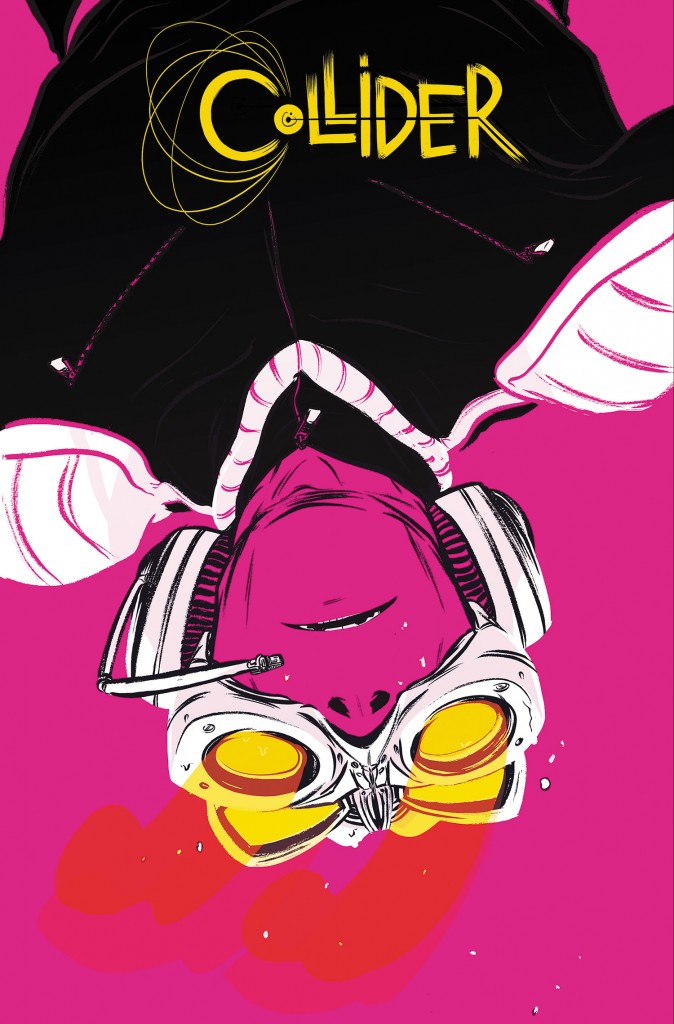 As I said last week I'm going to try to get back to doing a better job of cross-posting my content across the web here, so here are the reviews I did for CBR this week, enjoy!
ALL-NEW X-MEN #5
"Against all odds, in large part due to the A-list creative team of Brian Michael Bendis and Stuart Immonen, the very weird idea at the center of the "All-New X-Men" series is working like gangbusters five issues in. This issue, as the cover suggests, spends a lot of time with young Jean Grey as she deals with her future death(s). It's handled quite well — and erases all of my concerns in issue #2 that the series would gloss over these kind of complications…."
Click here to read the full review.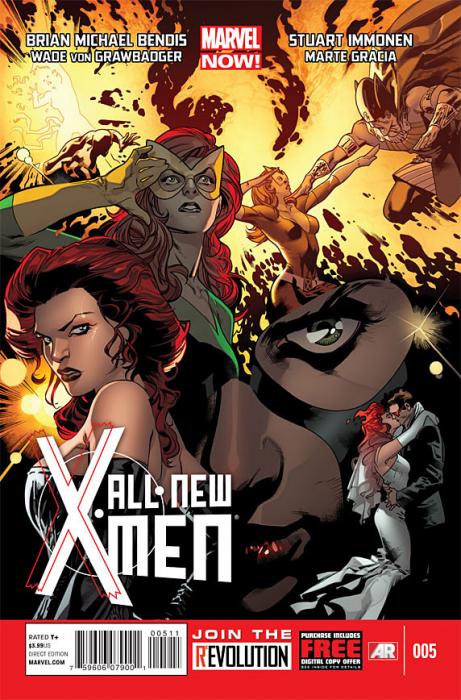 PUNK ROCK JESUS #6
"Sean Murphy's "Punk Rock Jesus" has been an incredible ride and it certainly doesn't stop with this final issue. A clever idea that could have easily gone awry, Murphy's story of a clone of Jesus Christ raised in the public eye was constantly unpredictable, almost always in a good way…."
Click here to read the full review.
DELPHINE (COLLECTED HARDCOVER)
"Richard Sala's beautifully illustrated "Delphine," an extremely loose reinterpretation of "Snow White" told from the perspective of the unnamed (and more modern) "Prince Charming," is delightfully dark and mysterious. One part comic book and one part fever dream, there's a lot to like in this hardback collected edition from Fantagraphics…."
Click here to read the full review.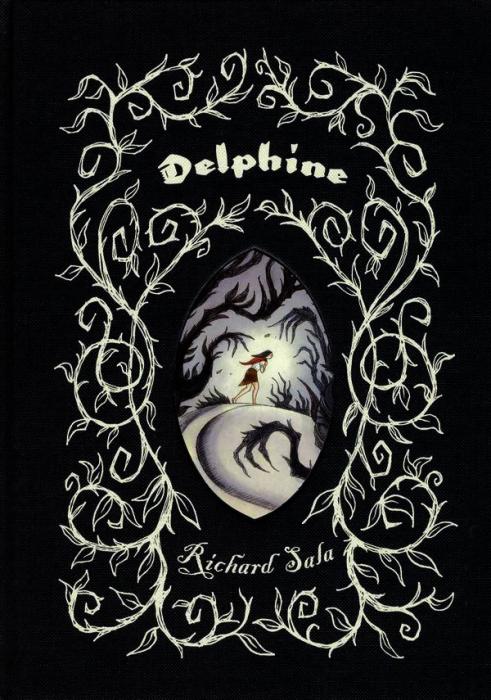 Here are the "rules".
If you'd like to see the full DC November Cover Solicits head on over to CBR.
These are on the boring side, which is great in general because it means there's WAY less offensive and stupid shit in November's covers, but of course it's terrible news if you're trying to get drunk and make fun of them…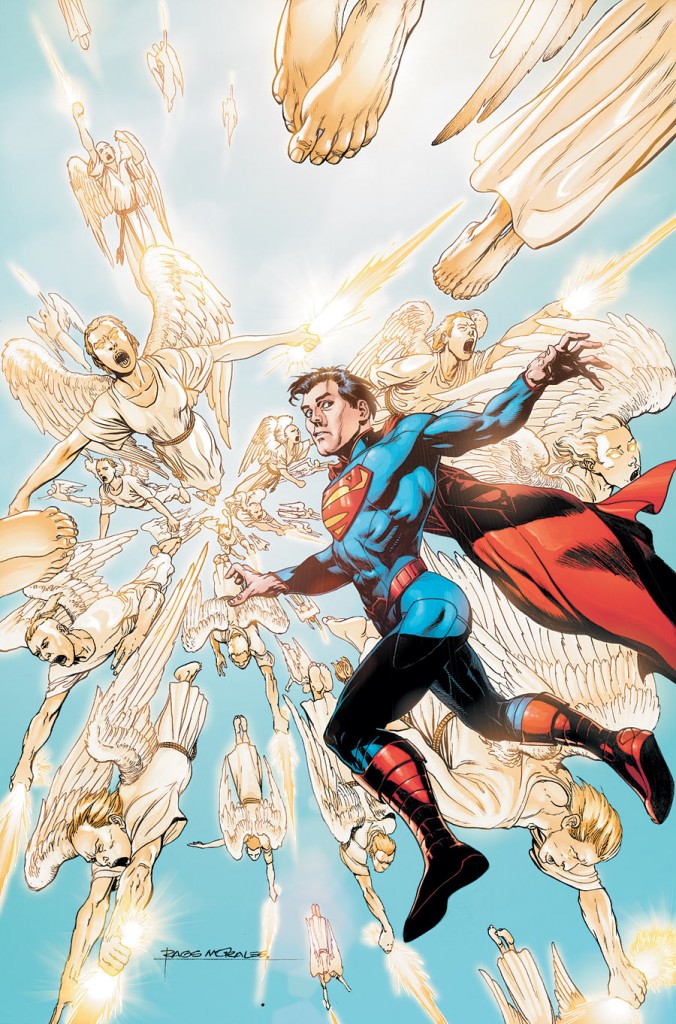 ACTION COMICS 14. I can't decide what's more disturbing…the look on some of these angels faces or the look on Superman's face combined with his weird-ass posing (and yes, read that either way you choose).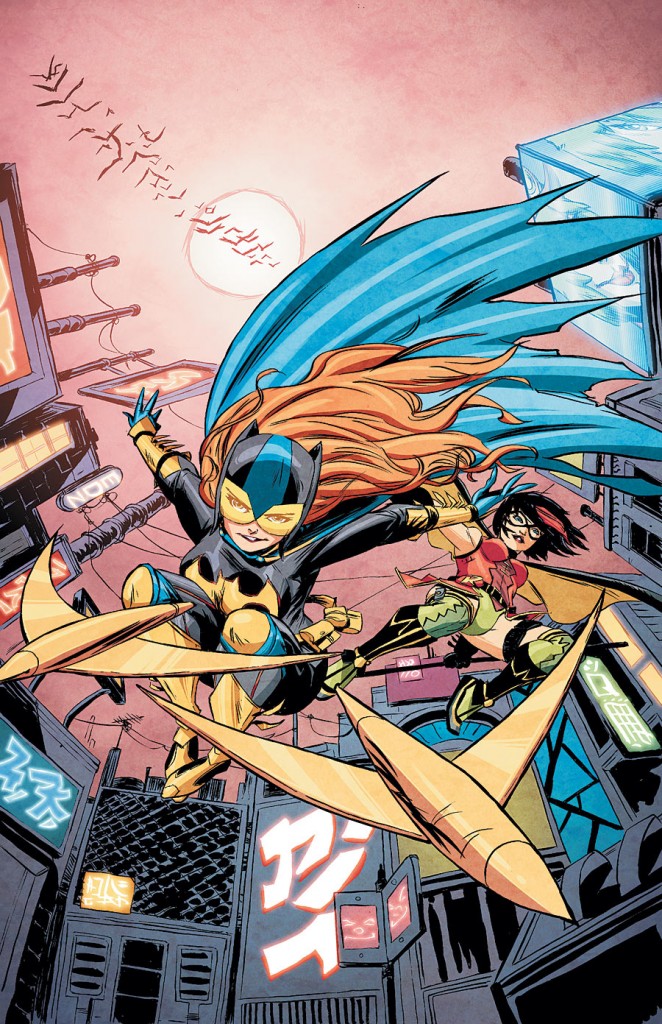 AME-COMI BATGIRL 1. There's nothing about this that isn't cute as fuck.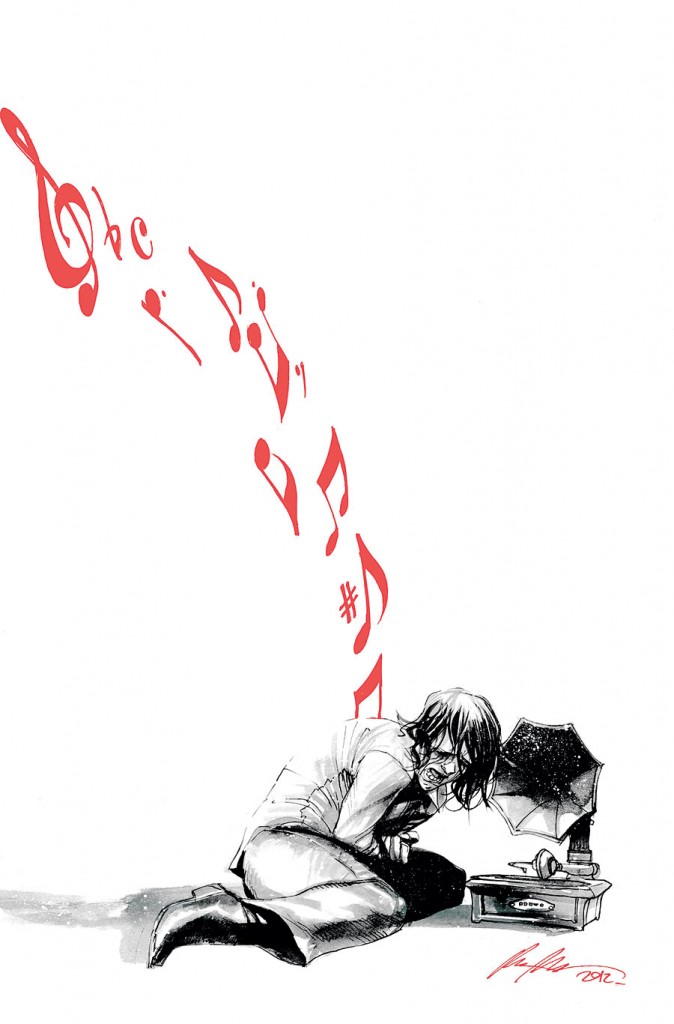 AMERICAN VAMPIRE 33. Wow. What smart use of limited color and composition. Also (and I hope it's deliberate) the fact that the music comes from her and not the phonograph is a great touch.
Here are the "rules".
If you'd like to see the full DC October Cover Solicits head on over to CBR.
Eh. They are what they are. I tried hard and got a few jokes in there…but I feel like they're a bit underwhelming this month. Sorry, kids!
Oh, and in a bit of shameless self promotion (and GUILT!) I ask that if you've been enjoying these posts over the years that you to check out my Kickstarter for my book THE GIRL WHO WOULD BE KING and donate if you can and think it looks worthwhile. See? GUILT!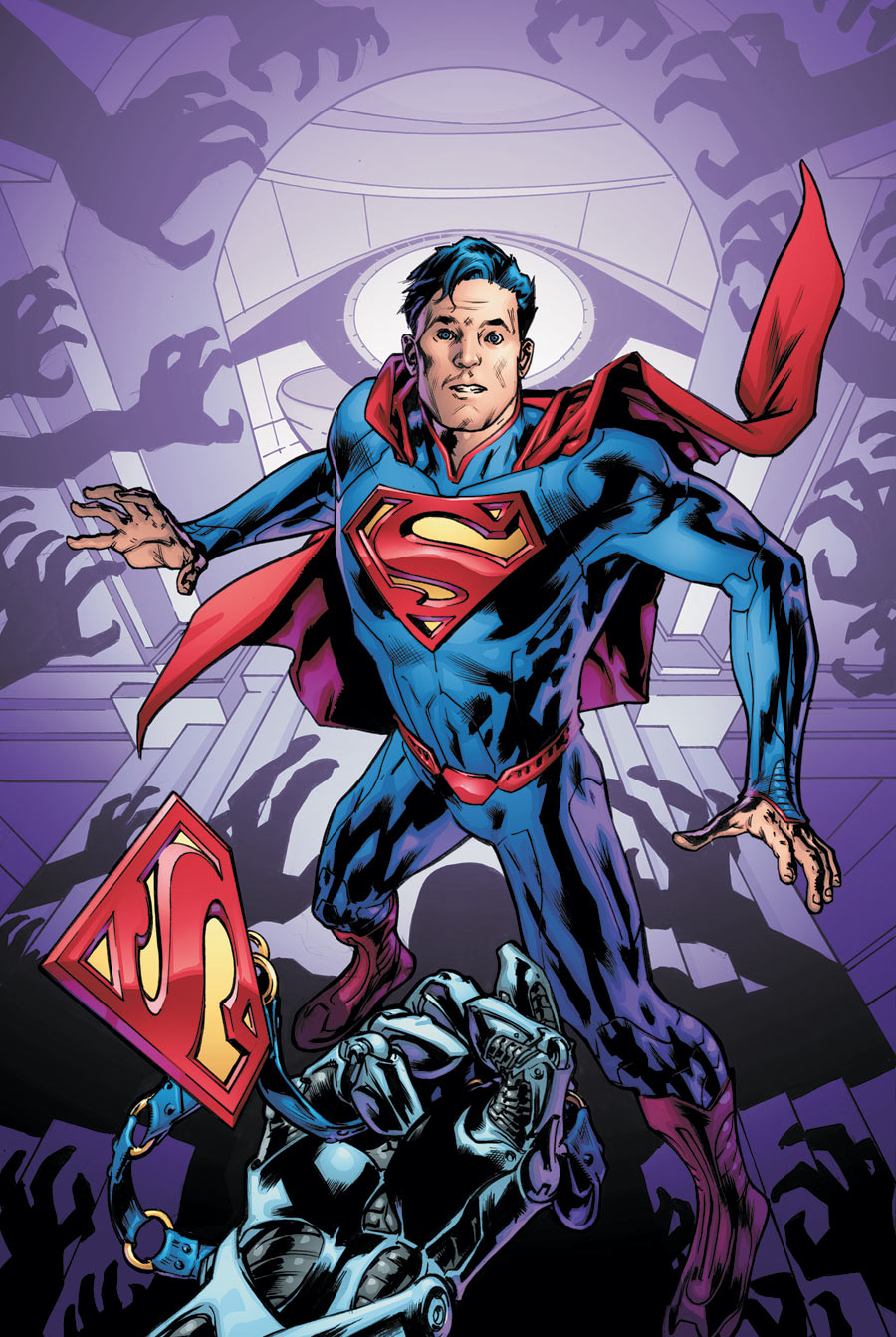 ACTION COMICS 13.
"Bwahaha! I have your little belt…or something…watchu gonna do about it?!"
Superman: "Whuuuuhuhdar?"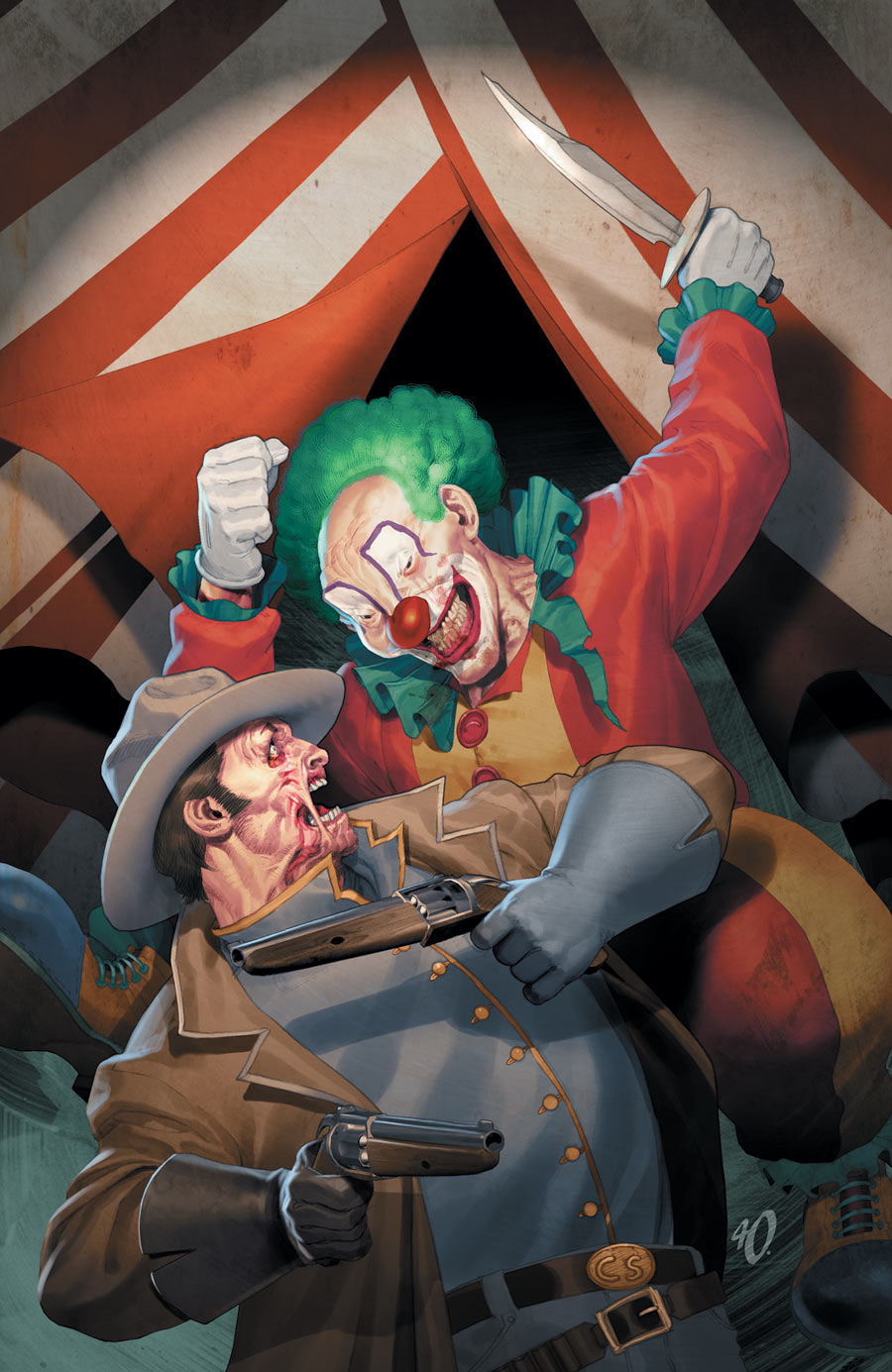 ALL STAR WESTERN 13.  Does anyone else find it hilarious that this is what Hex is REALLY afraid of? I mean, yes, that clown is fucking terrifying…but I'm not Jonah Hex…I mean…it doesn't even have a fucking weapon…oh wait, it has a GIANT FUCKING KNIFE (and an arm that looks like it might be on backwards?)
Here are the "rules".
If you'd like to see the full DC August Cover Solicits head on over to CBR.
So a combination of not eating dinner and a bizarre amount of energy and finally not feeling sick (after weeks of a bizarre sore throat/sinus thing) I'm feeling very punchy (and drunk) tonight. The result is a particularly aggressive round of Drunk Cover Solicits…ENJOY BITCHES.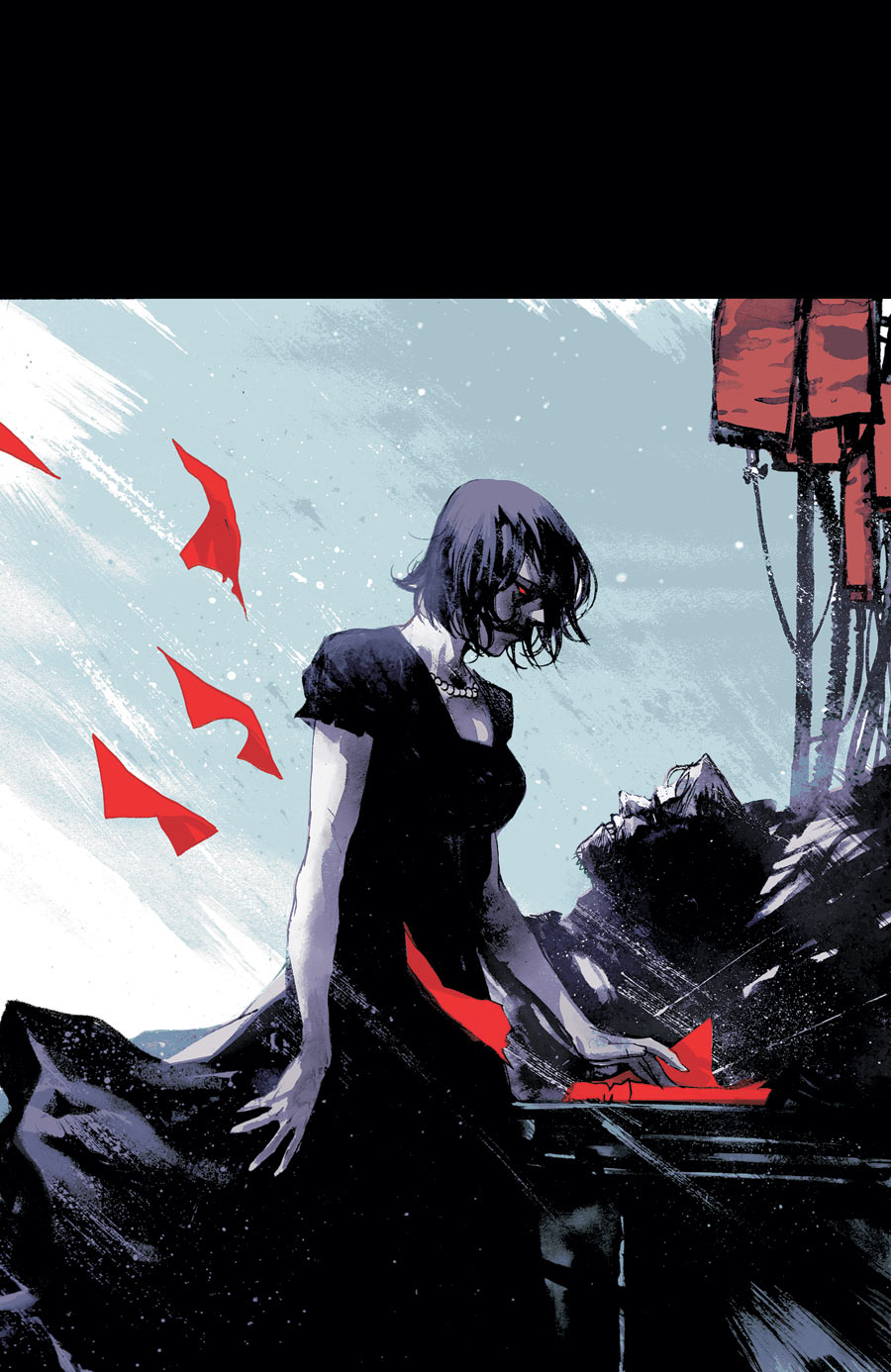 AMERICAN VAMPIRE 30. Wonderful use of spot color.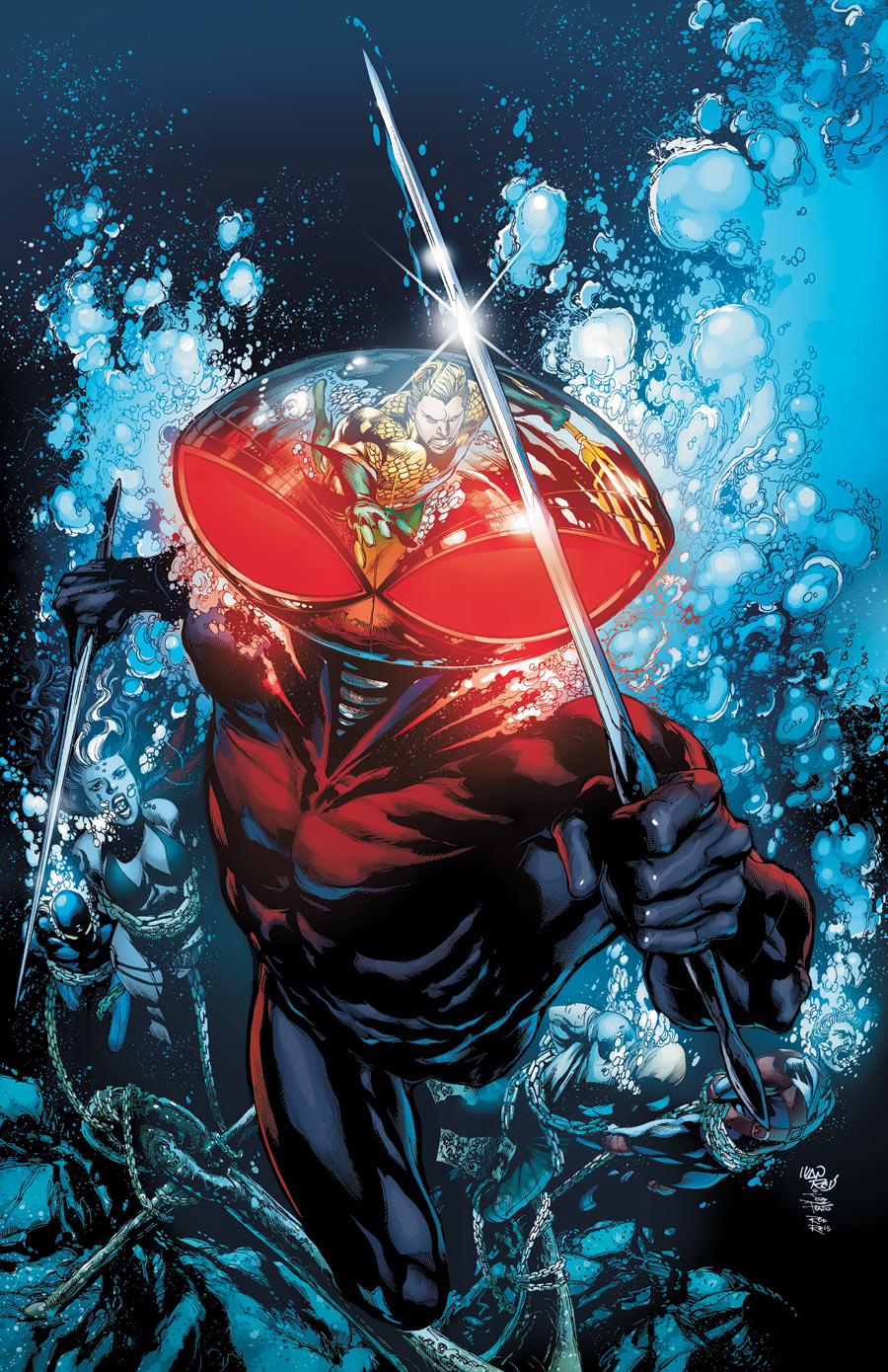 AQUAMAN 12. Man, if I never have to see another "character reflected in sword/helmet/miscellaneous shiny object" it will still be too soon.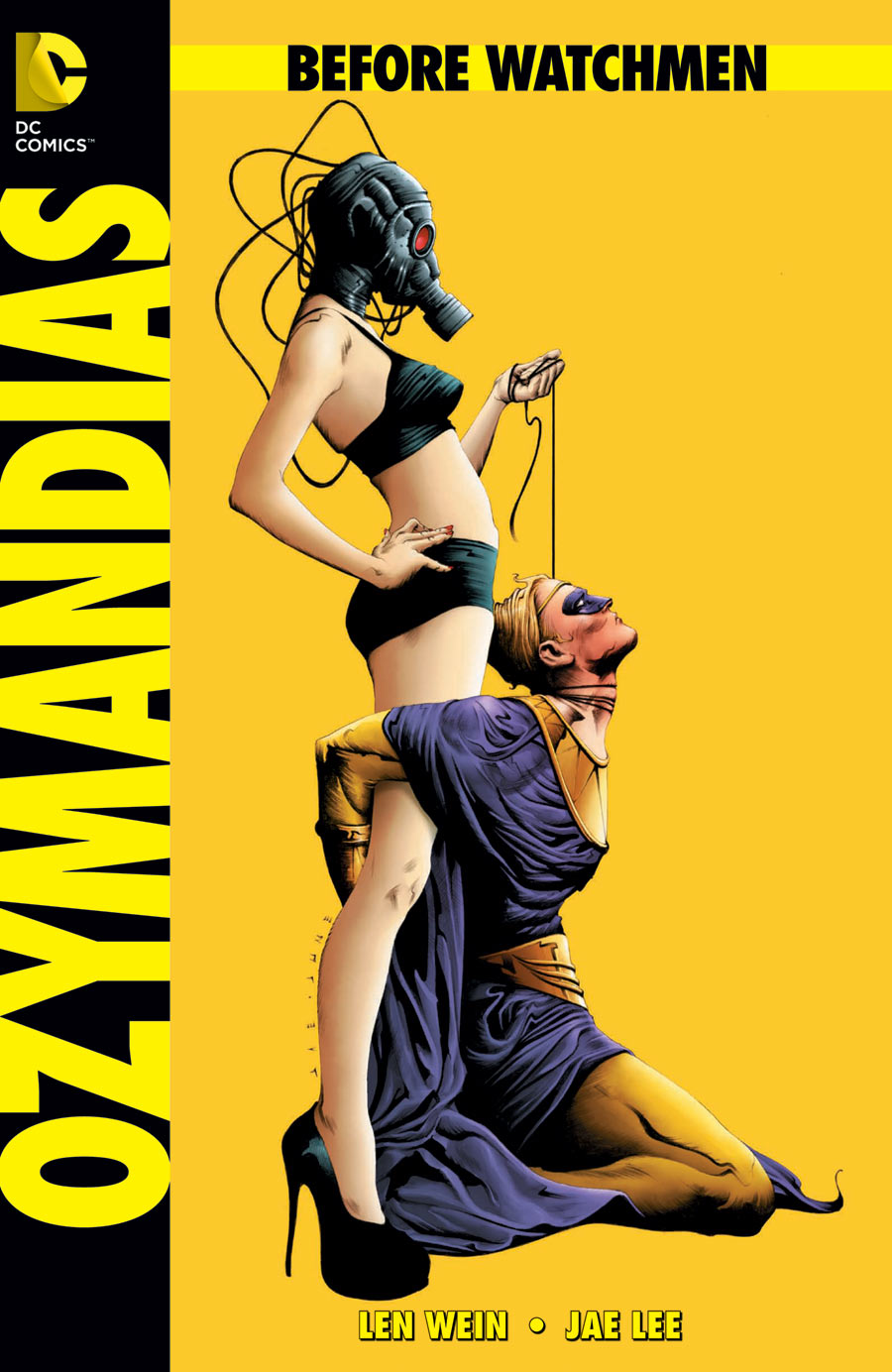 BEFORE WATCHMEN: OZMANDIAS 2.  Well, I'm still not buying these but I love Jae Lee and this is delightfully freaky. Also, take notice artists, there seems to be a reason that this lady is dressed this way (and with those badass heels)…it's all context my friends…CONTEXT IS KING BITCHES.
I read some great damn comic books this week and got to review some of the best of them for CBR: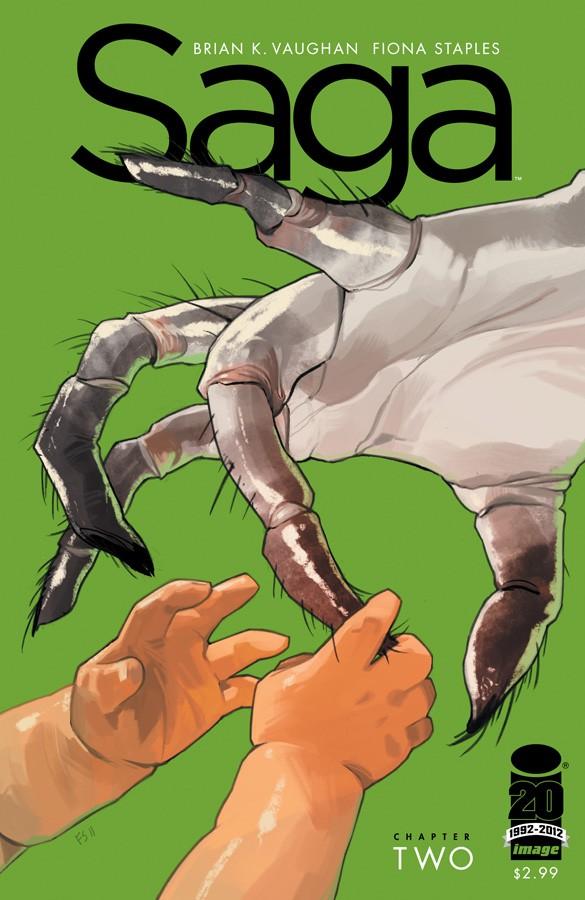 "Brian K. Vaughan and Fiona Staples "Saga" #2 by some miracle manages to live up to and possibly outdo the fantastic double-sized first issue. Equal parts divine character development and brisk plotting, this book continues to remind me that so many of my other comics are really unremarkable…"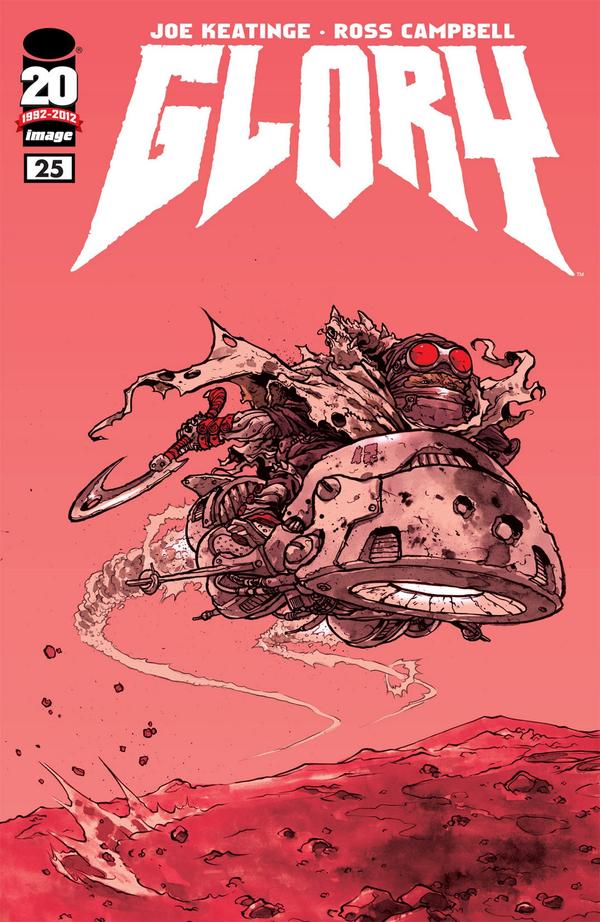 "Joe Keatinge and Ross Campbell deliver a pleasantly surprising third issue in "Glory" #25, subverting what many readers might have expected and cranking the stakes up dramatically.  While Campbell's powerful and unflinching visuals remain the star of this book, Keatinge's story is taking a nicely unexpected turn, propelling us 500 years into the future (in a prophetic dream) and then yanking us back to the present with a doozy of a plot twist. The opening notes of a "new" superhero series are critical and it's unfortunate that so many takes (and executions) feel so stale, but this is bold and unapologetic in the things it says about our characters and the paths they find themselves on…"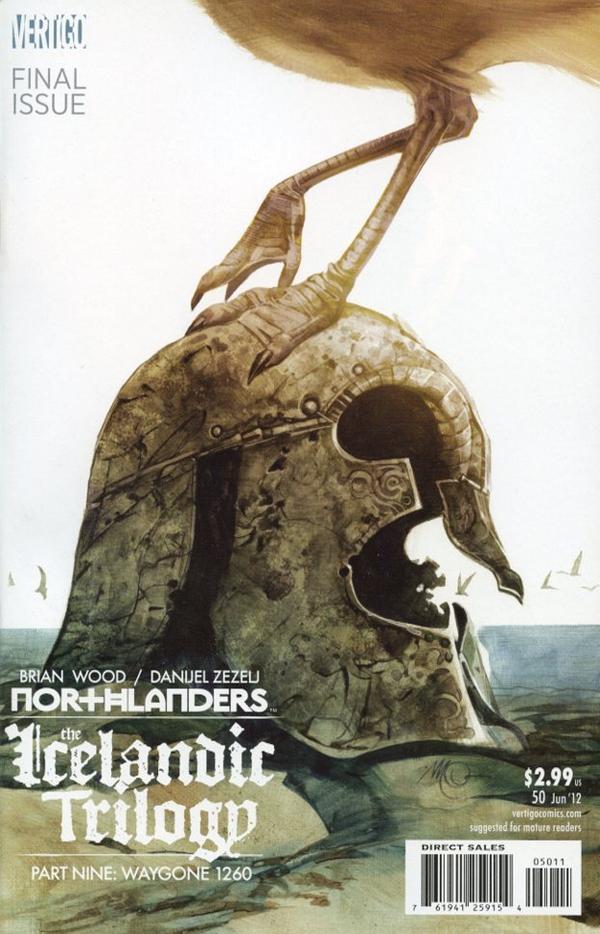 "Brian Wood's grand saga "Northlanders," set in the Viking Age, comes to an end with this month's "Northlanders" #50. Bringing to a close his 9-part "Icelandic Trilogy" with art by Danijel Zezelj and colors by Dave McCraig, Wood delivers the same monumental and yet incredibly relatable stories he has brought throughout this series and it's a loss to readers everywhere that is has all come to an end…"
As always, likes and retweets are much appreciated and you can read all of my CBR reviews thus far here.
Been just swamped over here, folks, but wanted to link to the last two weeks of CBR Reviews.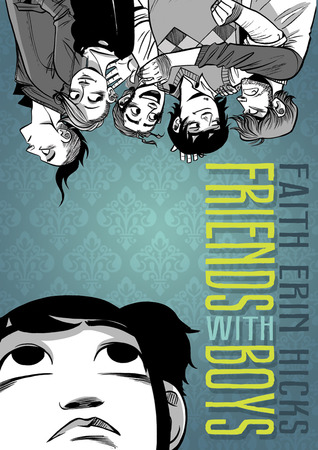 "Faith Erin Hicks' "Friends With Boys" is her best work to date, an engaging beautifully illustrated black and white coming of age story about a girl going to her first year of public school after years of home schooling and the recent disappearance of her mother. Hicks story is surprisingly bold. While on the surface it's a simple story of a girl named Maggie, her three older brothers and their strange family situation (her mother has just left them), there's a bizarre supernatural element that pays off in unexpected ways…"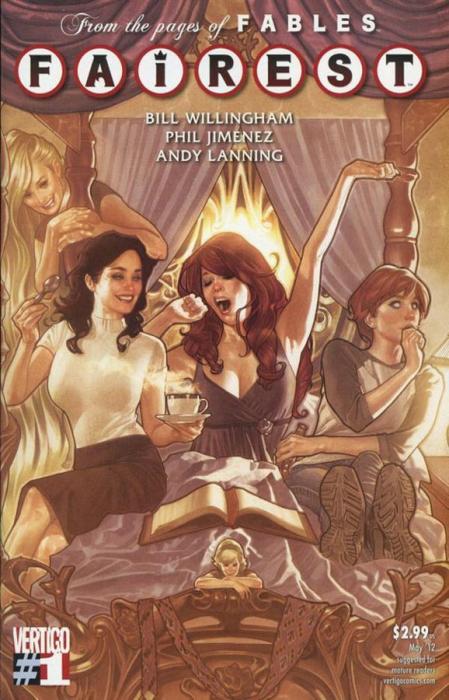 "Fairest," Bill Willingham's latest "Fables" spinoff series with art by Phil Jimenez promises a lot of beautiful ladies with its title and Adam Hughes cover, but what you'll find inside is a bit surprising. While the title and the cover suggest this issue will be focused on Briar Rose, we spend most of the issue meeting Ali Baba (Prince of Theives) and his non-genie of the lamp, Jonah…"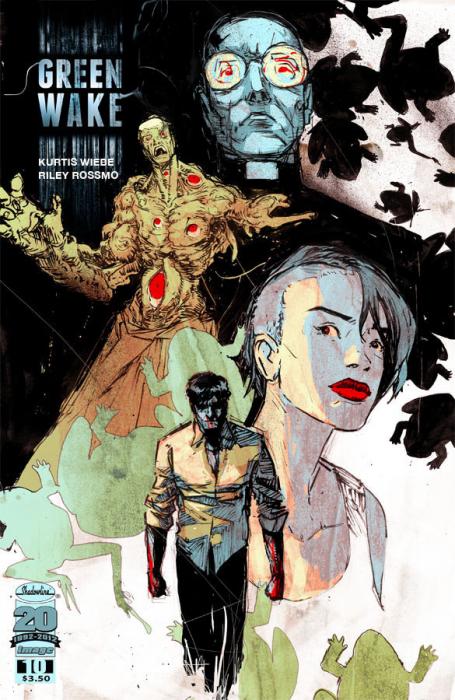 "Although "Green Wake" #10 unfortunately brings the series to a close, Kurtis Wiebe does an excellent job of making it feel as if this was his plan all along. Morley gets to the heart of Green Wake quite literally in this final issue and makes a risky decision with ramifications for all the citizens of Green Wake, past, present and future.  Wiebe has a very specific vision for "Green Wake" and you can feel his uncompromising devotion to it as his tale draws to its conclusion. He unravels his mysteries nicely but rarely says anything outright — both a strength and a weakness…"
"Grace Randolph and Russell Dauterman's "Supurbia" #1 is very interesting. It's hard to know if it can deliver on all its promise, but this first issue is a bizarrely intriguing blend of traditional superhero comics and "The Stepford Wives," with a dash of "The Real Housewives" series from Bravo thrown in for modern flavor.  Randolph's idea is lots of fun, focusing on the "women behind the supermen." If they were less interesting women it could have been a disaster, but Randolph chooses her cast well, which helps to offset the idea that these women (and one man) are not the actual superheroes of the story, even if they are the stars…"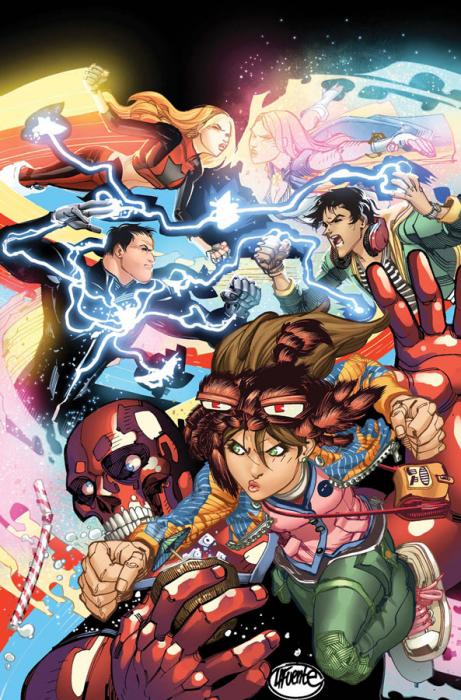 "Christos Gage and Karl Moline wrestle with a massive roster of characters as the entire "Runaways" cast guest stars in "Avengers Academy" #27. Looking for help locating Old Lace, their lost dinosaur, The Runaways come knocking at Avengers Academy and quite naturally get into a fight. The fighting scene is expected; given superheroes too frequently default to fists first to settle disagreements. Plus, The Runaways have been treated poorly by the superhero community in the past and the Avengers Academy students aren't the most level-headed group out there…"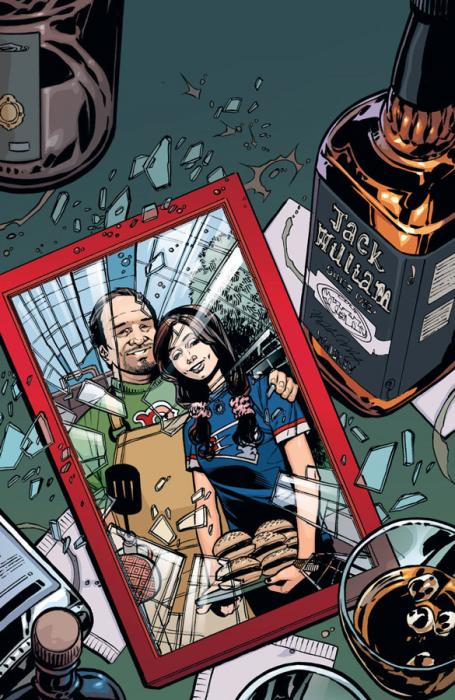 "Angel & Faith" #7 is the first issue of the series that hasn't really hit the mark for me. It's still a solid book, but it's just not ringing true enough to give it the emotional punch of the first arc. Christos Gage has a good handle on both Angel and Faith's voices and personalities, enough so it was clear to readers something was going on with Angel's personality and that continues here. However, on the plotting front this feels a bit weak. The second installment of this new arc, titled "Daddy Issues" is set up to parallel both Angel and Faith's relationships to or as fathers…"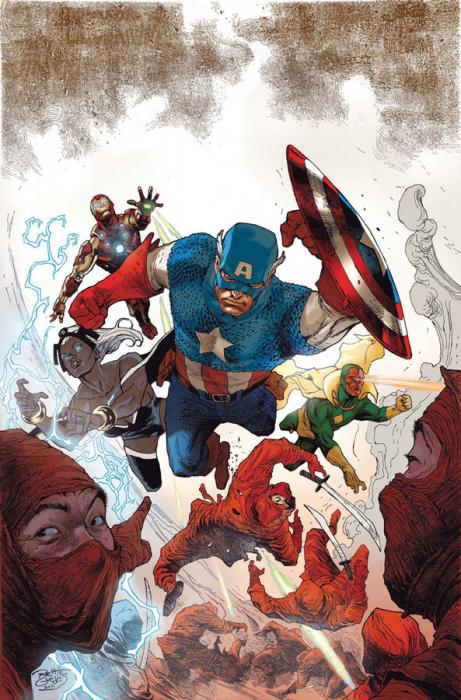 "Avengers" #23 is not a bad comic book, but given the stakes and the players on the field it should be so much more. In this issue, The Avengers attempt to escape the clutches of Norman Osborne's H.A.M.M.E.R. while Viper negotiates with the U.S. Government, using the kidnapped Avengers as their bargaining chip. Brian Michael Bendis finds some great funny moments for his characters in this issue, the kind of good chuckles that make comics fun. Unfortunately, beyond those funny moments and a decent escape scene toward the end, there is so much missed opportunity and the issue is ultimately disappointing…"
As always likes and retweets are much appreciated and you can read all my CBR Reviews here!