You are currently browsing the category archive for the 'webcomics' category.
So in honor of the end of the Olympics (sniff) – which I somehow both watched a ton of and yet feel like I missed so much of what I wanted to see  – I'm re-posting this old Rabid Lamb comic – about swimming (of course!)
Some of you may not even know I did a daily (M-F) comic strip for a year. Ugh. A year. Yup. It was called Rabid Lamb and most of the time it sucked.  But occasionally it was funny.
For your (hopeful) amusement: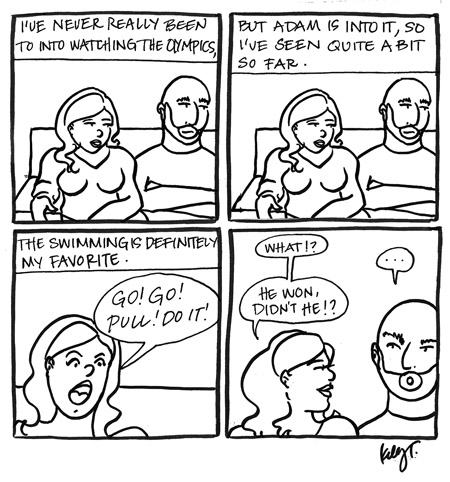 If you must have more, you can head to my website, where there's a whole "Rabid Lamb" section…it's just the hits, but I promise you that's a good thing.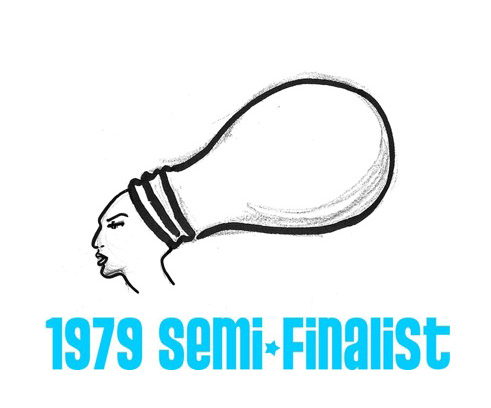 That's right, it's finally here dear readers, the totally not long awaited debut of my website 1979 Semi-Finalist.
Please check it out and let me know what you think.  You may have noticed that I removed some pages on the blog but if you go to the website I've replaced the material there.  In addition to a detailed bibliography and excerpts from several stories (as well as I Hate The French still available in its entirety) there's also a bio, contact information, a news & development section, and artwork.
If you ever liked my Rabid Lamb comic strip, or wanted to like it but missed it or found it hard to navigate, there's a nice easy to use slideshow full of "The Best Of Rabid Lamb".
Enjoy!