You are currently browsing the category archive for the 'womanthology' category.
Hey, kids!
So I've been really sick, which is why you got no 3 Chicks and no She Has No Head! today. But I hope to be back with a new column next week, and 3 Chicks will be back soon as well.
In the meantime, here are some things I did prior to getting sick (and while sick). Enjoy!
Last week for She Has No Head! I wrote about the Avengers and the superheroine movies I'd like to see now that Joss Whedon has shown me that superheroines can be done right on the big screen. I even casted them – what more could you want?
I also put up a detailed Joss Whedon piece on Lit Reactor last week called "Can Joss Whedon Save The Superheroine?"
If you have any interest in writing, catch up on my Long & Winding Road pieces over on Lit Reactor, because Part III goes up next week!
I also participated in a Wonder Woman Roundtable over at Hooded Utilitarian. There are some amazing pieces up there, and here's mine (which is less amazing): Wonder Woman: It's In Her DNA (although Adam correctly pointed out that I should have called it "Wonder Woman makes a nice foot cushion"  I'm thinking of renaming my entire site that.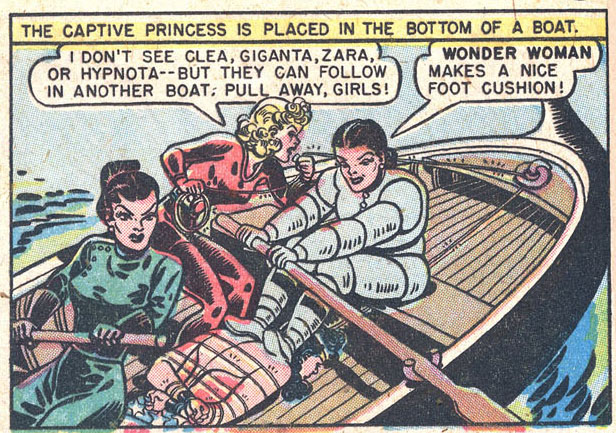 I only did two reviews for CBR last week thanks to illness but here they are in case you missed them:
Also, if you haven't picked up Womanthology or Chicks Dig Comics yet (both of which I'm in!) then you should do that now. Greg Burgas has a nice review up of Womanthology…Greg doesn't pull punches so you know he's being straight with you. I've rarely been mentioned in the great reviews that have been coming in for Chicks Dig Comics, no real surprise there considering the company I'm in, but Tor.com mentioned my piece, which was an awesome moment.
I'm also WAY behind on Drunk Cover Solicits. But I should be able to do it this weekend…do not despair!
Also, I may be having some very cool original art to show you guys this week…so stay tuned.
If you've been waiting for Womanthology, now's your day! Womanthology should be in your local comic book stores today – so make sure to hunt it down!
You can also buy it online, but it won't be released there until 3/27.
You can read a preview of Womanthology (including my story "Superless Hero" with phenomenal art by Stephanie Hans in full HERE.
And here are some early reviews (several of which mention "SuperLess Hero" – woo!) of Womanthology: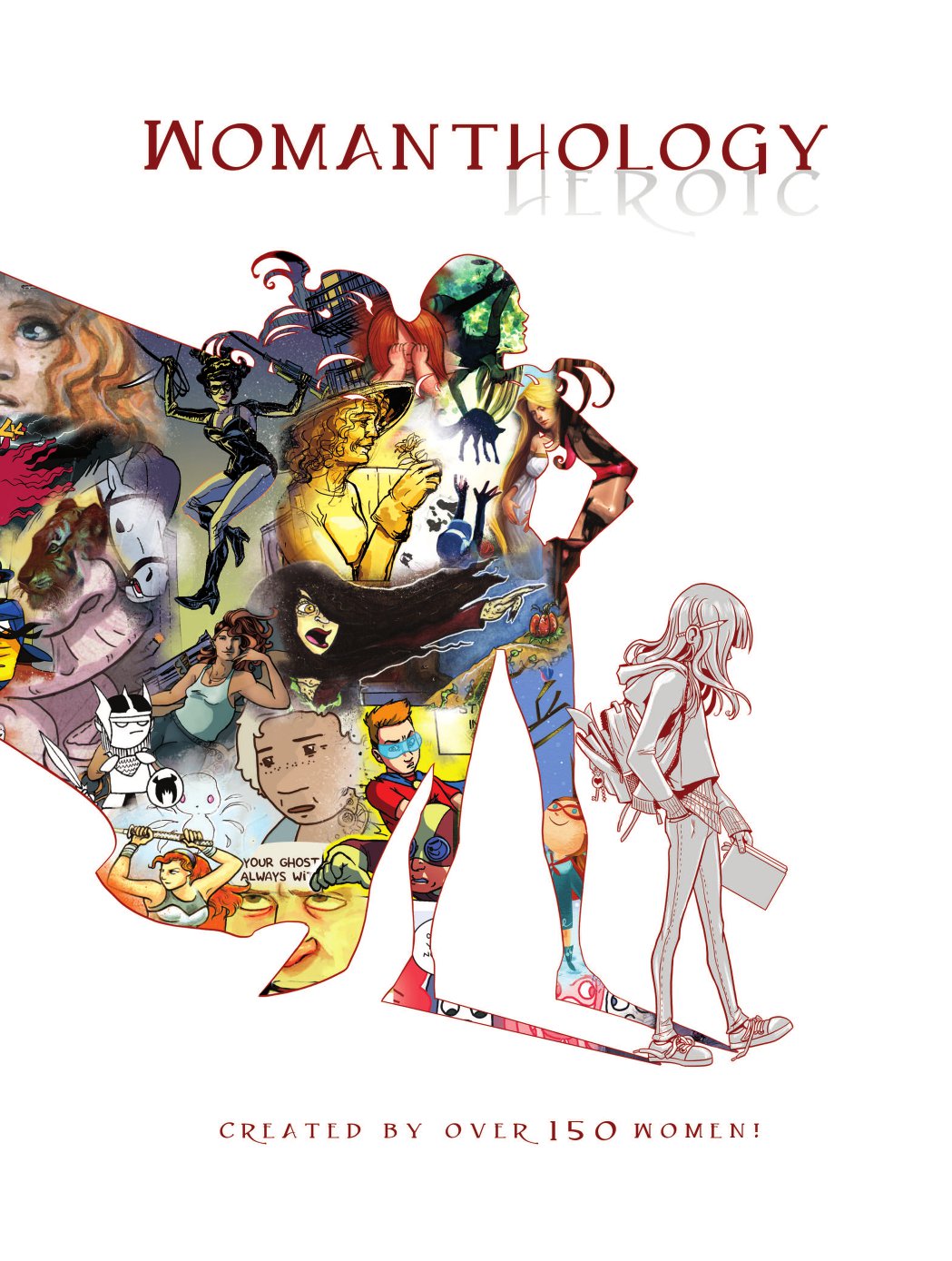 Also out this week – and a MUST read is:
Saga #1 by Brian K. Vaughan and Fiona Staples, and I wrote a detailed review of it here on Lit Reactor: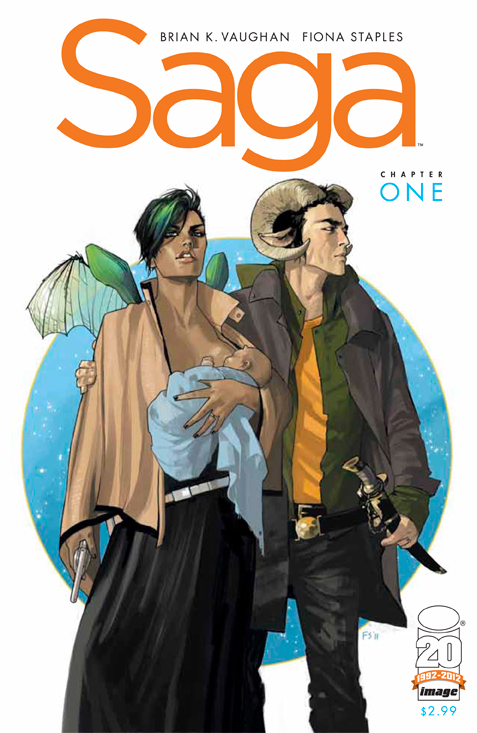 And don't forget to pick up this completely mind-blowing issue of Buffy – Buffy The Vampire Slayer: Season Nine #7, which I gave 4.5 stars on CBR. The review is mostly free of spoilers, unless you didn't know about that one thing that was spoiled for all of us a couple months ago.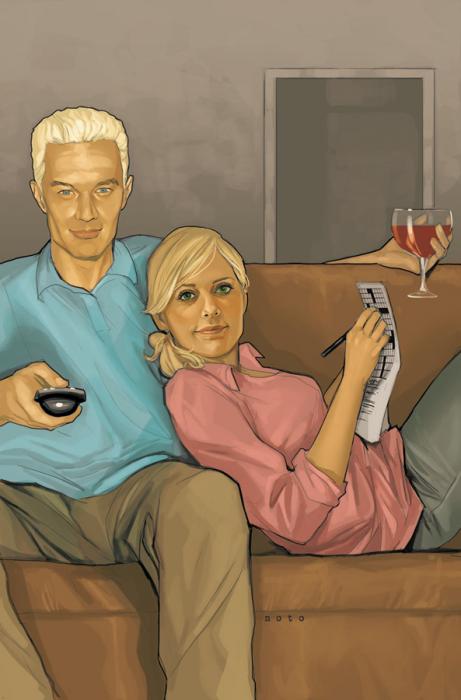 In fact, this is really a great week for comics…you should also be picking up Paul Cornell and Ryan Kelly's Saucer Country #1, Brian Wood and Becky Cloonan's Conan The Barbarian #2, Ross Campbell and Joe Keatinge's Glory #24, Jason Aaron and Nick Bradshaw's Wolverine & The X-Men #7, J.H. Williams III, Haden Blackman, and Amy Reeder's Batwoman #7 (get these Reeder issues while you can!), Though I am behind on Greg Rucka's Punisher that is also out this week and worth the pick up, as well as The Ray #4, and Powers #9. AND the final (long awaited) issue of Marjorie Liu and Phil Noto's X-23, which I'll be reviewing for CBR this week.
Hey Everyone!
Just wanted to give you a heads up that the Womanthology Preview is up on CBR. And since "SuperLess Hero" the story by Stephanie Hans and yours truly, is the first story in the book, you can actually read our story in its entirety in the preview!
Thanks for all the support and positive thoughts that you have all offered and continue to offer! Enjoy!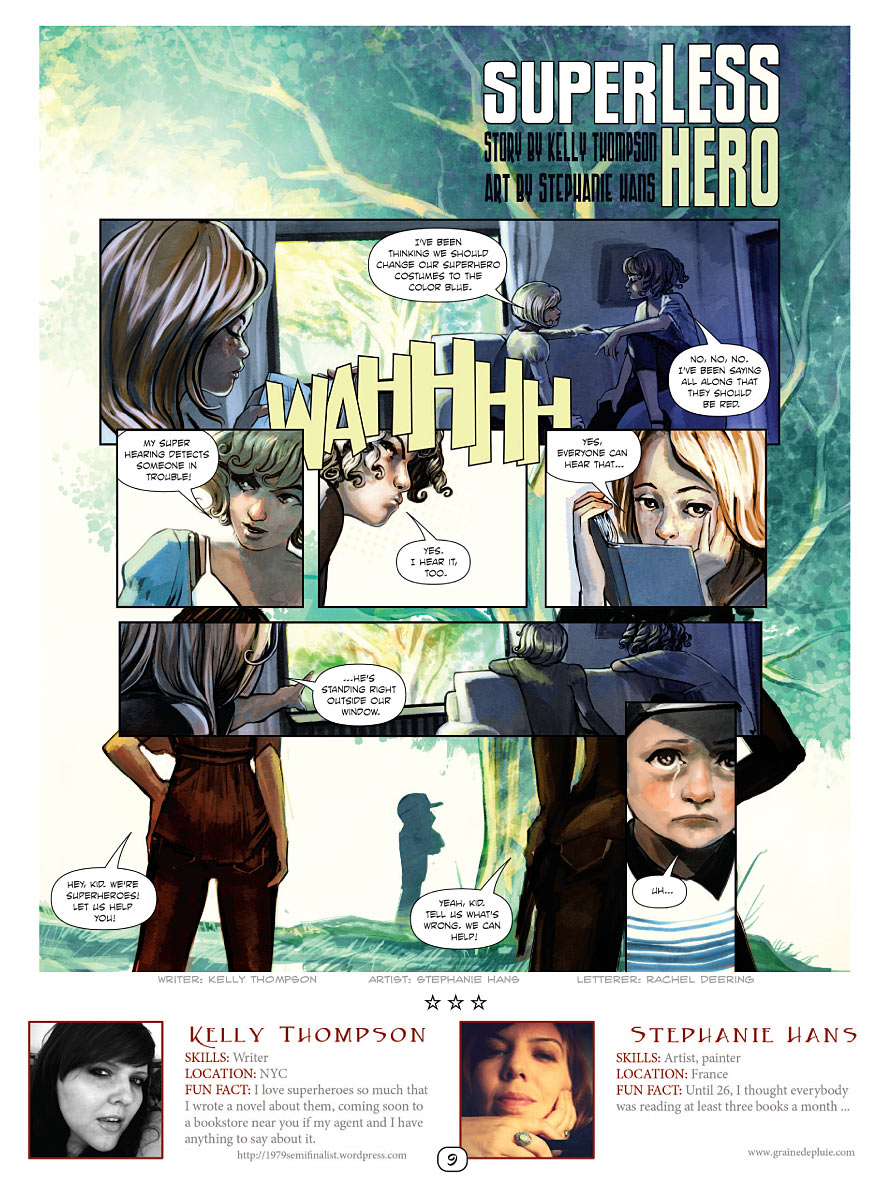 The Womanthology Tumblr is doing some wonderful previews of the book.  And today Stephanie Hans and my story, SuperLess Hero went up.  Head on over to see the first two pages!  And keep going back to see more as pages continue to go up.
Also, I'm pretty sure SuperLess Hero is the first story in the book…which is pretty damn awesome.