Yeah, sorry about that my lambs, but we're officially on hiatus again. I have both legitimate and totally non-legitimate excuses, none of which I'm going to bore you with, but instead of force feeing you more inadequate comics and making us both miserable I've decided to take a break.
The bad news is that Rabid Lamb may not be coming back, at least not in a daily format. I did Rabid Lamb basically every day for about a year October 2007 to October 2008, which was the original goal and I learned a lot and hopefully entertained at least a little in the process, but I think Rabid Lamb may have run its course.
The good news is that it will be replaced with something much more interesting. A project I have loved for almost ten years and have always wanted to explore, and I think maybe now is the time and this is the format…well, for it to get its feet wet. So what kind of good news would that be without at least a teaser image?  I present…THE JILTED LEAGUE (logo to follow!)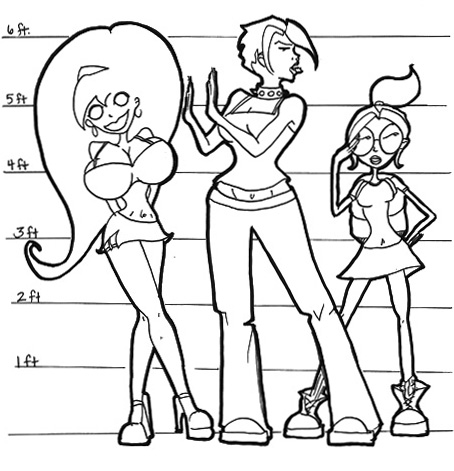 So there. Hopefully that will keep you guys coming back and checking in…although if Anna Paquin keeps showing her boobs on True Blood (yes, she did it again!) then I'm not going to need any of you! Bwahahaha! Seriously though, I'll still be posting about all sorts of things, including updates on this new project as it comes to fruition, so don't abandon ship just yet, okay?
Thanks for all the Rabid Lamb support over the last year…hopefully you'll enjoy these new ventures equally as much…
Comments are now closed.