Learn more about the rules of and inspiration for Sketch-A-Day here.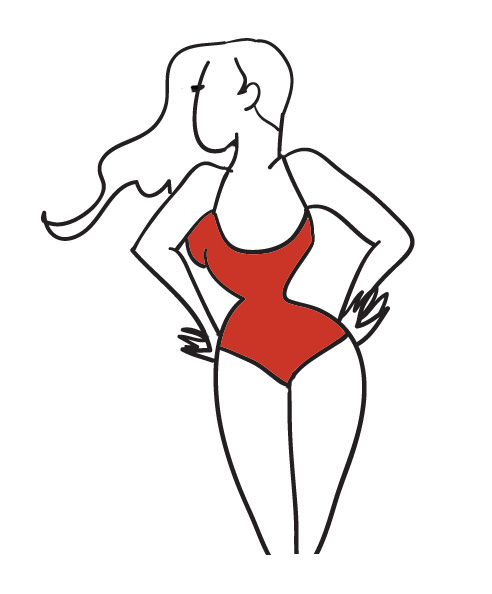 What is it: Woman in a red bathing suit.
How long it took: 8 minutes start to finish
How many sketches I did today: 4
Total time spent sketching: 41 minutes
Materials used: My Wacom Bamboo tablet, Illustrator, and Photoshop (for clean up).
Other notes/details: The sketch was done freehand with no base drawing to "ink" from (obviously, because it sucks!)
What I like about it: I like the abstractness of it…not much else.
What I dislike about it: Pretty much everything else.  I need to have Adam give me another Wacom tutorial.  I'm no great artist, but had I been sketching this by hand it would have looked about a thousand times better.  I got almost nothing on this drawing the way I envisioned it.  So while the Wonder Woman drawing of yesterday had some redeeming fun loose qualities that I could enjoy even though it didn't turn out how I had planned…this one really doesn't.  Too bad. Wish I had time to go back and do another, but rules are rules (and I didn't like anything I did today, so perhaps it's futile anyway).
Comments are now closed.