Learn more about the rules of and inspiration for Sketch-A-Day here.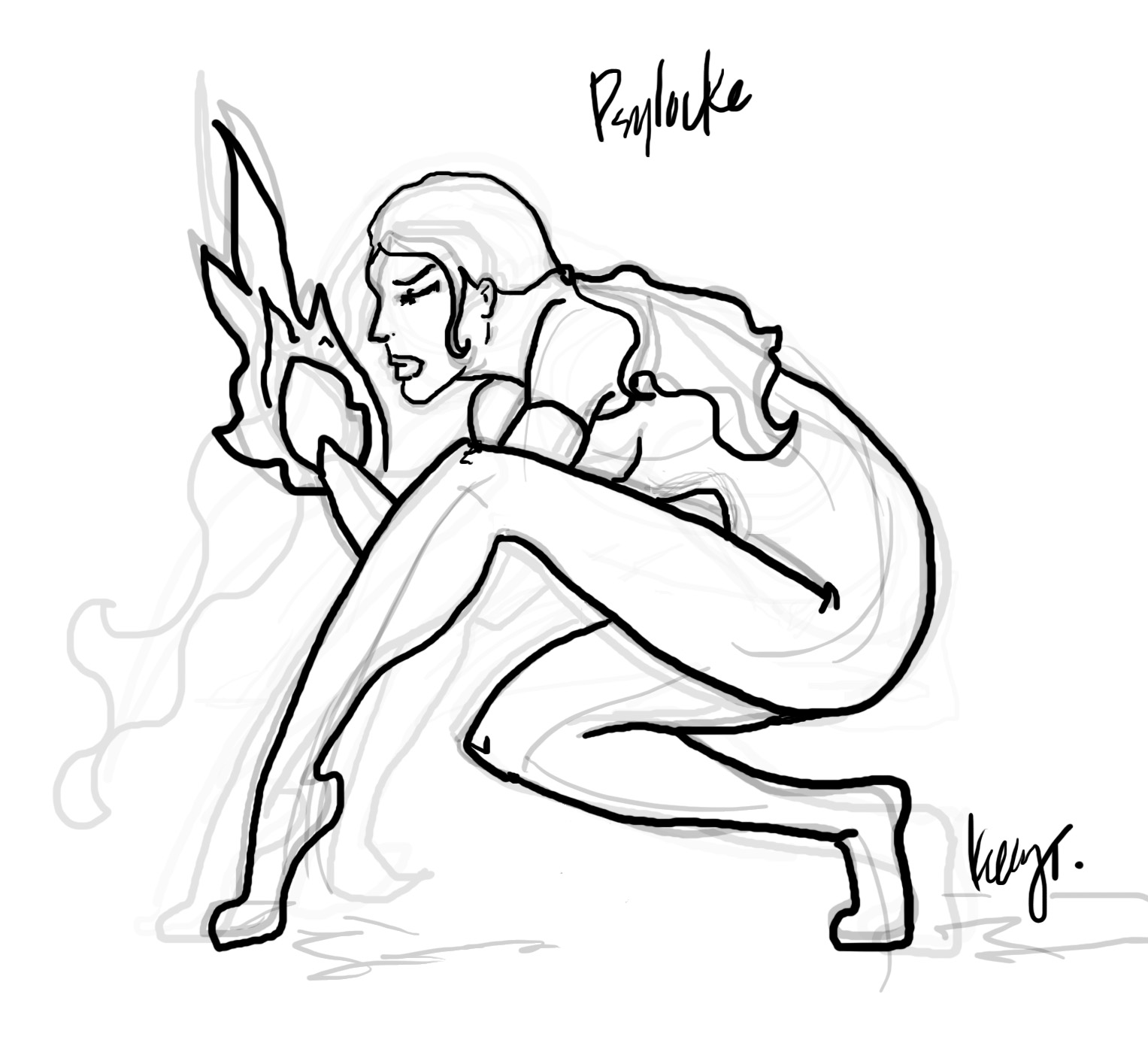 What is it: Keeping in the Psylocke theme.  It's Psylocke.
How long it took: 24 minutes start to finish
How many sketches I did today: 2
Total time spent sketching: 49 minutes
Materials used: My Wacom Bamboo tablet and Photoshop.
Other notes/details: I did two of these drawings, and this "final" one I used the other as a base for…so it was a little like inking over a sketch, but the sketch was done in Photoshop on the Wacom.  The goal today was simply to do a drawing of an entire character, rather than just the parts I like, like hips and waists, or heads and shoulders.
What I like about it: It's okay.  I like the face okay.  It's funny there are things that are better about this one than the base sketch, and there are things about the base sketch that are better.  If I could combine the two I'd be a lot happier.
What I dislike about it: The posing is a little silly.  I'm still skipping out on details like hands and feet.  And it would be easier to tell what was going on in the complicated posing if it was colored.  The legs are not in proportion to one another (and are very long…even for comic superheroines).
Comments are now closed.