Learn more about the rules of and inspiration for Sketch-A-Day here.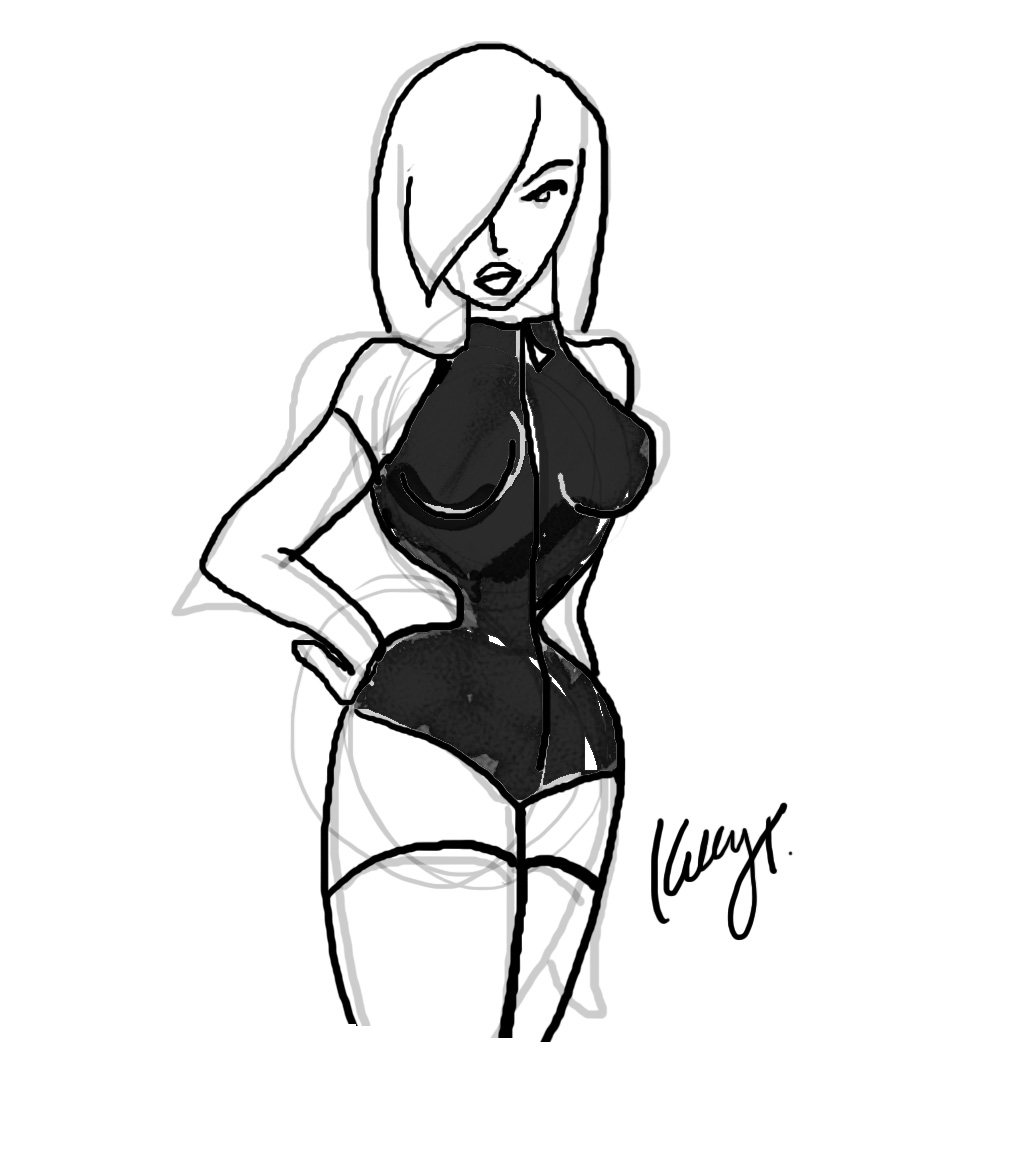 What is it: A sexy superhero with her costume zipped all the way up.  Imagine that!
How long it took: 21 minutes start to finish
How many sketches I did today: 2
Total time spent sketching: 46 minutes
Materials used: My Wacom Bamboo tablet and Photoshop.
Other notes/details: I left the sketchy lines, but it was done freehand, no base drawing.
What I like about it: I really like the looseness of it and the sketch-y exaggerated proportions.  I like the overall feel of it quite a bit. The face is nice (ish), and I like the color on the suit.
What I dislike about it: My lack of skills with the Wacom tablet are still obvious though using photoshop instead of illustrator improved my control.  Illustrator has a smooting effect that for someone with more skill (like Adam) is probably awesome, but for someone like me just means that the line looks even further from my intention.