Learn more about the rules of and inspiration for Sketch-A-Day here.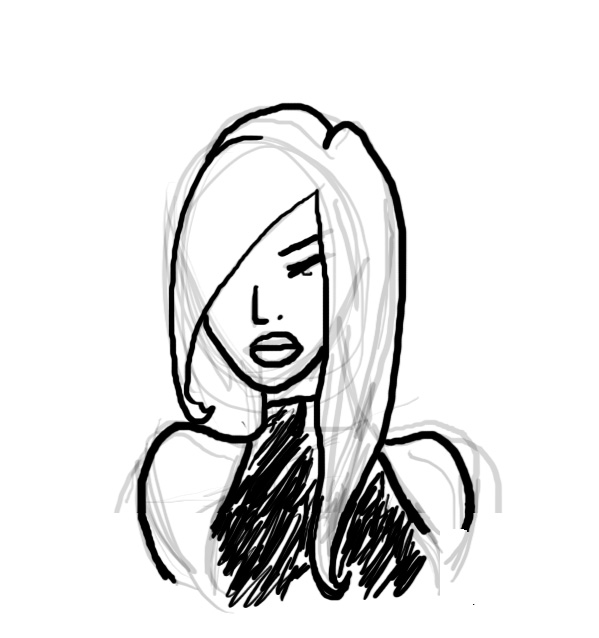 What is it: Just a head and shoulders.  Maybe X-man Psylocke's head and shoulders.
How long it took: 12 minutes start to finish
How many sketches I did today: 3
Total time spent sketching: 33 minutes
Materials used: My Wacom Bamboo tablet and Photoshop.
Other notes/details: I left the sketchy lines, but it was done freehand, no base drawing.
What I like about it: I actually really like this one except for the fact that the hair should be coming over more…right now it looks like she has no second eye and eyebrow.  FAIL.
What I dislike about it: Other than what I said above, I mostly like this one, but it's of note that this was once a full body sketch, and I hated the rest of it and cut it off.  So you could say I hated everything except the head. 

Comments are now closed.