So, quite frankly, I love this Chrissie Zullo illustration, and I love the character of Cindy from Fables…but why on earth does she need to be wearing only underwear and a hat, scarf, and gloves in this promo/cover image for the series?  When will I start seeing dudes equally dressed to promote their mini-series?  It will never happen.  You know why?  Cause it looks fucking ridiculous.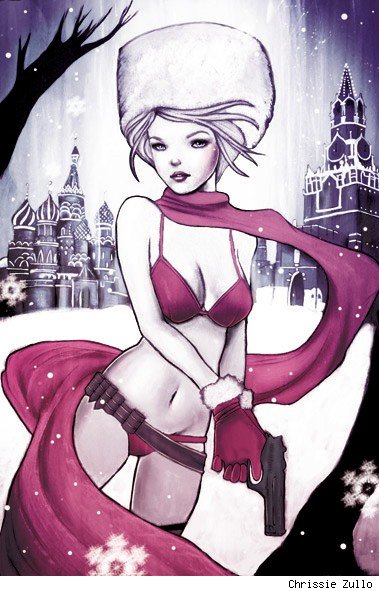 It's so frustrating to see this stuff…because Chrissie Zullo does gorgeous work, Cindy's a great character, and while Chris Roberson is not my favorite writer thus far, there's literally NO sexism in his work (at least in what I've read)…so this is a book I want to like…should like…and should be the audience for…but then she's in her underwear…?  How I am supposed to support this?  Not only support it with my dollars…but this is the kind of book that should be obvious review fodder for She Has No Head!…but if the covers (and more?) are going to be like this…it makes it really hard for my to throw any support behind it.
Ah comics…you give and then you take, you give and then you take.  Would it kill you just to give one in a while?
Tags: comic covers, comics!
Comments are now closed.