Final NaNo word count:  21,372 words / 71 pages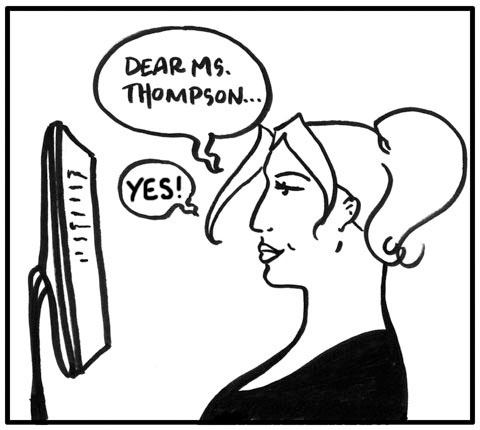 So…really…a total failure when you consider 50K as the goal…which it was.  But in order to make myself feel better – in addition to admitting that doing NaNo helped me figure out much of my character and world building work for Pariahs and that I wrote more novel-related words this month than I have in the last six combined – I also did a lot of other cool stuff this month…let's review!
I wrote this monster of an article for my She Has No Head! 1 year anniversary.  I also wrote four other articles – on the DV8 Mini-Series, Batwoman #0, Sarah Glidden's How To Understand Israel In 60 Days Or Less, and a 10 Great Women of The Walking Dead...but that 20 Favorite Fictional Comics Females was definitely the big one.
I wrote a review of The Walking Dead's premiere episode for The Best Show's You're Not Watching.
And in addition to doing some nice fun weekly podcasting with Nick and Ross (and Justique!) over at AudioShocker, I went insane and decided to start my own podcast 3 Chicks Review Comics (more work than anyone will admit to you – don't let them fool you!) with fellow comics lovers and lady bloggers Sue from DC Women Kicking Ass and Maddy from When Fangirls Attack.
Of course there was also the regular blogging here on 1979, which included Cover Solicits In Three Sentences Or Less, Panel of the Week, Cover of The Week, and a slew of other topics that either interested or enraged me.
I also got Ladies Comics Project, Phase II kicked into gear.  We've jumped from 19 ladies participating in Phase I, to a pretty huge 30+ for Phase II…this will mean more work for me (yay?) but also hopefully an even better project!  You can look for those columns showing up in February of 2011 on my She Has No Head! column on Comics Should Be Good…but in the meantime, read Ladies Comics Project Phase I, Part One, here!
So, yeah, all that plus working full time and trying to have a life (I totally failed at the latter this month)…makes me feel pretty damn good about that 21k.  So thanks for indulging me.  I plan to keep pushing on Pariahs, and will update as I can on progress.  Ideally I'd like to have a working first draft by January 1st.  Maybe by writing it here I can help motivate myself to commit to that.  Regardless, thanks for reading everyone and for all the great support.  Also…if you're not following me on twitter yet…what's up with that?!  Do it! 

Comments are now closed.