So let me just say, if more superhero art (and design) looked like the following Oliver Coipel cover for Wolverine & Jubilee #1…I would be reading more comics (and bitching A WHOLE LOT LESS).  I first thought this was a Stuart Immonen cover…and it has some great Immonen like qualities (highest of compliments coming from me)…but it's Coipel and I have to give the man props because there is SO much right in this simple image.
First and foremost Wolverine is short.  Smaller than Jubilee style short. He's also a bit stocky.  These are great things.
Now, onto Jubilee.  First of all, she looks at least a bit Asian…which is so rare, and a huge step in the right direction at a minimum.  Secondly, she's very slight and slim and not crazy curvy and stacked like every other woman in comics – she's got small proportions that befits the history of the character.  It's so fucking refreshing I had to stare at it for full minutes to understand the wonderfullness (not a word!) that was occurring.  Lastly, the fashion forward-ness of Jubilee's costume…it's completely streamlined and refined and super cool (and hot) while still being both appropriate for superheroing and totally retaining her identity within the update. The yellow jacket and large pink-ish sunglasses are just unmistakably Jubilee…but paired with a slick black catsuit…I just…I am swooning over this.
AND a zippered costume that is zipped up?  PLEASE. MORE COMICS LIKE THIS.  ALWAYS. FOREVER.  BRING IT.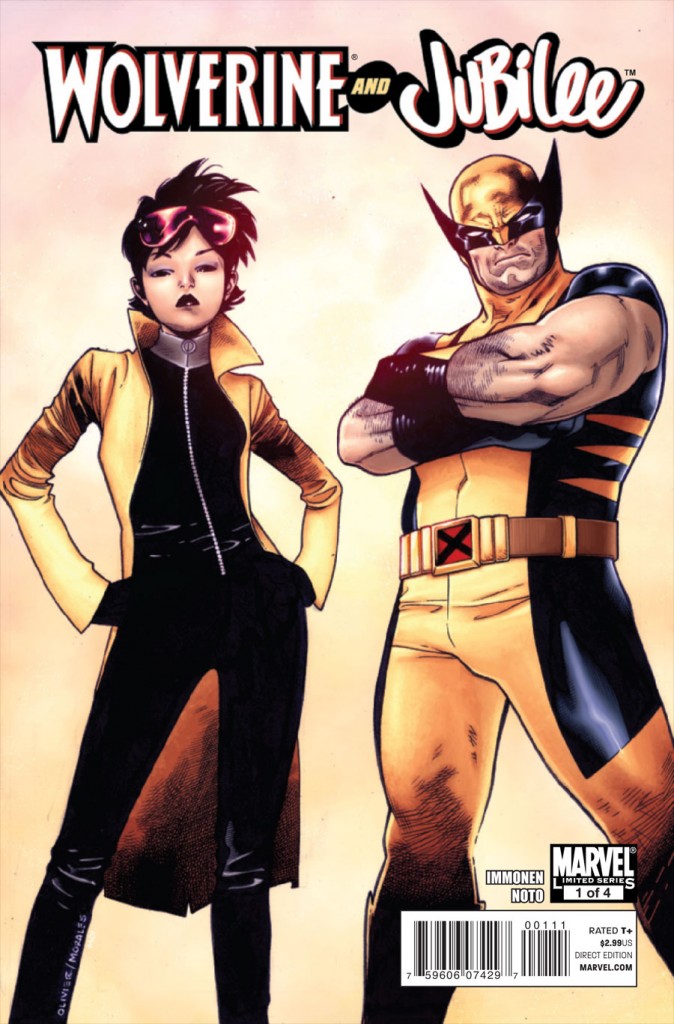 Comments are now closed.