You are currently browsing the monthly archive for April 2012.
Gotta give it to this smart cover for The New Deadwardians #2 (which is an excellent book you should all be reading). I believe the cover is by interiors artist I.N.J. Culbard: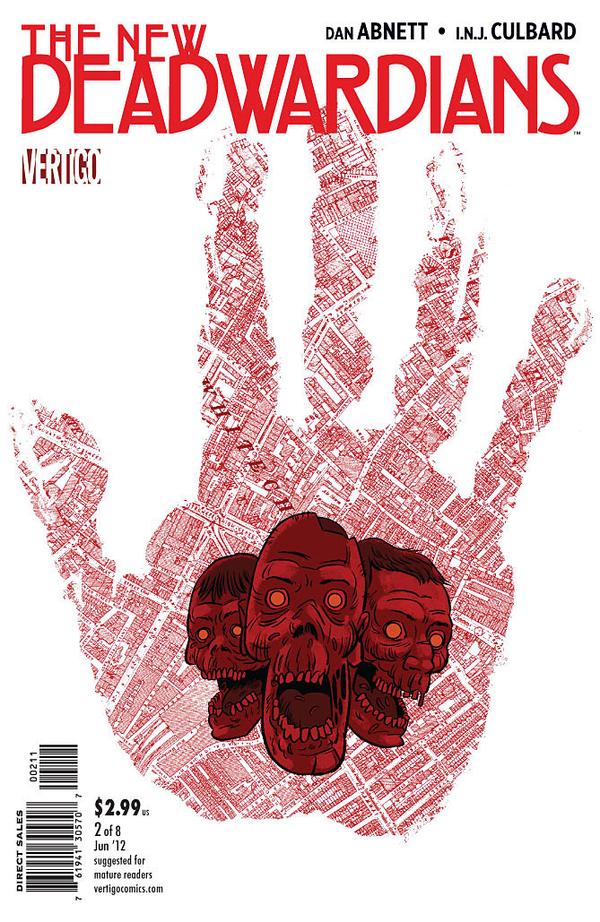 Also great this week is this Becky Cloonan cover for B.P.R.D. Hell On Earth: Pickens County Horror #2: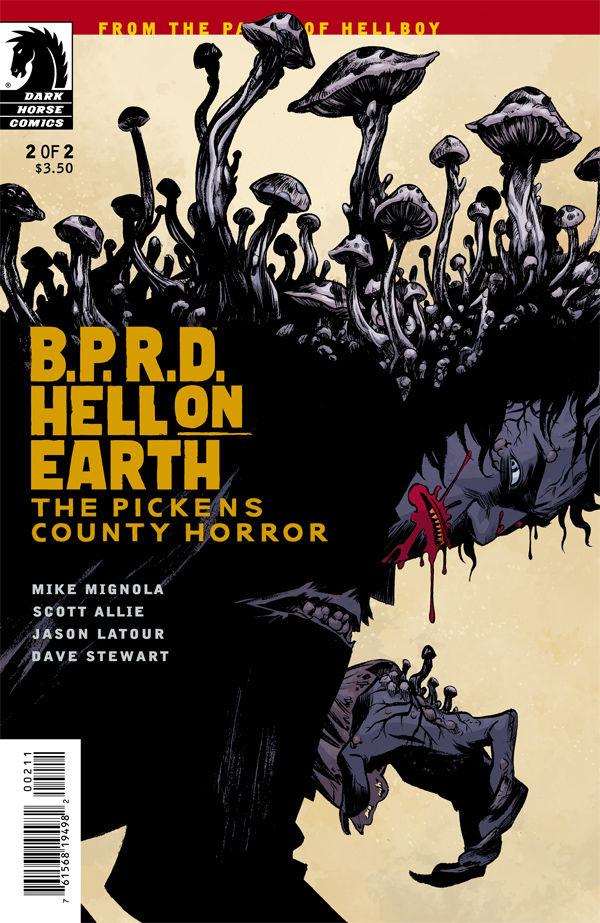 I missed last week due to insane other commitments, but if I had picked a cover it probably would have been this gorgeous B.P.R.D. Hell On Earth: The Long Death #3 cover by Duncan Fegredo and Dave Stewart: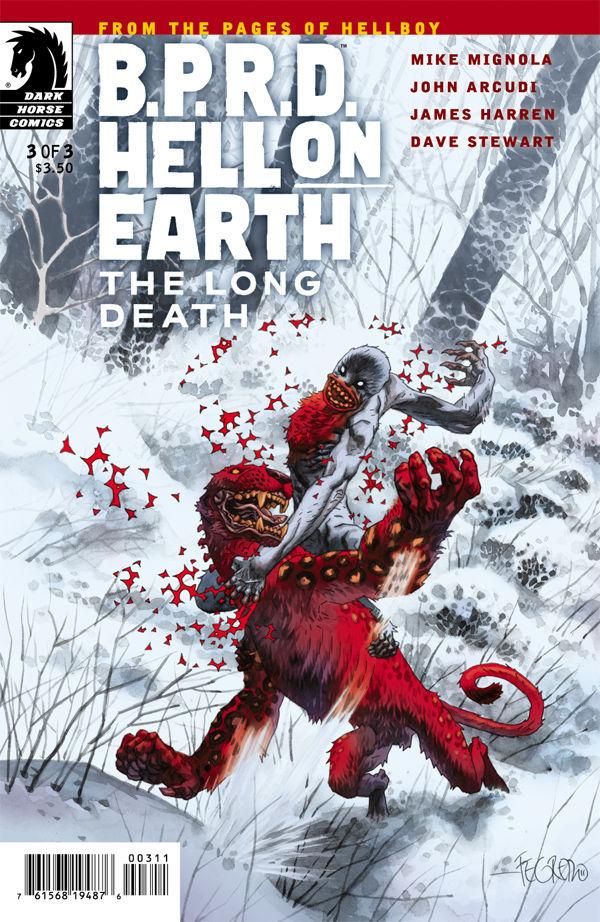 There's a new 3 Chicks Review Comics up on CSBG. Head on over to hear reviews of Rachel Rising #7, B.P.R.D. Hell On Earth: The Long Death #3, as well as an interview with the uber talented Saga artist Fiona Staples.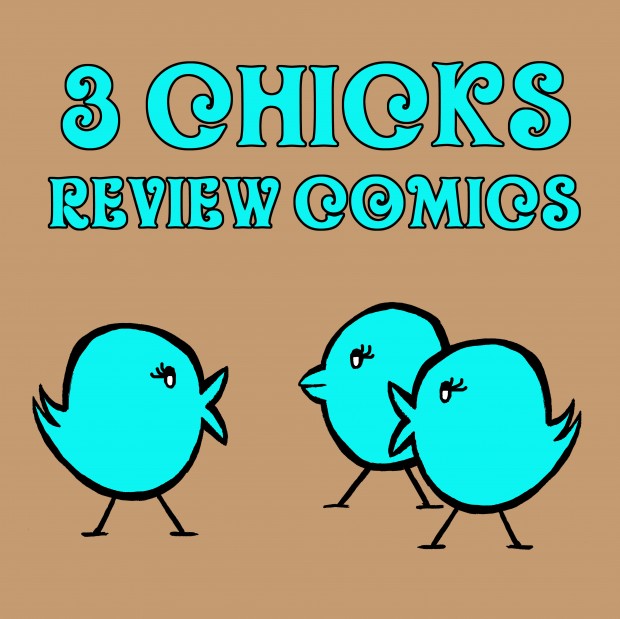 New She Has No Head! went up on Monday. All about Dennis Hopeless and Jamie McKelvie's excellent X-Men: Season One.  Check it out!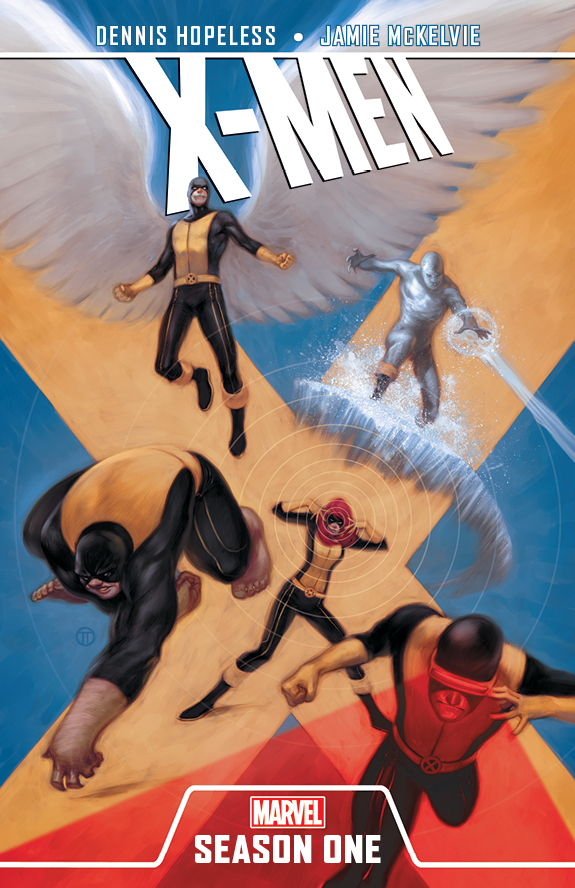 I've got a new piece up on Lit Reactor about the importance and advantages of following creators, not publishers or characters, especially when it comes to comic books. Check it out!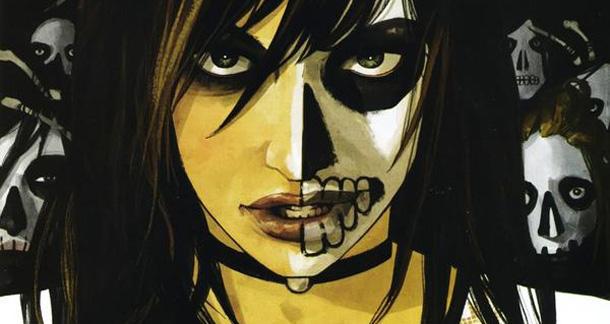 All my CBR Reviews are up already this week, and I got some great books in the draft…check them out!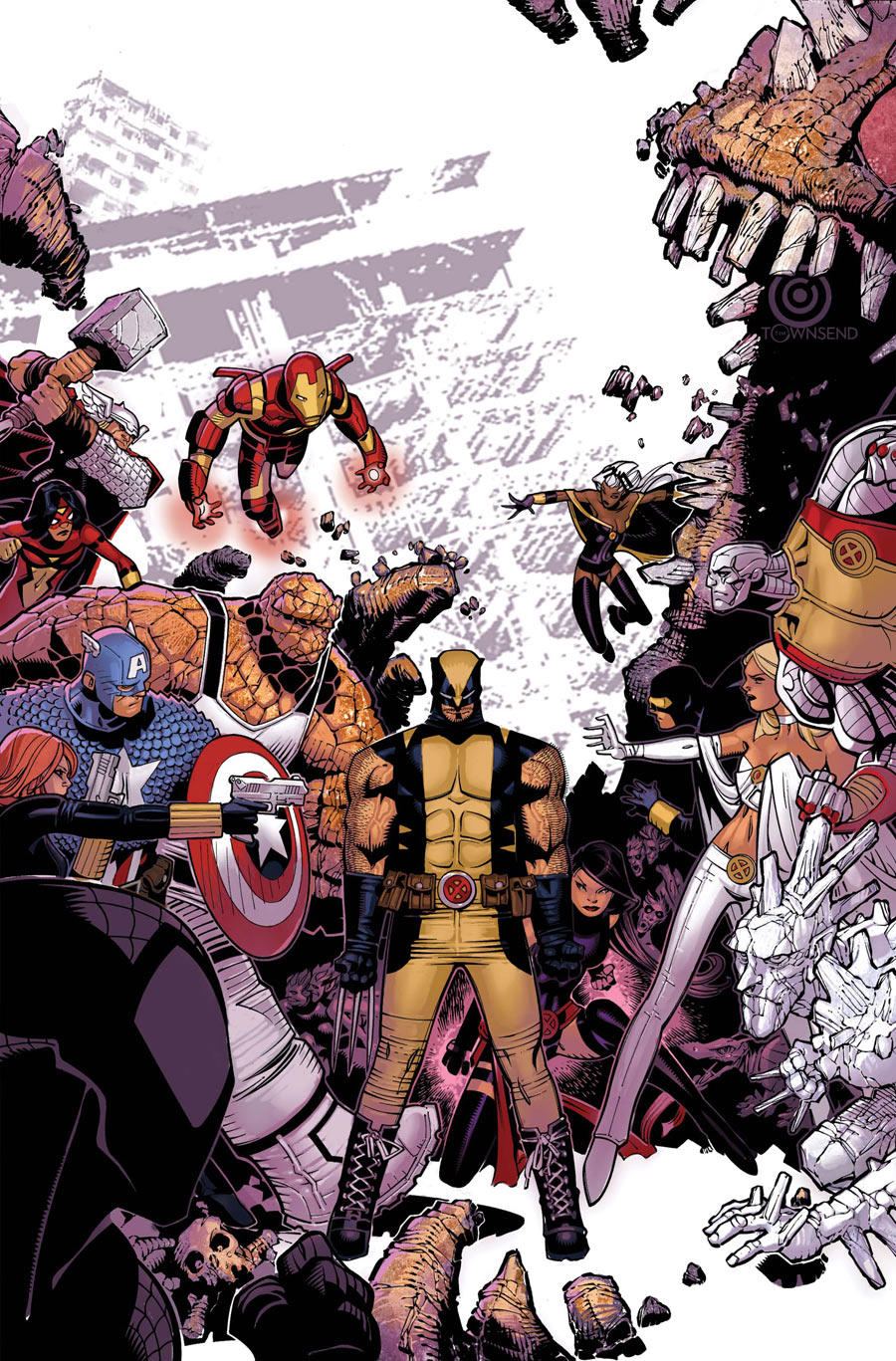 "Jason Aaron and Chris Bachalo's "Wolverine & The X-Men" #9, despite being a tie-in book to the massive "Avengers vs. X-Men" crossover still maintains its identity. It also remains a pretty good book, which is no small feat when getting swallowed by such a gigantic idea so early in its existence.
Aaron continues to use his characters in smart ways and he has such a diverse and interesting cast at his disposal that he can lean heavily on how compelling everyone is, regardless of the very weak plot he's given…"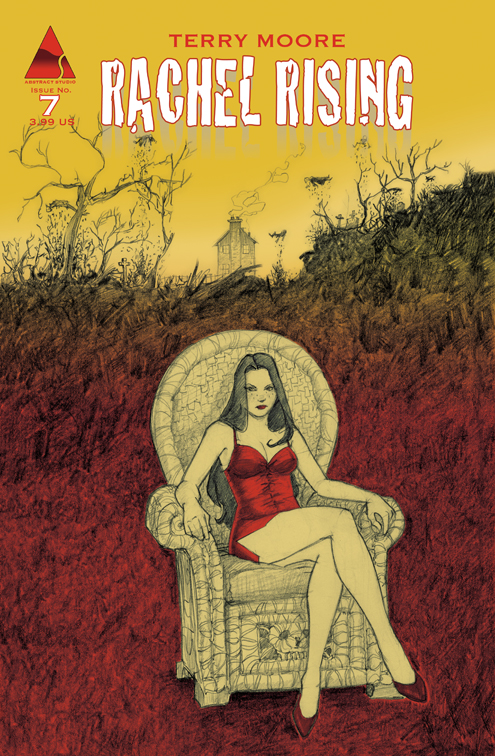 "Terry Moore's "Rachel Rising" #7 is a great comic book, and as Moore ratchets up the stakes and body count (neither of which I thought could get much higher) the book becomes even more layered and mysterious.
A couple issues ago a plot point struck me as a bit too cliché to work well in "Rachel Rising" but Moore redeems himself in this issue by creating a scene with the newly deceased Jet that absolutely makes your skin crawl in horrible anticipation, resolving itself into something absolutely unexpected and almost sweet. It's a wonderful reversal and the kind of thing we see far too little of in even the smartest comics…"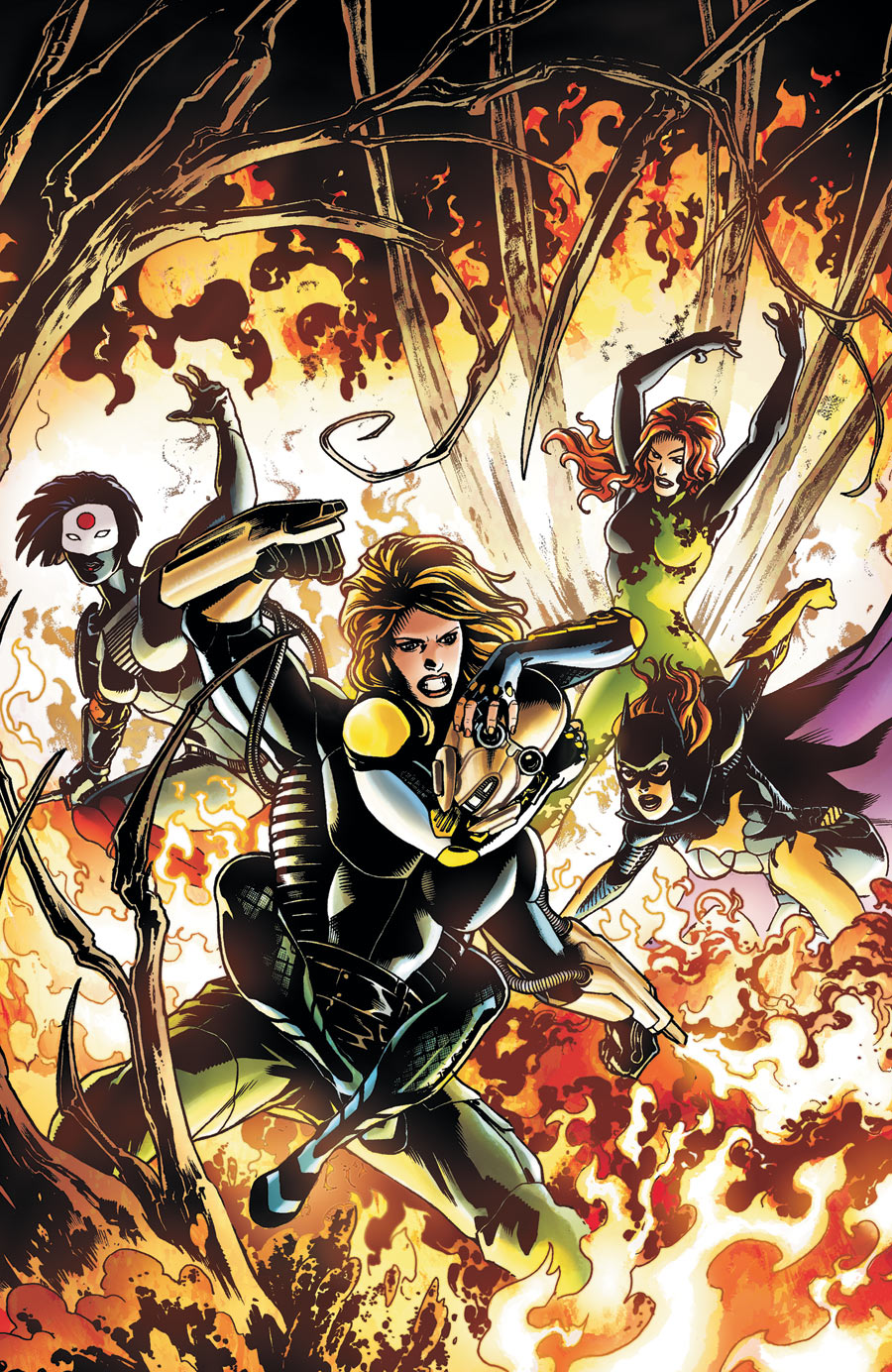 "Duane Swierczynski and Jesus Saiz's "Birds of Prey" has been a smart mix of superhero and crime comics with a lot of moving pieces and solid character development. Issue #8 continues that tradition and delivers an intriguing piece of the Birds' story as we head into "Night of Owls" crossover territory next month.
Swierczynski has proven in his "Birds of Prey" run that he likes to jump around in time, but he does it so cleverly in this issue, it's hard to fault him for using what works. His reveals pace out nicely and at the end of this issue we get a peek at Dinah's big secret that he's been teasing us with since issue #1…"
As always, likes and retweets are much appreciated and you can read all of my CBR Reviews here.
After far too long a hiatus, Sue and I are back with a new 3 Chicks Review Comics and a very special guest star – novelist and comics writer Marjorie Liu! We also have an all new Chick of the Week, two new comic book reviews, and a whole slew of chit chat to get caught up on!
Head on over and check it out, or subscribe via iTunes so you never miss an episode.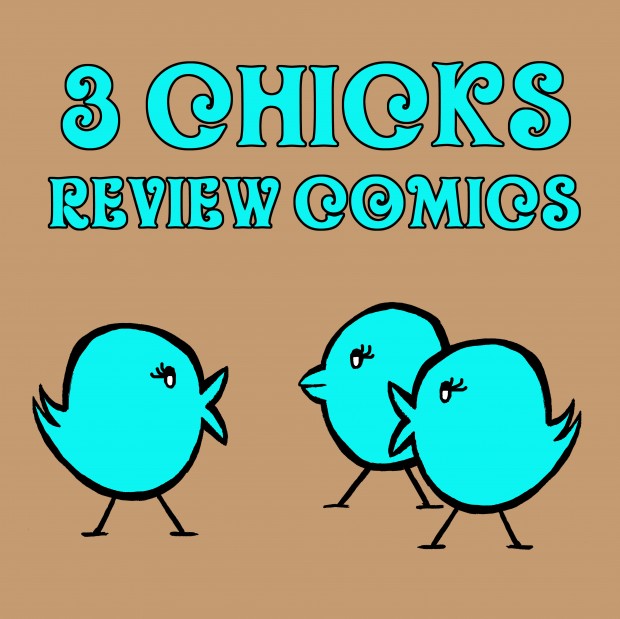 I read some great damn comic books this week and got to review some of the best of them for CBR: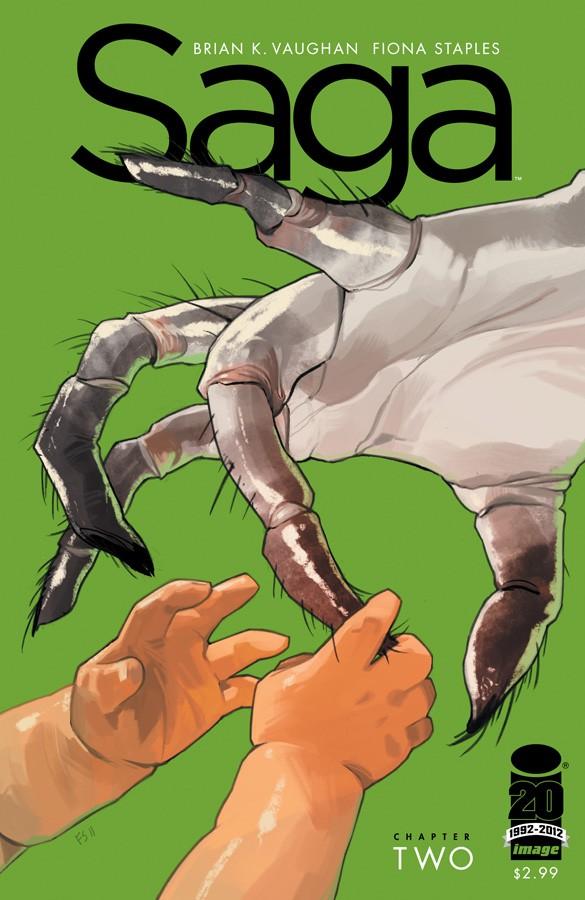 "Brian K. Vaughan and Fiona Staples "Saga" #2 by some miracle manages to live up to and possibly outdo the fantastic double-sized first issue. Equal parts divine character development and brisk plotting, this book continues to remind me that so many of my other comics are really unremarkable…"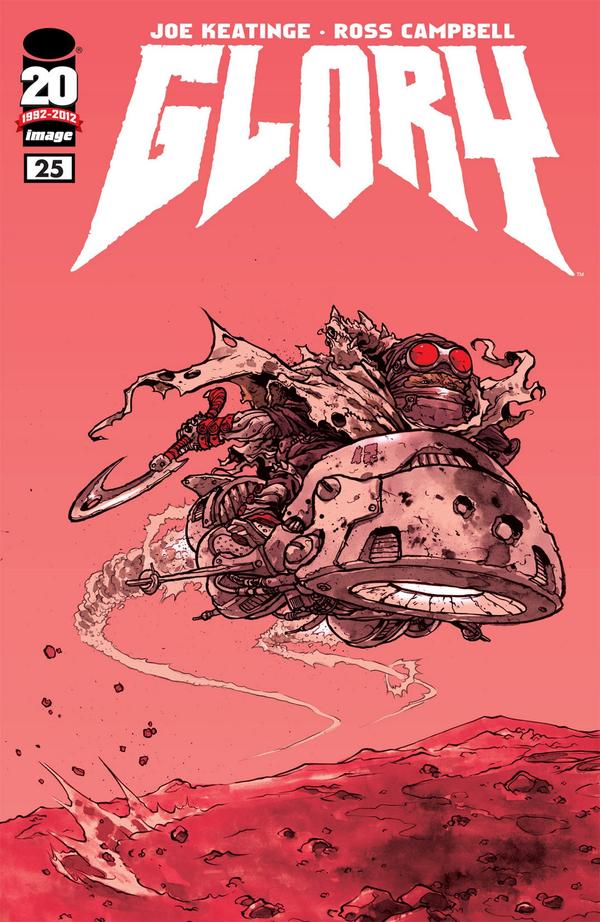 "Joe Keatinge and Ross Campbell deliver a pleasantly surprising third issue in "Glory" #25, subverting what many readers might have expected and cranking the stakes up dramatically.  While Campbell's powerful and unflinching visuals remain the star of this book, Keatinge's story is taking a nicely unexpected turn, propelling us 500 years into the future (in a prophetic dream) and then yanking us back to the present with a doozy of a plot twist. The opening notes of a "new" superhero series are critical and it's unfortunate that so many takes (and executions) feel so stale, but this is bold and unapologetic in the things it says about our characters and the paths they find themselves on…"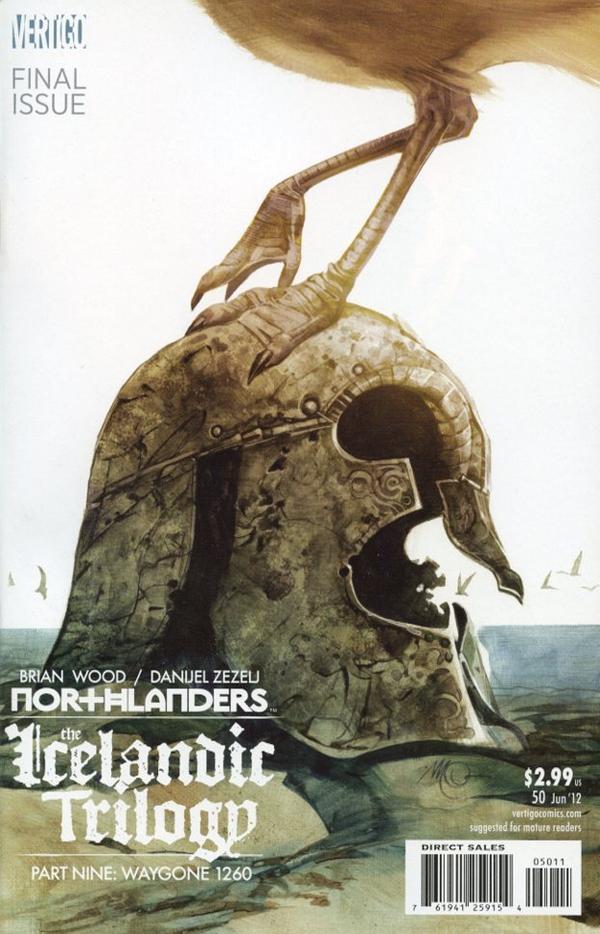 "Brian Wood's grand saga "Northlanders," set in the Viking Age, comes to an end with this month's "Northlanders" #50. Bringing to a close his 9-part "Icelandic Trilogy" with art by Danijel Zezelj and colors by Dave McCraig, Wood delivers the same monumental and yet incredibly relatable stories he has brought throughout this series and it's a loss to readers everywhere that is has all come to an end…"
As always, likes and retweets are much appreciated and you can read all of my CBR reviews thus far here.
Wow. What a great week for comics covers!
I cannot possibly pick just one, there is such an embarrassment of riches…here we go!
First up this absolutely stunningly beautiful Conan The Barbarian #3 by Massimo Carnevale: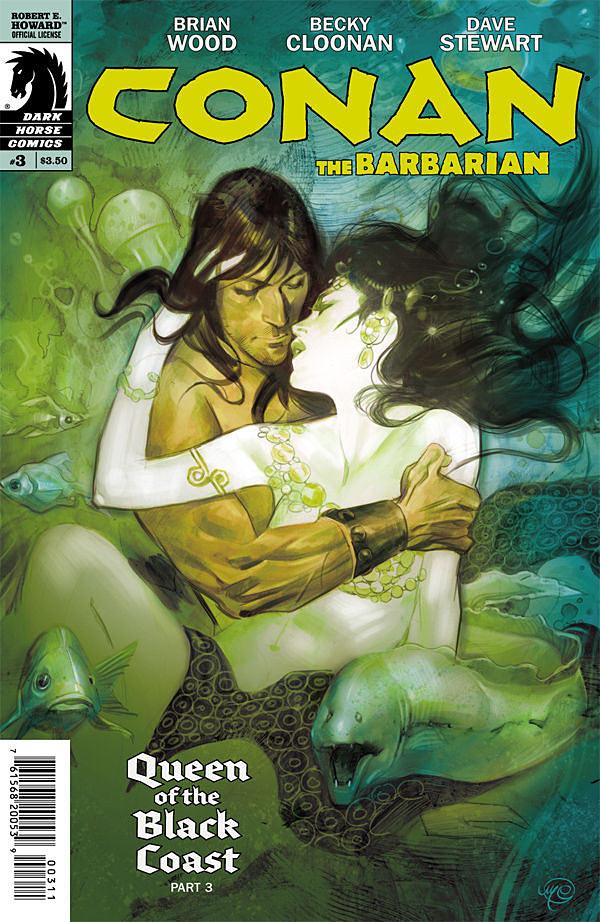 So glad to see this Amy Reeder Batwoman cover actually did get used, I talked about it a couple weeks ago on She Has No Head! and opined that it might not show, but happy to have it in my hands, absolutely gorgeous: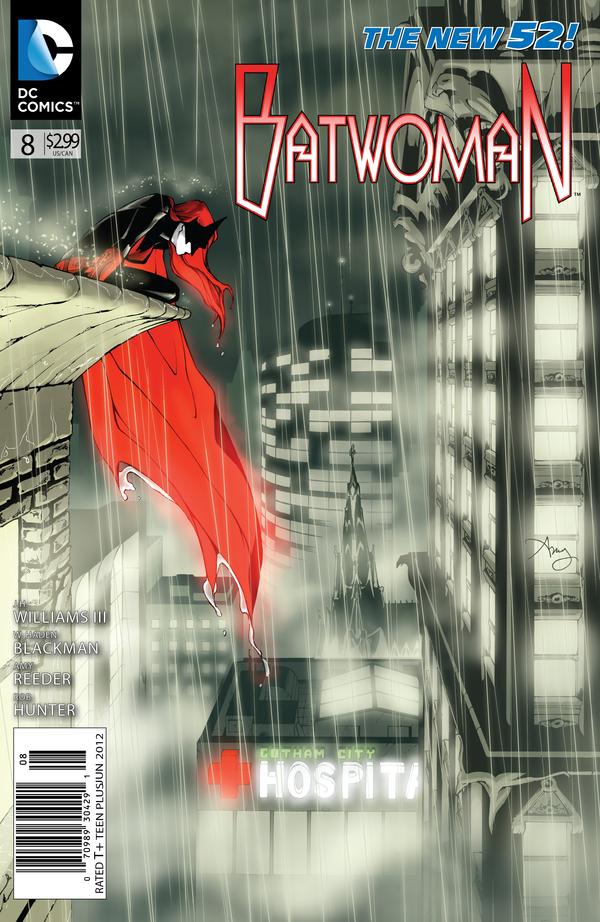 A wonderfully fitting and gorgeously illustrated cover for Brian Wood's final Northlanders issue, again by Massimo Carnevale: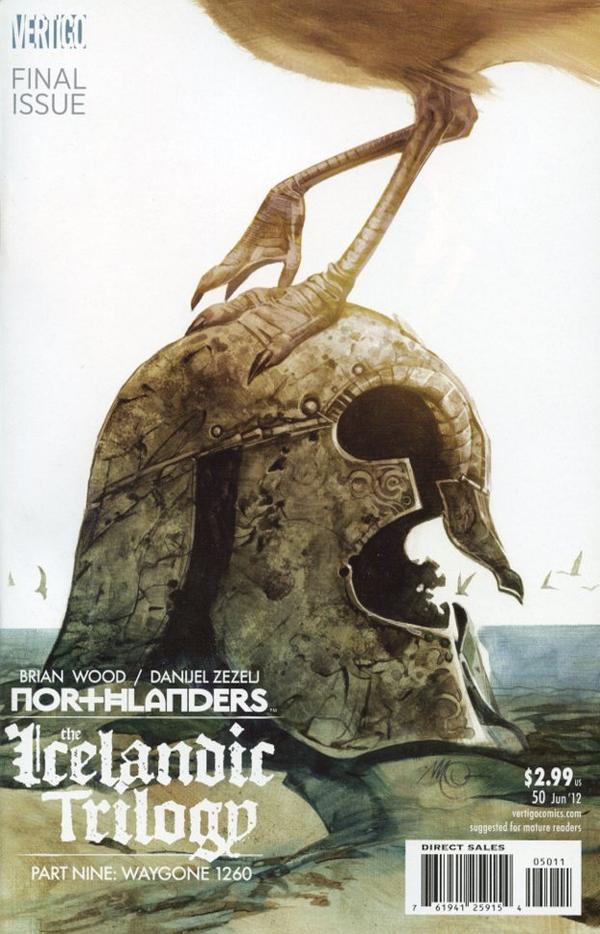 Wonderful weird-ness from Ross Campbell's newest issue of Glory: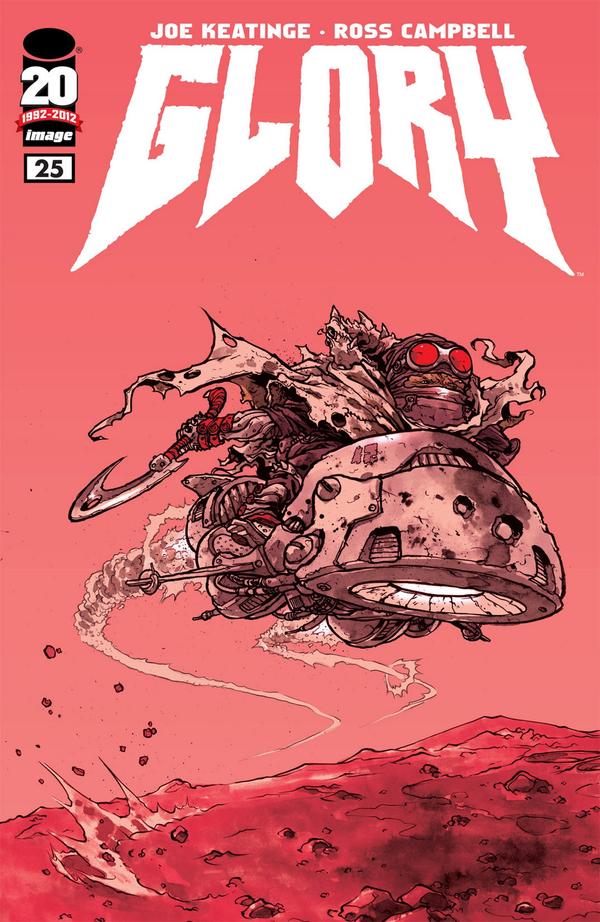 A simple but powerful cover from Fiona Staples for Saga #2: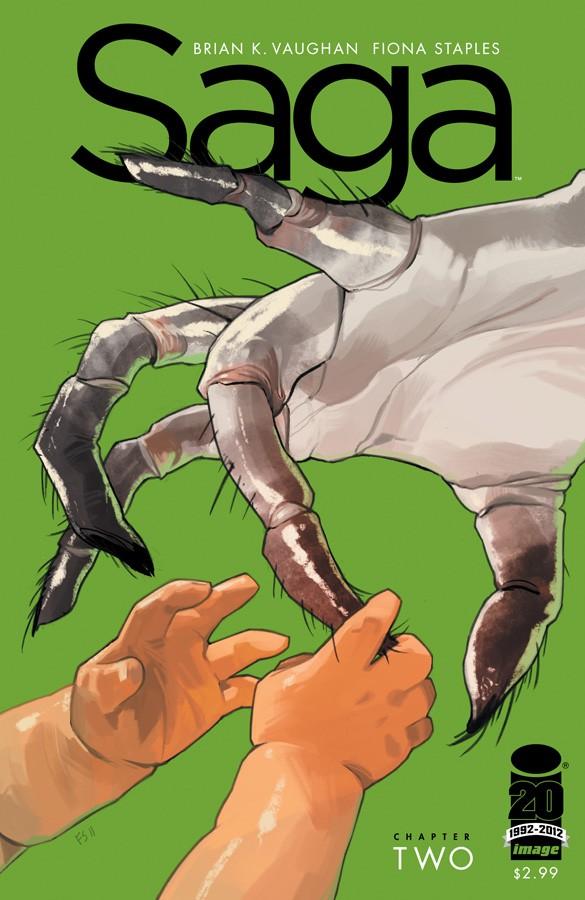 Gorgeous and super fun alternate cover for Winter Soldier #4 by John Tyler Christopher: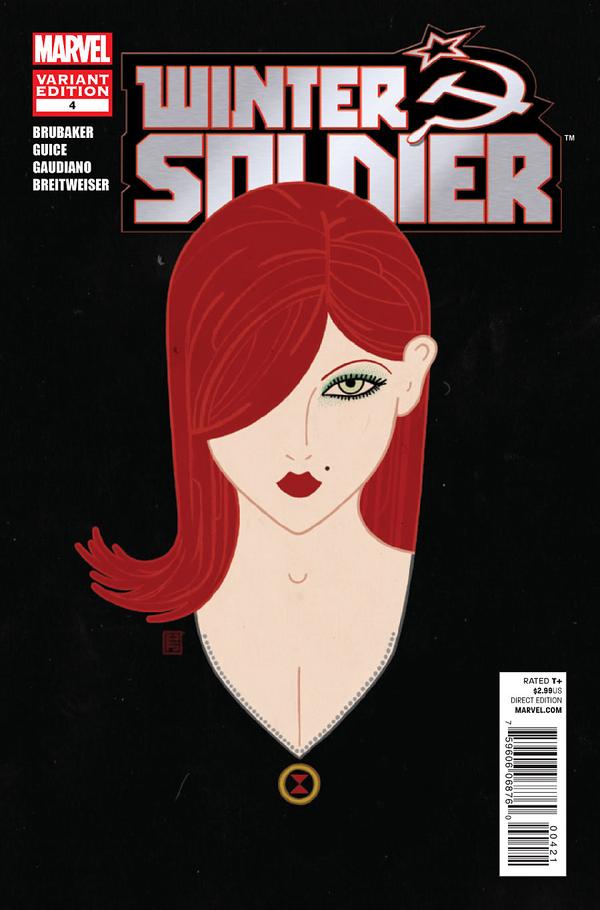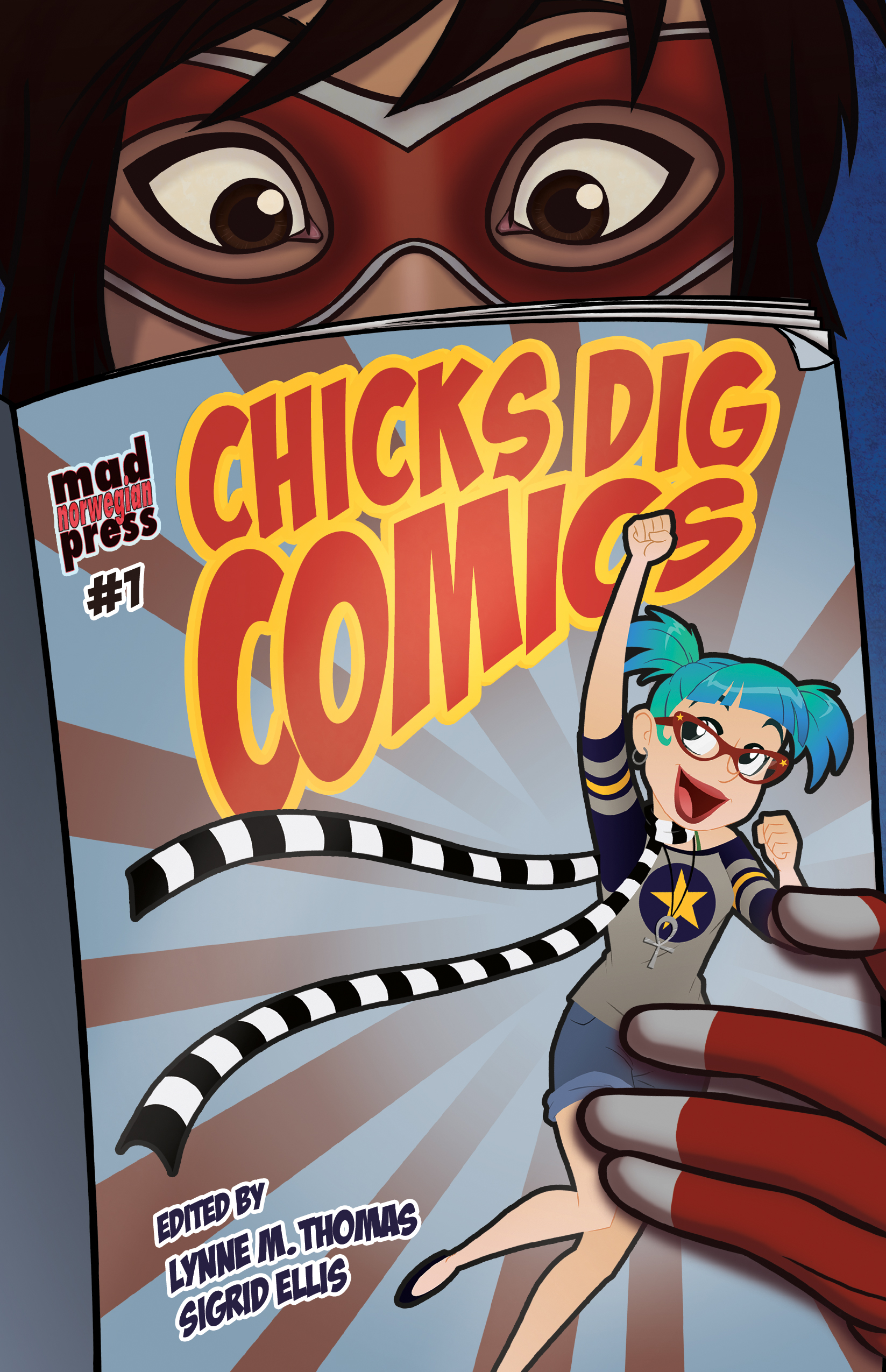 Big news this week, as the book Chicks Dig Comics, which I was lucky enough to be a part of, released this week.
You can buy it online at Amazon & B&N and it should be available in some comic book stores as well.
My piece called "I am Sisyphus and I am Happy" is about how I came to comics, how I came to writing about comics, and specifically how She Has No Head! came to be. It's a deeply personal piece, and I hope you all enjoy it. I am sandwiched in there with SO MANY amazing ladies including Gail Simone, Marjorie Liu, Amanda Conner, Carla Speed McNeil, Jen Van Meter, Colleen Doran, Jill Thompson, Jill Pantozzi, and of course, my partner in crime, SUE. And that's just the beginning…there are plenty of other great female contributors as well as a few fantastic gents like Greg Rucka, Terry Moore, and Mark Waid.
Huge thanks to Sigrid Ellis and Lynn M. Thomas for letting me part of such a great book
I also have a new piece up at Lit Reactor that is the continued story of my path toward publication. Retweets, likes, and comments are (as always) much appreciated!
Thanks everyone for all the support!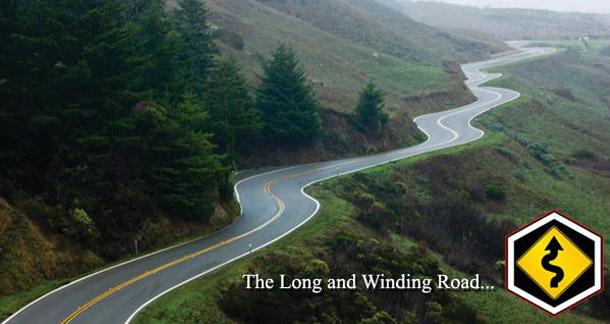 There's a shiny new She Has No Head! up all about my fictional imprint and the comics creators I would tap for it. Enjoy!