Yessss!
Thank you again to Rob Bricken at io9, who says "The Girl Who Would Be King introduces the best superhero/villain pair in ages"
and "Lola is, without hyperbole, one of the most fantastic antagonists I've ever had the pleasure to read." among other amazing things!
It was his rave review of TGWWBK on Thursday evening that gave us the big push we needed. Check out these awesome screen caps: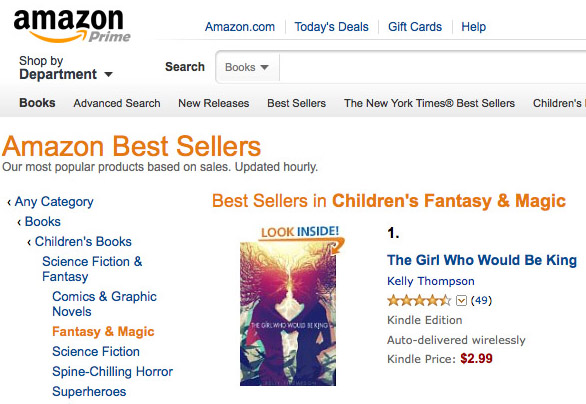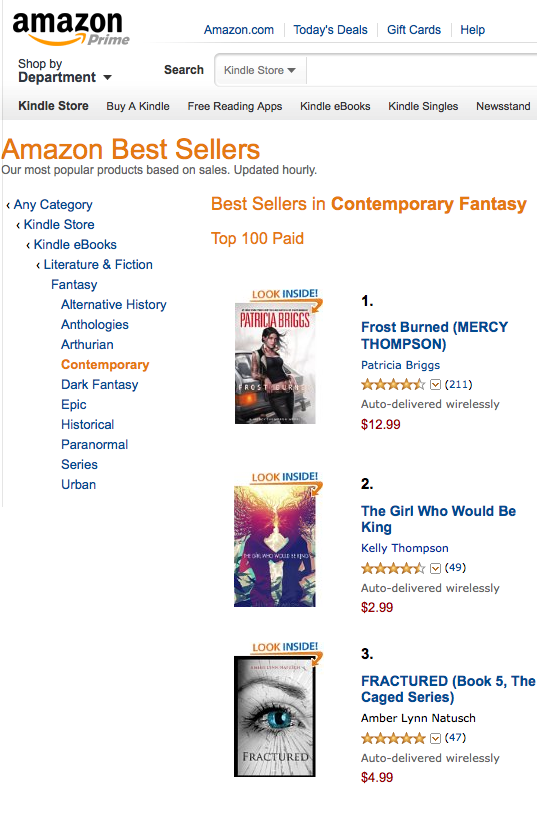 And in case you still don't know where to get a copy – you can buy a kindle version or a paperback via AMAZON. For limited edition illustrated hardcovers, head over to THE GIRL WHO WOULD BE KING website. There's also some awesome swag, limited edition prints, and such on the website if you fall in love with some of the art.
If you really want a digital copy but want it for a Nook or iPad (and don't want to steal it – and please don't do that) those epub editions will be available again in April. If you email me (1979semifinalist[at]gmail) I'd be happy to add you to a mailing list so you can be notified when other digital editions become available again.
And thanks to all of you that have been so supportive over the months – giving great reviews, retweeting, and blogging about the book – could not have done it without you – here's to this only being the beginning for this book…I mean, who doesn't want to see the movie?!?
– Kelly
Tags: Bonnie Braverman, Lola LeFever, The Girl Who Would Be King, things made of awesome
Comments are now closed.