In the depths of my sadness for the departed GAME OF THRONES and the interminable year I must wait for its return, I wanted to do something fun. I did a little something fun the other day, but that wasn't enough. Then when doing my latest "DRUNK COVER SOLICITS" I was struck with genius (as the drunk frequently think they are) – why not talk about Game of Thrones while drunk?
GENIUS.
So here we are.
BEFORE WE EVEN GET STARTED…! This is full of spoilers for the TV show only. If you are not caught up through the end of Season 3, do not enter! Save yourself! If you have read the books, GREAT FOR YOU, but please don't spoil anything for those of us that have not done so yet. Questions asked are HYPOTHETICAL/FOR COMEDIC VALUE ONLY, do not, I repeat DO NOT attempt to answer them in the comments! Whew. Okay. Also, if you're not familiar already with "Drunk Cover Solicits" you should know that the whole "Three Sentences Thing" is a random guideline that I constantly break.
Because all these people (I totally think they're real, can you tell?) are connected in such awesomely complex ways, I was forced to categorize them in the style of Los Angeles Real Estate. In other words they are grouped by their houses, and then "house adjacent." Like when you live in the depths of North Hollywood and you try to call it "Studio City Adjacent"…listen, we all know where you live. Nice try.
And I know this, because I lived in North Hollywood. So, yeah, been there!
Here we go!
HOUSE LANNISTER & HOUSE LANNISTER ADJACENT: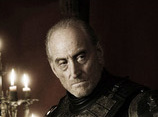 TYWINN LANNISTER
How can he not scare you? Tyrion and Cersi are like the ultimate badasses of Westeros and yet they look like they're pissing down their damn legs when he's in the room. Yet, in the brilliance that is GoT, it's impossible not to respect and even admire him in some ways (see: all his interactions with Arya in Season 2).
DAMN YOU THRONES!
sidenote: shit, we're already at some all caps levels…this does not bode well…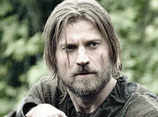 JAMIE LANNISTER aka THE KING SLAYER
Oh how far we have come from me thinking that attempting to murder a child by pushing him out of a tower made someone a monster. You are a KITTEN in comparison to some of these other bastards. Also, I kinda love you (and thus hate myself).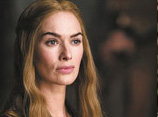 CERSI LANNISTER
I want to hate you so badly, but you're so deliciously complex. Evil and yet I keep hoping against hope that you and Tyrion will band together…or at least hug.
CAN YOU PLEASE JUST HUG EACH OTHER?!?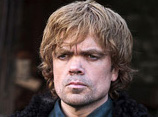 TYRION LANNISTER aka MY FAVORITE!
I love you. Is there a better character alive than you? You (like Dany) are almost TOO perfect. But please do not take that as an endorsement to begin fucking up.
ps. I love you. Oh wait, I already said that.
pps. I'm not following you, promise!  That weird girl behind the fancy drapes was not me, swearsies.
ppps. But if it WAS me, what did you think? Was I cute? Were you flattered?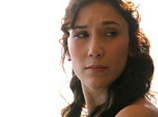 SHAE
You in danger, girl. GTFO!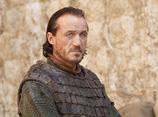 BRONN
Not much for you to do this season, but I like your 'Truth To Power' style. Keep it up, yo.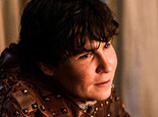 PODRICK "WHORES PAY TO FUCK HIM" PAYNE
WHAT IS YOUR SECRET?  TELLLL MEEEEEE!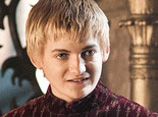 KING JOFFREY BARATHEON (BUT REALLY LANNISTER) aka KING DOUCHEBAG aka KING SOCIOPATH aka FICTION CHARACTER I MOST WANT TO MURDER aka EVERYONE WANTS TO KICK YOU IN THE GODDAMN FACE, KID
What is wrong with you??? I mean, seriously. Like your mom and dad are twins, okay, fine, that gets you a certain amount of leeway. But nobody gets THIS MUCH LEEWAY.
You want to present Sansa's brother's head to her? Really? In what universe EVEN THE THRONES UNIVERSE! is that appropriate. Here's the answer…NONE.
Sidenote: this poor actor is never getting another job in Hollywood that's not a villain…save your sheckles, kid.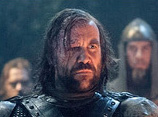 SANDORE CLEGANE aka "THE HOUND"
Give him a break already, Arya. Seriously. Dude is not perfect (this is GAME OF THRONES!) but he has seriously done no wrong to you, except that which he was ordered to (which, arguably was horrible and scarring, but again, THRONES).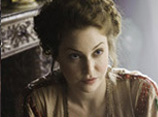 ROS
Poor fucking Ros. I actually got attached. What a rookie. I thought we were building to you getting to do something beyond being tortured and killed by KING ASSFACE. I promise, no matter how he MIGHT trick me with good deeds in the future (and this is THRONES so he totally will, it's part of what makes it so GOOD) I will never forgive Little DICK for sealing your horrible fate.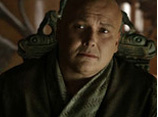 VARYS
You seem like a survivor. But I have learned my lesson with Ros. I will not get attached. I WILL not get attached.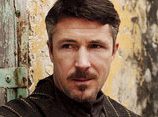 PETYR BAELISH aka LITTLE FINGER
You unbelievable dick. I never trusted you, I never liked you (even though my friend kind of does! what?!) but I was willing to see where you went, what you did. You were interesting. NOW YOU ARE ON THE SHIT LIST WITH THE OTHER UNFORGIVABLES. Good job, sir, good job!
HOUSE TYRELL & HOUSE TYRELL ADJACENT: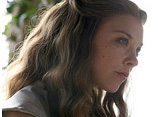 MARGAERY TYRELL aka FUTURE 'THE QUEEN"
I'm definitely not going to get attached to you, you're clearly way to smart for your own good (or mine???) but I DO wish you would invest in at least the OCCASIONAL outfit that didn't plunge down to your stomach. If only for varieties sake.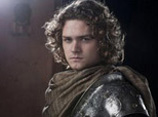 LORAS TYRELL
Oh, kid. You need to be half as smart (and cold) as your sister. You stay the way you are, you ain't got a chance.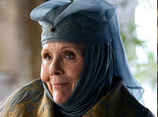 OLENNA TYRELL
You are THE. BEST.
Please don't die.
HOUSE STARK & HOUSE STARK ADJACENT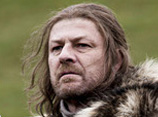 EDDARD "NED" STARK
You really set the tone man, thanks to you I learned that nobody was safe.
I also learned that THRONES was not just good, but REALLY smart. Nice cyclical themes (you behead a guy and you do it honorably, but the audience knows ultimately you are wrong – even though you can't know this, and then you get fucking beheaded). The show is smart, yo. AND EVERYONE IS FUCKING DOOMED.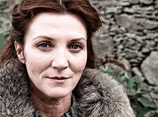 CATELYN STARK aka LADY STARK
Speaking of doomed. To be honest, she was never my favorite. I get her hatred on some level of Jon Snow, but that is a LONG ASS time to hold onto that hate and to PUNISH AN INNOCENT CHILD for something he had no control over. Also, you signed your own fucking death warrant in that last episode. I know that you wanted Robb to trust you again, but the whole "make them feel what it's like to lose" bit? Well, that's not the way you win wars…with vengeance. I thought you were smarter than that.
I still didn't want you to die though. But there is NO HOPE, so of course you did.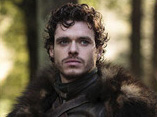 ROBB STARK aka KING IN THE NORTH aka THE YOUNG WOLF
So here's the thing, I didn't realize how much I adored you until you were gone. Man, that sounds like a terrible pop song. Seriously, I know that the events of the RED WEDDING destroyed us all, but it was actually in the finale, when Grey Wind's head was sewn to Robb's headless body that I FREAKED THE FUCK OUT. Honestly, the people I was watching with seemed relatively unaffected. I WAS DESTROYED.
I will never forgive you, THRONES.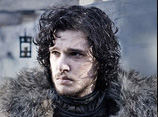 JON SNOW
I was with you in season one. In season two I spent a fair amount of time rolling my eyes about your inevitable (and kinda cliche, let's face it) romance with Ygritte. But you turned it all around this year, sir. Good work!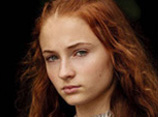 SANSA STARK (NOW LANNISTER)
Oh, Sansa. Like Jon I have gone back and forth with you. I wanted to tear your damn throat out in Season 1. What a spoiled little bitch. But oh how you have grown (and the horrors you have endured). And this is why THRONES is one of the best shows ever…you're now one of my favorite characters. Despite your relative comfort you're in one of the most dangerous, depressing, and absolutely intolerable situations of any of the characters in THRONES and yet you're gutting it out. Love you, girl.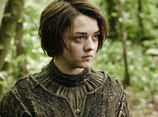 ARYA STARK
I mean, you were the obvious early favorite, and I still love you. But sometimes I want to show you a picture of the utter MOUNTAIN OF SHIT your sister is going through so that you can understand that while Season 2 was brutal for you, you got it made in the shade in Season 3 (comparatively at least).
Also, you're my pick for a character that will A) Become an utter badass (not that you aren't already) and B) Will actually make it to the goddamn end.*
* I openly acknowledge that this is risky as fuck to do and I have probably just jinxed EVERYONE.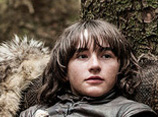 BRAN STARK
I love the parallels for your story. I'll be honest, some of the mystical/magical crap leaves me cold (though the taking over of both Hodor and Summer was BADASS) but I like where you're headed, kid. Keep up the good work.
Sidenote: If Hodor bites it you are fucked. How you gonna get around???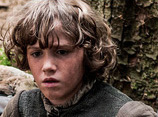 RICKON STARK
Hey! Kid that barely said anything until the last episode or two. I thought you were dumb for a bit (literally like can't speak, not like you're not smart). Anyway, glad to see you on your own path. Way to get out of your brother's shadow.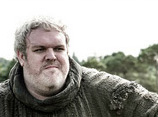 HODOR!
What is there to say? Charlie Jane Anders said it better than anyone can ever say it!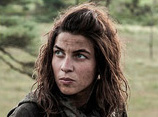 OSHA
Your love for those boys is epic. And I love you for it.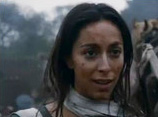 TALISA STARK (FORMERLY MAEGYR) aka THE QUEEN IN THE NORTH
I know it's not your fault, but I hate you for getting my Robb killed (and a whole bunch of other dudes, and basically ending the war…cause you know…WHO THE FUCK WILL FIGHT IT NOW????)
You should have just kept your sexy enlightened medicine woman thing to yourself.
Also, I'm sorry. I didn't mean it. And I'm sorry you're dead.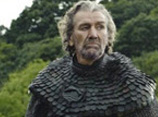 BRYNDEN TULLY
You pretty much exist to show up Edmure, right? I find this completely acceptable as your role in the THRONES world. Carry on.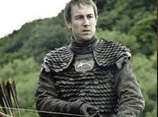 EDMURE TULLY
Dude, when you can't shoot a burning arrow into the floating funeral "supposed to be pyre" in your first scene for viewers (even though it DOES seem really hard) it's a bad thing. When your old badass uncle does it in one shot and from a much greater distance after you metaphorically fall on your face it's even worse.
And then you fuck up everything else by getting greedy about a fucking windmill. You suck, dude.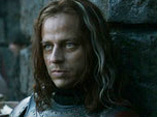 JAQEN H'GHAR
Such a brilliant character. As a fan of this actor though…I worry that this guy is not coming back since his appearance changed at the end of season 2. If you're a book reader DO NOT ANSWER THAT. It's rhetorical…or something. Anyway, I cannot wait until your return, and I hope its YOU in the picture, though I WILL accept another you (if I HAVE to).
HOUSE TARGARYEN AND HOUSE TARGARYEN ADJACENT:
DAENERYS TARGARYEN aka DAENERYS TARGARYEN THE FIRST OF HER NAME aka DAENERYS STORMBORN OF THE HOUSE TARGARYEN aka KHALESSI aka MOTHER OF DRAGONS aka MHYSA (there's probably more, but I'm tired!)
AKA chick of a thousand badass nicknames. Sure, she's a little too perfect right now, but man do I get chills watching her be an utter badass. Also, DRAGONS.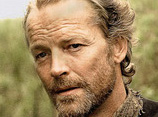 JORAH MORMONT
I like you, Jorah, but it would be great if you could dial back your absolute adoration of Dany. Like I know you REALLY want this May-December thing to happen, but I got news for you..it's not looking good.
 BARRISTAN SELMY
Hey, guess what Selmy, Jorah is already doing the "hope real hard for the May-Decmeber thing" with Dany, so your "hope real hard for the May-EvenMoreDecember thing" is probably fruitless. Just move on, kay?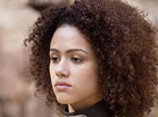 MISSANDEI
You are just FULL of potential. Also, your hair is AMAZING. Please don't die.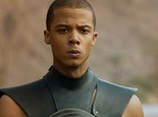 GREY WORM
Hey, nipples (terrible joke). I appreciate your devotion. And I know it's not really you being awesomely in control, but I appreciate that you're not just another dude in heat when it comes to Dany. Good work?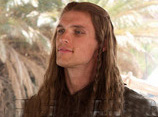 DAARIO NAHARIS
Ah, the most in heat of ALL the dudes around Daenerys. I mean, I GUESS he should get points for not even hiding it? I GUESS. He's good in battle so that's a plus but honestly? He's douche-y and cheesy as fuck. Please don't fall for this Dany (even though I can already tell you're going to).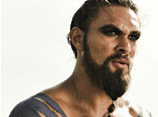 KHAL DROGO
Dude. You were another Ned Stark for me. When you died I was SHOCKED. SHOCKED. Also, sad, cause even though you basically started out as a rapist (even though I'm sure you didn't think about it that way, let's face it, you were, and not just with Dany but with countless others we never saw)…you grew on me. I honestly was pissed to find myself liking. I don't want rapists growing on me (which sounds even worse that I mean it) but it's a function of really good writing/acting/directing, right? I am helpless?
Yeah, no courts gonna buy that. For the best that you're dead I guess. Less complicated for my moral code.
VISERYS TARGARYEN aka ONE DEAD DOUCHEBAG (aka A GOOD START)
What a perfect way for a horrible horrible unredeemable guy to go. WAY TO GO THRONES. One down, SO MANY MORE to go.
HOUSE BARATHEON & HOUSE BARATHEON ADJACENT: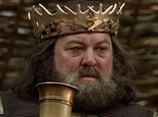 ROBERT BARATHEON
You had a lot of overt flaws, but you seemed decent inside. Though you helped raise (not raise) a truly fucking horrific kid, so good work on that! Still, like Jamie, you seem like a kitten in comparison to the REAL villains.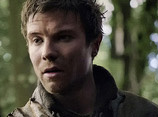 GENTRY (BARATHEON)
I like you, kid. Welcome to THRONES, hope you survive the experiences. Also, try not to drown.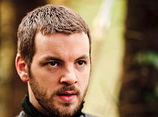 RENLEY BARATHEON
You got screwed, man. Propped up, convinced to go after some shit I don't even think you REALLY wanted, and then shanked by a fucking scary ass shadow assassin that came out of the Red Lady's scary scary vagina. Tough break, yo.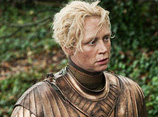 BRIENNE OF TARTH
I put Brienne here because of Renley, and because Lannister Adjacent was so crowded, but in my heart I wanted her right next to Jamie. Yup. He's a horrible monster in so many ways and Brienne deserves more, yet I found myself shipping these two pretty damn hard this season. Maybe just maybe, it's the broad shouldered girl in me wishing for a little fighting and fucking romance. Go you broad shouldered badass, go!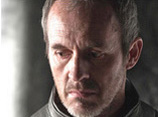 STANNIS BARATHEON
Get it the fuck together man! You disappoint me CONSTANTLY. Be your own fucking man. Take some responsibility. Also, be nice to your fucking kid. She's a sweetheart, and that is fucking rare in THRONES!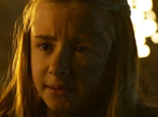 SHIREEN BARATHEON
Sweetheart. I worry for you.
Does anyone else think about Dragons whenever they see the scars on her face? Is that something?
(again, RHETORICAL, do not answer!)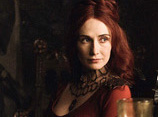 MELISANDE aka THE RED WOMAN aka THE RED WITCH
Your pussy is a very dangerous damn place to be. Good thing all the boys think you're so pretty. And by good I mean HORRIBLE.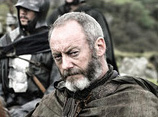 DAVROS aka KING OF ONIONS!
So rare to see an actual good guy, with no real motivations beyond like BEING A GOOD PERSON.
You are a diamond in the rough, man. Watch out, it probably means you'll be killed any fucking second.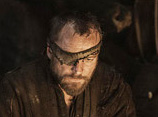 NEW JESUS (Okay, fine, BERIC DONDARRION, but I like mine better)
New Jesus is not so good at fighting. Good thing he's the New Jesus.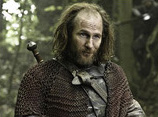 THOROS
You should teach your New Jesus how to fight so you can spend less fucking time resurrecting him, yeah?
CROWS AND CROW ADJACENT (I.E. NORTH OF THE WALL, YO!)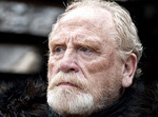 JEOR MORMONT
Aw. I liked you. You were nice to the fat kid (in the end at least). That shit is rare.  So, yeah, you were kind (maybe not for the right reasons, but still) of course that meant you had to die.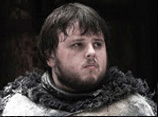 SAMWELL TARLEY
Sometimes you act lazy as fuck and it pisses me off, Sam. Stop giving fat folks a bad rap, yo. In other news, you did pretty good this year. Good for you. Try not to die.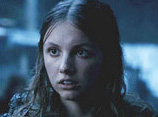 GILLY
Oh Gilly. I'm sure you'll grow on me and naming the baby Sam was very sweet…but you got a ways to go, girl.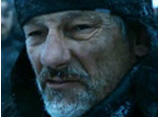 QHORIN HALFHAND aka THE HALFHAND
Aw. I expected someone with a name as badass as yours to last longer. So sad.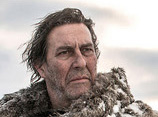 MANCE RAYDER
Do you have the best name in all of THRONES? Just maybe. It won't protect you though. NOTHING WILL. BECAUSE EVERYTHING IS MISERY AND SADNESS HERE!!!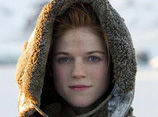 YGRITTE
Most redeemed character in season 3? In season 2 she annoyed the crap out of me, as did her storyline with Jon. In Season 3 she has grown on me, probably because she taught me awesome things like the fact that dudes beyond the wall don't go down. And I thought it was bad beyond the wall BEFORE, jeezus.
I'll see myself out. Tip your waitress!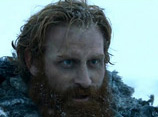 TORMUND aka TORMUND GIANTSBANE
Why does your beard not match your hair? It bothers me every time you're on screen. I know sometimes that's natural, but it just looks fucking weird.
HOUSE GREYJOY AND HOUSE GREYJOY ADJACENT: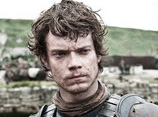 THEON GREYJOY
There was a time when you were one of my least favorite characters. Boy have I learned my fucking lesson. What an innocent I once was! Thanks THRONES!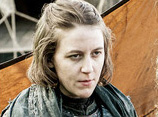 YARA GREYJOY
You are not my favorite, but your actions at the end of Season 3 were bang on. Go you badass, go.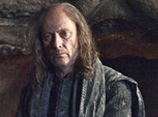 BALON GREYJOY aka LORD OF THE IRON ISLANDS
Fucking douchebag. That's all I got. I hope your son cuts you up into little pieces. How will that be for THE IRON FUCKING PRICE???
HOUSE ARRYN AND HOUSE ARRYN ADJACENT: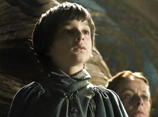 ROBIN ARRYN
File under "fucked up for life/attached to Mom's tit IN PUBLIC"…oh wait, those are the SAME DAMN THING.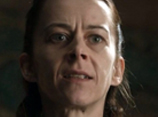 LYSA ARRYN
Thanks, Lady. Thanks a fucking lot for creating a fucking monster. Westeros definitely needs more of those.
MOTHERFUCKERS NOT LONG FOR THIS WORLD! VENGEANCE WILL BE MINNNNNNEEEE!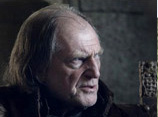 WALDER FREY
I am going to gut you from tip to tail motherfucker!!!
Oh, wait, I'm not on the show. Fuuuuck.
Someone do it for me, okay?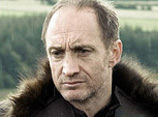 ROOSE BOLTON
Utter douche…and father of fucking year judging by your sociopathic bastard son. Good work though. Definitely more monsters needed on THRONES.  I hope you go slow and painful.
Well, my boyfriend has wisely pointed out that extreme horrifying torture turned me into a fan of Theon…so maybe let's at least make it quick and painful.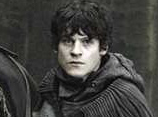 RAMSAY SNOW
Wow. I can't even. I mean, what do you say? How does someone eclipse Joffrey? Do you know how hard that is????
I'm at a loss.
(Yes, king of douches, Joffrey also belongs on this list, but he belongs on a WHOLE OTHER LIST, he's beyond even these soon to be dead motherfuckers)
SMARTEST CHARACTER IN ALL OF GAME  OF THRONES?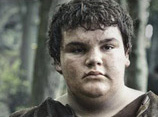 HOT PIE
I mean, I don't know what happens to this kid later, but right now, he's easily the genius of THRONES.
"Oh, Arya Stark, with a bullseye on your fucking head…you want me to go with you running through the woods? Hmm. You know what, I think instead I'll just stay here and bake pie and breads and pretend I never fucking met you. Have a nice life though!"
Tags: drunk, drunk game of thrones
Comments are now closed.