In honor of Bonnie and Lola and THE GIRL WHO WOULD BE KING we continue our 30 Days of Superheroines!
Our first DC Woman is up and she's one of my absolute favorites. It's no surprise I suppose that I found a TON of great stuff for her:
BIG BARDA!
Man! If anyone can make that silly bikin armor work, it's Phil Noto! via Phil Noto
Via The Mainstage (Wilfredo Torres)
The extremes of this are super fun to me – via Deviant Art
Rude does one of the best Barda's around – hands down! Via Fannybaws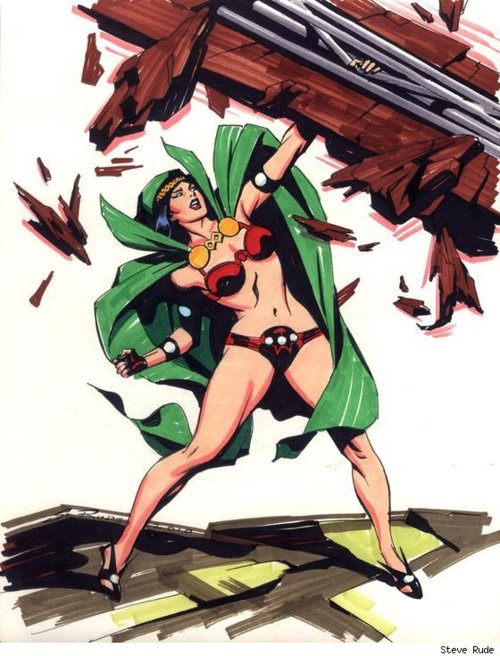 Adorable Buscema Barda! Via Steph Buscema Tumblr
And the infamous Bruce Timm Barda! Via DC Wiki
Comments are now closed.