Yes! Super on time!
Rules: one cover from the "mainstream" (i.e. DC/Marvel) and one cover from the "indies" (i.e. anything NOT DC/Marvel).
In the mainstream corner we have one of the best covers I've seen from DC since the reboot in 2011 – Batman & Catwoman #22 by Patrick Gleason (Mick Gray on inks and John Kalisz on colors). I still wish they'd be a little more innovative (and less fussy) with their title design/placement/what-have-you, but this is a GORGEOUS illustration. Fantastic color choices, positive and negative space, movement, composition graphic shapes, it's got it all. Oh, and a gorgeously rendered Catwoman. Yes!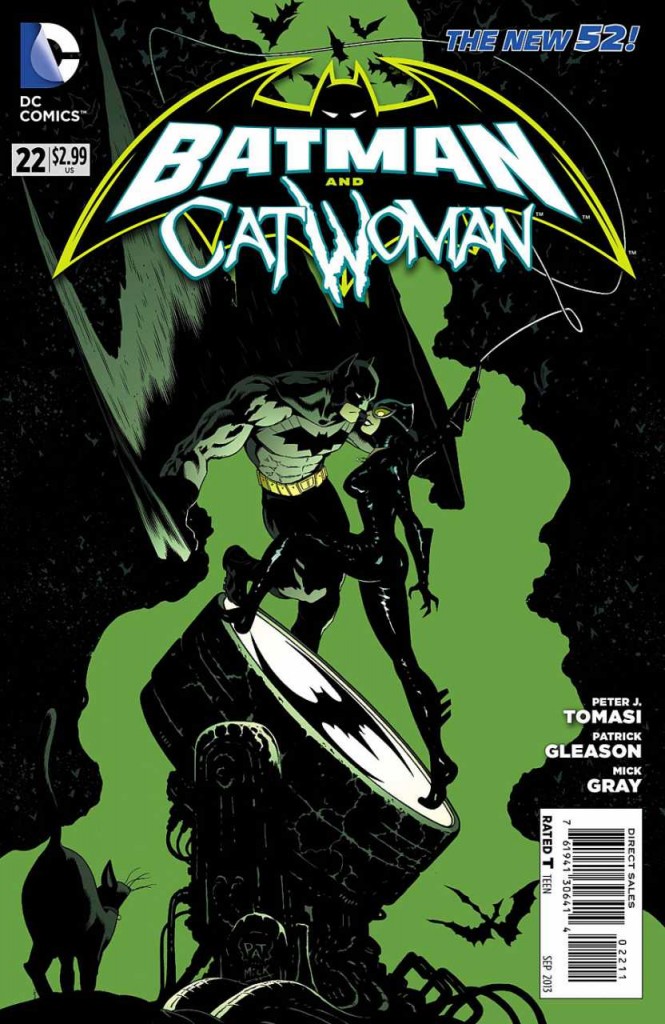 In the independent corner we have a fantastic Skottie Young cover for Revival #12. On the surface you wouldn't think those two things would go together so well, but Skottie Young is a genius, so he makes it work – it's both adorable and creepy – and somehow captures the essence of Revival without ever "not being a Skottie Young cover". Impressive. I'm a big fan of tons of white on a cover when used well and this is a great example. Again, bonus points to Young and Image for being bold with title integration, credits, numbering, etc.  Two great picks for SDCC week!