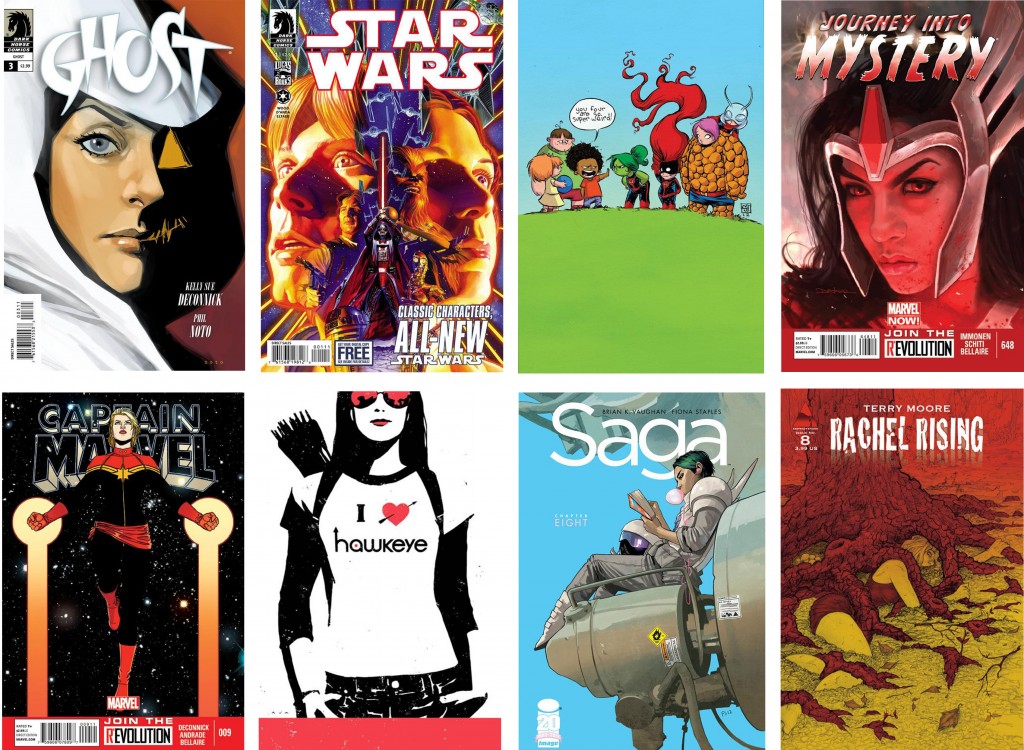 Here's some things that have been going on while I've been too crazy busy to blog (that all changes tomorrow though).
I wrote about the Dredd movie for Lit Reactor: 10 Reasons Why Dredd Is The Best Comic Book Movie of 2012 You DIDN'T See
I wrote about Wonder Woman the CW's in limbo 'Amazon': 5 Ways Looking At Comics Can Help The CW's 'Amazon'
On She Has No Head! – I talked about Faith Erin Hicks collected The Adventures of Superhero Girl and "8 Great Female Led Comics You Should Be Reading."
I wrote reviews for some really great comics: Hawkeye #8, Adventure Time #13, and Captain Marvel #10.
I wrote reviews for some pretty good comics: Powers: Bureau #1, Avengers Arena #4, and Uncanny X-Men #1.
And at least one not so great comic: Justice League of America #1.
OH. AND THERE'S A HUGE SALE GOING ON AT THE GIRL WHO WOULD BE KING.COM, PLUS NEW SIGNED LIMITED EDITION PRINTS AVAILABLE!
Whew.  Alright, I'll try to stay more on top of things this month…swearsies.