You are currently browsing the category archive for the 'x-men' category.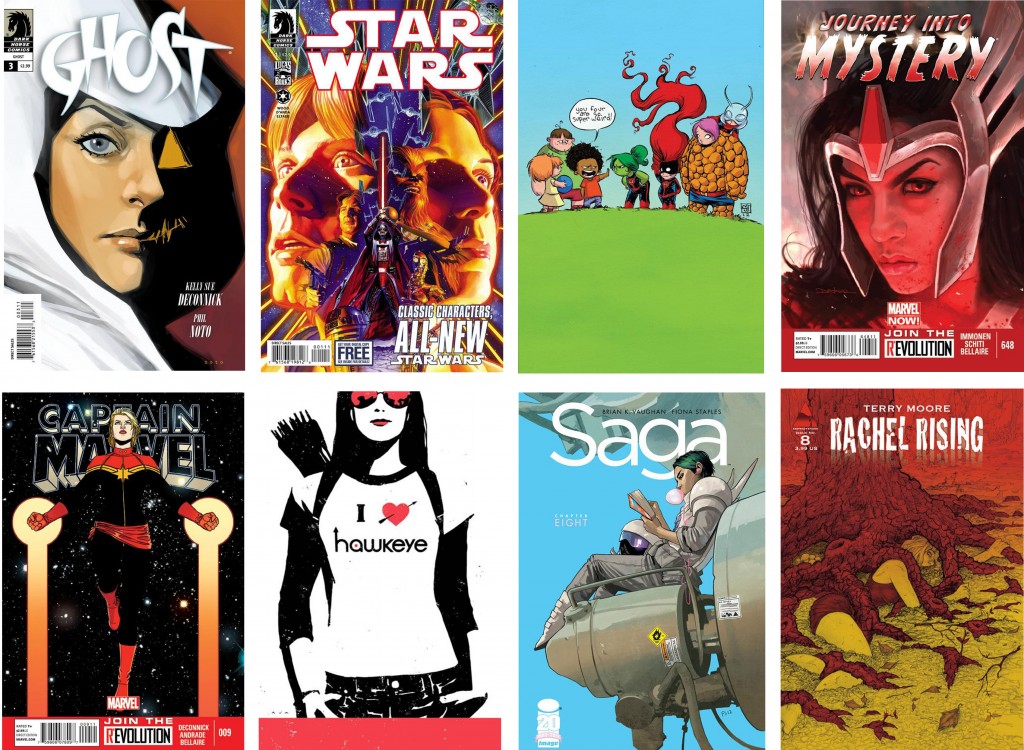 Here's some things that have been going on while I've been too crazy busy to blog (that all changes tomorrow though).
I wrote about the Dredd movie for Lit Reactor: 10 Reasons Why Dredd Is The Best Comic Book Movie of 2012 You DIDN'T See
I wrote about Wonder Woman the CW's in limbo 'Amazon': 5 Ways Looking At Comics Can Help The CW's 'Amazon'
On She Has No Head! – I talked about Faith Erin Hicks collected The Adventures of Superhero Girl and "8 Great Female Led Comics You Should Be Reading."
I wrote reviews for some really great comics: Hawkeye #8, Adventure Time #13, and Captain Marvel #10.
I wrote reviews for some pretty good comics: Powers: Bureau #1, Avengers Arena #4, and Uncanny X-Men #1.
And at least one not so great comic: Justice League of America #1.
OH. AND THERE'S A HUGE SALE GOING ON AT THE GIRL WHO WOULD BE KING.COM, PLUS NEW SIGNED LIMITED EDITION PRINTS AVAILABLE!
Whew.  Alright, I'll try to stay more on top of things this month…swearsies.
An all-new She Has No Head! is up, kids. And I really like this one, so check it out.
I get to rave about the idea of Brian Wood's upcoming X-Men title while bitching about everything that was wrong with Marvel Divas. Oh, Marvel, how far you've come! I feel like a proud parent!
Sorry for the absence, kids. I've been down with the monster flu that's been devouring the east coast. While I was down however, a new 3 Chicks Review Comics went up, which included our Best and Worsts of 2012 as well as an interview with Batman writer Scott Snyder. Also, my piece about "10 Comics to Read in 2013″ went up on Lit Reactor. You can read that piece here.
All that said, if the official announcement had been out on Brian Wood and Oliver Coipel's all ladies "X-Men" debuting in April 2013, it would have been #1 on the list, guaranteed.
In honor of Bonnie and Lola and THE GIRL WHO WOULD BE KING we continue our 30 Days of Superheroines!
Today we've got another great X-Man and one that I rarely feel gets her due…though I'm excited to see Brian Wood writing her these days…STORM!
And you should know before we even begin that I am totally partial to the punk rock mohawk Storm although I think that will be quickly obvious…
This is so great because it's so much more than just a character sketch on a page – there's such composition to it with her engaging her powers – the black and white is totally powerful. Via Mike Maihack – Deviant Art
I think Ross makes a really good case here for her mohawk being kinky instead of straight. Love it. Via Deviant Art/Mooncalfe
In honor of Bonnie and Lola and THE GIRL WHO WOULD BE KING we continue our 30 Days of Superheroines!
So today is my birthday…which made me think I should do Rogue (a favorite)…but I have SO MANY images of Rogue that that post is going to take FOREVER.
So instead you get Psylocke, who I don't have a ton of great ones of, but the few I have are really fantastic. Plus, Psylocke always gets screwed, the art of her is always SUPER over-sexualized…so this is a nice change of pace here.
UPDATE: I had WAY more of these than I thought I did!
Fun story, Ross never used to draw Psylocke, and then he and I got talking about a project we wanted to do together that we loving refer to as "Mad Max X-Men" and I told him we definitely needed Psylocke for my plan…so he drew this up. I think he likes her more now.
New She Has No Head! went up on Monday. All about Dennis Hopeless and Jamie McKelvie's excellent X-Men: Season One.  Check it out!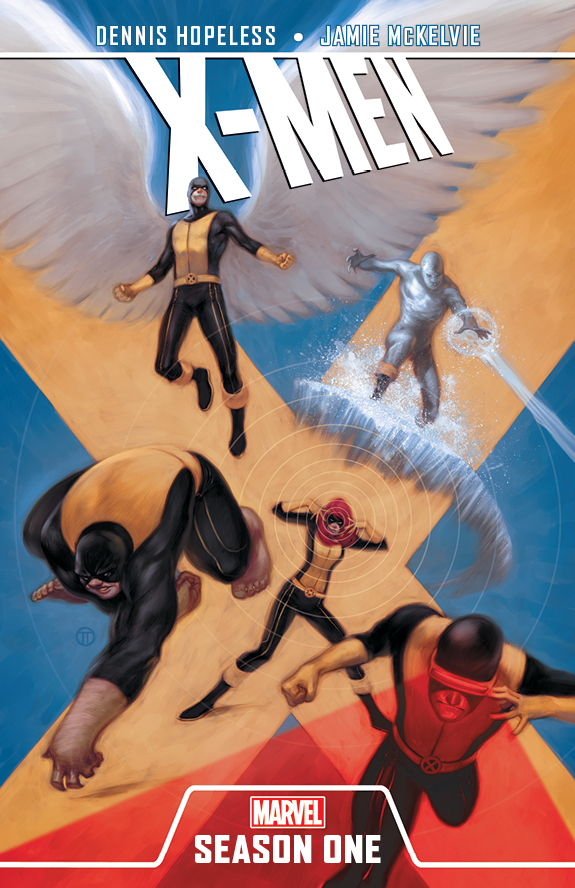 All my CBR Reviews are up already this week, and I got some great books in the draft…check them out!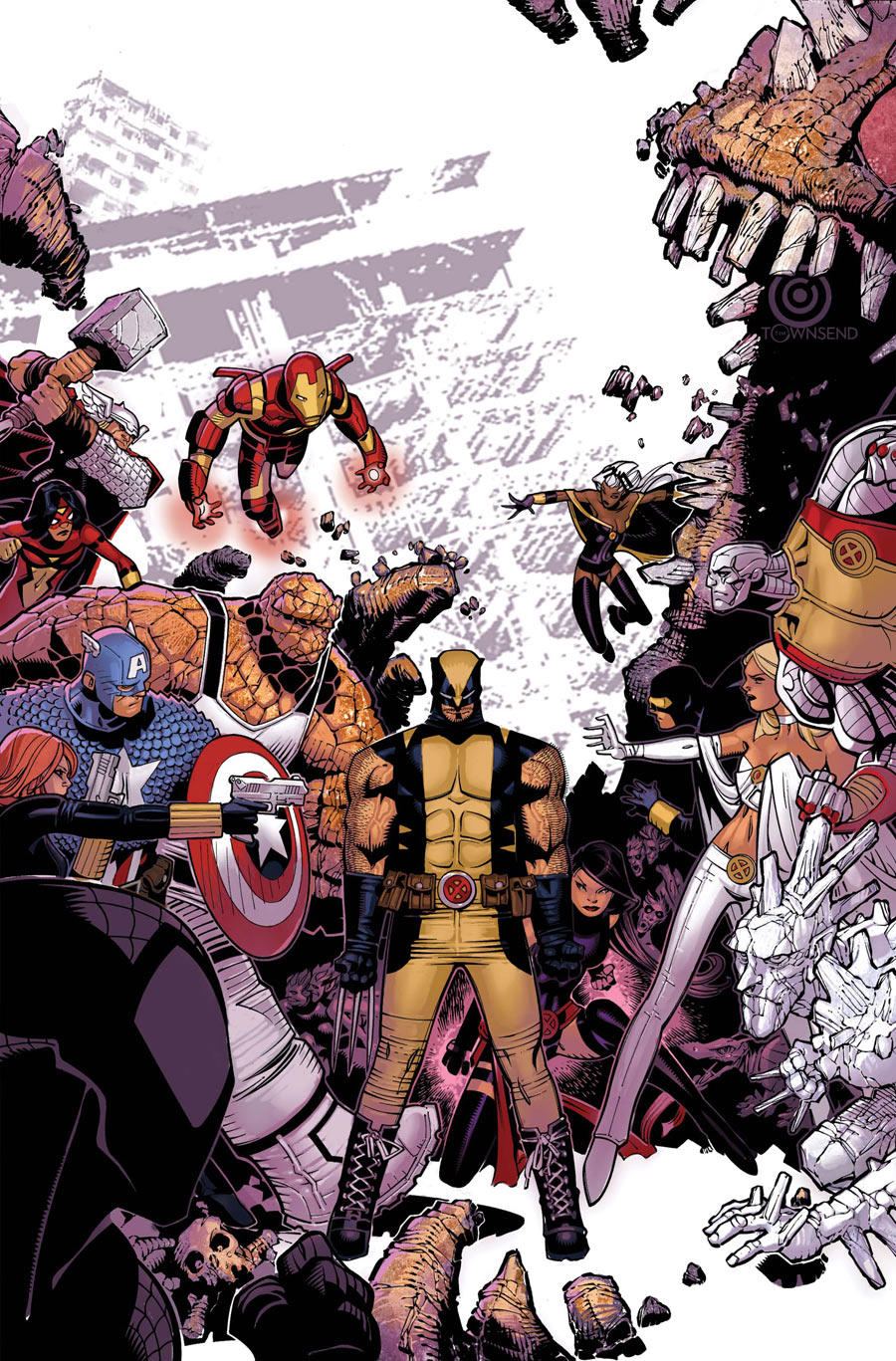 "Jason Aaron and Chris Bachalo's "Wolverine & The X-Men" #9, despite being a tie-in book to the massive "Avengers vs. X-Men" crossover still maintains its identity. It also remains a pretty good book, which is no small feat when getting swallowed by such a gigantic idea so early in its existence.
Aaron continues to use his characters in smart ways and he has such a diverse and interesting cast at his disposal that he can lean heavily on how compelling everyone is, regardless of the very weak plot he's given…"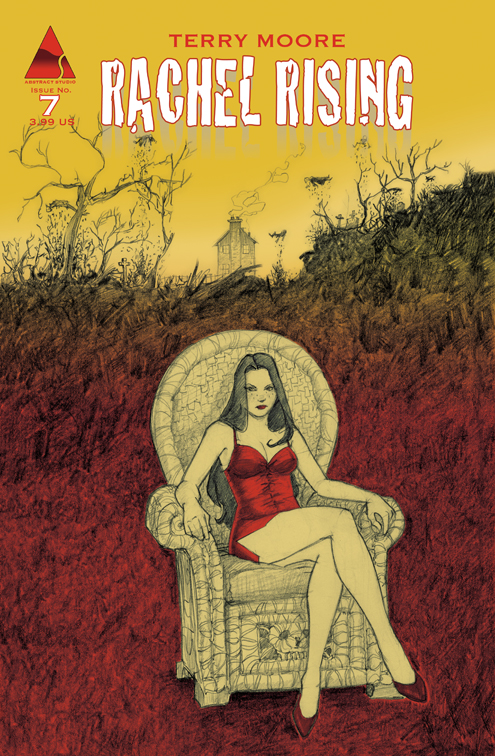 "Terry Moore's "Rachel Rising" #7 is a great comic book, and as Moore ratchets up the stakes and body count (neither of which I thought could get much higher) the book becomes even more layered and mysterious.
A couple issues ago a plot point struck me as a bit too cliché to work well in "Rachel Rising" but Moore redeems himself in this issue by creating a scene with the newly deceased Jet that absolutely makes your skin crawl in horrible anticipation, resolving itself into something absolutely unexpected and almost sweet. It's a wonderful reversal and the kind of thing we see far too little of in even the smartest comics…"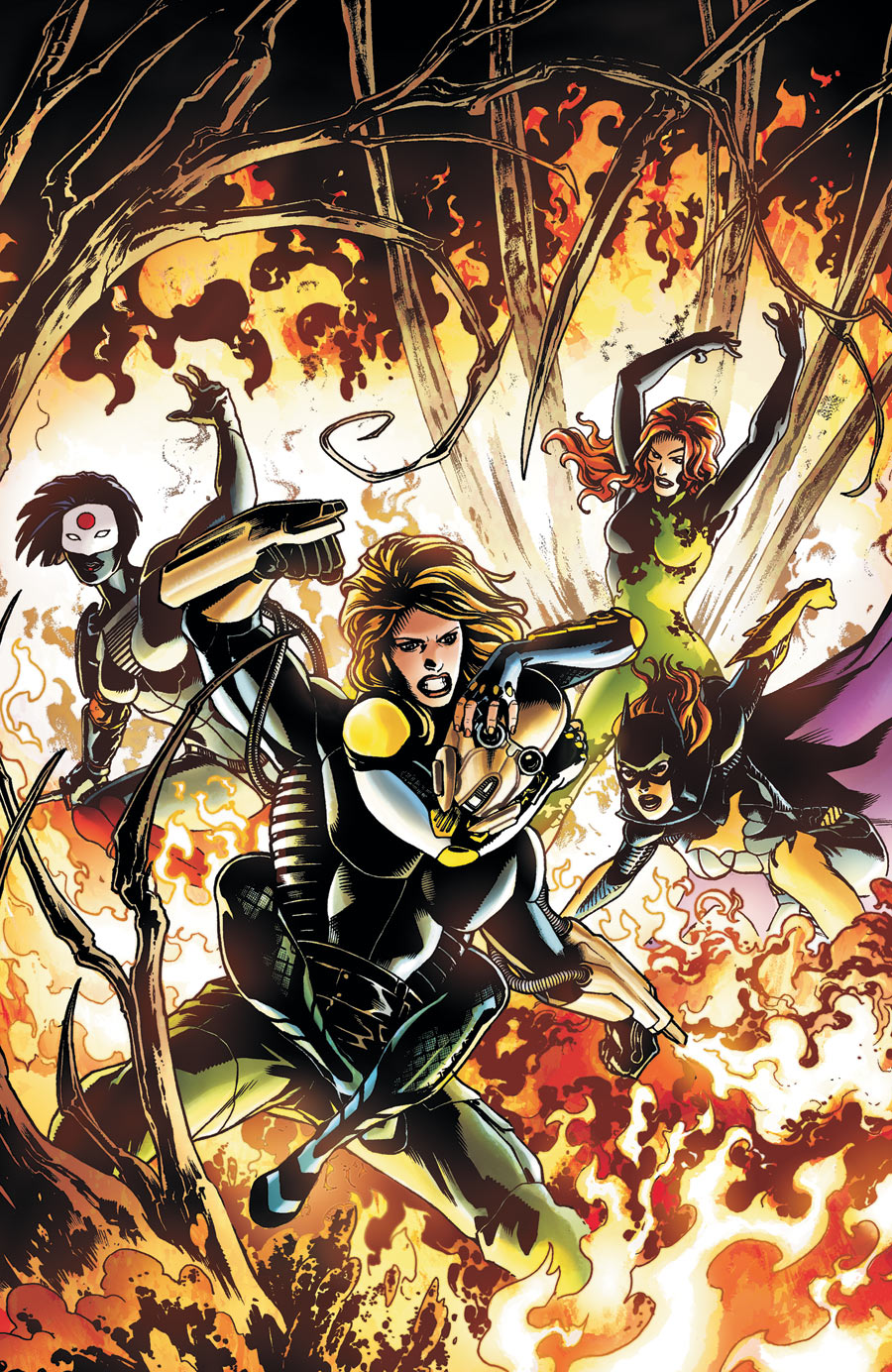 "Duane Swierczynski and Jesus Saiz's "Birds of Prey" has been a smart mix of superhero and crime comics with a lot of moving pieces and solid character development. Issue #8 continues that tradition and delivers an intriguing piece of the Birds' story as we head into "Night of Owls" crossover territory next month.
Swierczynski has proven in his "Birds of Prey" run that he likes to jump around in time, but he does it so cleverly in this issue, it's hard to fault him for using what works. His reveals pace out nicely and at the end of this issue we get a peek at Dinah's big secret that he's been teasing us with since issue #1…"
As always, likes and retweets are much appreciated and you can read all of my CBR Reviews here.