So we just cruised past 300,000 hits here on 1979 Semi-Finalist, and it's kind of a big deal.  Not that 300,000 is some magical number or anything, but a mere 6 months (ish) ago, in July 2009, we celebrated the two year anniversary of this blog – and the fact that we were closing in on 150,000 hits…that's right, in a little over six months the traffic to this blog was more than what it was in the first TWO YEARS.  And that is some mother fucking progress!
So I wanted to offer up a huge thanks to all of you that have made that happen – and to encourage you to stick with me here – as we're only going up it seems!
Someone uncork the champagne, you all know I'll use any excuse to drink some champagne (more accurately, an entire bottle)!
The girls have offered up their congratulations below…and maybe it's just me, but their enthusiasm seems a little…uh, well…begrudging…if not full on sarcastic.  I mean…look at that sign!  Pitiful.
Then again, maybe they're just punishing me for using them to continue testing out my Wacom Tablet…clearly, it's going to take me some time to get better at using it…I may have to find some other less grouchy guinea pigs…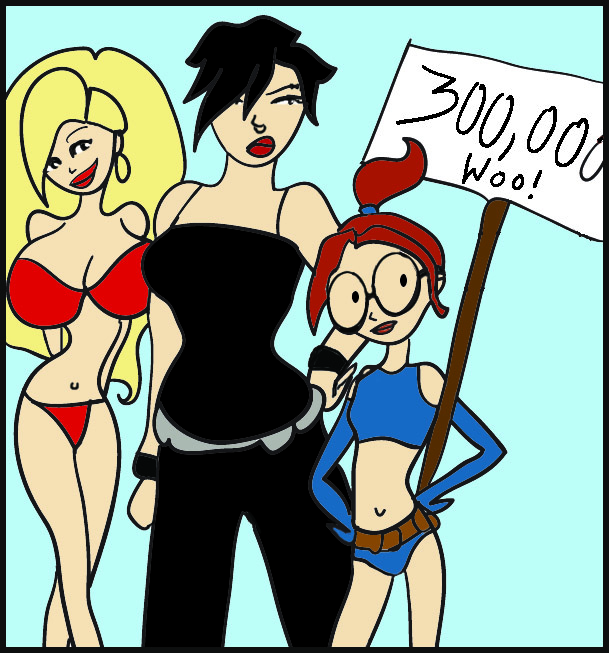 Comments are now closed.